Vertical Take-Off and Landing (VTOL)
VTOL drones make operations easy and straightforward by eliminating the need for a runway during takeoff and landing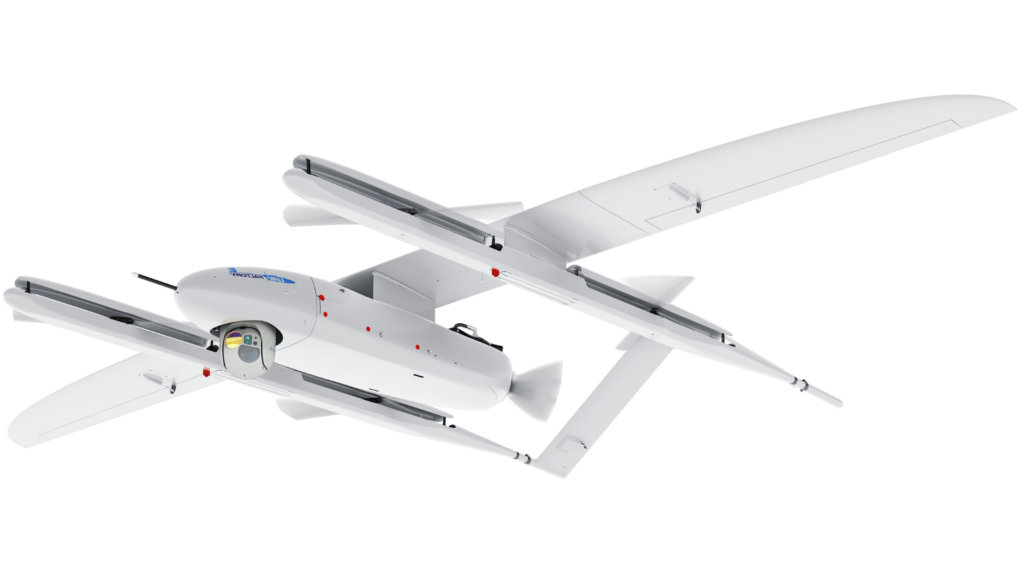 What does it mean when we say VTOL?
A vertical take-off and landing aircraft, known as a VTOL drone, combines the advantages of a multirotor and a fixed-wing unmanned aerial vehicle. VTOL is the new super-hot technology in the drone industry. The UAV can take-off and land like a multirotor, so there is no need for a runway and you may use an area as small as 2×2 meters (of course it must be wide enough to accommodate the full size of the flying drone). Multirotor drones which cannot reach high speeds and have a lower range, but it's not a problem with a VTOL. A VTOL drone can transition into fixed-wing mode after take-off.
By using forward mode (plane mode), the flying vehicle is able to reach higher cruise speeds and achieve better performance by consuming less energy. The same motors used for take-off can be used to throttle the drone forward, or separate motors can be installed for vertical and forward modes. To save more energy, the UAV could turn off some motors during takeoff. 
After completing its mission, UAV returns to vertical or hover mode in order to land. In general, the transition from forward to vertical mode, and vice-versa, is performed autonomously in accordance with the speed of the airplane. The VTOL starts speeding before going into forward mode and starts decreasing its speed before going back from forward to vertical mode.
Agriculture
Monitoring fields and crops for the best harvesting time, and spraying pesticides 
Mapping
Creating 3D maps of civil areas needed by government or private institutions
Field Surveying
Cadastral and topographic surveys to monitor changes in the land over time for land research applications, e.g. land corrosion 
Wildlife Protection
Useful during fire hazards, and for monitoring and tracking near extinction species 
Different Types of VTOL drones
Quad-in-Plane VTOL drones
These types of VTOL drones are basically fixed-wing drones with four additional motors added to add vertical take-off and landing capability. The four additional motors operate in multi-rotor mode in order to lift the UAV. After take-off, the drone moves forward and speeds in multirotor mode until it reaches a desired speed. It then transitions into fixed-wing mode by turning on the forward motor and turning off the vertical motors. The forward engine can be an electrical or a fuel engine.
Tailsitter VTOL drones sit on their tail while on the ground, and take-off vertically using their motors (can be one or more based on the frame type). After the take-off phase, using other actuators (Elevons), the whole body tilts 90 degrees to shift from hover into forward flying mode. The most important phase is the transition phase from hover to forward mode, which requires the UAV to reach the desired horizontal speed before completing the transition to make sure that the desired speed is reached to prevent the airplane from going into a stall.
Tail sitter drones have less number of actuators compared to other types of UAV drones, which makes them more efficient and less prone to failures compared to other types of flying vehicles. 
Instead of using separate motors for vertical (hover or multirotor) and forward (plane) modes as in "quad in plane" VTOL drones, "Tiltrotor" uses all sets of motor operate both in vertical takeoff and landing, as well as in the forward mode. This is possible by only rotating the motors by a desired angle (usually 90 degrees) to point forward and throttle the VTOL drone in plane  mode (forward mode). Reducing the number of motors makes the system more efficient but can make the control system of the airplane more complicated.
MotioNew Featured Products
MotioNew offers different VTOL drones based on your need. Ready to Fly UAV drones in different sizes, with different payload and flight time. Made with carbon fiber, operable in wide range of temperatures and weather conditions. Wind resistance up to Level 6, and operable at altitudes as high as 4000m above mean sea level. Visit our VTOL store to find accessories and more information about drones.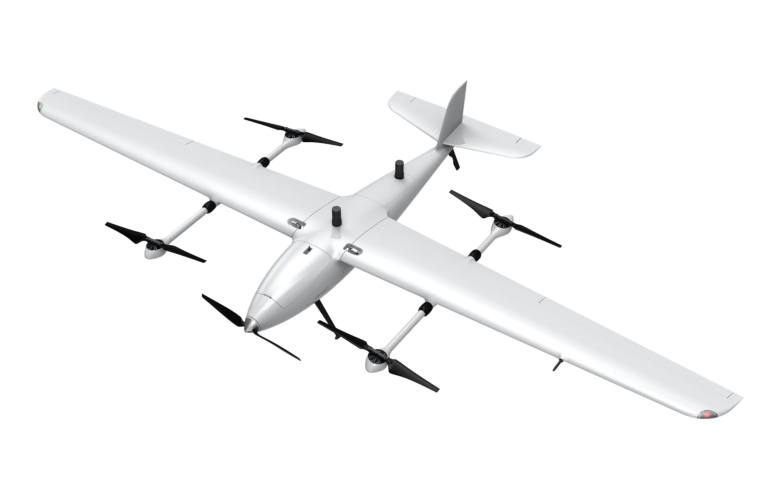 LED light indicators are installed on the wings and the tale, which makes the fixed wing drones operable even at night.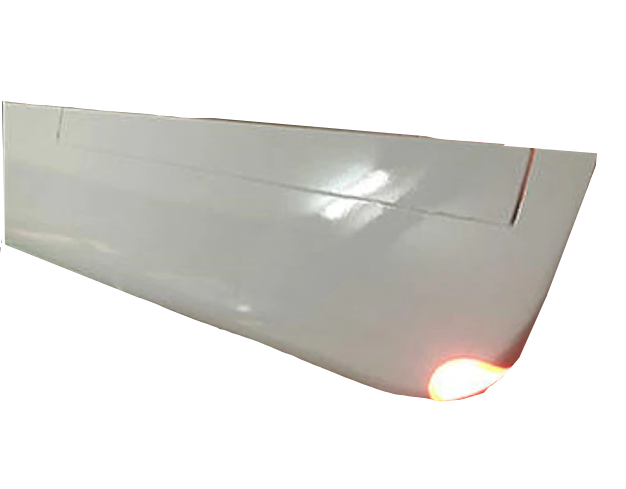 With a detachable compartment, and a plug and play connector, you can easily integrate your different payloads into different compartments, and change them with ease right before flight, or even between consecutive missions.​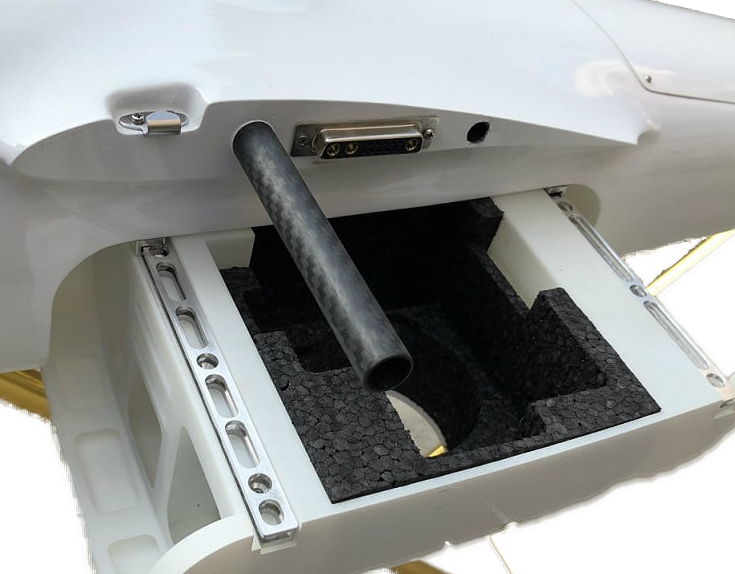 VTOL drones with different wingspans ranging from 2.4 meters up to 4 meters and more. A connector and a fiber carbon s-par helps installing the detachable wings in place mechanically and electrically. A mechanical lock holds the wings tightly in place during flight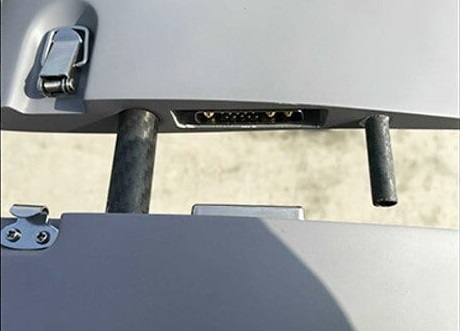 Detachable tail with a connector for electrical signals to control the actuators installed on the wing.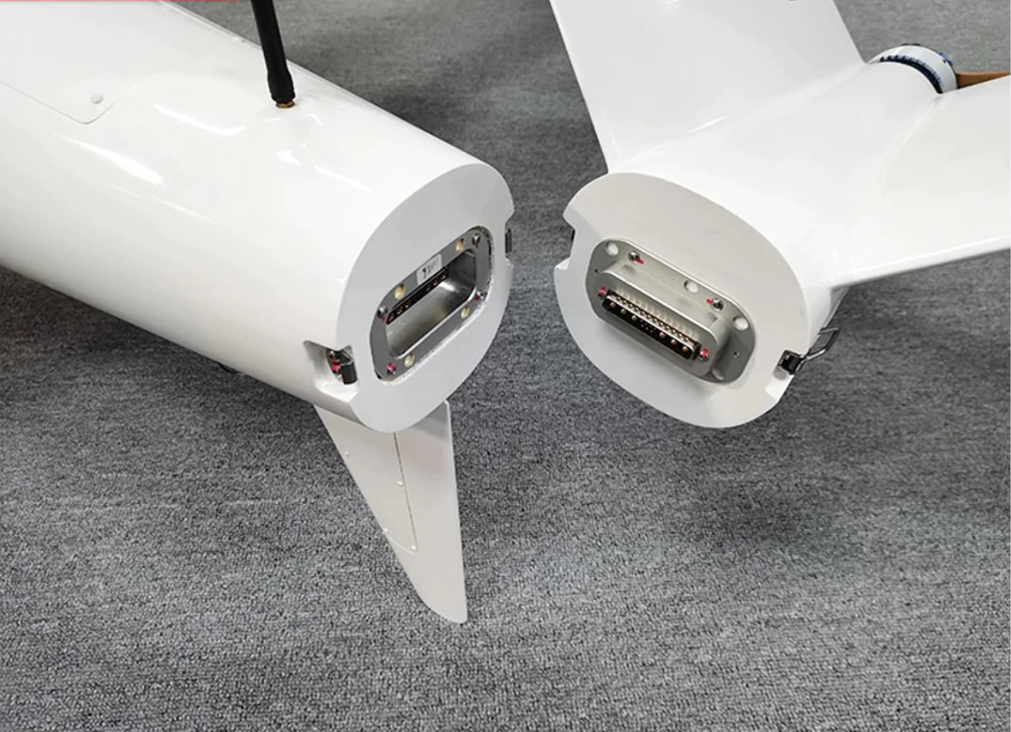 Don't worry about carrying the drone around. With modular design, they can fit inside a box with 50% smaller volume then the original airplane size. ​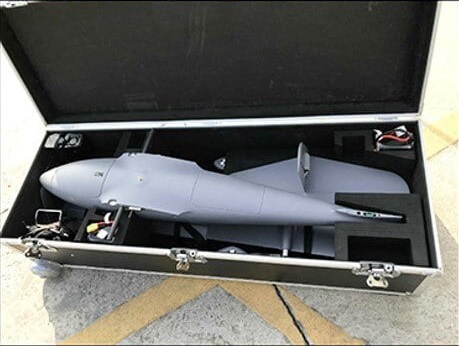 Standard tail, V-Tail or T-Tail. You can choose between different types of tails to install on your VTOL ​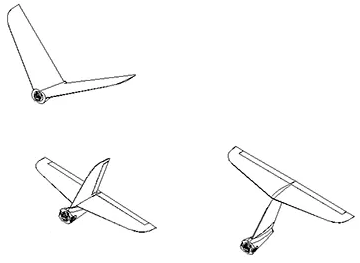 Don't hesitate to contact us if you need help on choosing the right model suitable for you.
We are on Whatsapp, Telegram, Skype, and Email