VTOL drone Akbaba M40
Description
VTOL drone Akbaba M40: Unleash the Power of VTOL Technology
Experience the future of aerial innovation with the Akbaba M40 VTOL Drone. Designed for seamless vertical take-off and landing capabilities, this electric VTOL drone combines cutting-edge technology with a sleek and aerodynamic design. With its impressive performance and versatile features, the Akbaba M40 is ready to revolutionize your aerial operations.
Boasting a beautiful and streamlined design, the Akbaba M40 not only captures attention but also maximizes aerodynamic efficiency. Every curve and angle is carefully crafted to enhance stability and optimize flight performance. Whether you're conducting inspections, aerial mapping, or surveillance missions, the Akbaba M40 ensures a smooth and reliable flight experience.
One of the standout features of the Akbaba M40 is its detachable design, allowing it to fit comfortably into a carry box measuring 156x74x67.5cm. This convenient feature makes transportation and storage a breeze, ensuring that your drone is always ready for action. The detachable design also allows for easy access to the drone's components, facilitating maintenance and customization to suit your specific needs.
The Akbaba M40 offers three different cabins specifically designed to accommodate the battery, payload, and pilot. This intelligent layout ensures optimal weight distribution and efficient use of space. The dedicated battery cabin provides a secure and reliable power source, while the payload cabin allows for the integration of various sensors, cameras, or other equipment. The pilot cabin offers a big space, ensuring that you can fit the autopilot, datalinks, and other sensors inside the drone with ease and precision.
Equipped with advanced VTOL technology, the Akbaba M40 delivers smooth vertical take-off and landing capabilities, eliminating the need for a runway. This versatility enables the drone to operate in confined spaces and access areas that traditional fixed-wing drones cannot reach. With the ability to transition seamlessly between vertical and horizontal flight modes, the Akbaba M40 provides flexibility and efficiency in any mission scenario.
The Akbaba M40 is not just a drone; it's a complete aerial solution. With its intelligent flight control system, the drone offers precise and stable flight performance. It incorporates advanced sensors and GPS navigation, ensuring accurate positioning and enhanced safety during operations. The intuitive control interface allows both novice and experienced pilots to operate the drone effortlessly.
The Akbaba M40 is more than just a tool; it's a platform for endless possibilities. Whether you're conducting aerial surveys, monitoring infrastructure, or capturing stunning aerial imagery, this VTOL drone is built to excel in a wide range of applications. With its impressive capabilities, reliability, and versatility, the Akbaba M40 empowers professionals to push the boundaries of aerial innovation.
Experience the future of VTOL technology with the Akbaba M40. Elevate your aerial operations and unlock new possibilities in the world of drones. Order your Akbaba M40 today and embark on a journey of limitless exploration.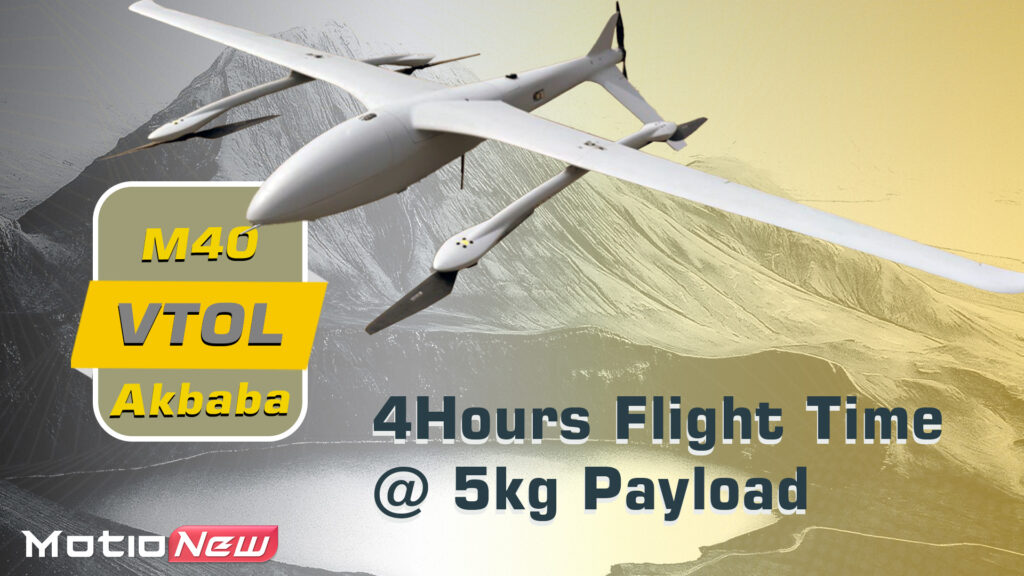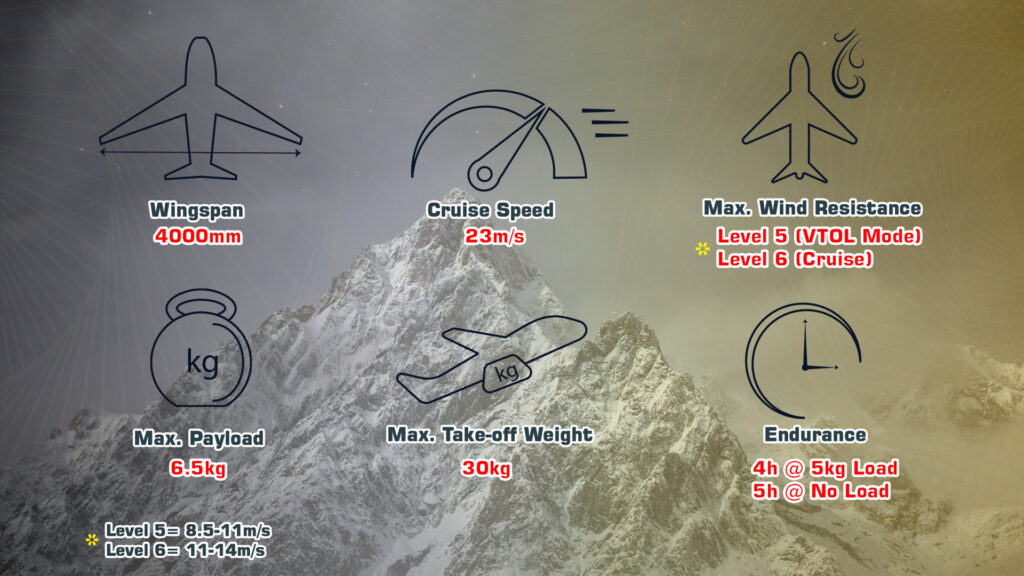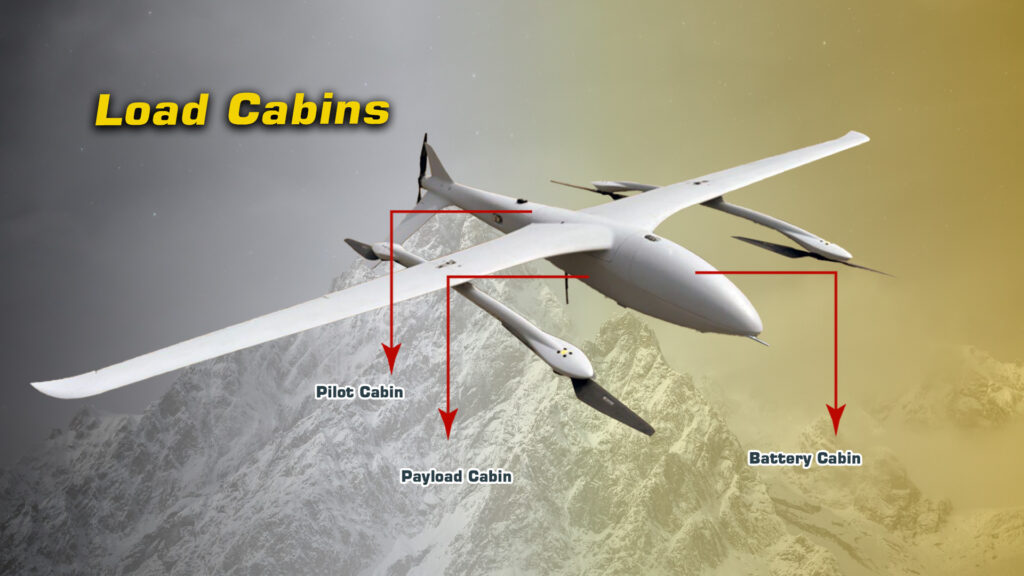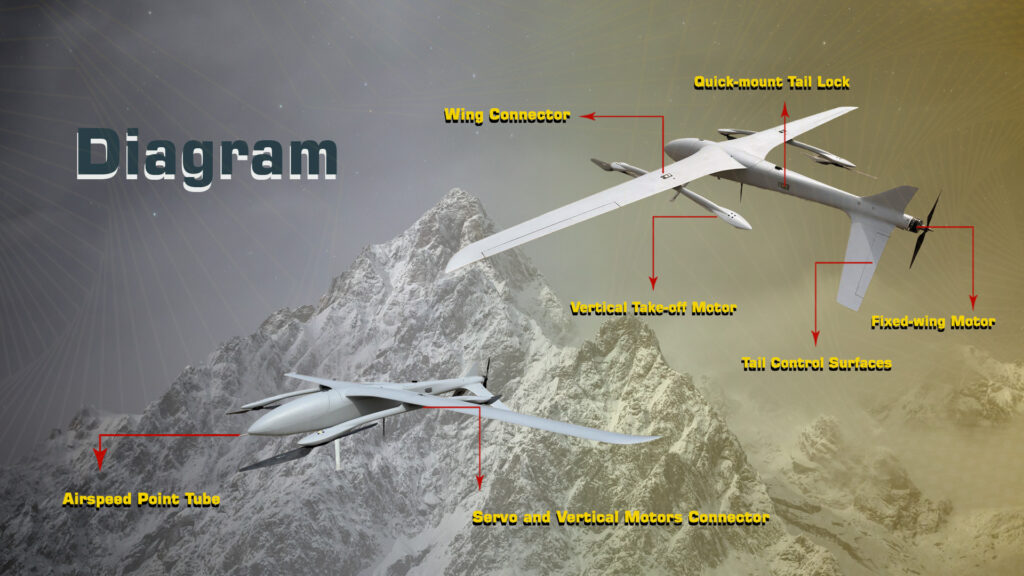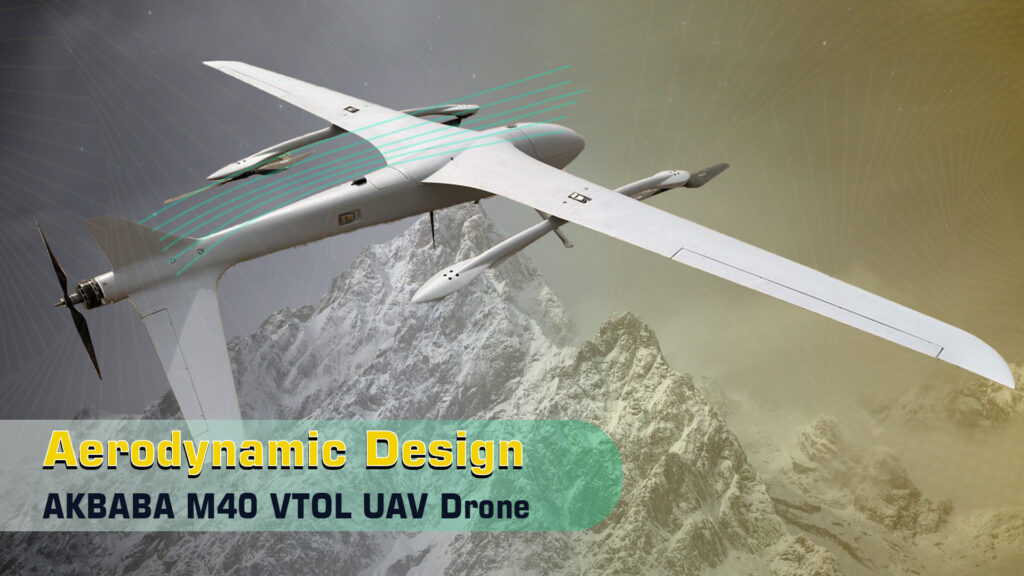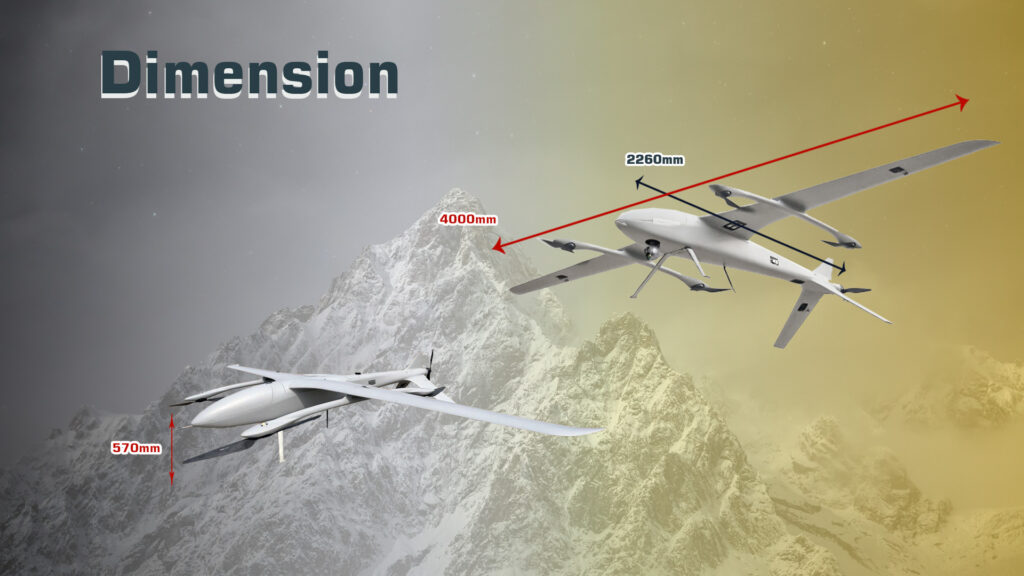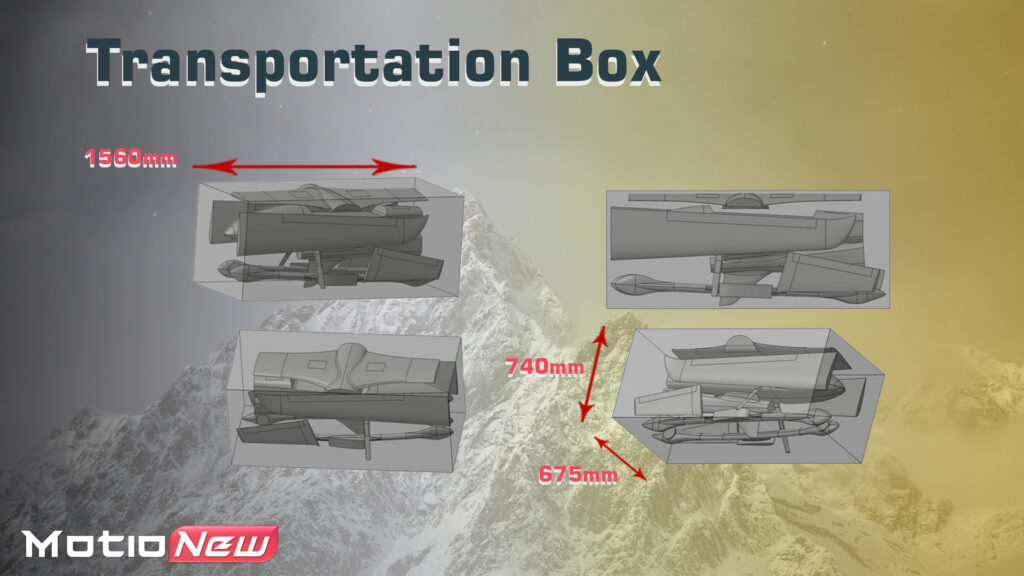 Additional information
| | |
| --- | --- |
| Weight | 8 kg |
| Dimensions | 129 × 48 × 57 cm |
Specifications
Akbaba M40 Specifications


Wingspan

4000mm

Length

2260mm

Belly to Ground

570mm

Material

Aviation Carbon Fiber Composite

Take-off Weight

30kg

Max Payload

6.5kg

Flight Time

4h@5kg payload / 5h@no payload

Cruising Speed

23m/s

Stall Speed

18m/s

Climb Rate

4m/s

Max Flight Altitude

4500m

Max Wind Resistance

VTOL: Level 5 (8.5~11m/s) / Cruise: Level 6 (11~14/s)

Protection Level

IPx4

Temperature

-20~50°C
Product contents
Please contact us for more information.