Lift B37, Hybrid Tandem Wing Heavy Lift, Long Endurance VTOL
45070.00 $ – 46300.00 $
Description
Lift B37, Hybrid Tandem Wing Heavy Lift, Long Endurance VTOL
The Lift B37 is a tandem wing hybrid UAV with a 60cc double-cylinder engine, making it incredibly powerful and versatile. It has a cruising speed of 24m/s (26m/s, pro version) and a max speed of 40m/s (145km/h), making it one of the fastest UAVs on the market. It also has a maximum take-off weight of 35kg (40kg, pro version) and a maximum flight altitude of 5000m.
But what really sets the Lift B37 apart from other UAVs is its VTOL capabilities. This means that it can take off and land vertically, without the need for a runway. This makes it ideal for use in areas where there is limited space or where a runway is not available.
The Lift B37 is also equipped with a hybrid engine, which combines the best of both worlds: the efficiency and range of a gas engine with the low emissions and noise of an electric motor. It will take off in VTOL mode using the electric engines, and then transition into fixed-wing mode to use the fuel engine. 
With a 10L fuel tank (14L, pro version), it can achieve 10h flight time (15h, pro version). It is capable of carrying a 10kg payload (18kg, pro version). The fuel consumption is 0.87L/h when the UAV is fully loaded.
Here are just a few of the benefits of the Lift B37:
VTOL capabilities: Take off and land vertically, without the need for a runway.
Tandem wing design: Superior stability and control in even the most challenging conditions.
High payload capacity: Up to 10kg (18kg, pro version) of payload.
Long endurance: Up to 10 hours (15 hours, pro version) of flight time on a single charge.
Wide operating temperature range: -20°C to 50°C.
Powerful 60cc double-cylinder engine: Provides exceptional performance and reliability.
The Lift B37 is ideal for a variety of applications, including:
Aerial photography and videography: Capture stunning aerial footage from any location.
Surveying and mapping: Map and survey large areas quickly and efficiently.
Inspection and maintenance: Inspect bridges, power lines, and other infrastructure from a safe distance.
Search and rescue: Locate missing persons or survivors of natural disasters.
Delivery: Deliver small packages to remote or inaccessible locations.
If you are looking for the most versatile and powerful UAV on the market, the Lift B37 is the perfect choice for you. Order your Lift B37 today and experience the future of aerial flight!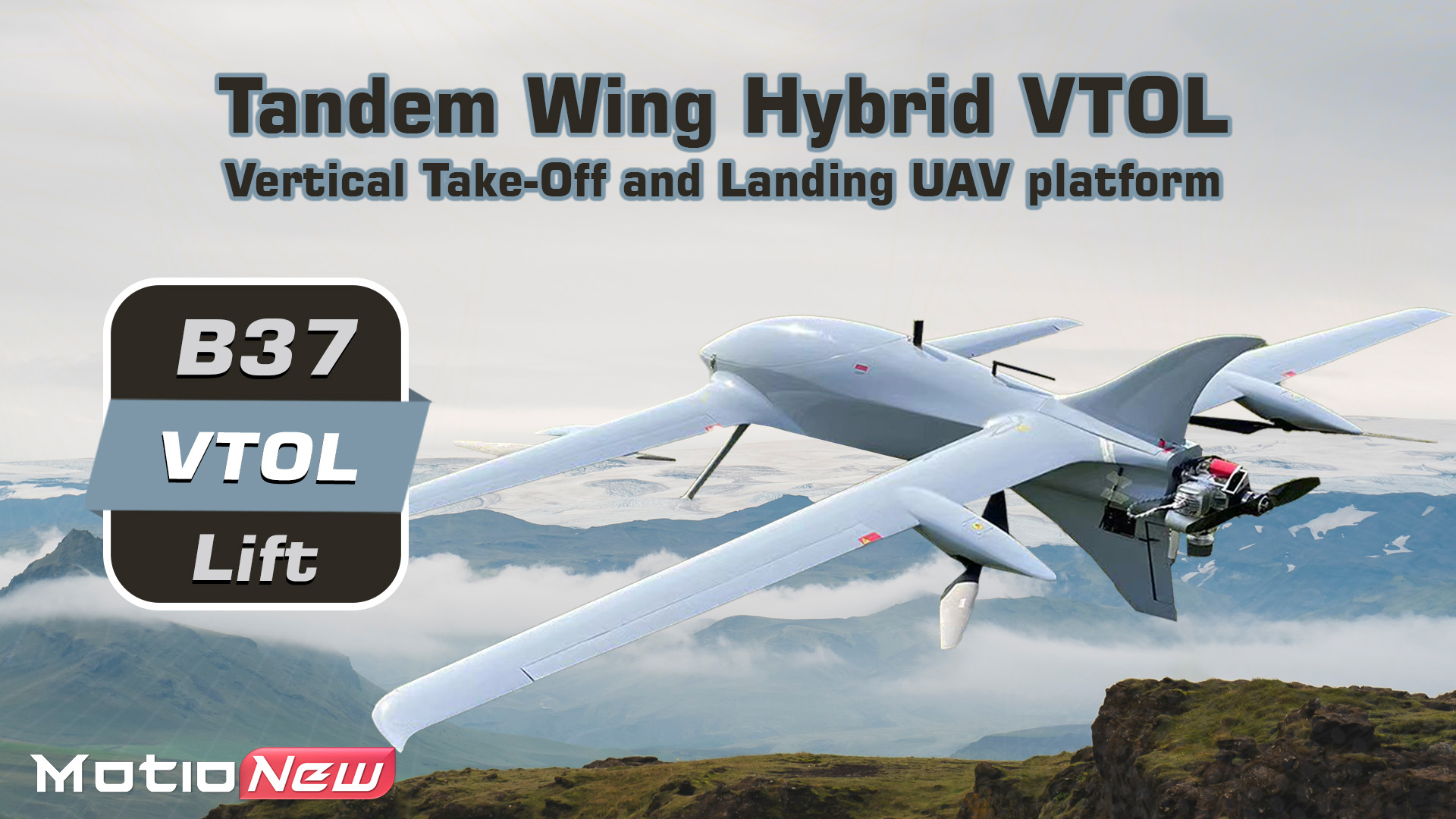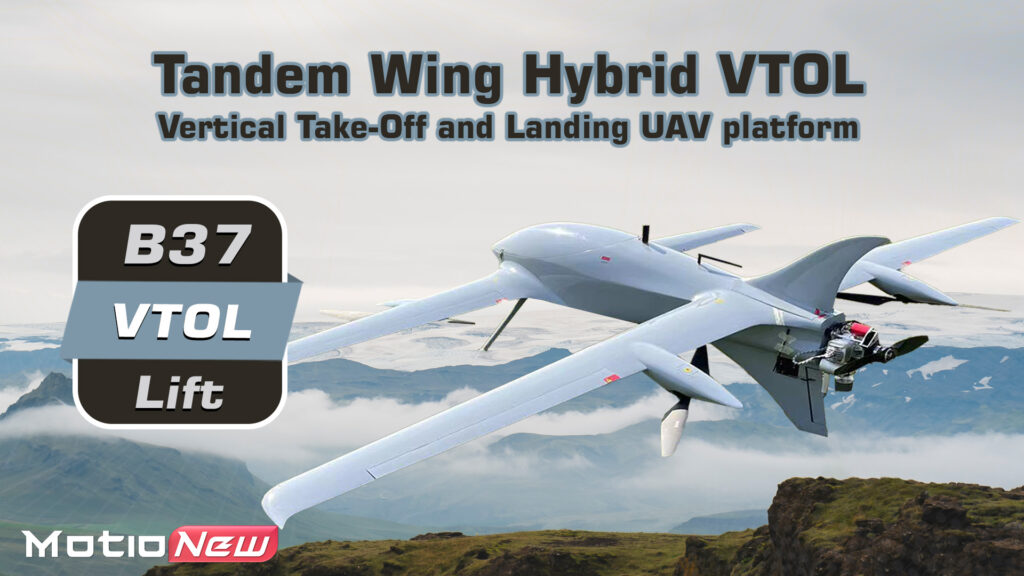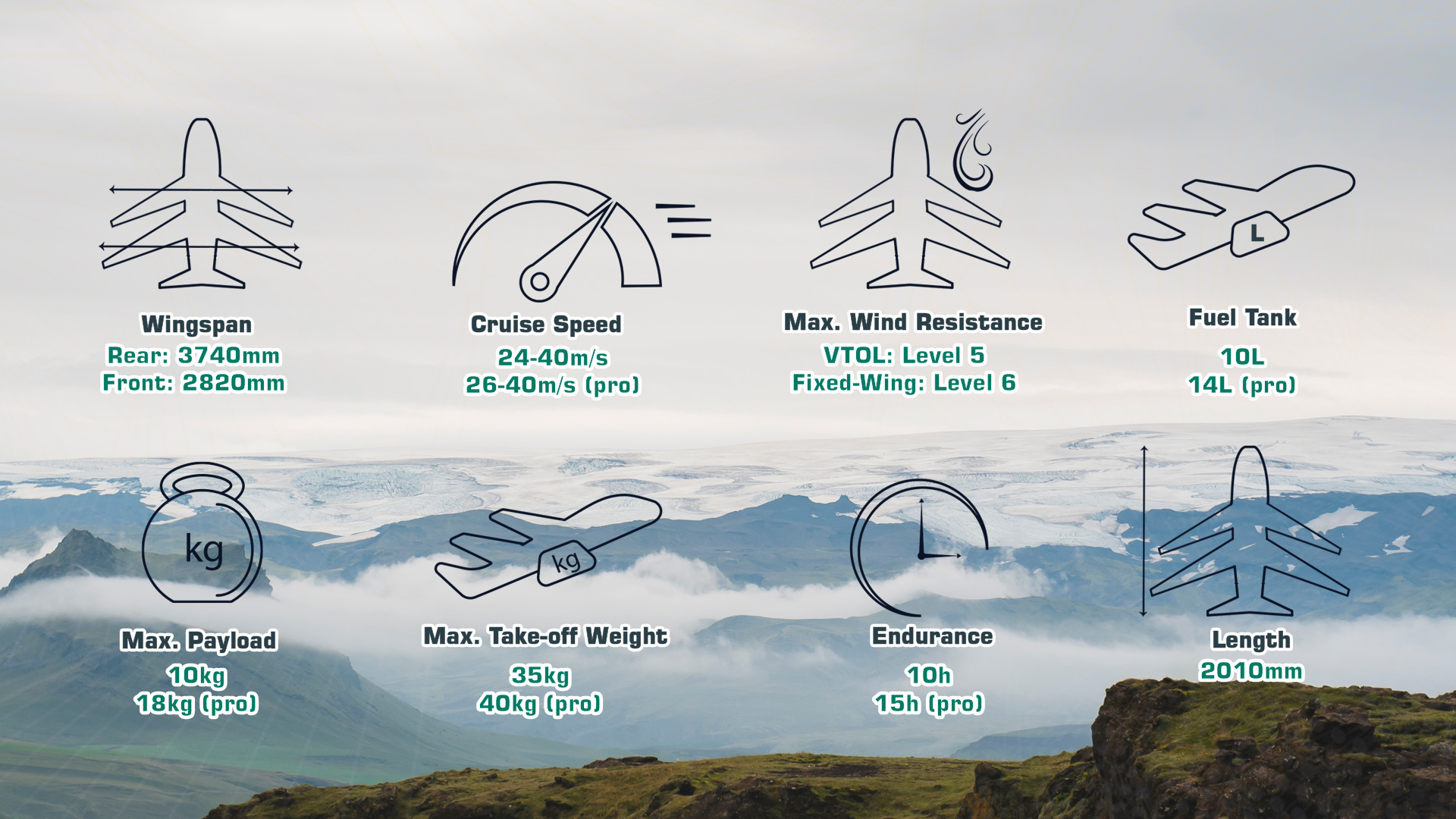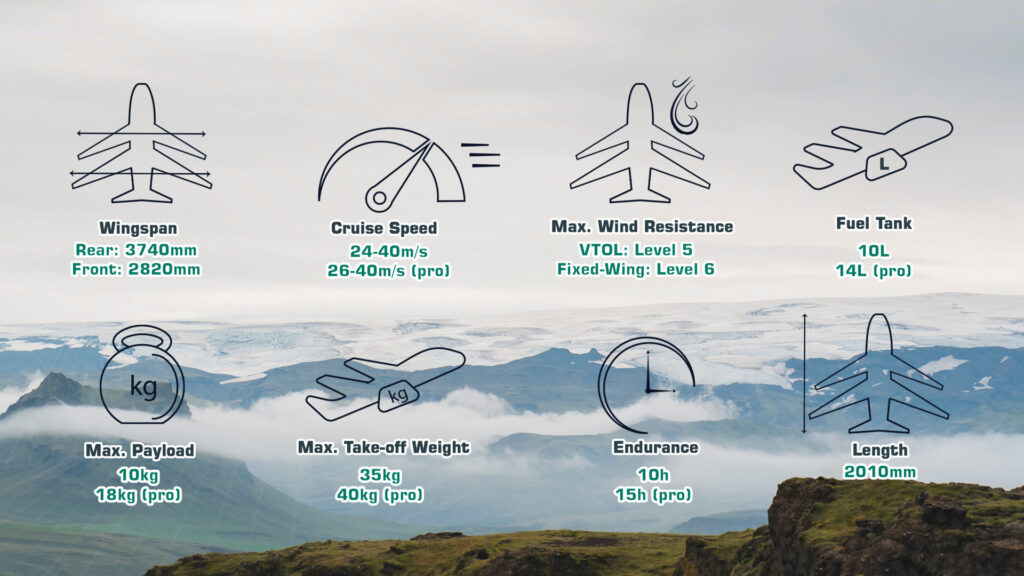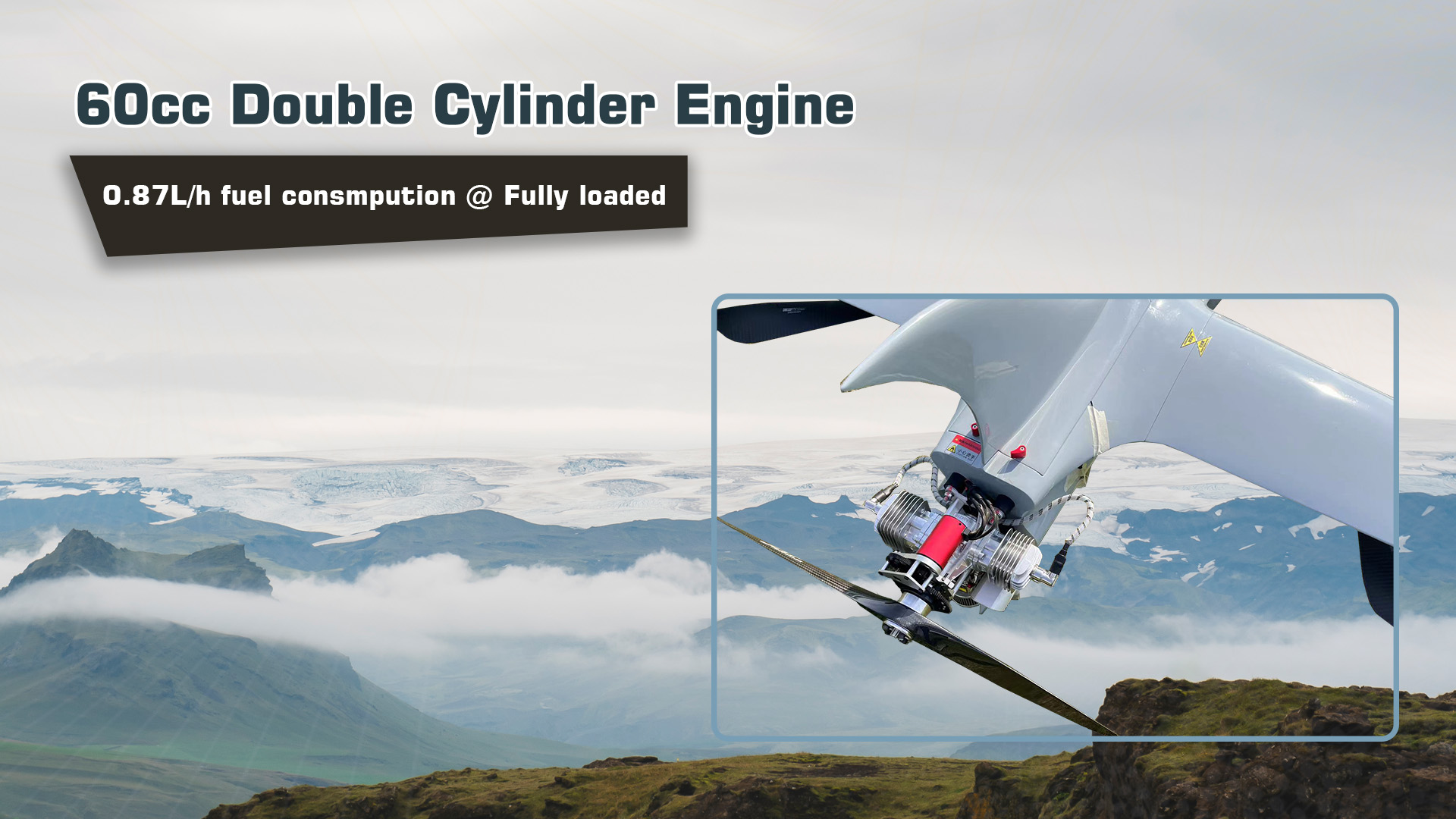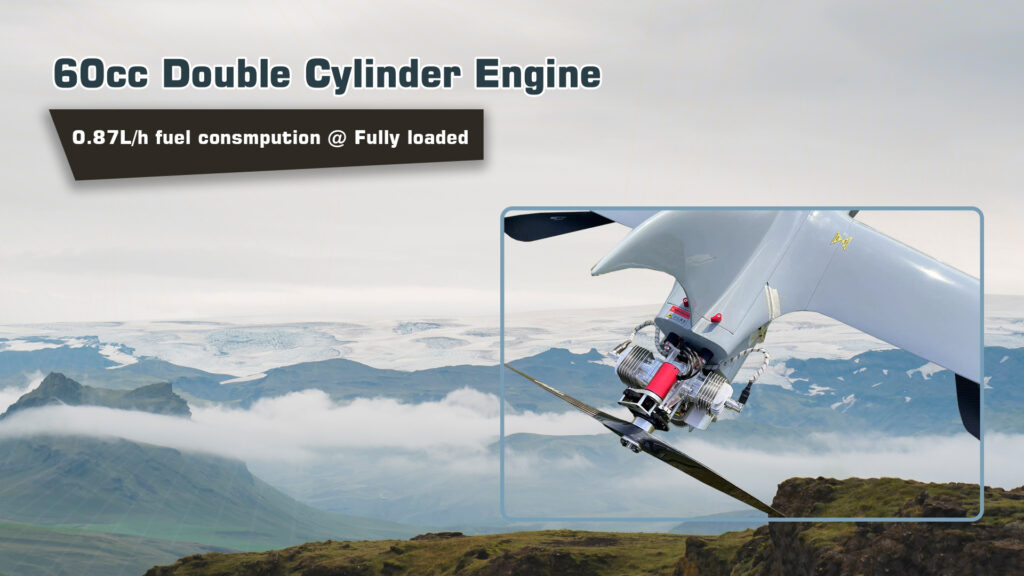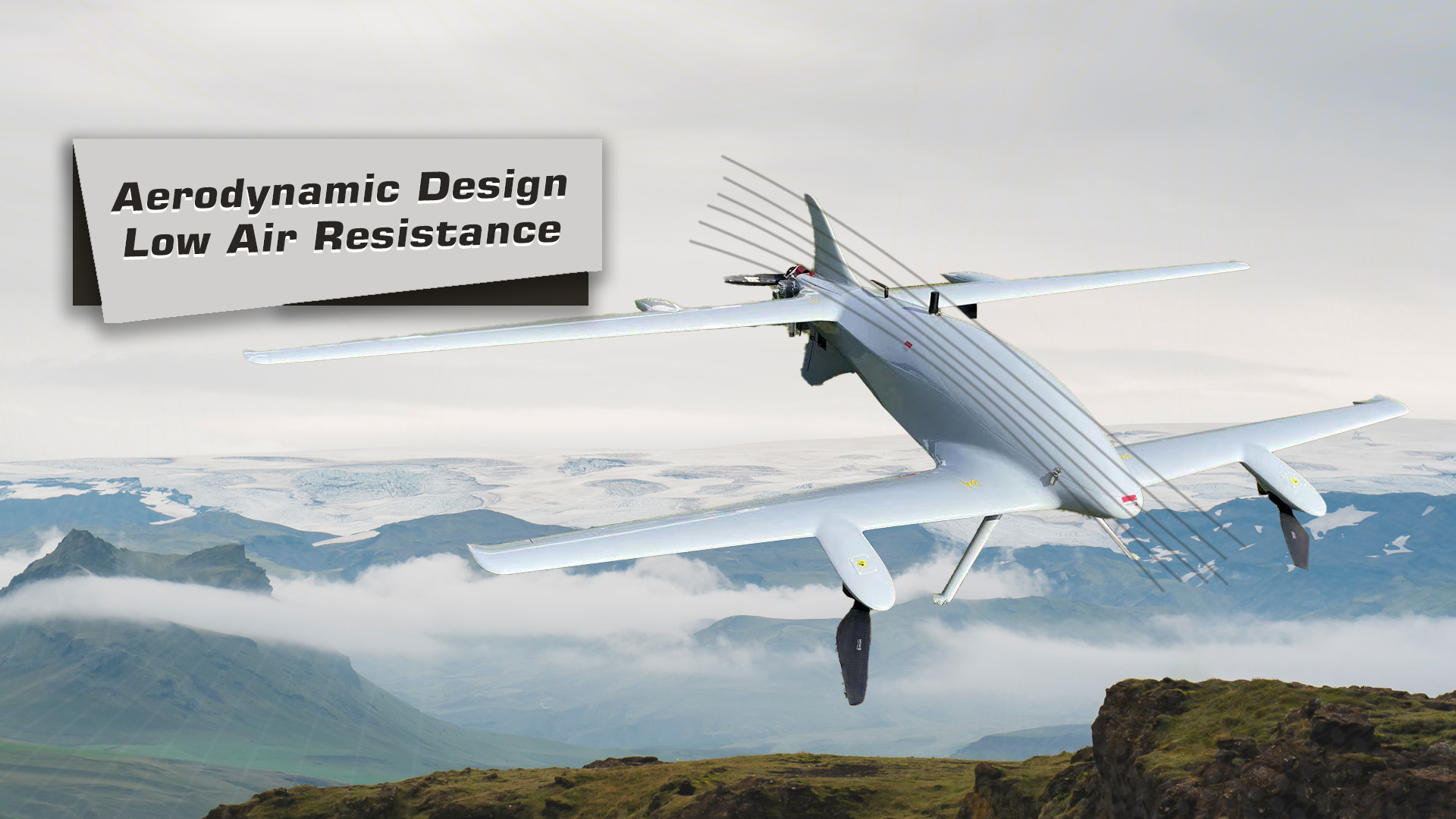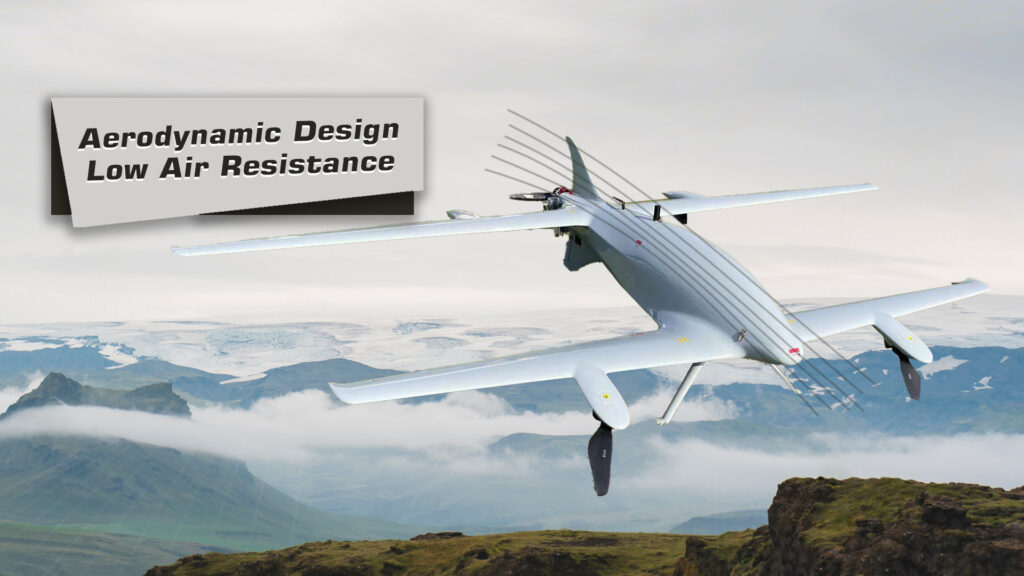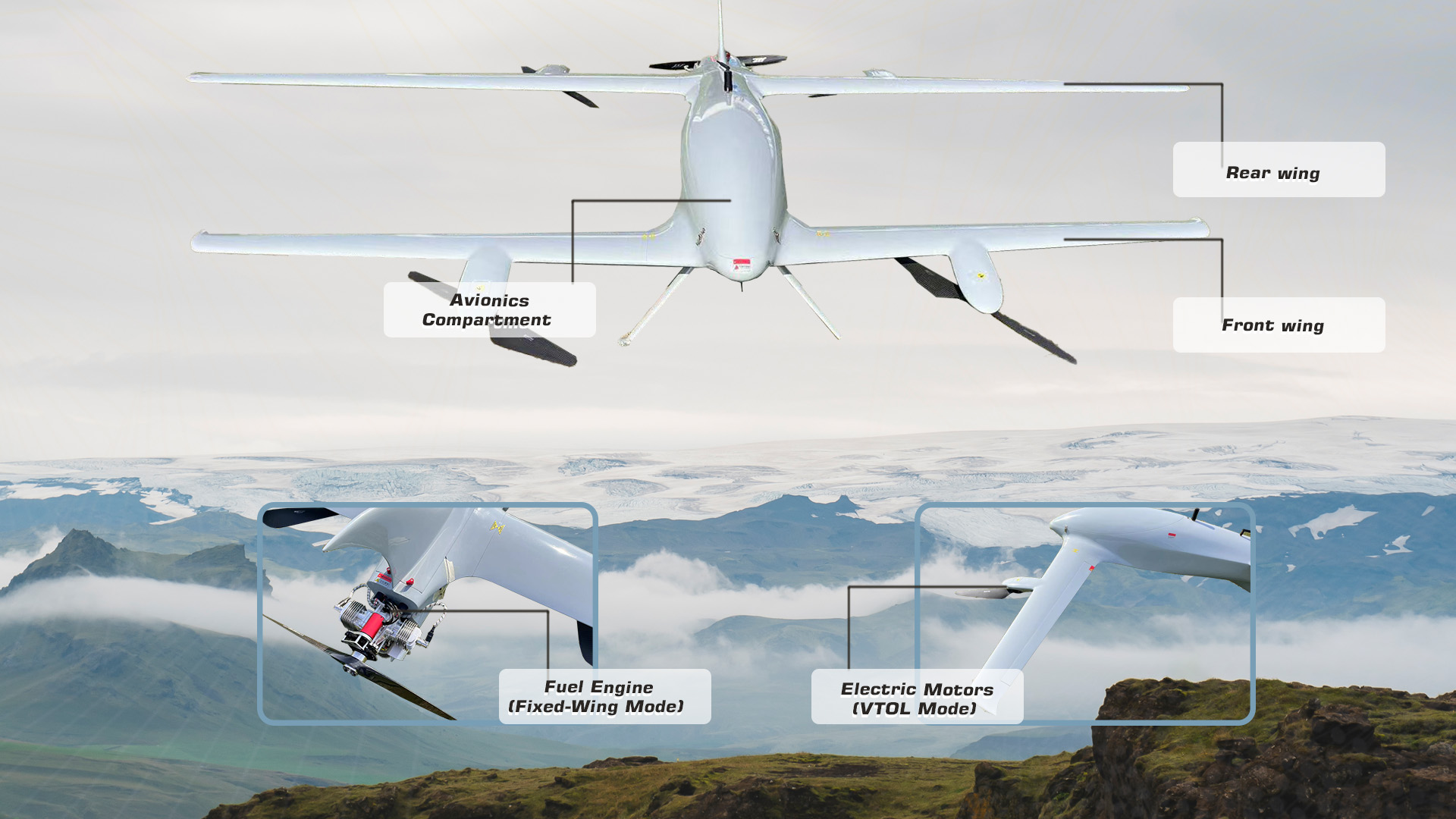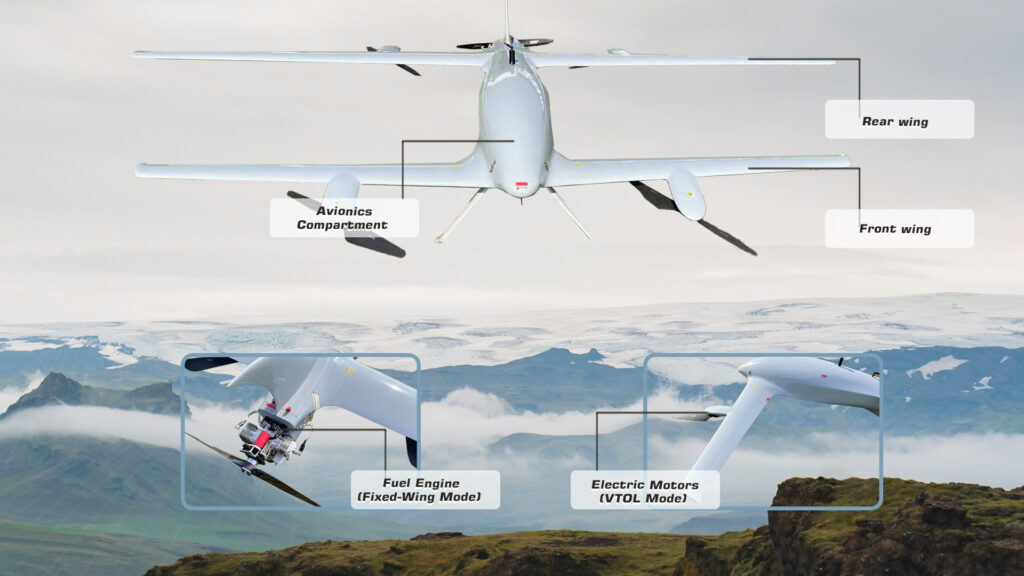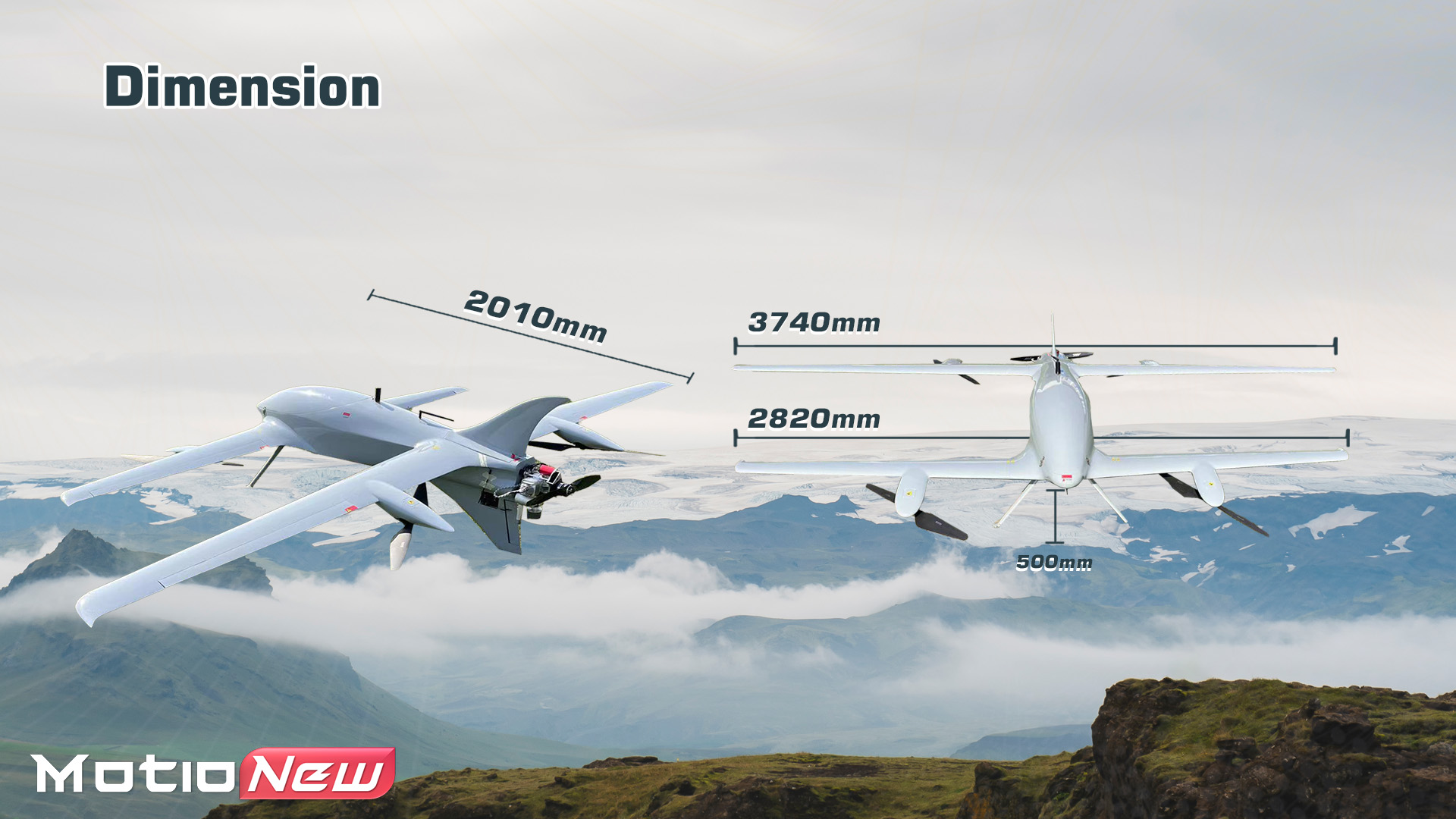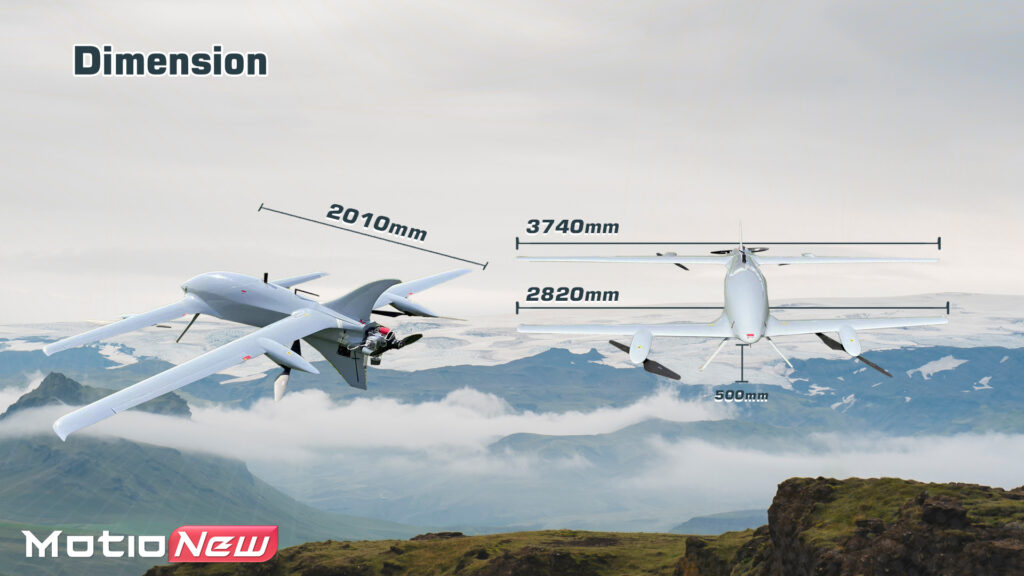 Additional information
| | |
| --- | --- |
| Weight | 100 kg |
| Dimensions | 400 × 400 × 50 cm |
Specifications
Lift B37 Technical Specifications


Body Length

2010mm

Body Height

500mm

Wingspan





Front: 2820mm

Rear: 3740mm

Cruising speed

24m/s (26m/s, pro version)

Max speed

40m/s (145km/h)

Wind Resistance





VTOL: Level 5

Fixed-wing: Level 6

Maximum take-off weight

35kg (40kg, pro version)

Maximum Flight Altitude

5000m

Max payload

10kg (18kg, pro version)

Fuel Tank Capacity

10L (14L, pro version)

Endurance time

10h @ fully loaded (15h, pro version)

Working temperature

-20°C to 50°C

Tail Fuel Engine

60cc Double Cylinder

Fuel Consumption

0.87L/h @ Fully Loaded
Product contents
1x Lift B37 (or Lift B37 Pro) frame & propulsion system
1x EFI Engine
1x Fuel Tank
4x VTOL propellers
1x fixed-wing propeller
1x PWM Output Liquid Level Senser
4x 6S 12000mAh Battery
1x UP600 Charger
1x 16-Channel Radio Controller
1x Pixhawk Cube Orange Standard Set (or CUAV X7+ Pro Flight Controller)
1x Air Speedometer
2x C-RTK 9Ps air Module
2x 3S 5000mAh Battery
1x Accessory Package
1x Assembling, Tuning, and Flight Test Service
1x Carrying Case