DJI Naza V2 Flight Controller with GPS
199.00 $
Out of stock
Description
DJI Naza V2 Overview
The Naza-M V2 is a powerful flight controller for enthusiast, commercial and industrial flyers. It's easy to install, simple to configure and above all, extremely stable. Nine types of traditional motor mixes are supported, making it ideal for every setup.
FREE GROUND STATION SUPPORT
16 point Ground Station is available free for both iPad and PC, without serial number verification. 2.4G Bluetooth Datalink required.
ADVANCED ATTITUDE STABILIZATION ALGORITHMS
The Naza-M V2 boasts the extraordinary stability you would expect of all DJI flight control systems and combines it with unparalleled maneuverability with and without GPS. Built into it are automatic GPS course correction plus GPS and compass interference monitoring, which combine to offer more stable flight and minimal magnetic interference.
TAKEOFF ASSISTANCE
Drift-free, stable take offs on different surfaces is ensured with Takeoff Assistance.
NTELLIGENT ORIENTATION CONTROL (IOC)
Forward on a multirotor is normally the direction the nose is facing, which can get confusing when turning, but with IOC switched on, direction is hugely simplified.
In Home Lock mode, forward is the direction from the multirotor's current position back to home. See below for details.
MOTOR FAILURE PROTECTION
If a hexrotor or octorotor equipped with a Naza-M V2 suffers a motor failure in flight in attitude or GPS mode, it will maintain its altitude and rotate around the stopped motor. This allows it to fly safely back to home and land.
FAILSAFE AND AUTO GO HOME SUPPORT
If the connection between the multirotor and the remote control are disconnected during flight, a failsafe system will activate. Provided there was enough GPS signal at the time of the disconnection, the multirotor will fly back to its point of takeoff and land automatically. This feature can also be triggered manually using the One-Key Go-Home function activated using Assistant.
Naza-M V2 Features
All-in-one Design

Nine Types of Multi-rotors Supported

Free Ground Station Function

New Assistant Software for Smartphone

Independent PMU with amazing function extension

Enhanced Failsafe Mode

Two Levels of Low Voltage Protections

Multi-rotor One-power Output Fail Protection

Advanced & Improved Attitude Stabilization Algorithm

Multiple Flight Control Modes/Intelligent Switching

New Assistant Software & Firmware Online Update

GPS Module Available/Accurate Position Hold

iOSD mini supported

Intelligent Orientation Control

Motor Arm and Motor Dis-arm

PPM, S-BUS & Ordinary Receiver Supported

Independent LED Module

Built-in Gimbal Stabilization Function

Remote Gain Adjustment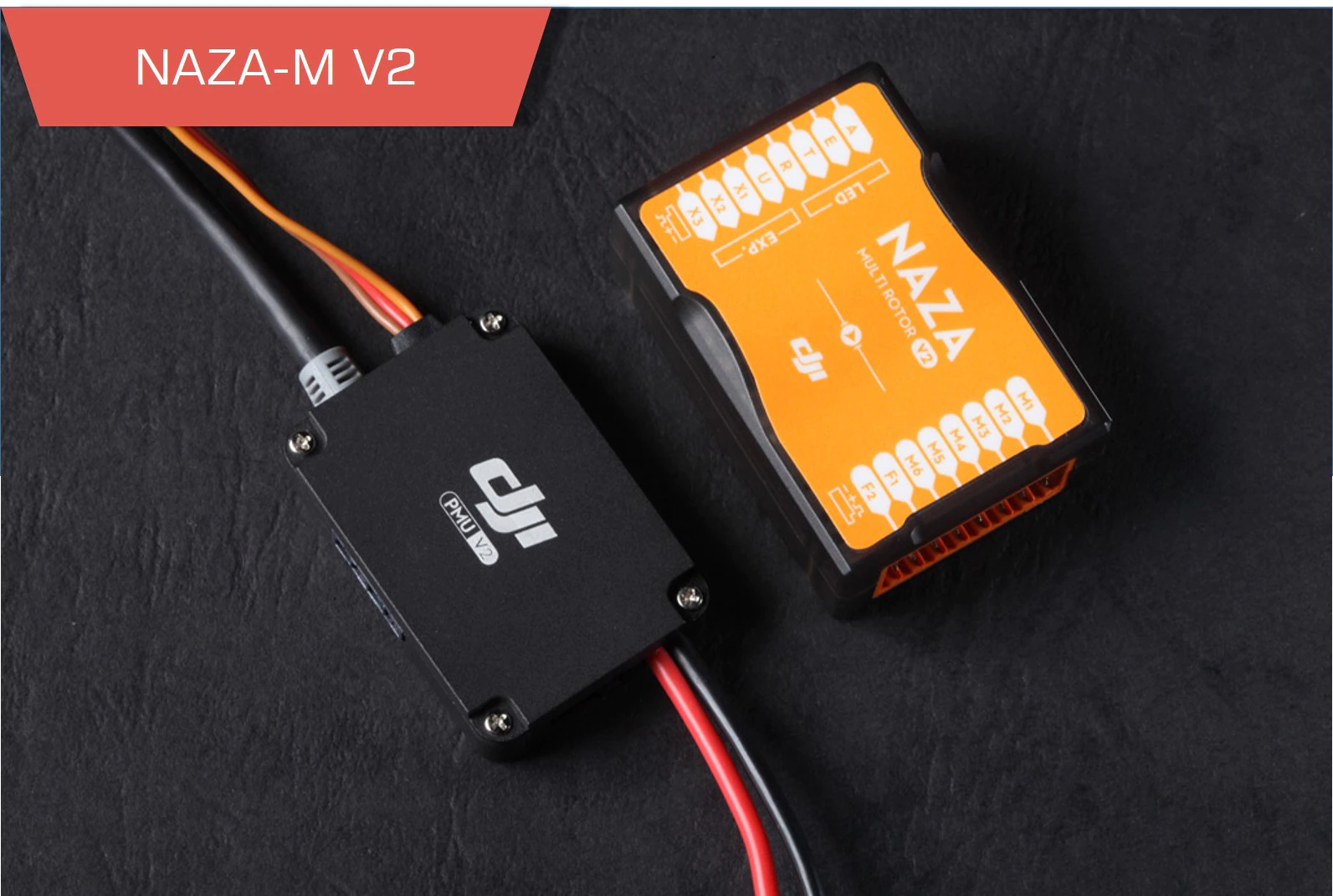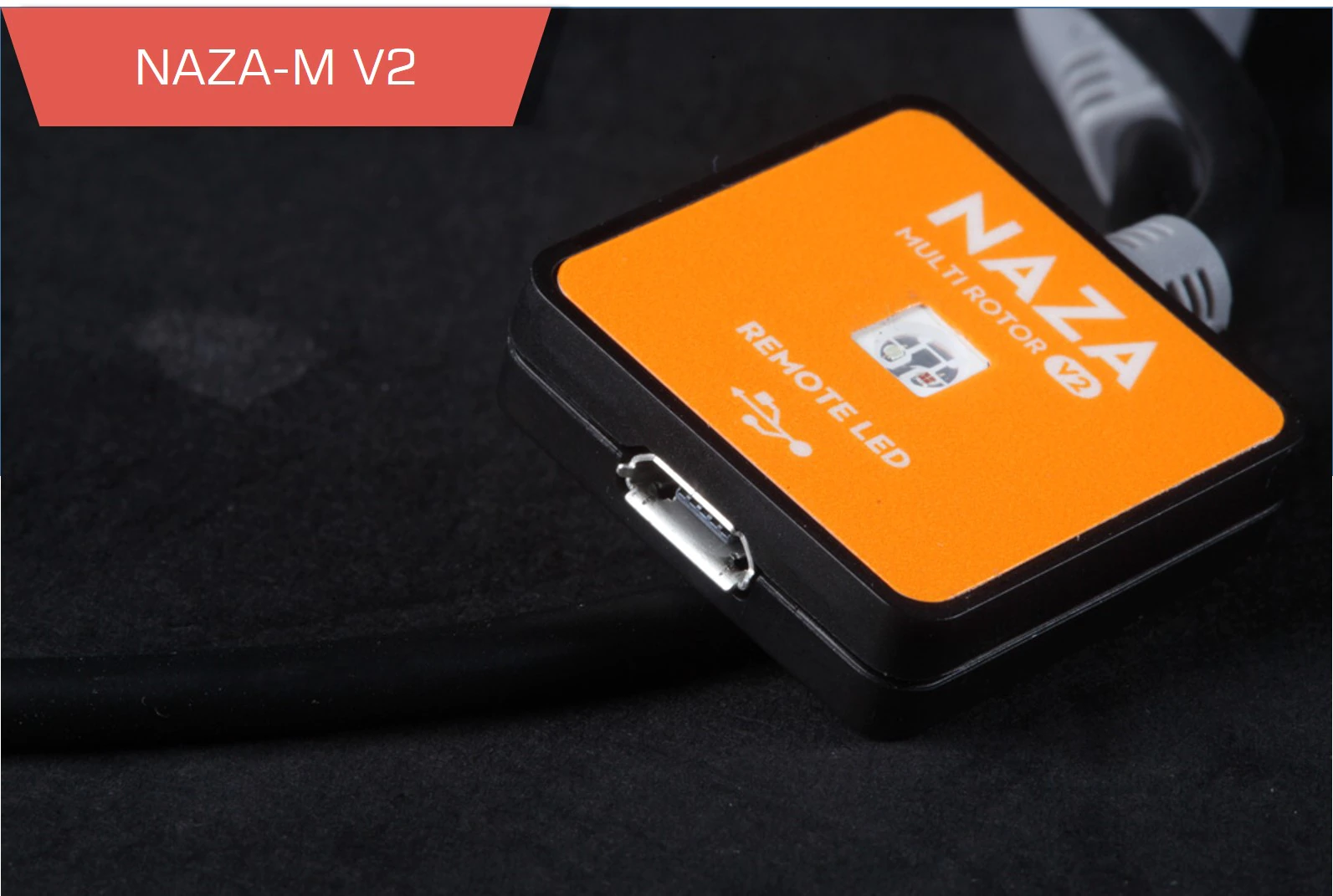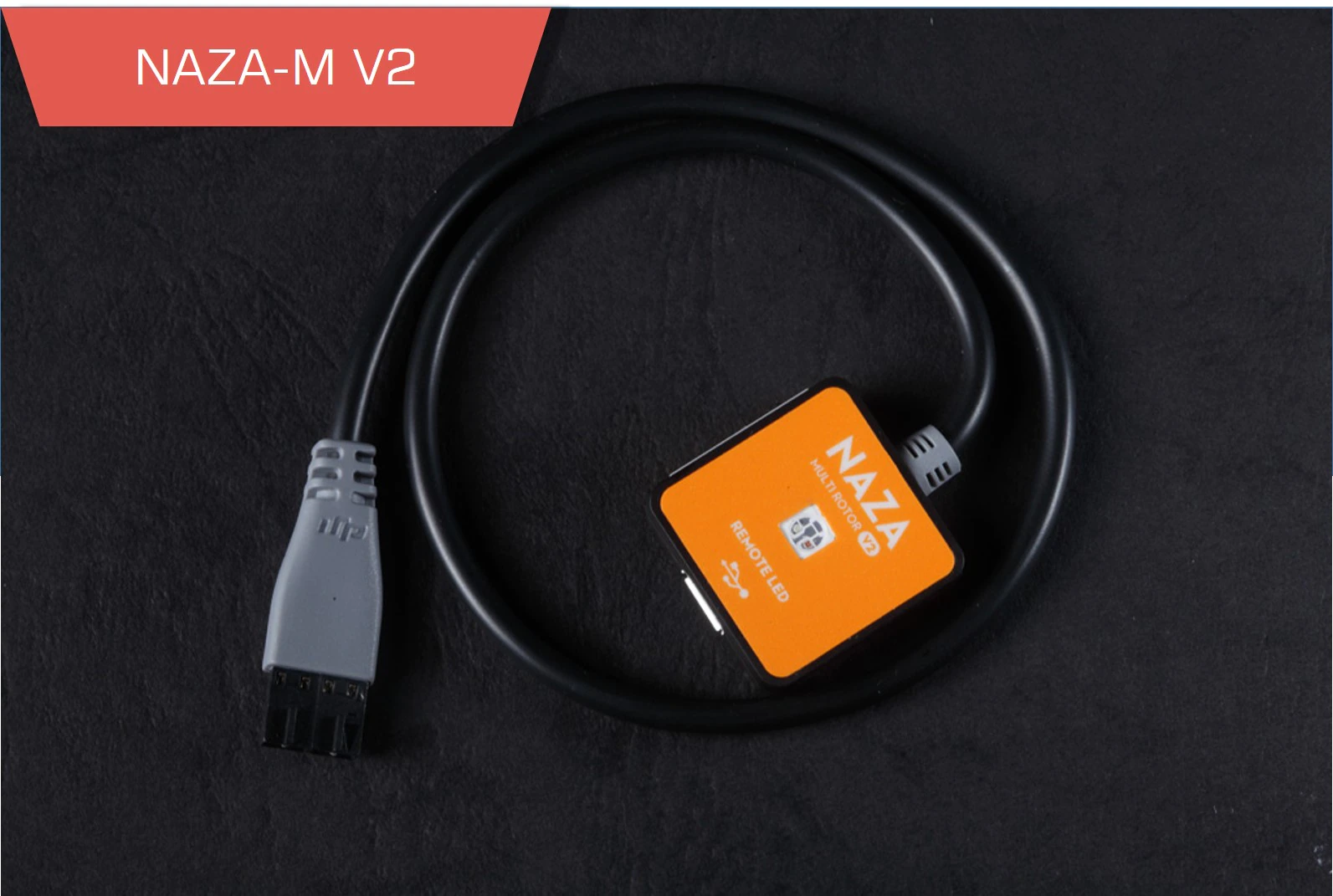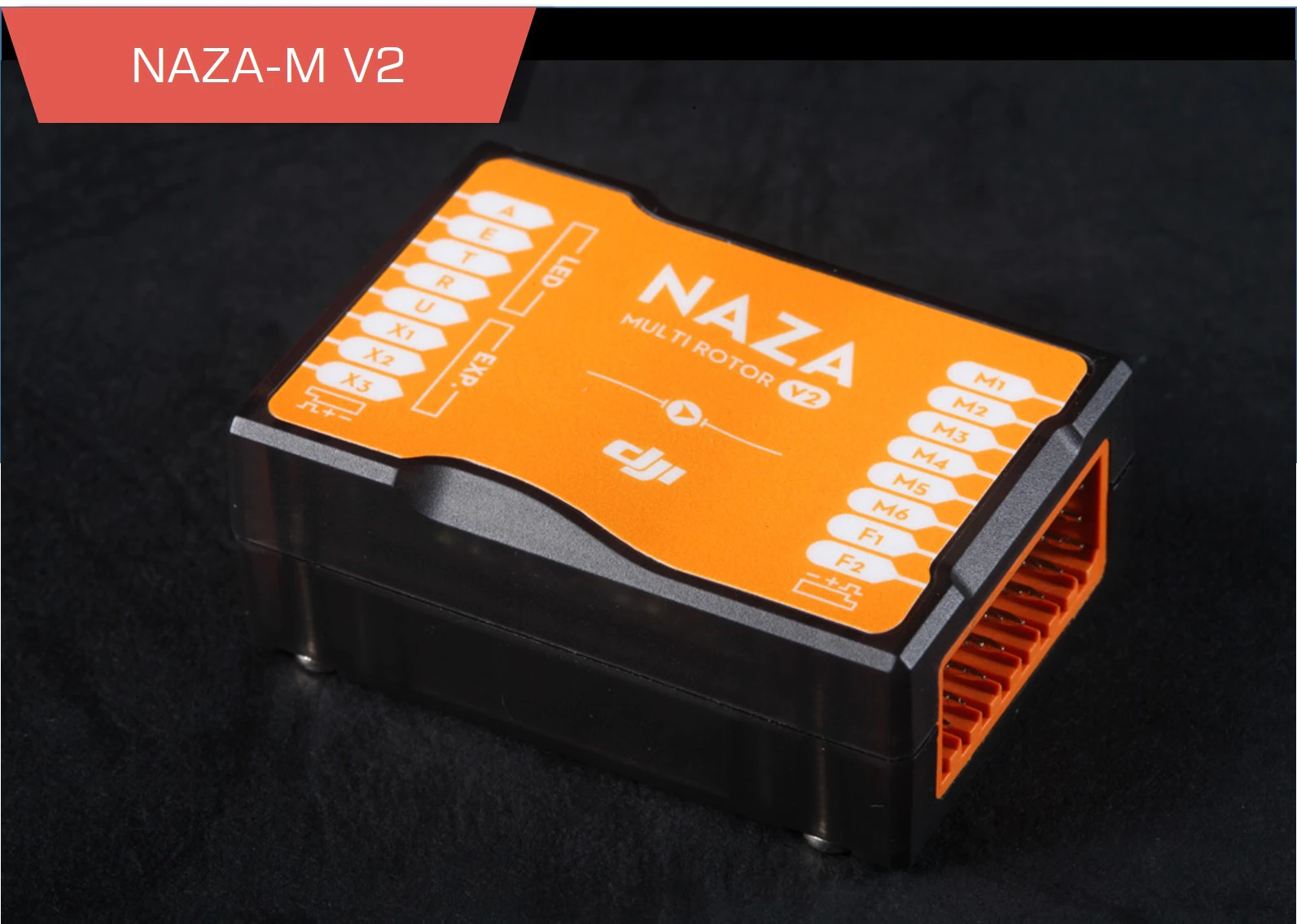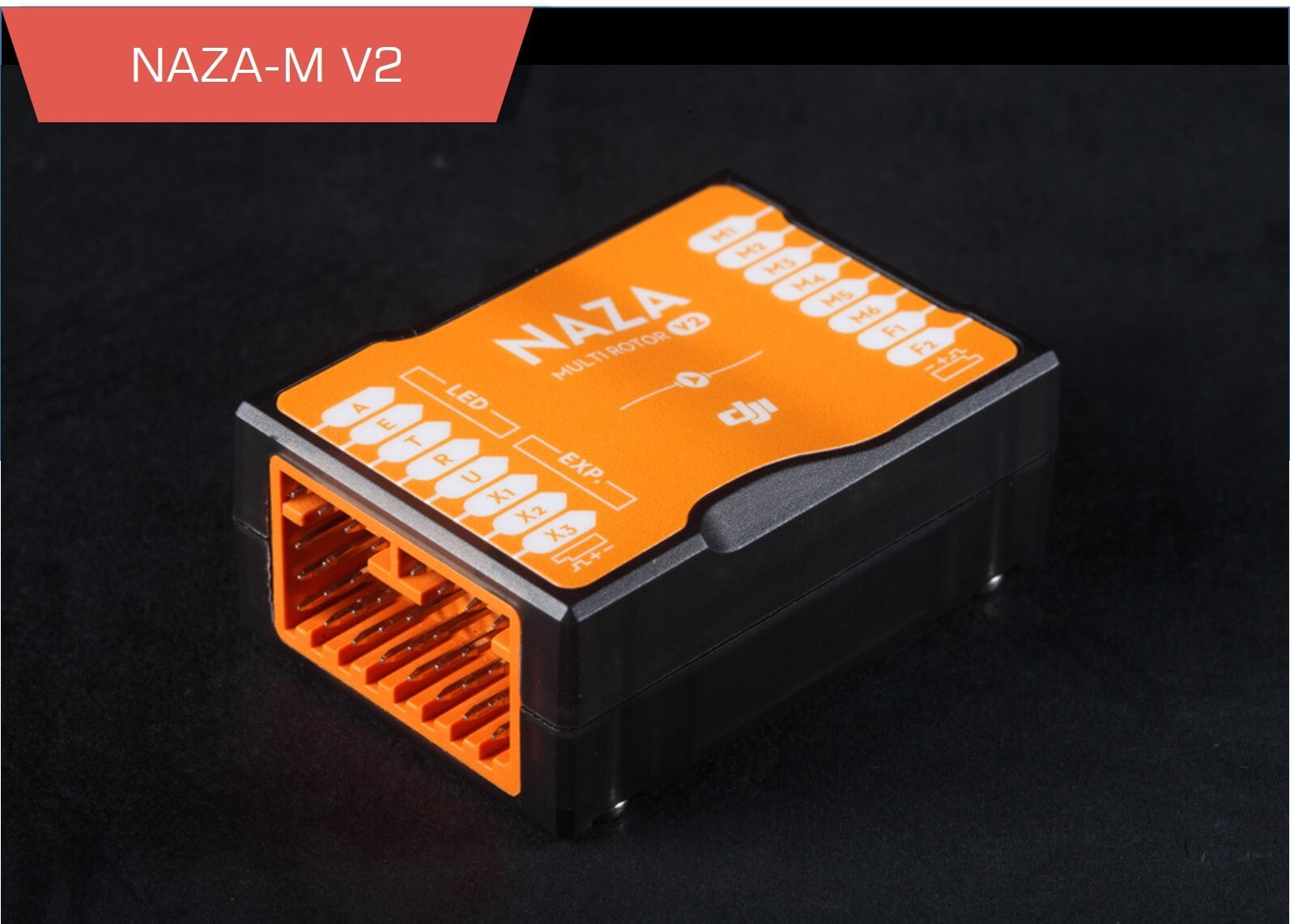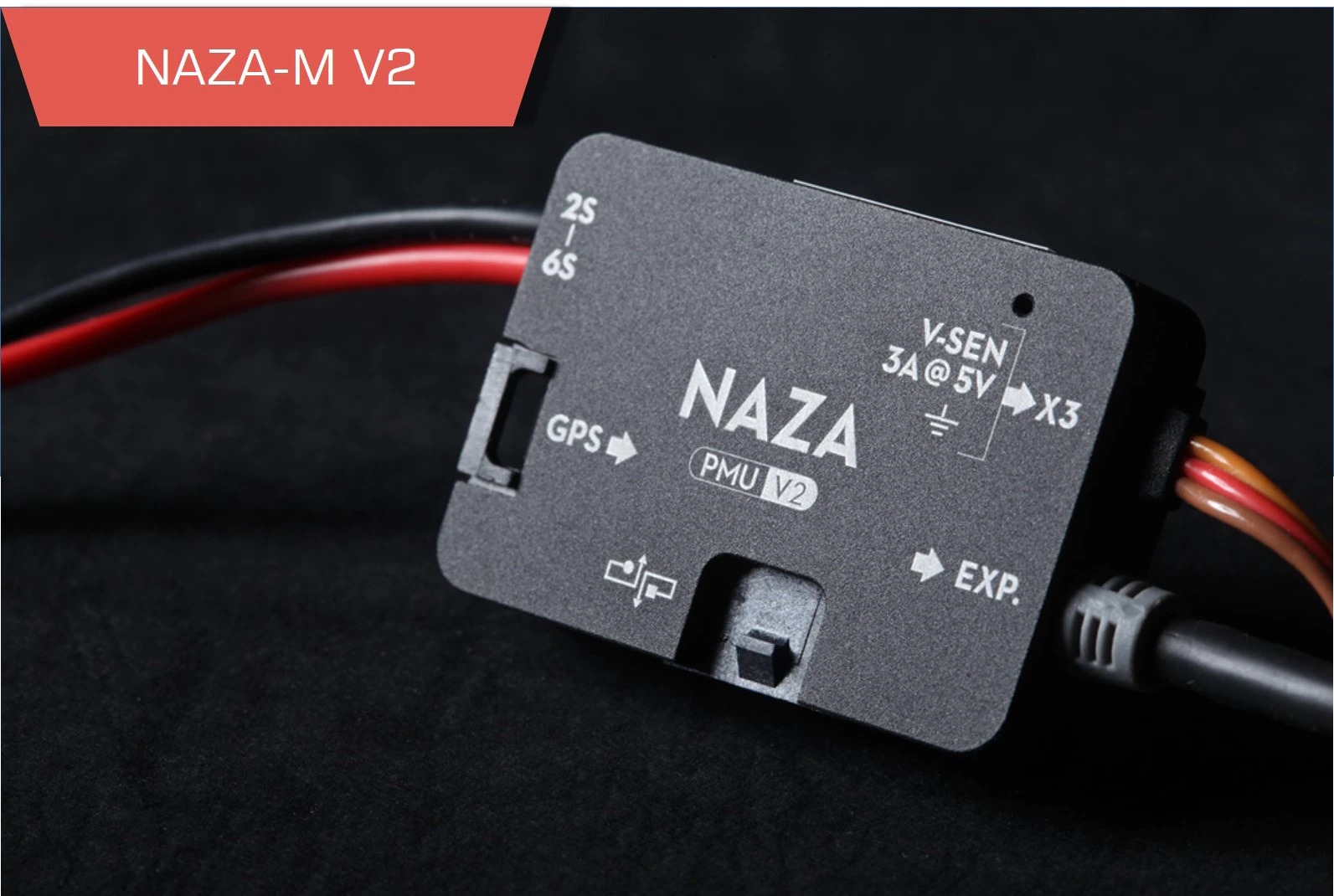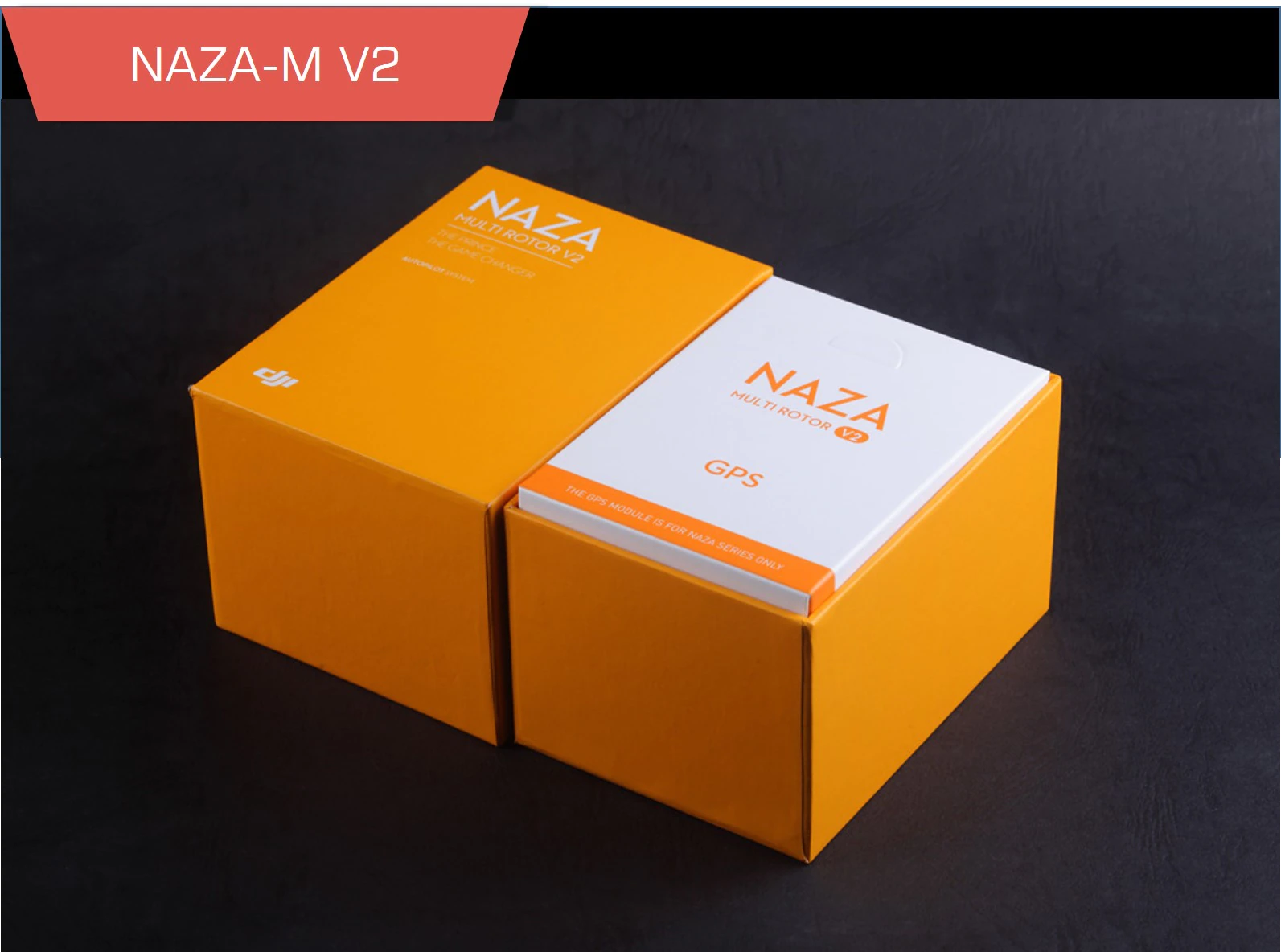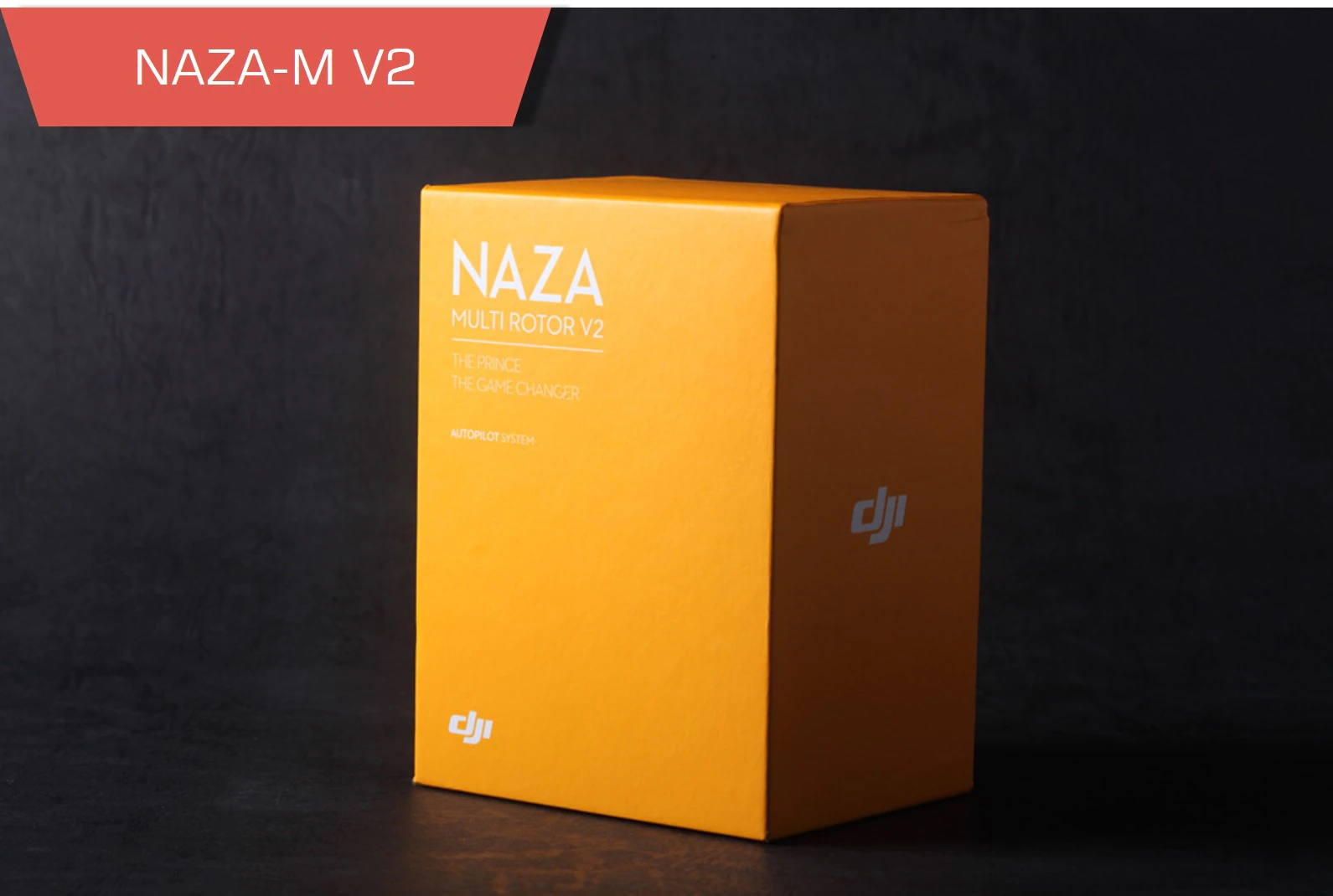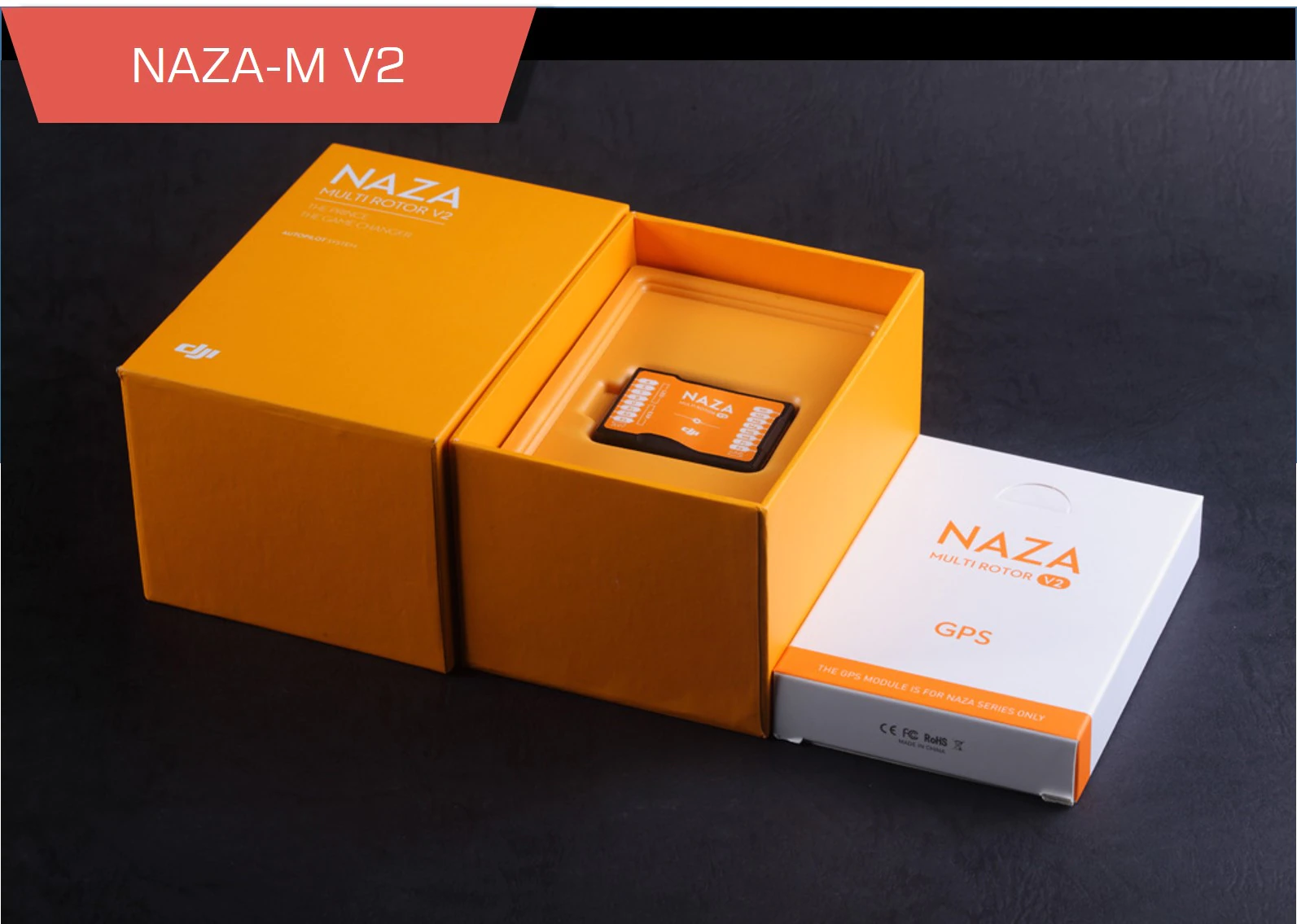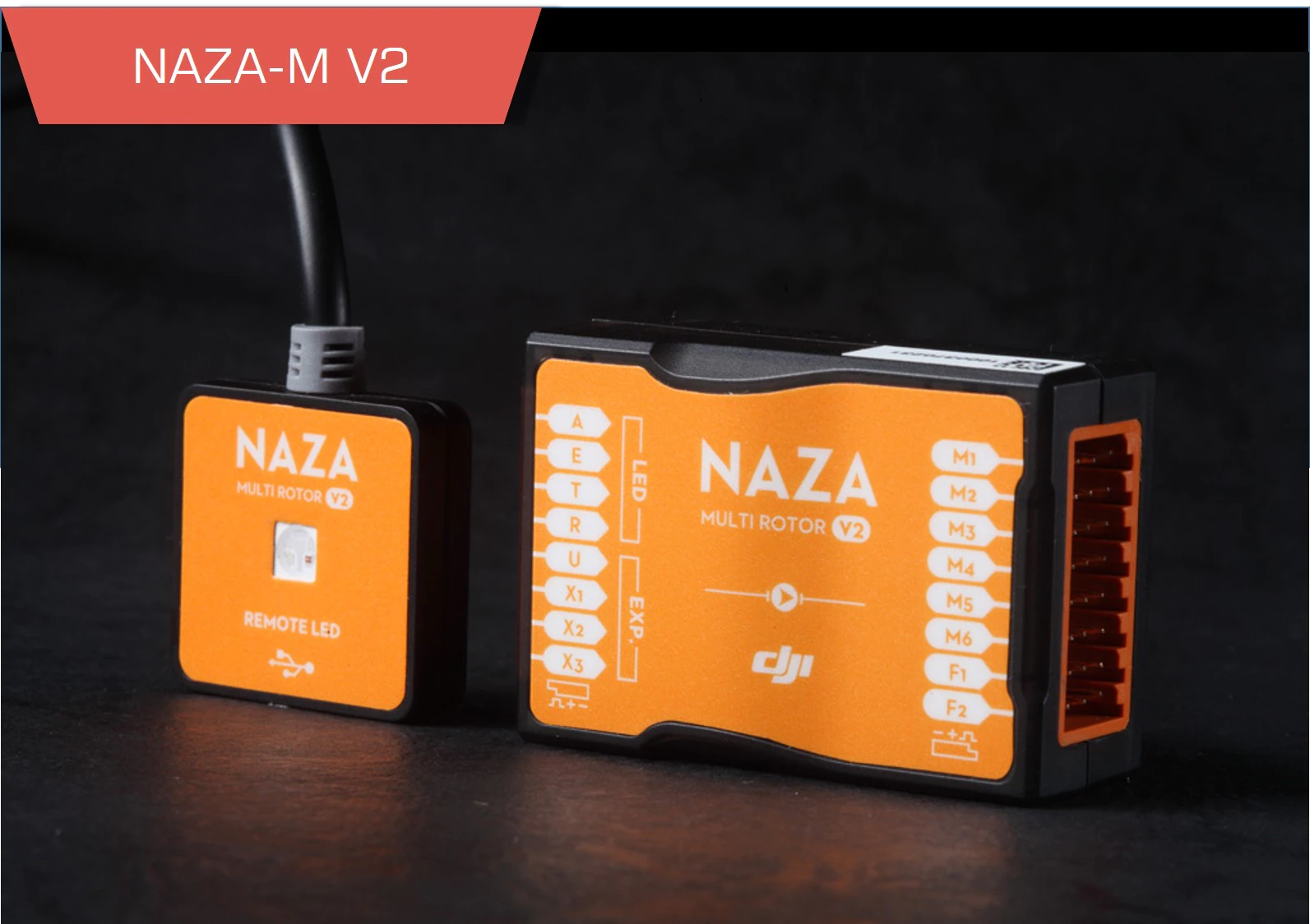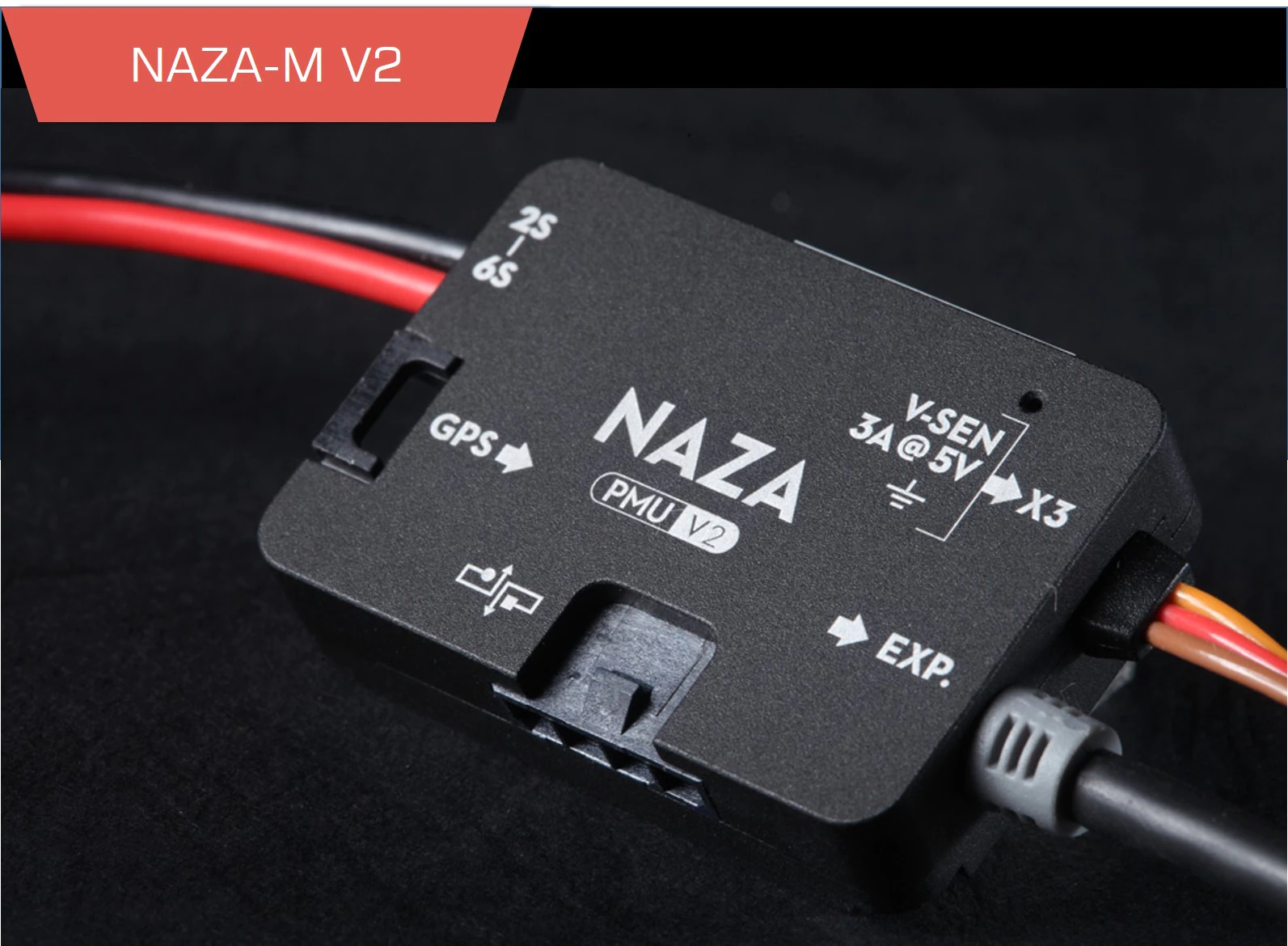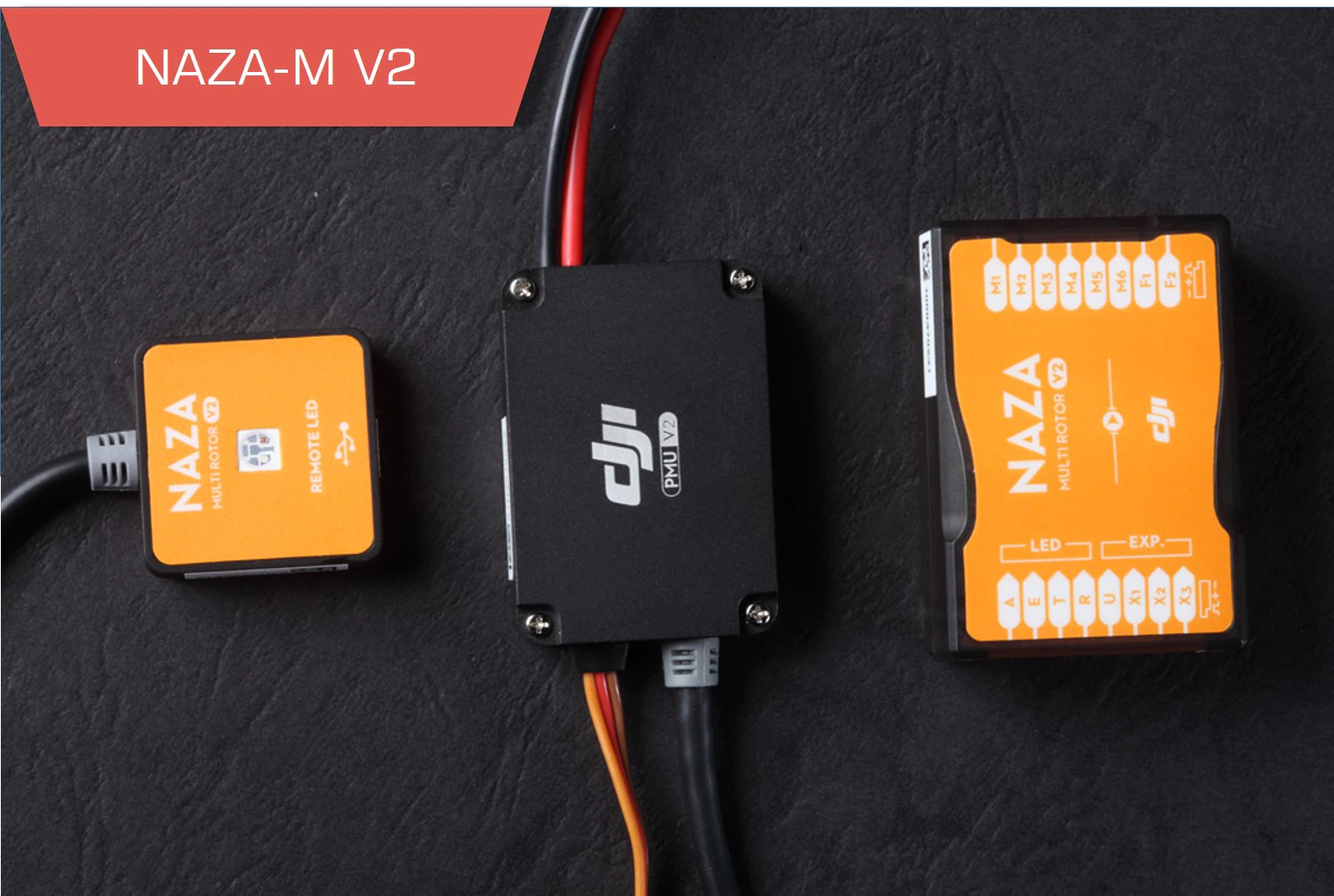 If you have any questions regarding our products, use the Motionew team of experts page to consult our engineering team.
Specifications
Basic Performance

Supported Multi-Rotor

Quad-rotor I4, X4




Hex-rotor I6, X6, IY6, Y6




Octo-rotor I8,V8,X8

Supported ESC Output

400Hz refresh frequency

Recommended Transmitter

PCM or 2.4GHz with minimum 4 channels

Working Voltage Range

MC:4.8V~5.5V

VU Input: 7.4V ~ 26.0 V
(recommend 2S ~ 6S Li-Po)
Output(V-SEN port red wire): 3A@5V

(burst current:7.5A)

Power Consumption

MAX: 1.5W(0.3A@5V)




Normal:0.6W(0.12A@5V)

Operating Temperature

-10°C ~ 50°C

Assistant Software System Requirement

Windows XP sp3 / Windows 7 / Windows 8

Flight Performance

Hovering Accuracy (GPS Mode)

Vertical:±0.8m




Horizontal:±2.5m

Max Yaw Angular Velocity

200°/s

Max Tilt Angle

35°

Ascent / Descent

6m/s,4.5m/s

Hardware

Weight

MC:27g




PMU:28g




GPS:27g




LED:13g

Dimensions

MC: 45.5mm x 32.5mm x 18.5mm




PMU: 39.5mm x 27.5mm x 10.0mm




GPS & Compass 46mm(diameter)x10mm




LED: 25mm x 25mm x 7.0mm

Built-In Functions

Multiple Autopilot Control Mode




Enhanced Fail-safe




Low Voltage Protection




S-Bus Receiver Support




PPM Receiver Support




Independent PMU Module




2-axle Gimbal Support
Product contents
Product contents
Documents