CUAV NEO GPS V2 with 3D
95.00 $
Out of stock
Description
CUAV NEO GPS V2 with 3D Overview
CUAV NEW Ublox NEO M8N GPS Module is equipped with a plastic shell and a stand holder for Flight Controllers. It is a GPS Compass for different available flight controllers in the market, including Pixhack, CUAV V5+, and compatible with both PX4 and ardupilot-based flight controllers.
All-in-one compact 3D compact, with an integrated buzzer for audio alarms, a safety switch to enable arming of the vehicle, and RGB LED which shows the status of the GPS, and changes the color in case of 3D fix. Based on the ublox m8n GPS module. IST8310 IC is used as the compass.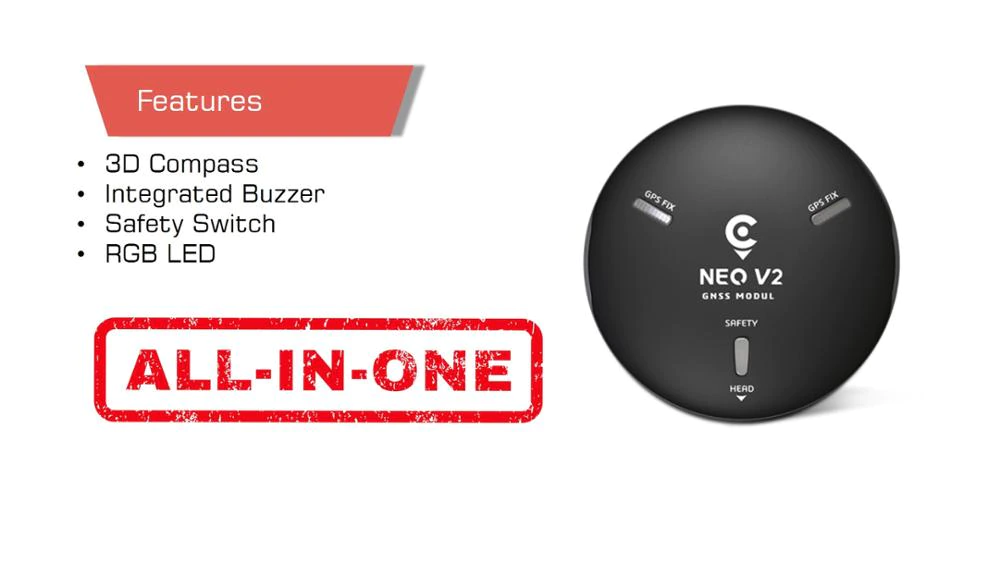 If you have any questions regarding our products, use the Motionew team of experts page to consult our engineering team.
Additional information
| | |
| --- | --- |
| Weight | 0.1 kg |
| Dimensions | 10 × 10 × 10 cm |
Specifications
| | |
| --- | --- |
| Weight | 48g |
| Dimension | 60*15.8mm |
| Operating temperature | -20 ~ 85°C |
| GPS Location | UBLOX M8N |
| Accuracy | 3D Fix |
| Update rate | 10Hz(Max) |
| Input voltage | 5V |
| GPS Chip | UBLOX M8N |
| RGB status light | NCP5623C |
| Compass | IST8310 |
| Buzzer | Passive buzzer |
| Safety switch | Physical buttons |
| Accuracy | 3D positioning |
| Update rate | 10Hz (Max) |
| Acquisition | Cold Start 26S | Hot Start 1.5S | Aided Start 2S | Reacquisition 1S |
| Receiver type | 72 Channels |
| Sensitivity | Tracking & Navigation -167dBm |
| Cold Start | -148dBm |
| Hot Start | -156dBm |
| Reacquisition | -160dBm |
| Functional | Advanced jamming |
| Input voltage | 5V |
| Temperature | -10-70 ° C |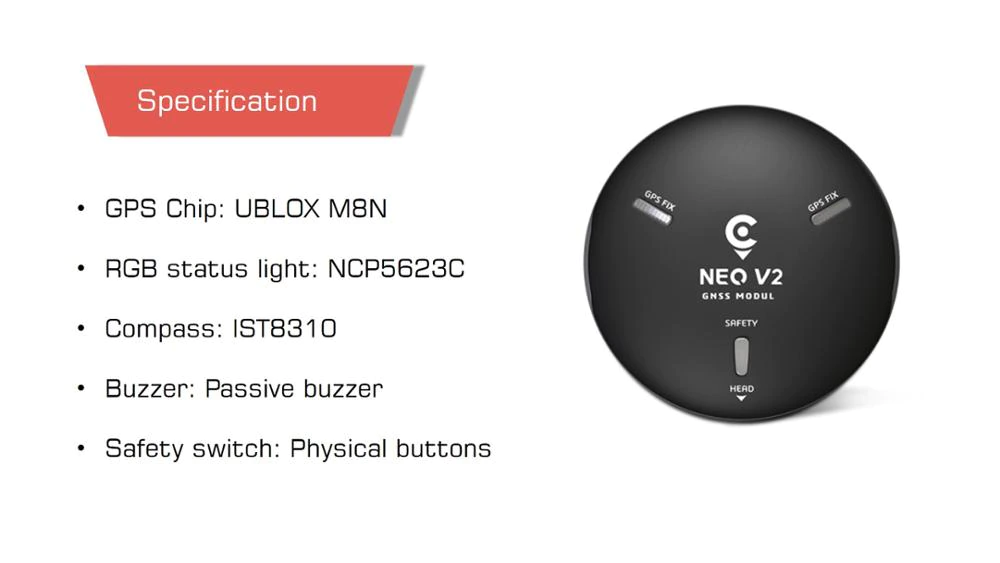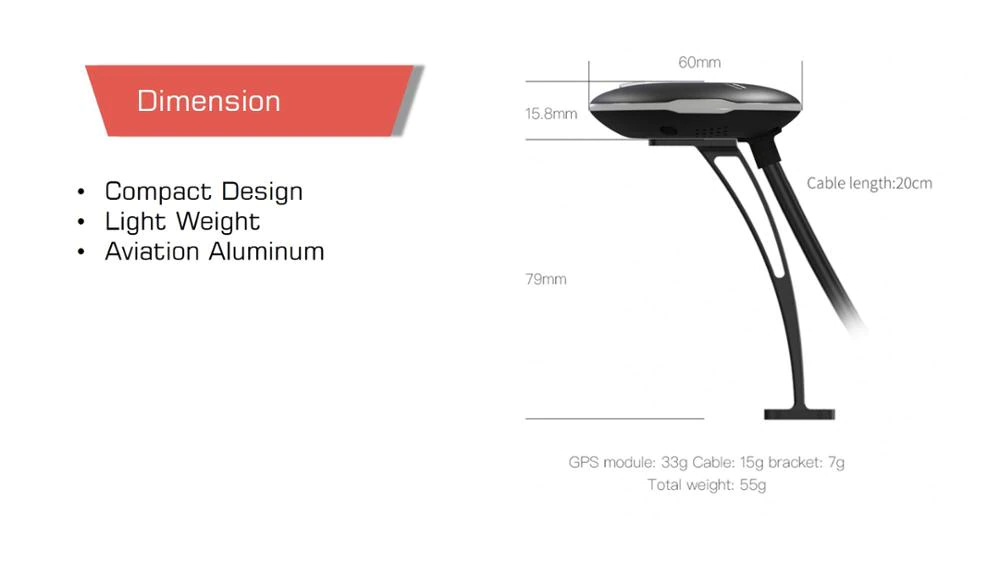 Product contents
1xNEO GPS V2 Module
1XNEO GPS V2 Stand