CUAV Airspeed Sensor with Pitot Tube
115.90 $
Description
* If you are looking for a heated pitot tube airspeed sensor, please check CUAV SKYE
CUAV Airspeed Sensor with Pitot Tube Overview
This is a digital airspeed sensor kit developed by CUAV. It is recommended to use this airspeed for fixed-wing frames and VTOL drones in plane mode. It is usually used for detecting stalls and is helpful in windy conditions. Because it requires additional calibration, it may hard for new users to properly set it up as it may lead to unprecedented behavior unless used correctly.
There are two versions of airspeed sensors, both analog and digital (I2C communication). It is possible to calculate the airspeed of an aircraft using the pitot tube by measuring the static and total air pressures. The placement of the pitot is very important, and it should be installed correctly in order to be directly in the airstream, and the holes on the pitot should not be covered in any other way. Pitot is usually mounted on the wing in a setup where the propeller is in the nose so that its environment is not in the flow of air from the propeller. Typically, the sensor and the pitot both have a static and dynamic port that needs to be connected per the specifications.
If you use your favorite ground station (MissionPlanner, QGroundControl, etc.) to test whether or not the sensor is functioning correctly, you should be able to see the sensor response. You should be able to see the sensor response if you measure the pressure by blowing into the tube (do not directly blow into it as you may tear the diaphragm – do it from a 40-50cm distance) or cover it with your finger.
CUAV HOT Pitot Tube Airspeed Meter Airspeed Differential Sensor kit is suitable for V5+, V5 nano, Pixhawk, APM, PX4 Flight Controller, RC Model Airplane, etc.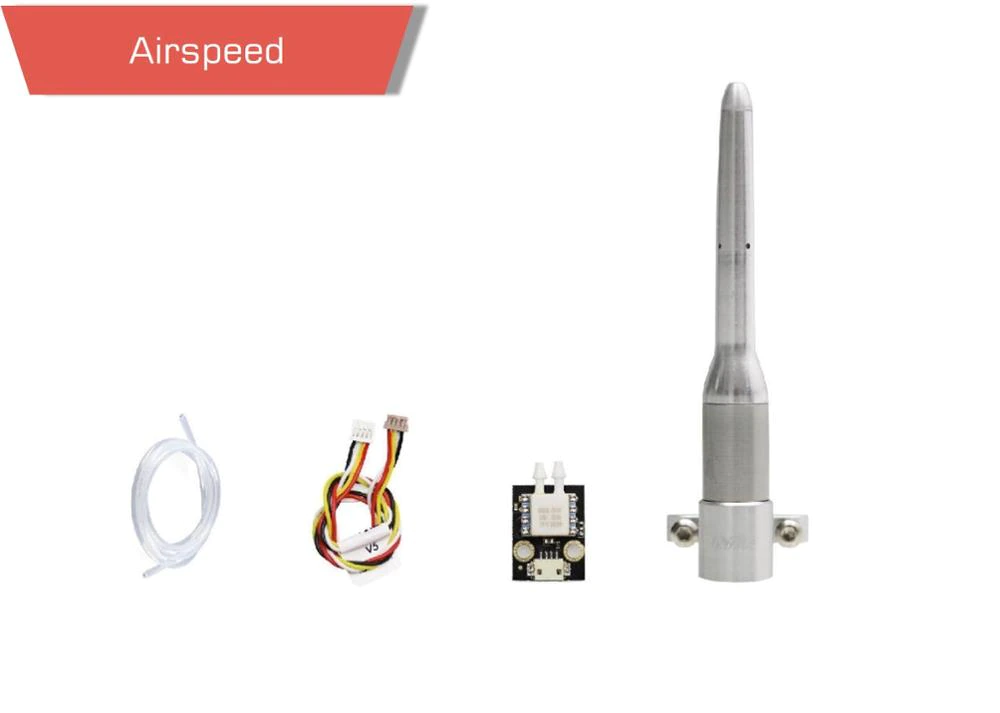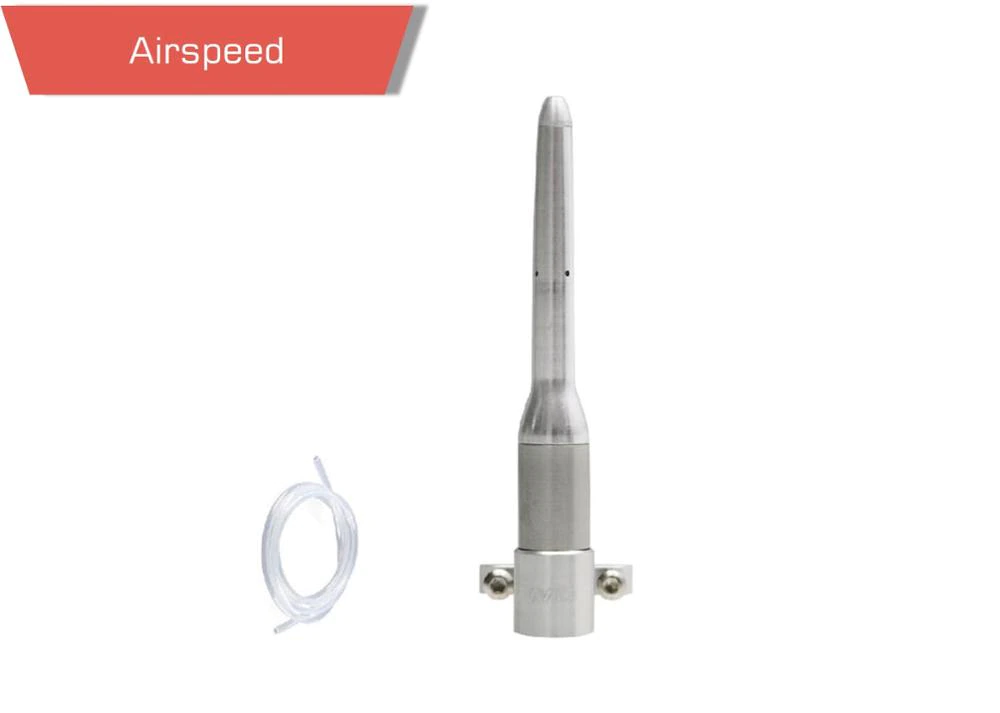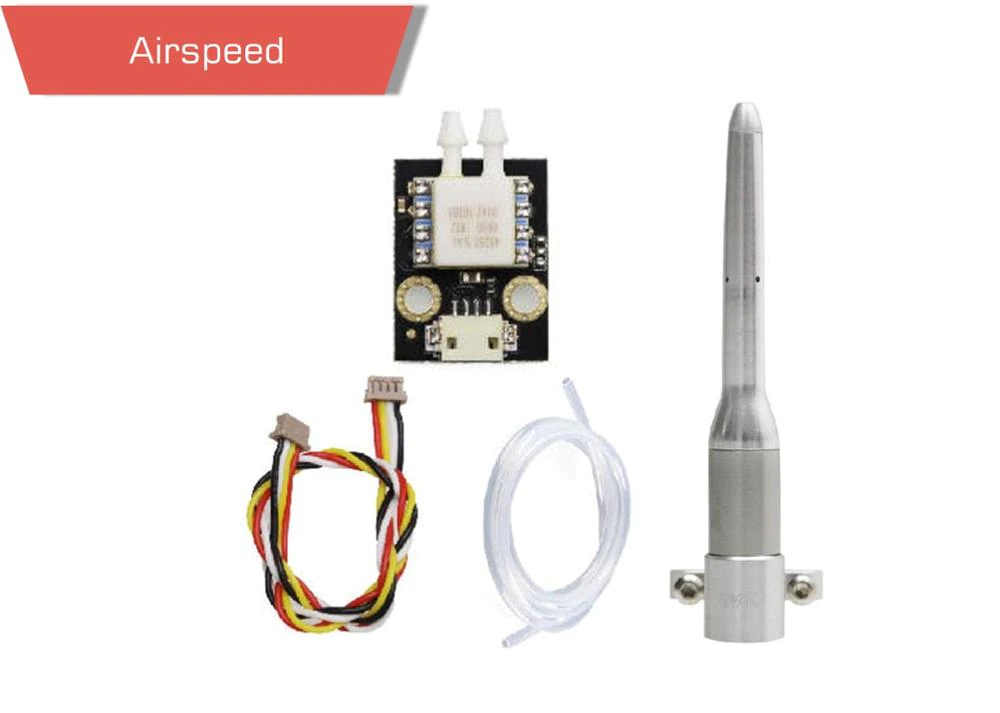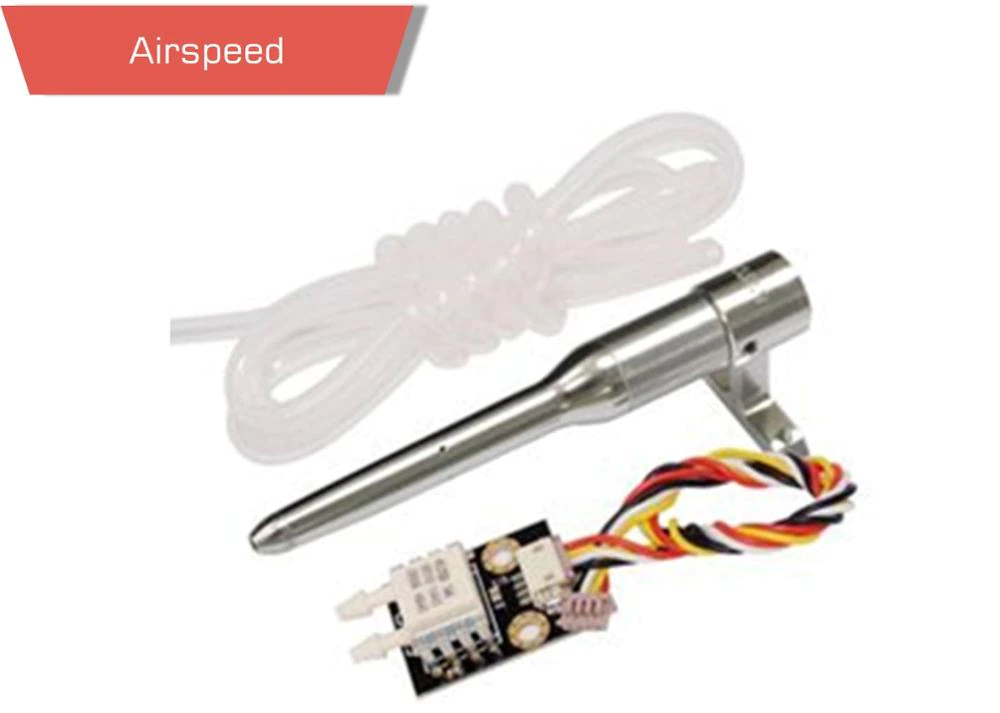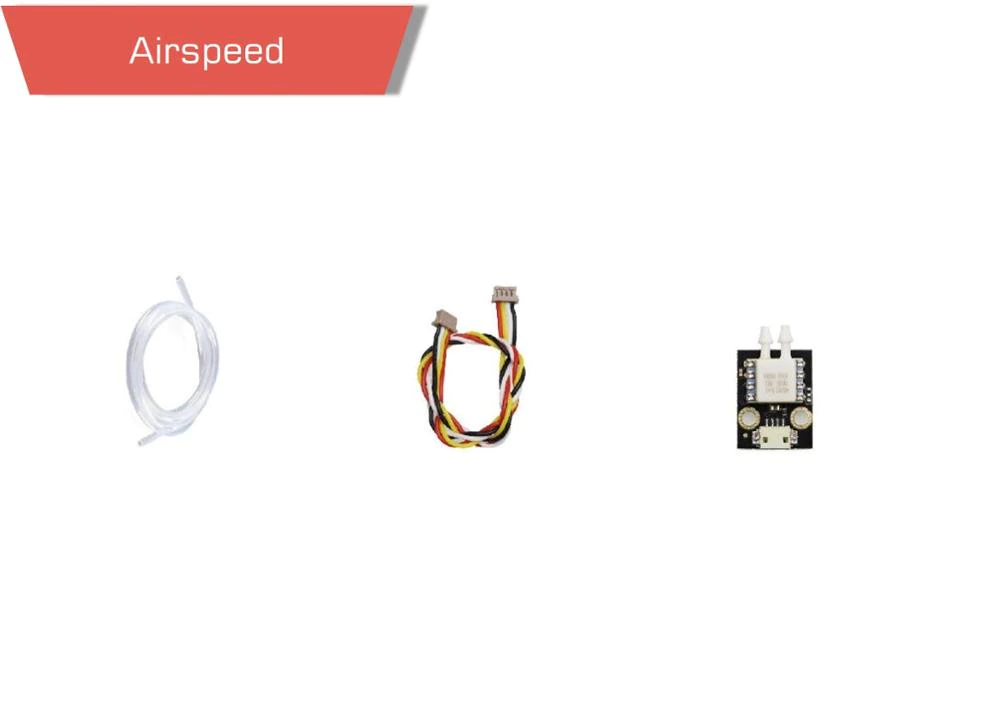 If you have any questions regarding our products, use the Motionew Contact us page to consult our engineering team.
Additional information
| | |
| --- | --- |
| Weight | 0.025 kg |
| Dimensions | 11 × 2 × 2 cm |
Specifications
| | |
| --- | --- |
| Compatible Brand | Pixhawk / APM |
| Weight |  25g |
| Dimension |  21x20x10mm |
| Pitot tube | 110×9.8mm |
| Airspeed module (mm) | 21x20x10 |
| pitot tube (mm) | 110×9.8 |
Product contents
hose
airspeed module
pitot tube