CUAV C-RTK Positioning Module 9P | High Precision GPS RTK for Pixhawk
719.00 $ – 1499.00 $
Description
C-RTK 9P Positioning Module
C-RTK 9P is a centimeter-level RTK module. Using two C-RTK 9P modules, one installed on the base and the other installed on the UAV, a real-time RTK system is designed. Compatible with open-source autopilots like PX4 or Ardupilot, this RTK module is an ideal choice for aerial performance and agricultural applications. You can have high-precision take-off, landing, and missions. 
A ublox F9P module is used inside to support multiple frequencies as well as the reception from different satellite systems — GPS/QZSS, Beidou, Glonass, Galileo.
Due to using multiple satellites and multiple frequencies, and with the help of advanced RTK algorithms, the position of the base station converges and provides centimeter-level differential data in less than half a minute. The update rate of the RTK algorithm is at 20Hz.
The base and rover units are the same modules with different configuration parameters and different antennas. That just makes it easy to use them in place of each other by just changing a few parameters. The modules are only 21g, and can work in harsh environments and temperatures from –40°C to +85°C.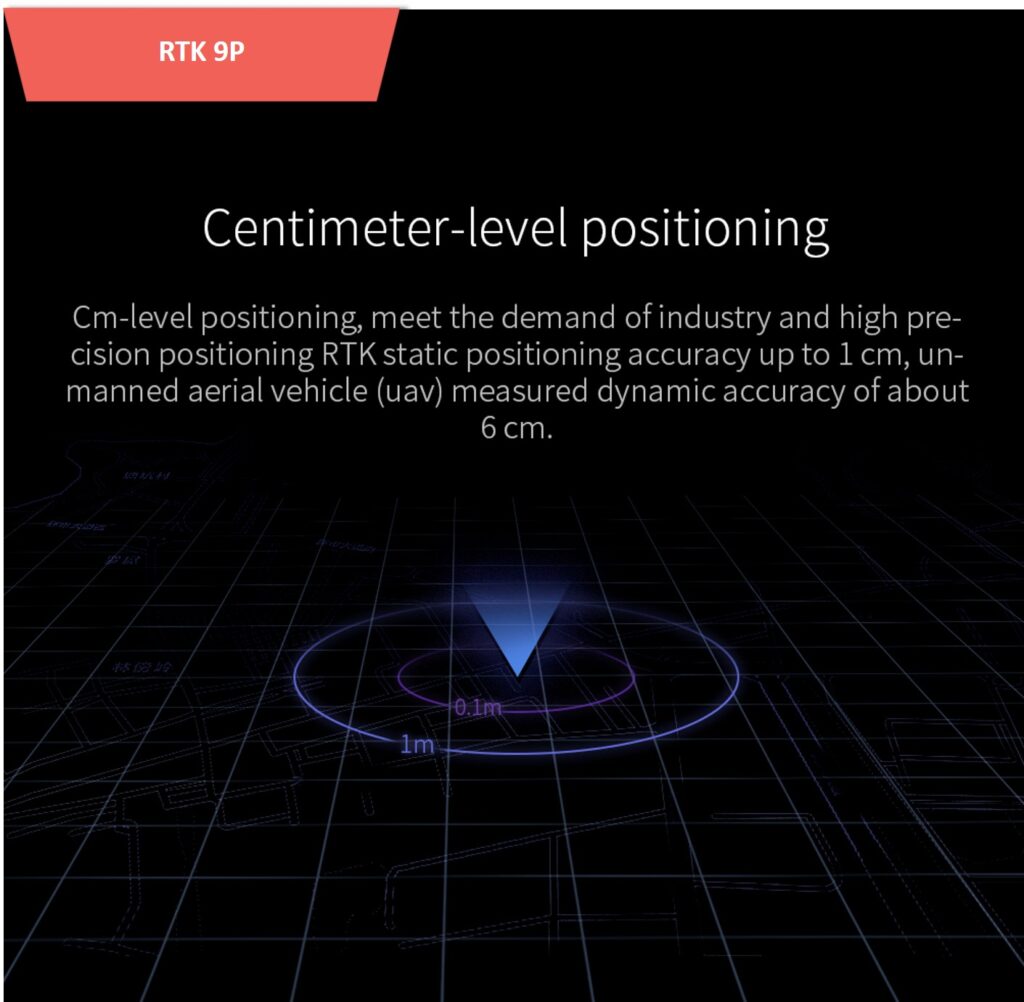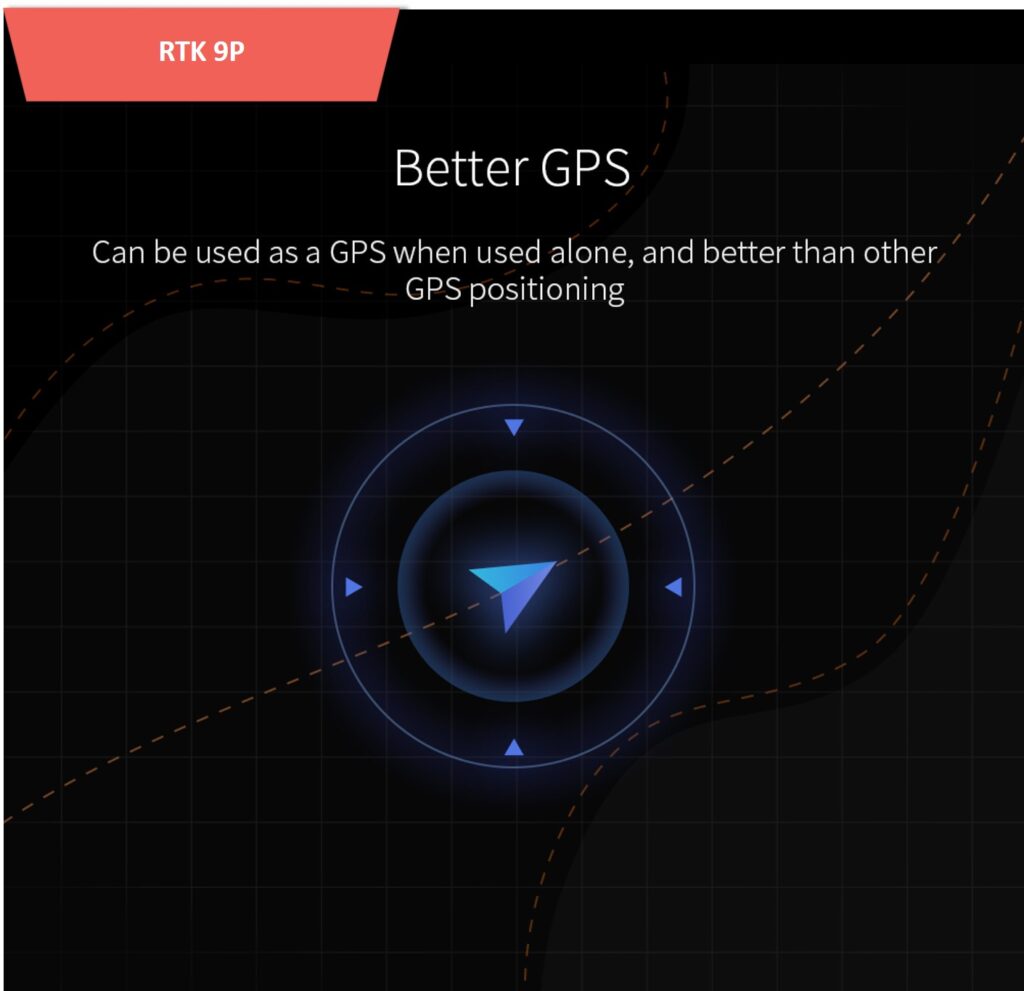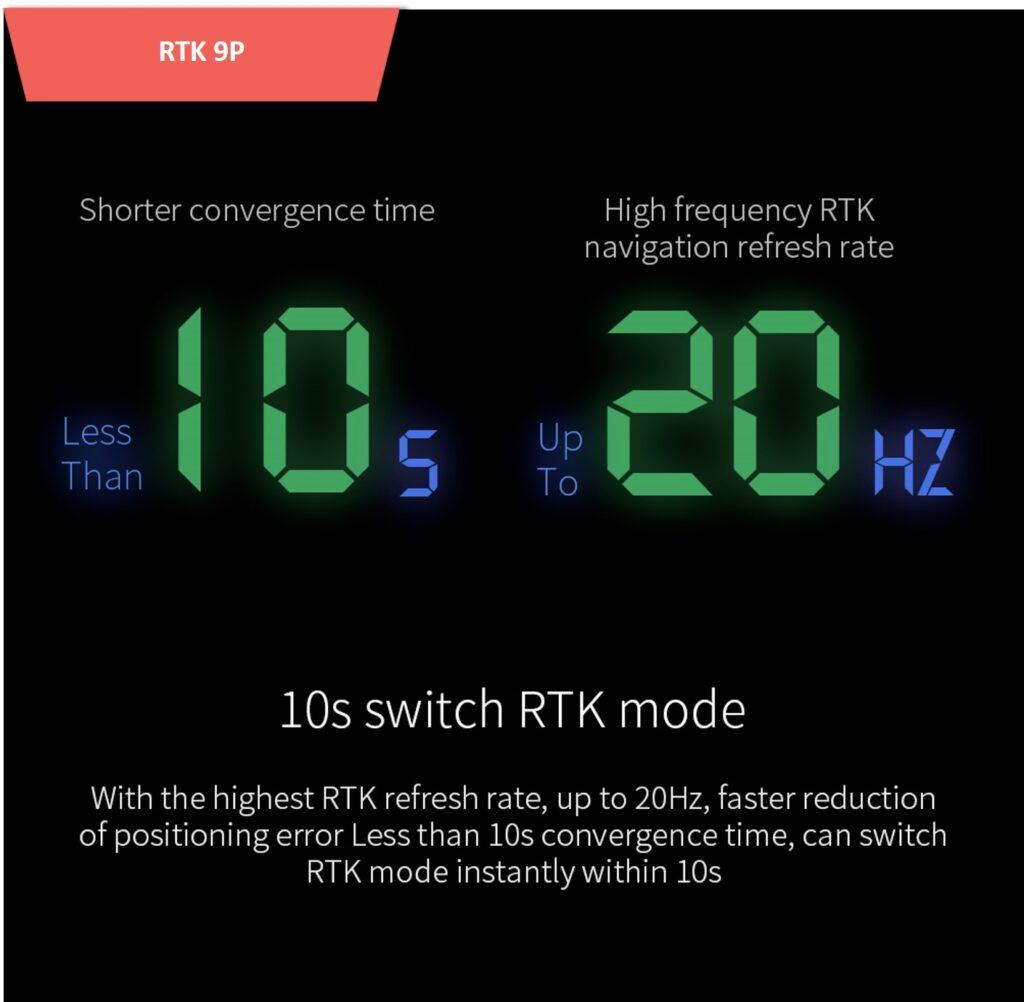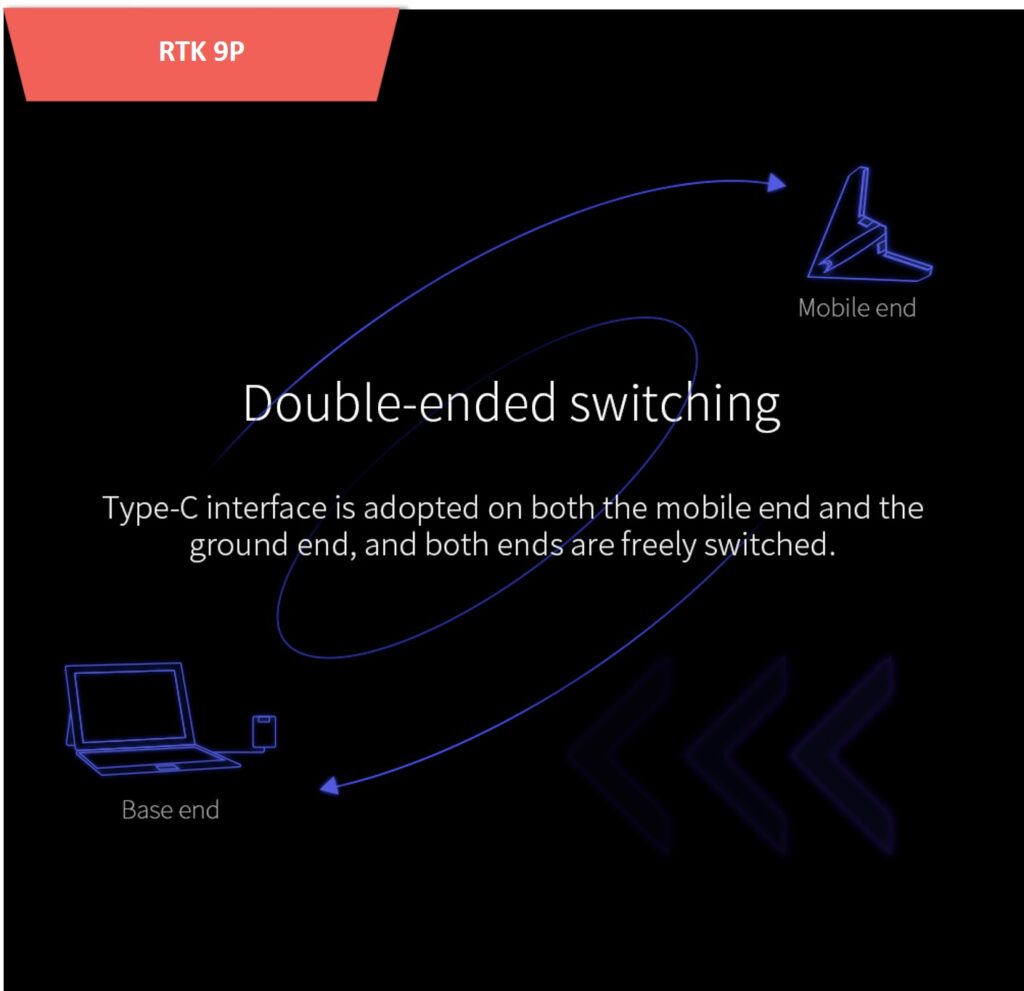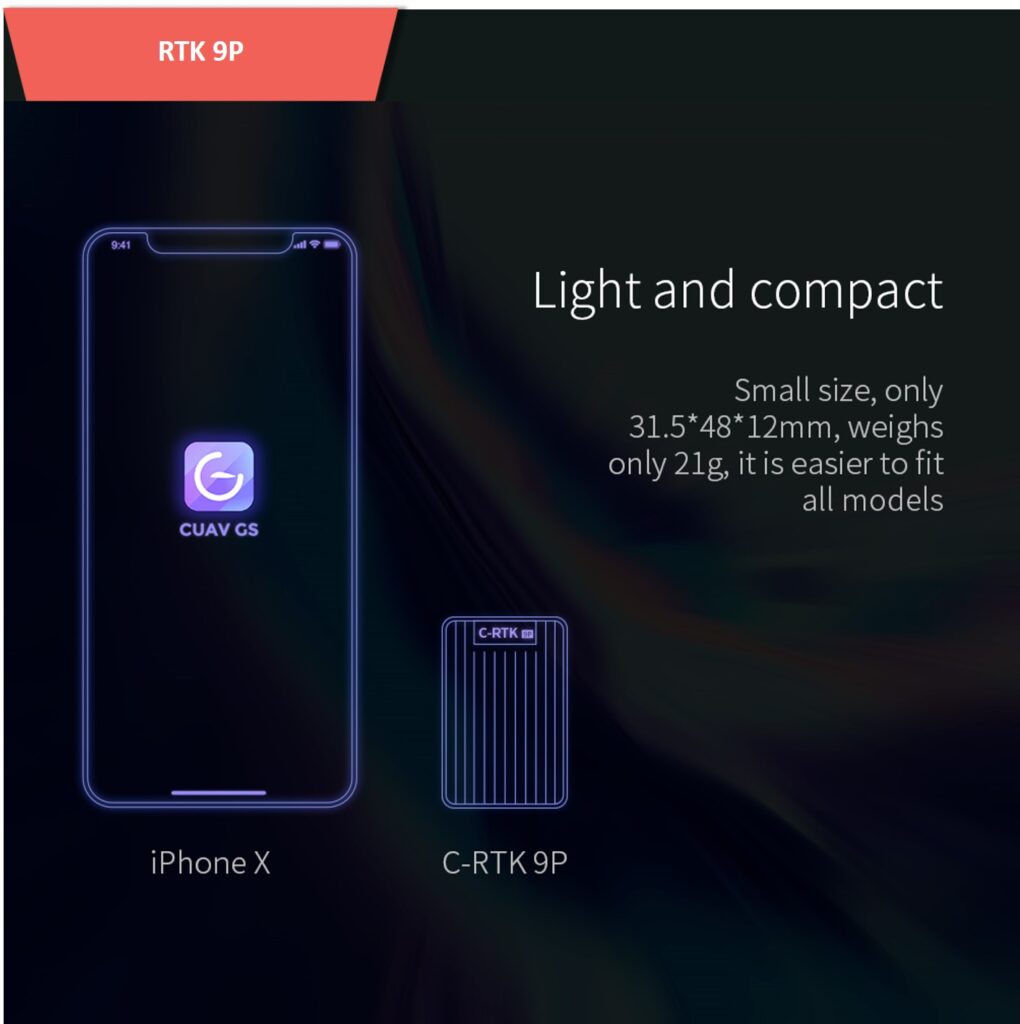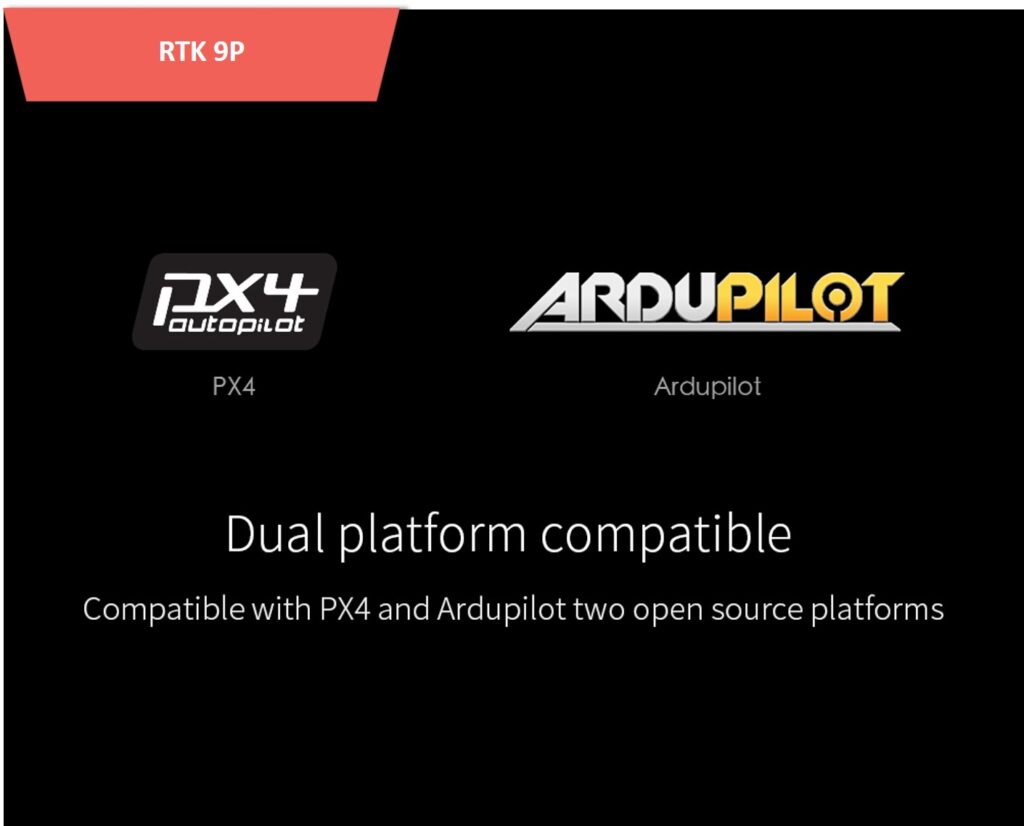 If you have any questions regarding our products, use the Motionew Support team page to consult our engineering team.
Additional information
| | |
| --- | --- |
| Weight | 0.32 kg |
| Dimensions | 2.5 × 2.5 × 0.4 cm |
Specifications
Receiver type

RTK Receiver: Ublox F9P

GNSS

GPS / QZSS,Beidou,Galileo, GLONASS

Number of concurrent GNSS

4

GNSS Bands

GPS-L1C/A




GPS – L2C




GLONASS – L1OF




GLONASS- L2OF




GALILEO – E1B/C




GALILEO- E5b




BeiDou – B1I




BeiDou – B2I




QZSS – L1C/A




QZSS – L2C

Nav. update rate

RTK Up to 20HZ

Position accuracy

RTK 0.01 m + 1 ppm CEP

Convergence time

RTK < 10 sec

Acquisition

Cold starts 24 s




Aided starts 2 s




Reacquisition 2 s

Sensitivity

Tracking & Nav –167 dBm




Cold starts –148 dBm




Hot starts –157 dBm




Reacquisition –160 dBm

Anti-jamming

Active CW detection and removal Onboard band pass flter

Anti-spoofing

Advanced anti-spoofing algorithms

Interfaces

2x UART




1x USB




1x I2C




1x Antenna interface(MMCX)

Protocols

NMEA




UBX binary




RTCM version 3.x

Operating temperature

–40°C to +85°C

Dimensions

31.5x48x12mm

weight

21g
Documents
Product contents