CUAV Pixhawk V6X
598.00 $ – 678.00 $
Description
CUAV V6X Flight Controller Overview
CUAV Pixhawk V6X autopilot (the latest product by CUAV) is a UAV Flight Controller based on FMUv6 that is ideal for use by both experts and hobbyists in the drone field. The FMUv6X open-hardware standard includes high-performance and low-noise IMUs on board that helps improve stabilization.
CUAV Pixhawk V6X is designed to provide the ultimate performance, stability, and reliability in all aspects.
V6X features STM32H7 CPU, and a new built-in shock absorption design isolates IMUs and other sensitive sensors. Everything inside V6X comes with redundancy and precision — redundant IMUs, and double redundant barometers with an independent bus. When one IMU fails, the system seamlessly switches to another IMU sensor safely without interrupting the flight. Moreover, IMU heating further improves performance.  Integrated Ethernet feature for high-speed connections to companion computers — Raspberry Pi, BeagleBone, or other types of Mini PCs based on your requirements.
Using a Military-Grade Magnetometer RM3100 is helpful in better maneuvering in noisy environments with extreme electromagnetic field interference.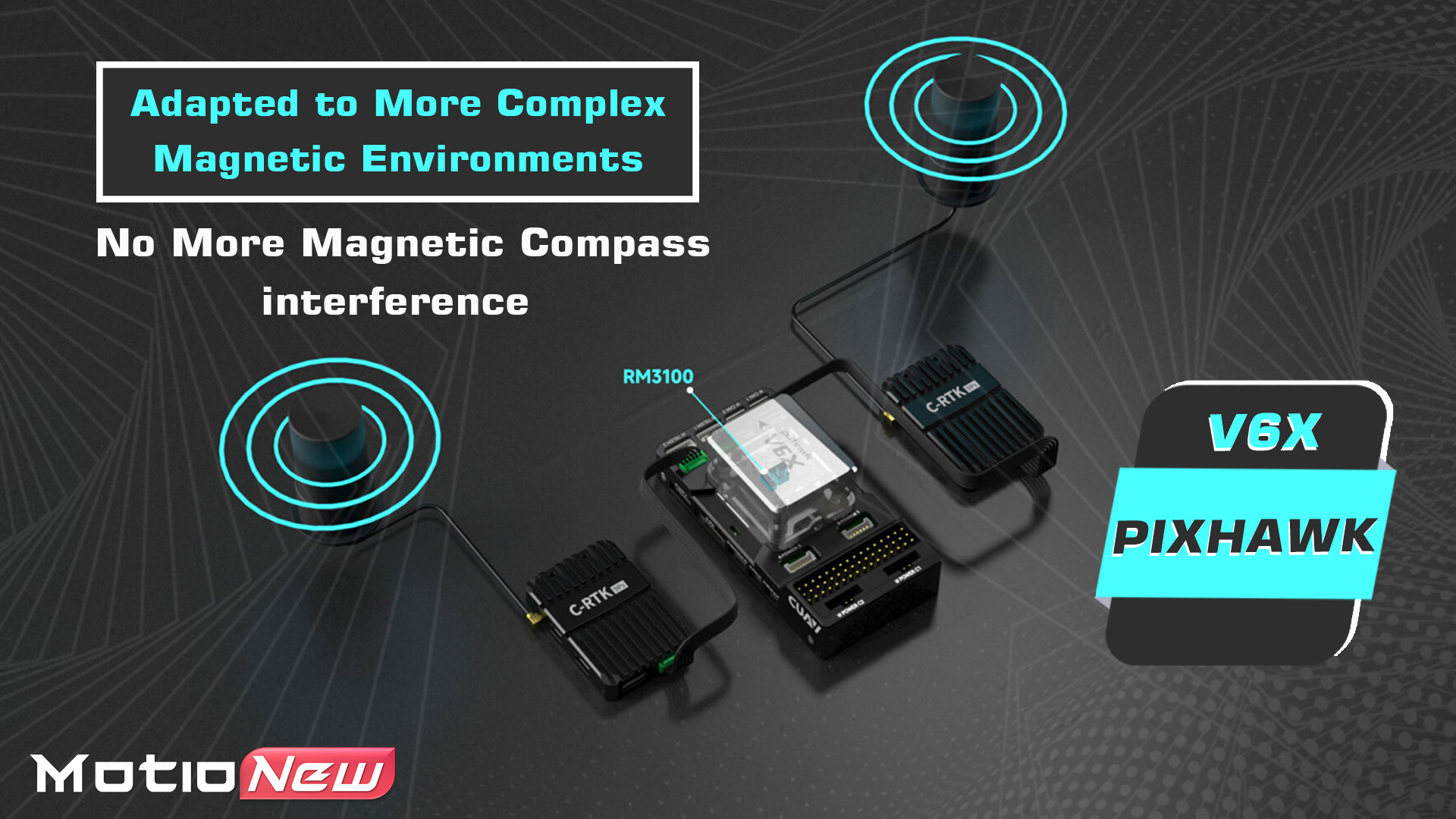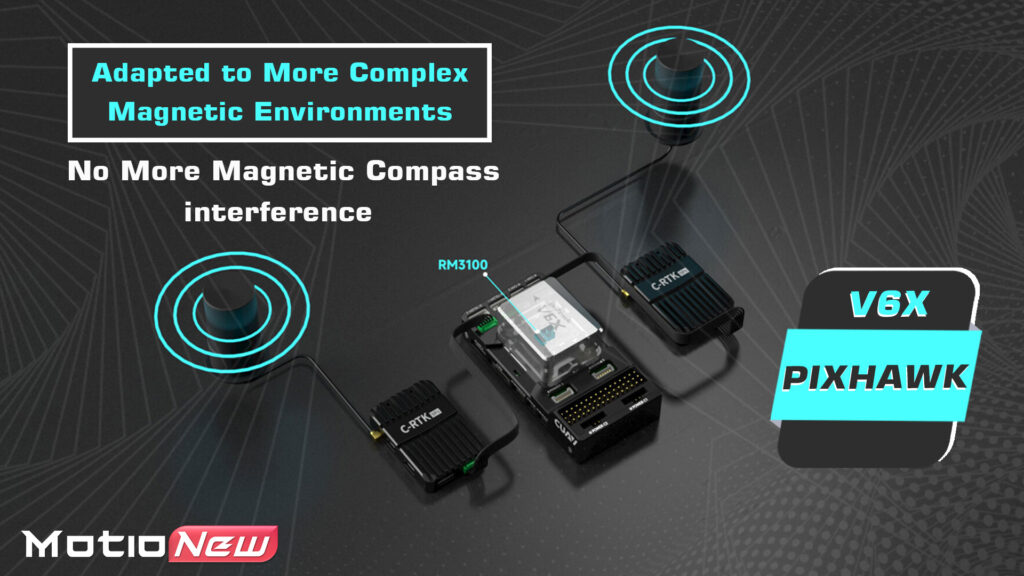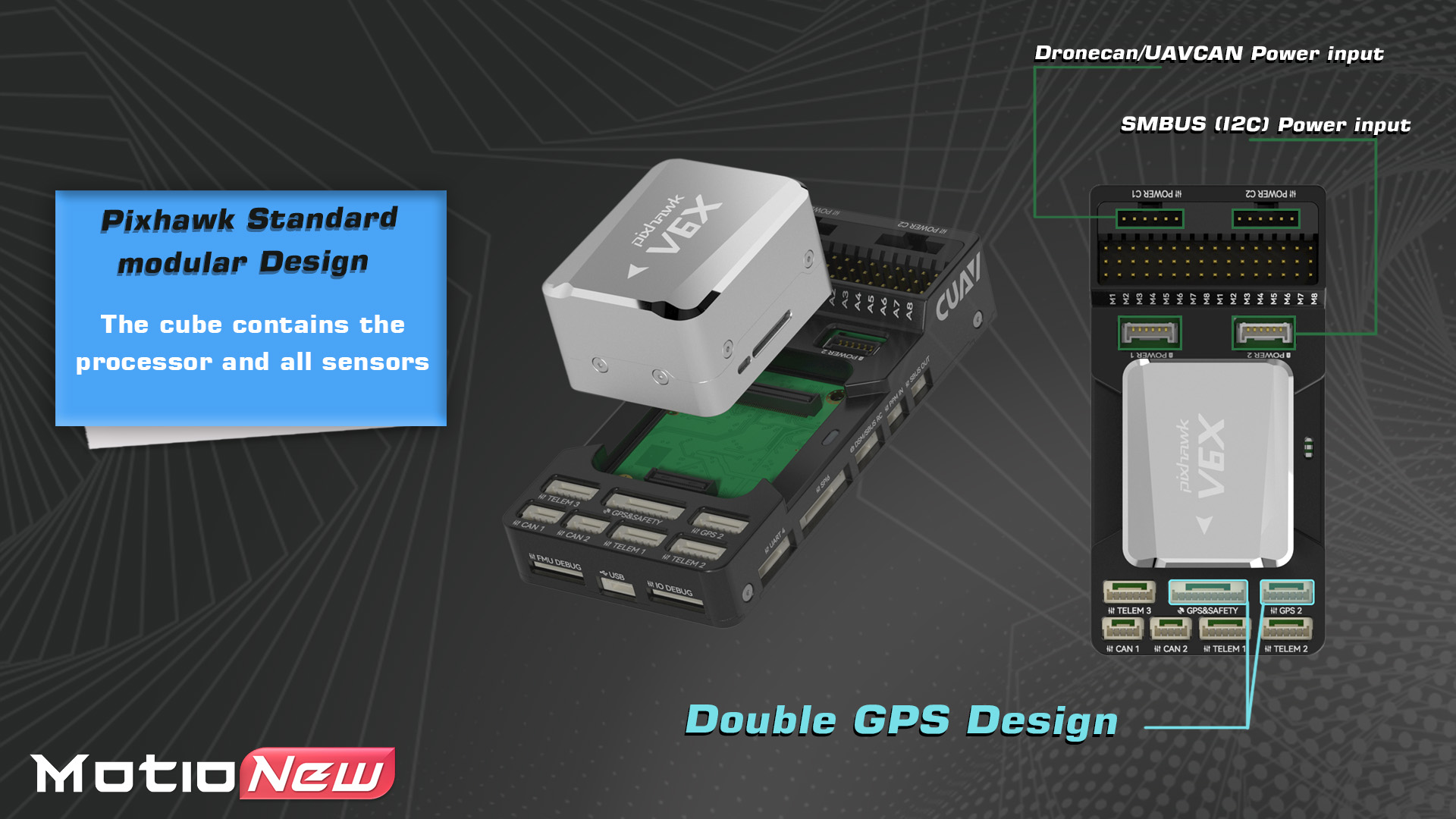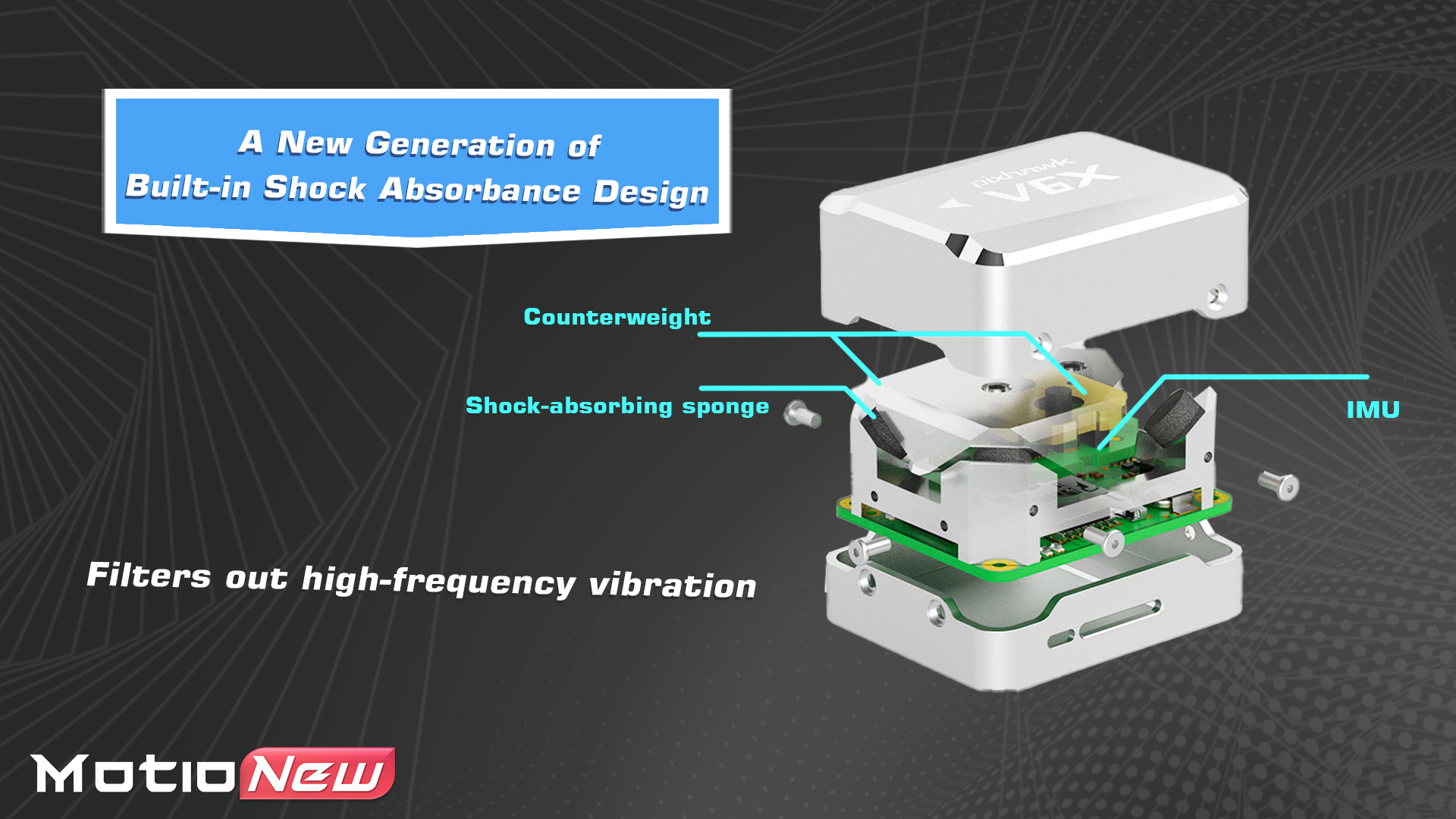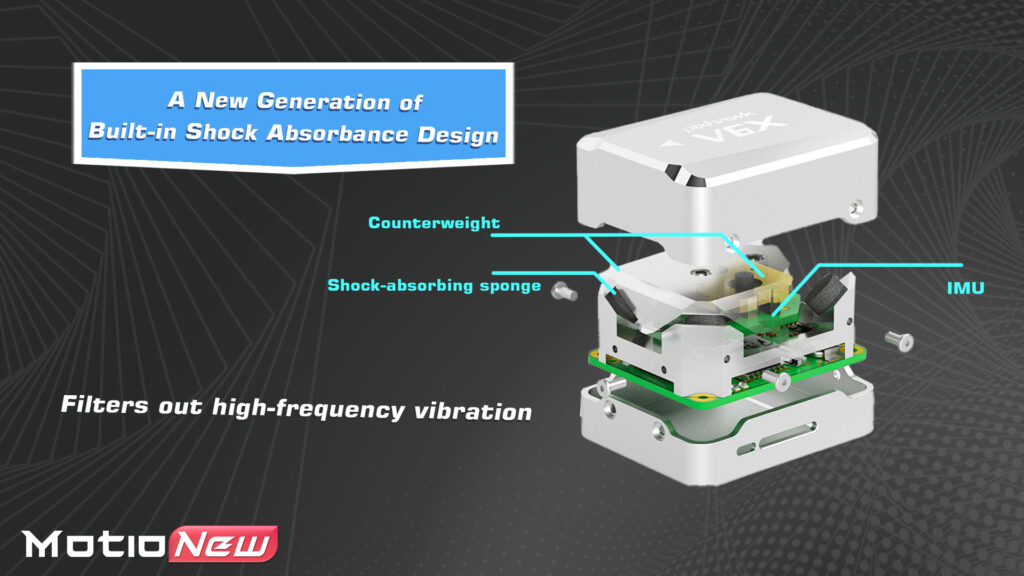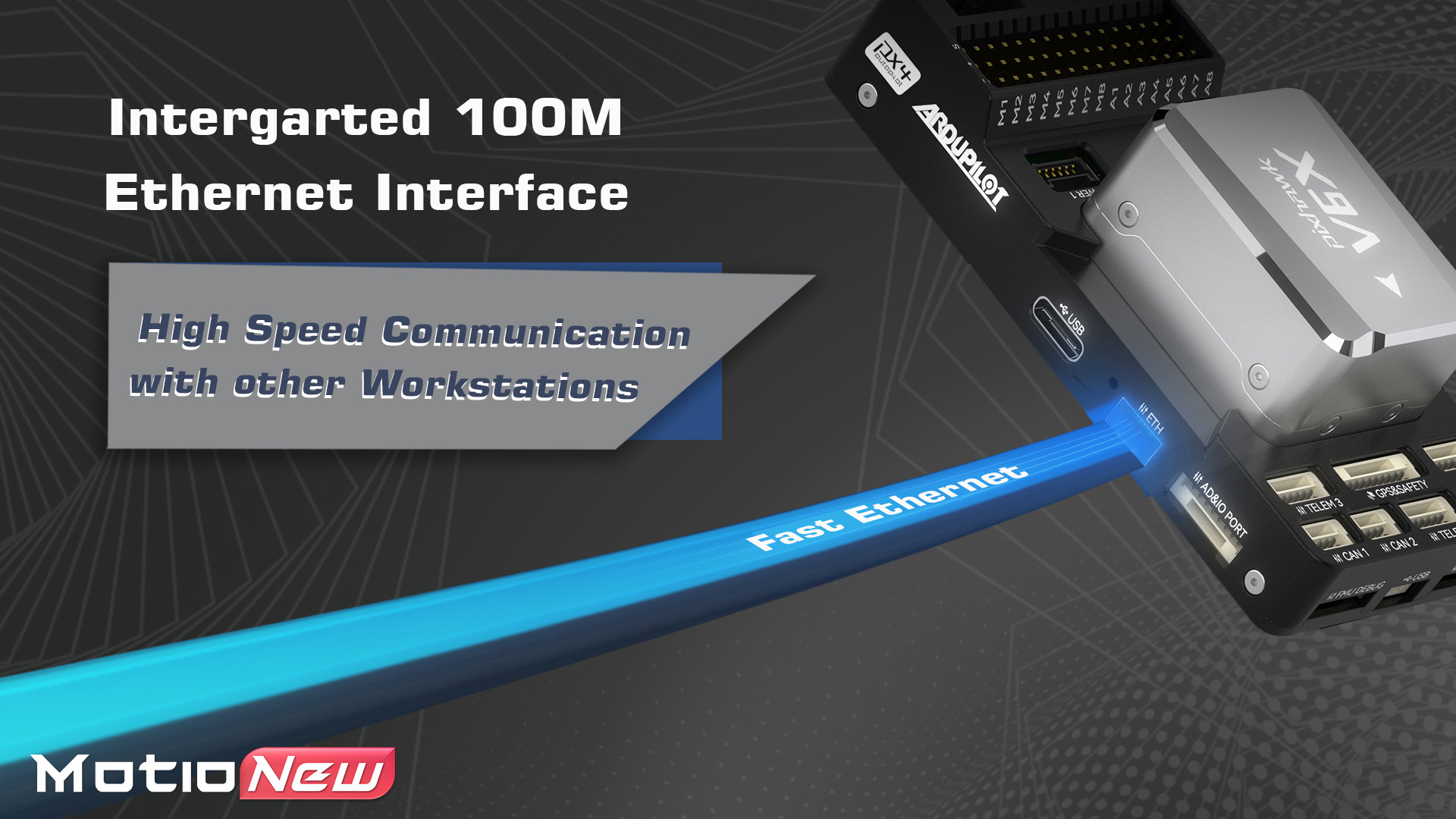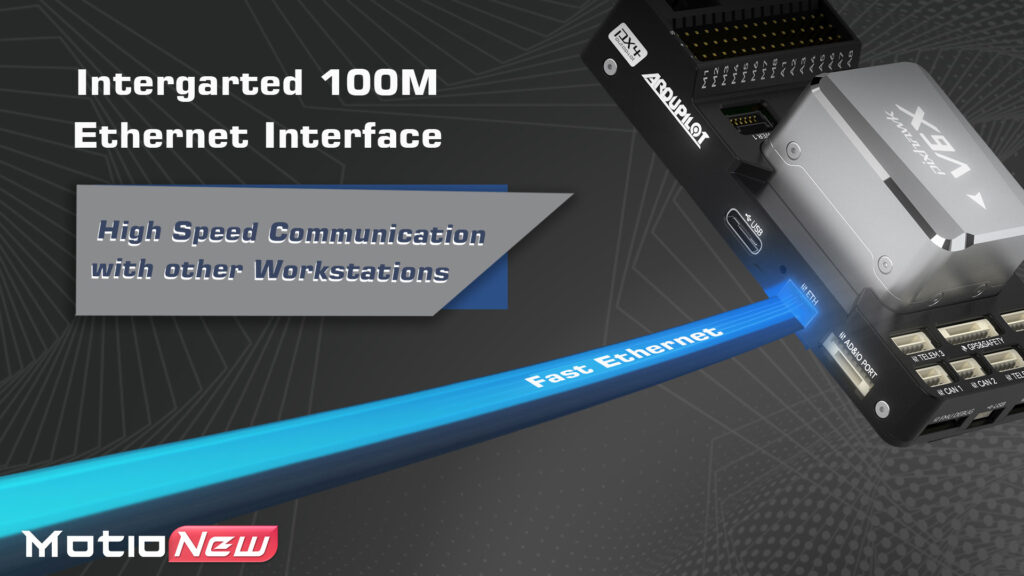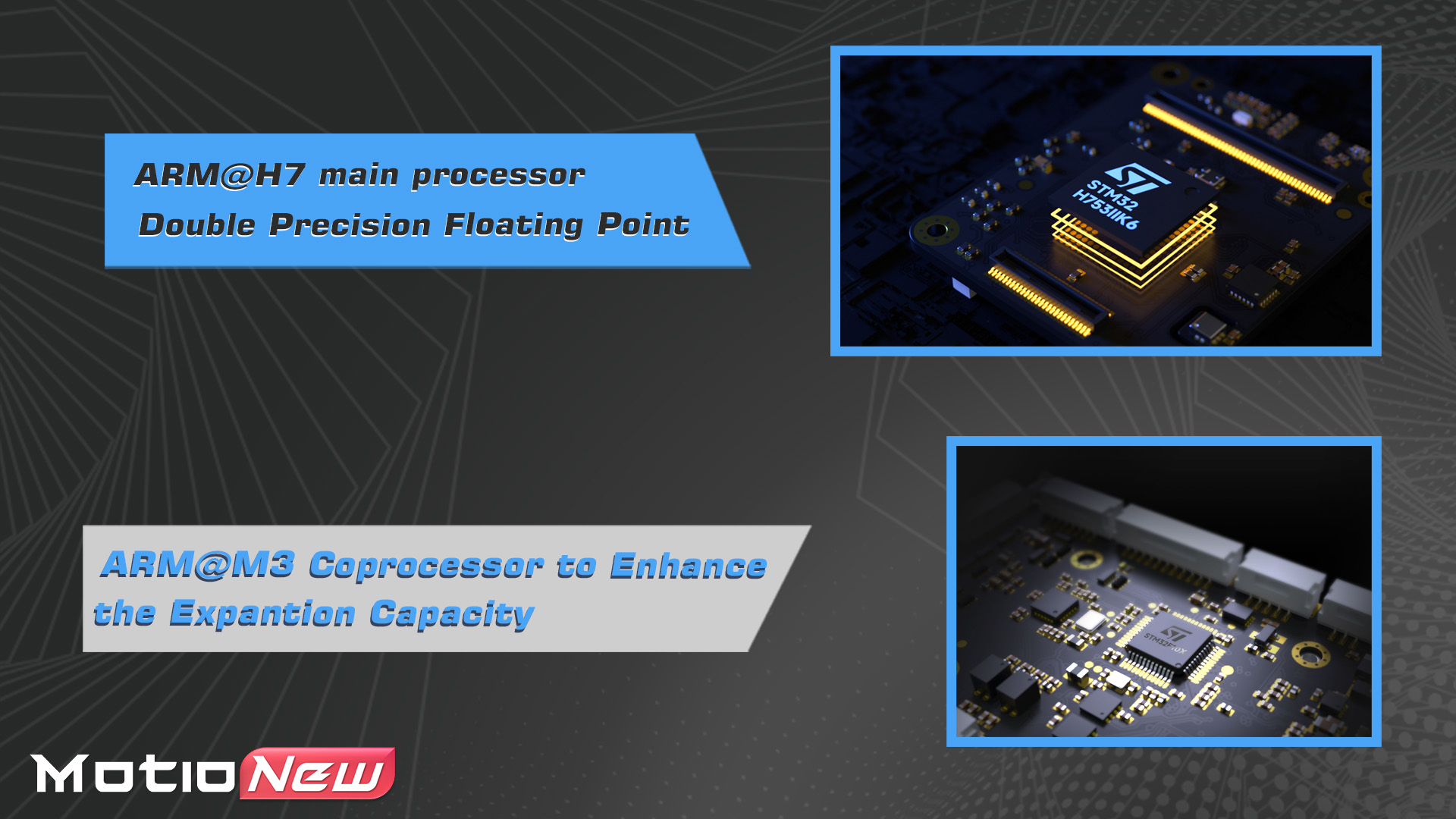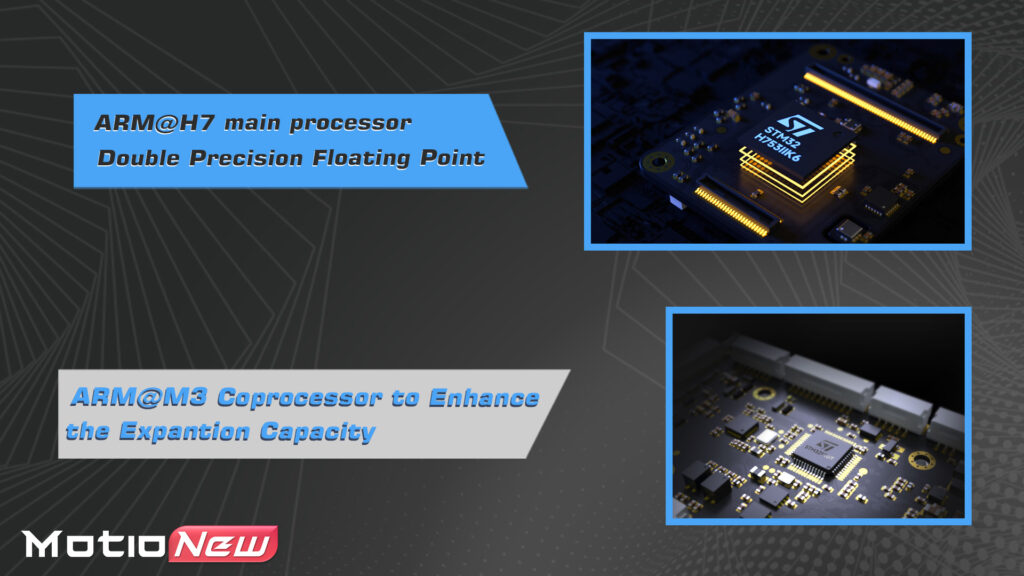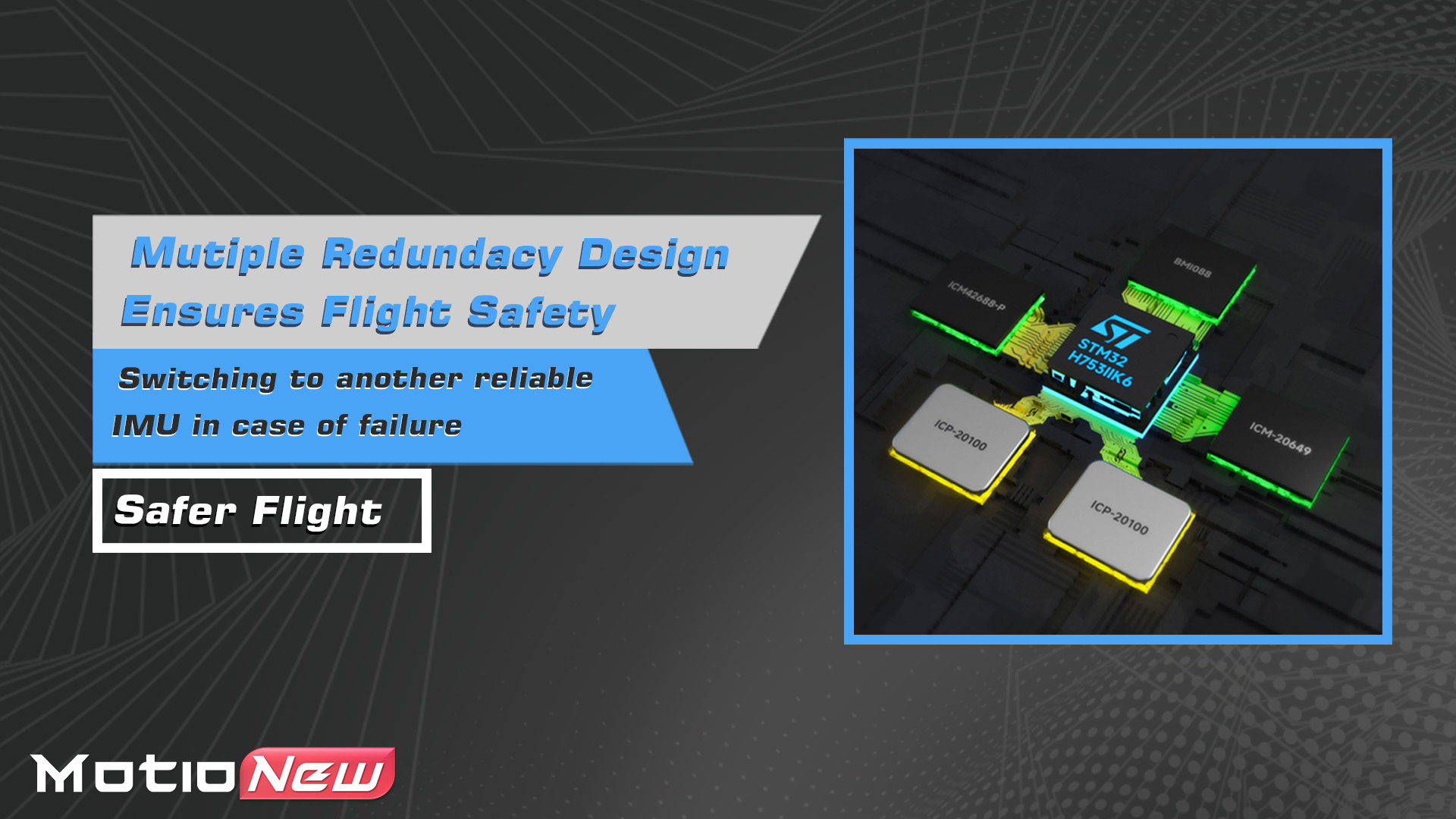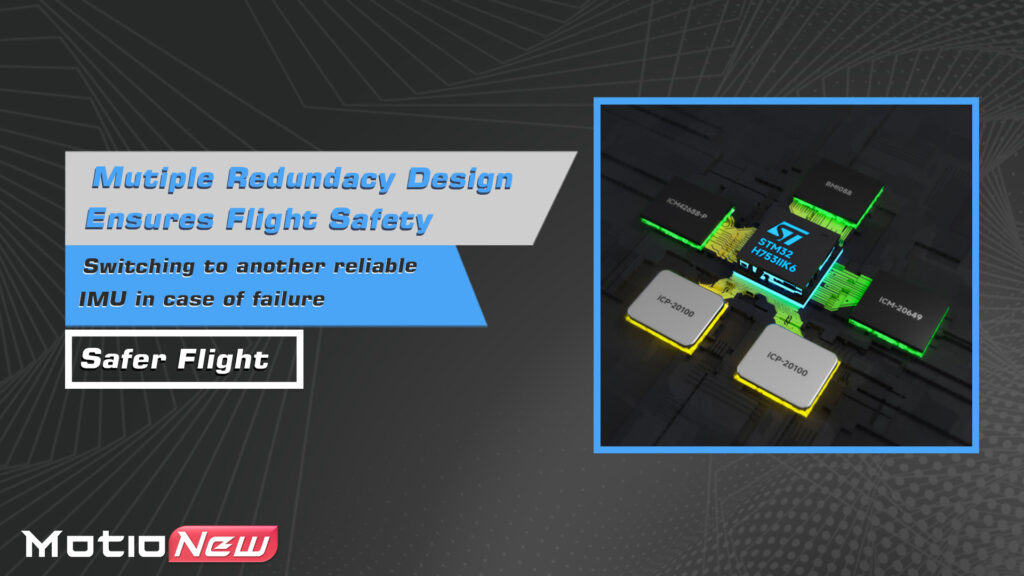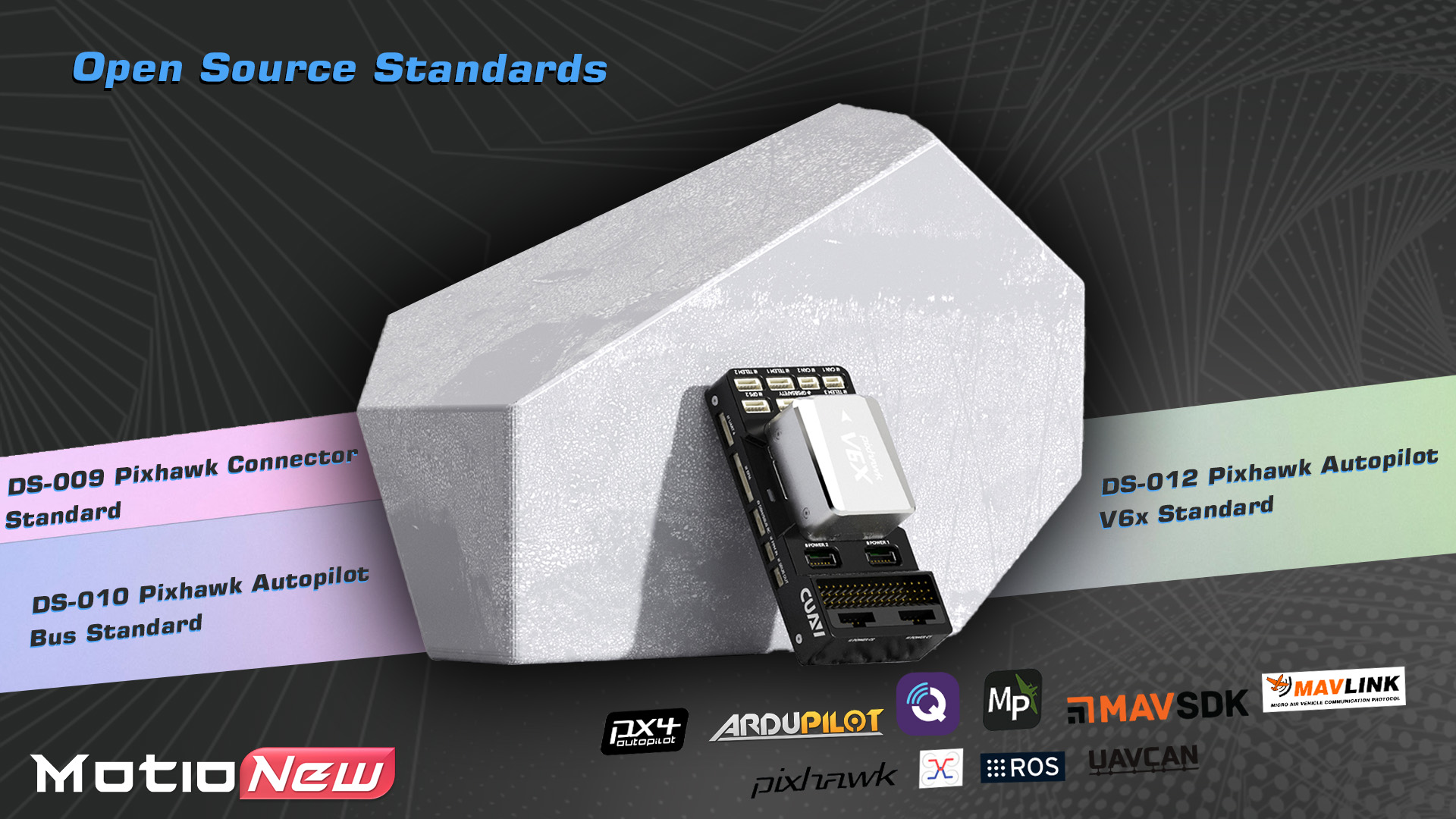 If you have any questions regarding our products, use the Motionew Contact us page to consult our engineering team.
Additional information
| | |
| --- | --- |
| Weight | N/A |
| Dimensions | N/A |
Specifications
Specifications

Main FMU Processor

STM32H753IIK6

STM32F103

Accelerometer/Gyroscope

Bosh BMI088 IMU (accel, gyro)

Accelerometer/Gyroscope

InvenSense ICM-20649 IMU (accel, gyro)

Accelerometer/Gyroscope

InvenSense ICM-42688-P IMU (accel, gyro)

Magnetometer

RM3100

Barometer

Dual ICP-20100 barometers
Other Characteristics

Weight

Flight Controller and Module

99g

Core module

43g

Baseboard

56g

Operating temperature

-20 ~ 85°c

Dimensions

Flight Controller and Module

90.13×29.24×44.95mm

Core module

31.65×22.1×38.65mm

Baseboard

90.13×29.24×17.48mm
Power System

Power

4.75~5.45V

Servo Rail Input

0~9.9V
Interfaces

PWM outputs

16x

TELEM Ports

3x with full flow control

2x GPS ports

1x full GPS plus Safety Switch Port(GPS1)




1x basic GPS port(with I2C,GPS2)

2x USB Ports

1x TYPE-C




1x JST GH1.25

Ethernet port

Transformerless Applications




100Mbps

1x SPI bus

2x chip select lines




2x data-ready lines




1x SPI SYNC line




1x SPI reset line

2x CAN Buses for CAN peripheral

CAN Bus has individual silent controls or ESC RX-MUX control

4x power input ports

2x DroneCAN/UAVCAN power inputs




2x SMBUS/I2C power inputs

1x AD & IO port

2x additional analog inputs (3.3 and 6.6v)




1x PWM/Capture input

2x Dedicated debug

FMU debug




IO debug

1 Dedicated R/C input for Spektrum / DSM and S.Bus with analog / PWM RSSI input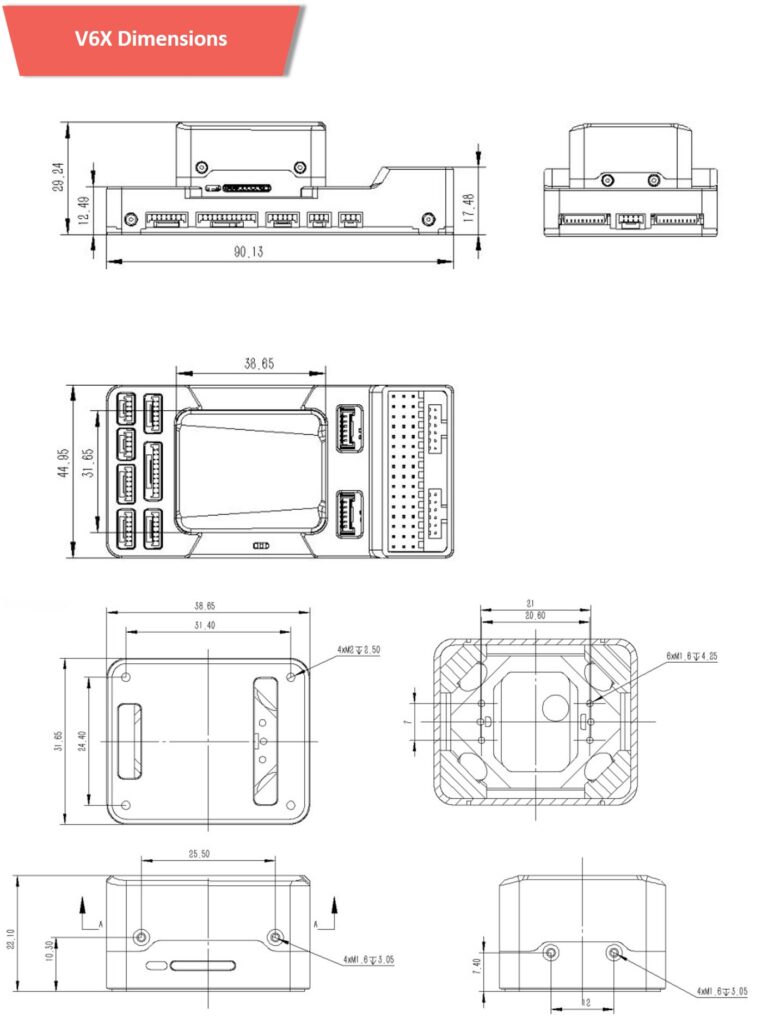 Product contents
Documents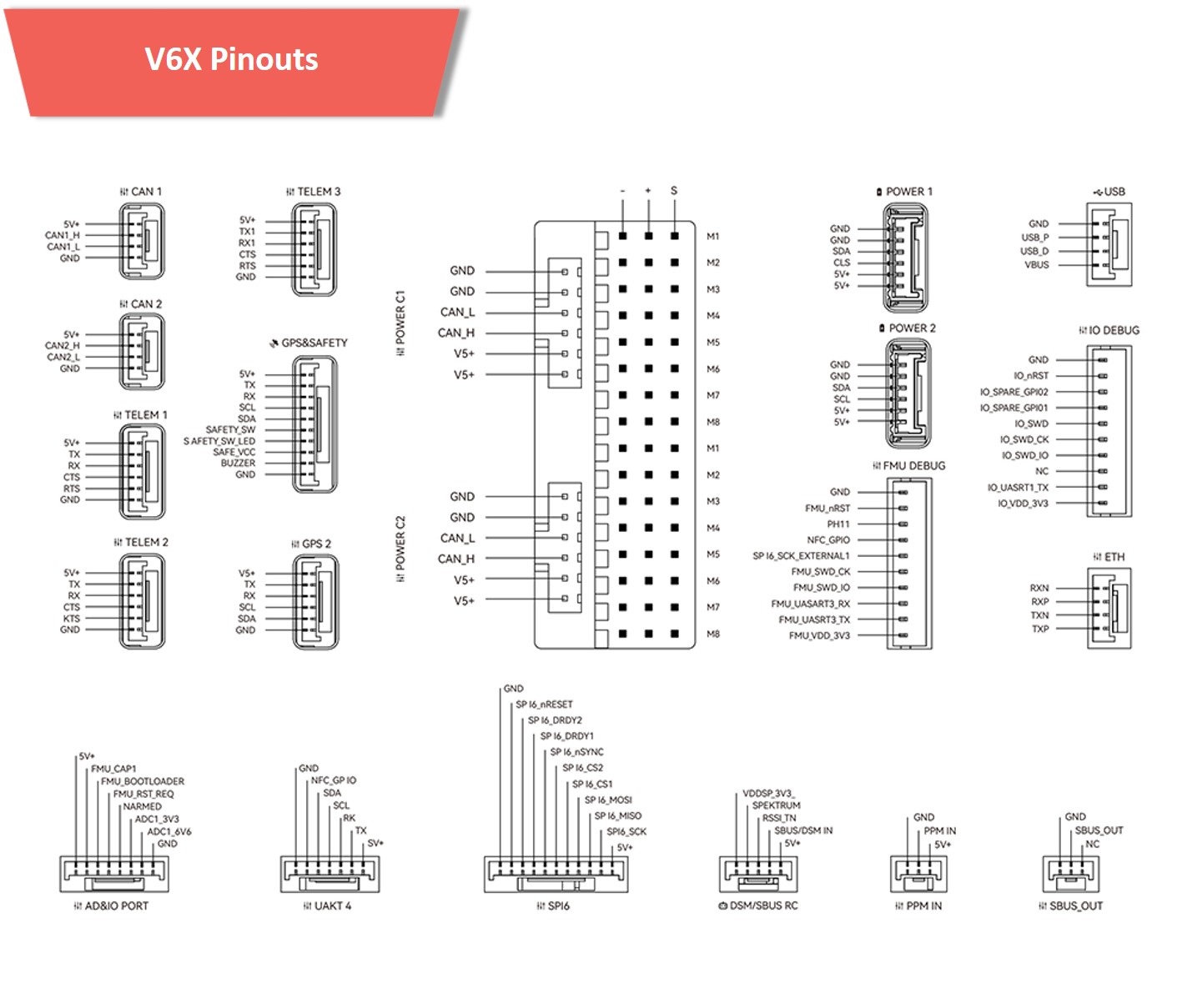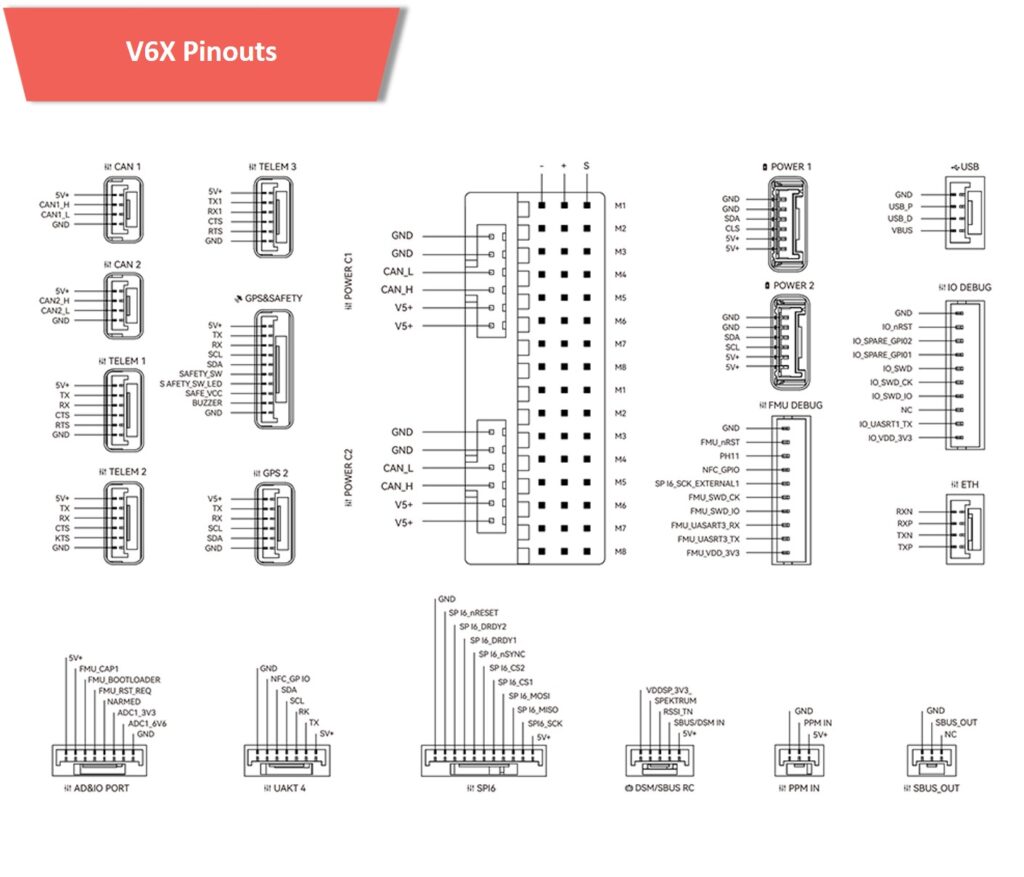 Please contact us for more information.