CUAV P900 Radio Telemetry Module 900MHz
384.25 $
Out of stock
Description
Overview of CUAV P900 Radio Telemetry
CUAV P900 Radio Telemetry Module is a 900MHz, 1W, 60Km line-of-sight drone data link communication module based on Microhard Chip Long Range for Pixhawk, APM, and PaparazziUAV. It features high power, high speed, and high receiver sensitivity, making it ideal for use in drone communications systems. Consult Motionew Online Shop to see the full range of our products.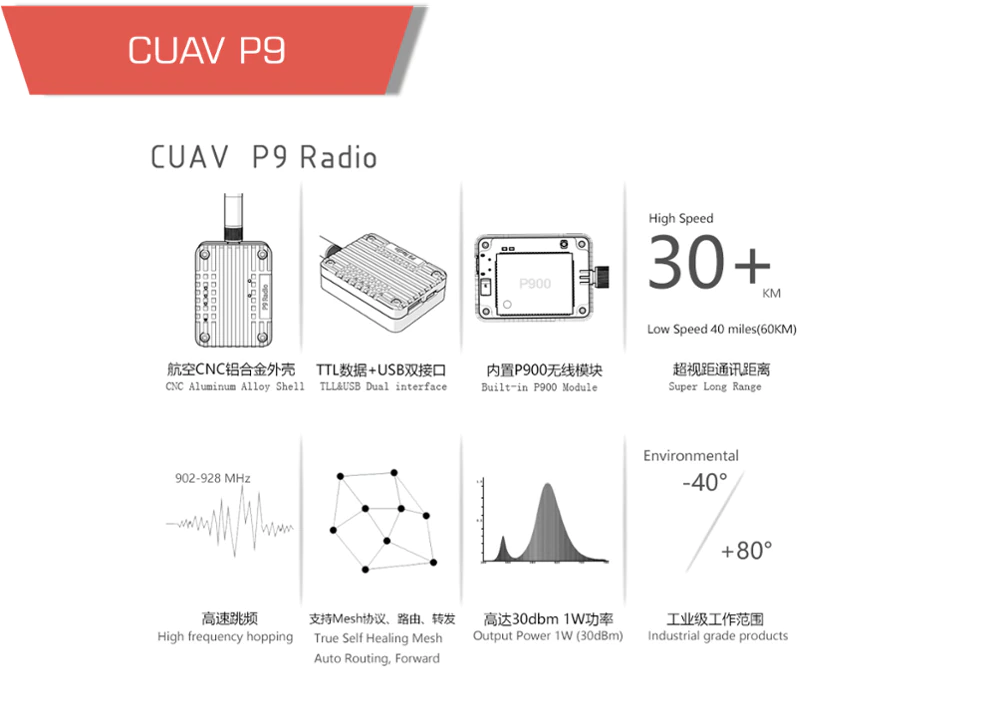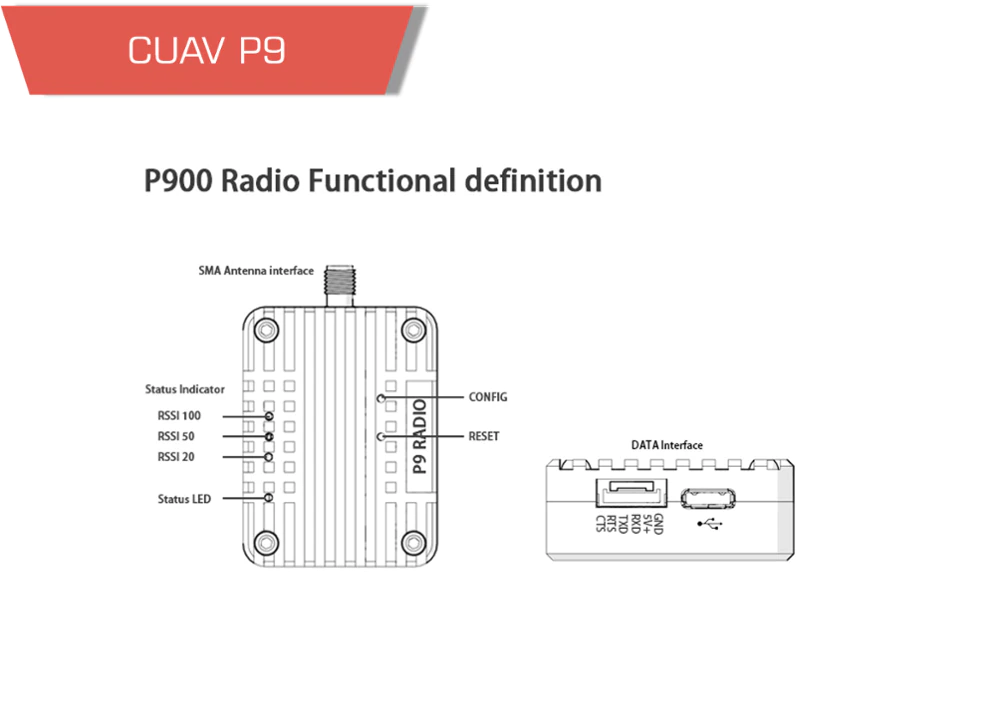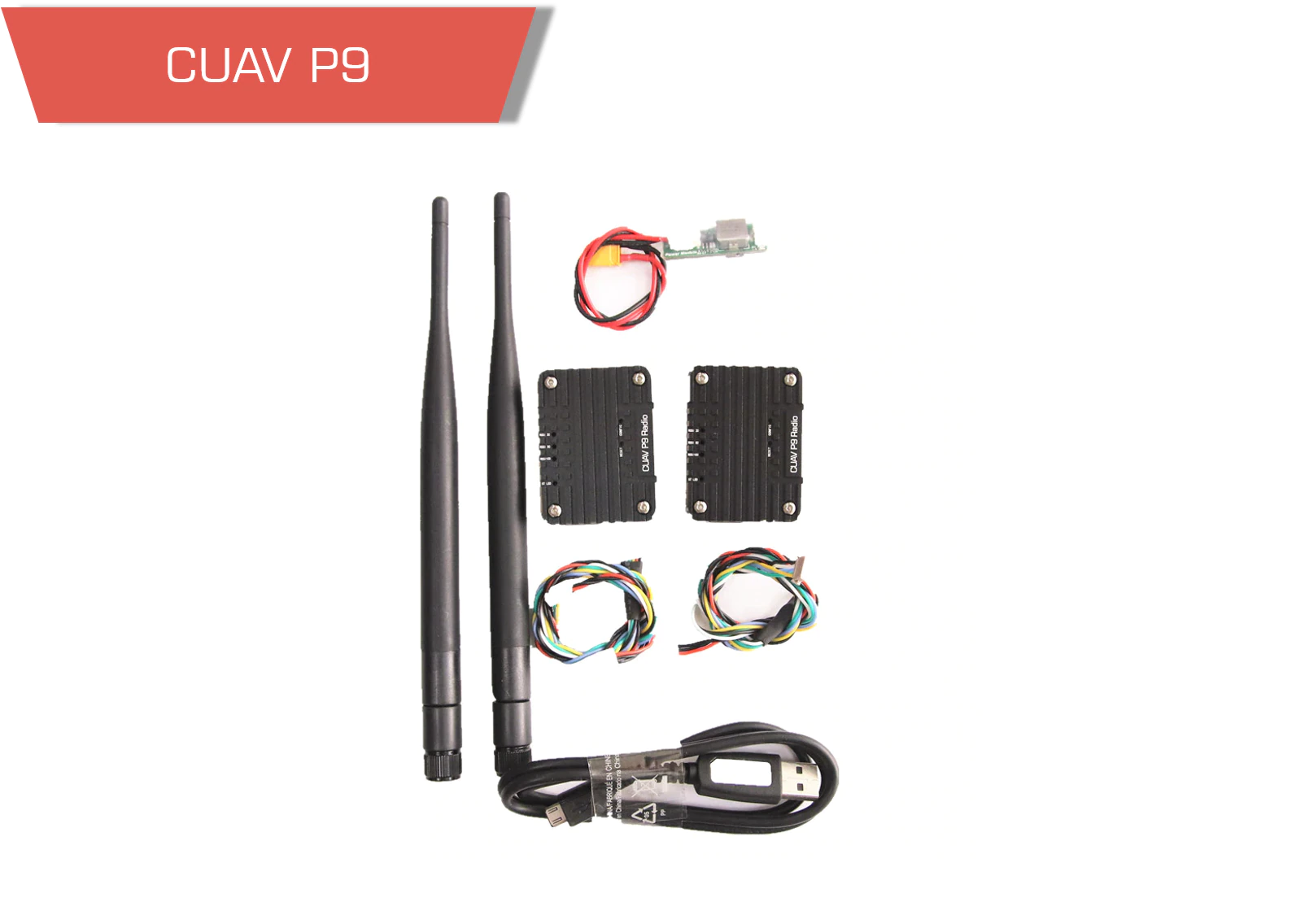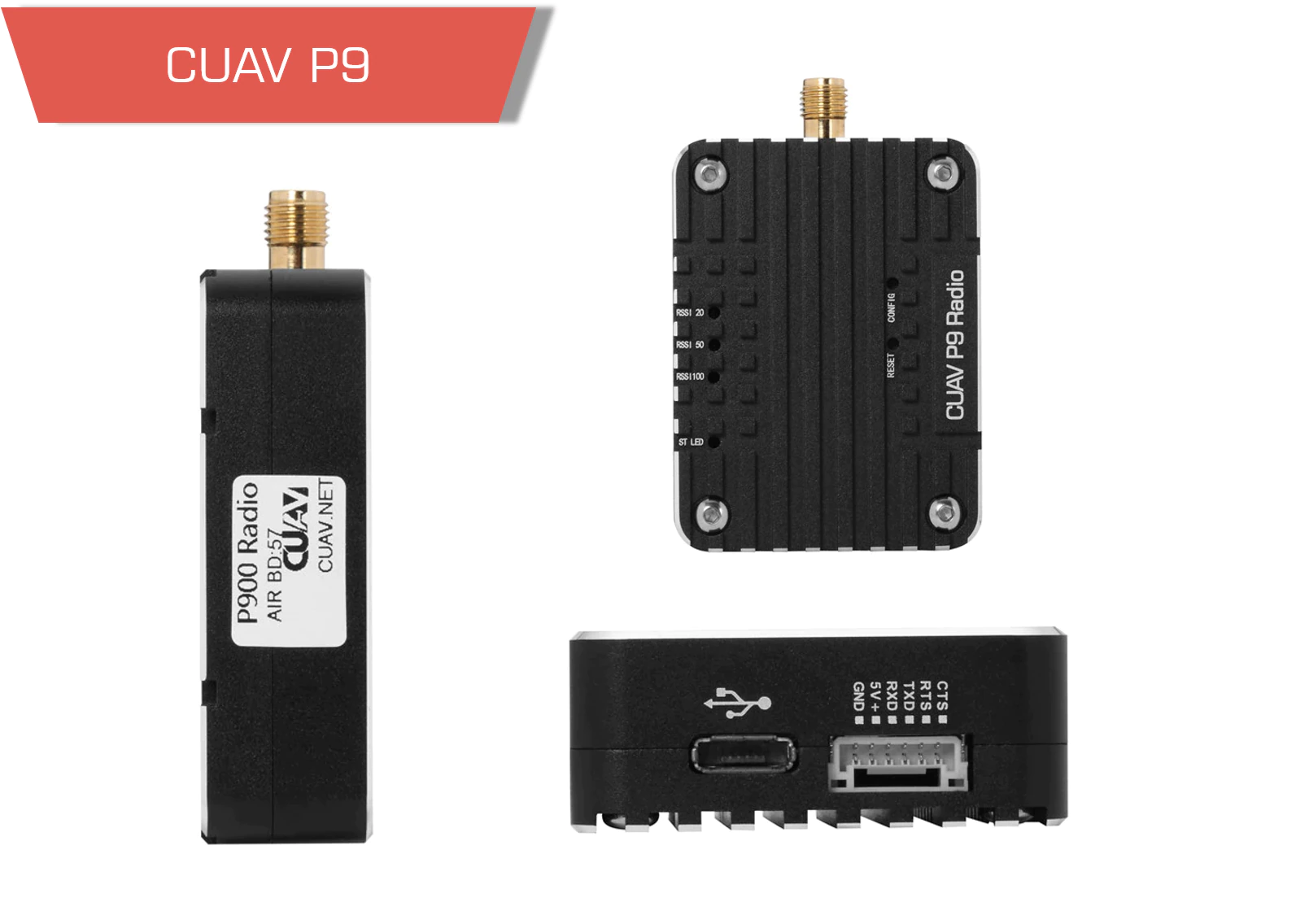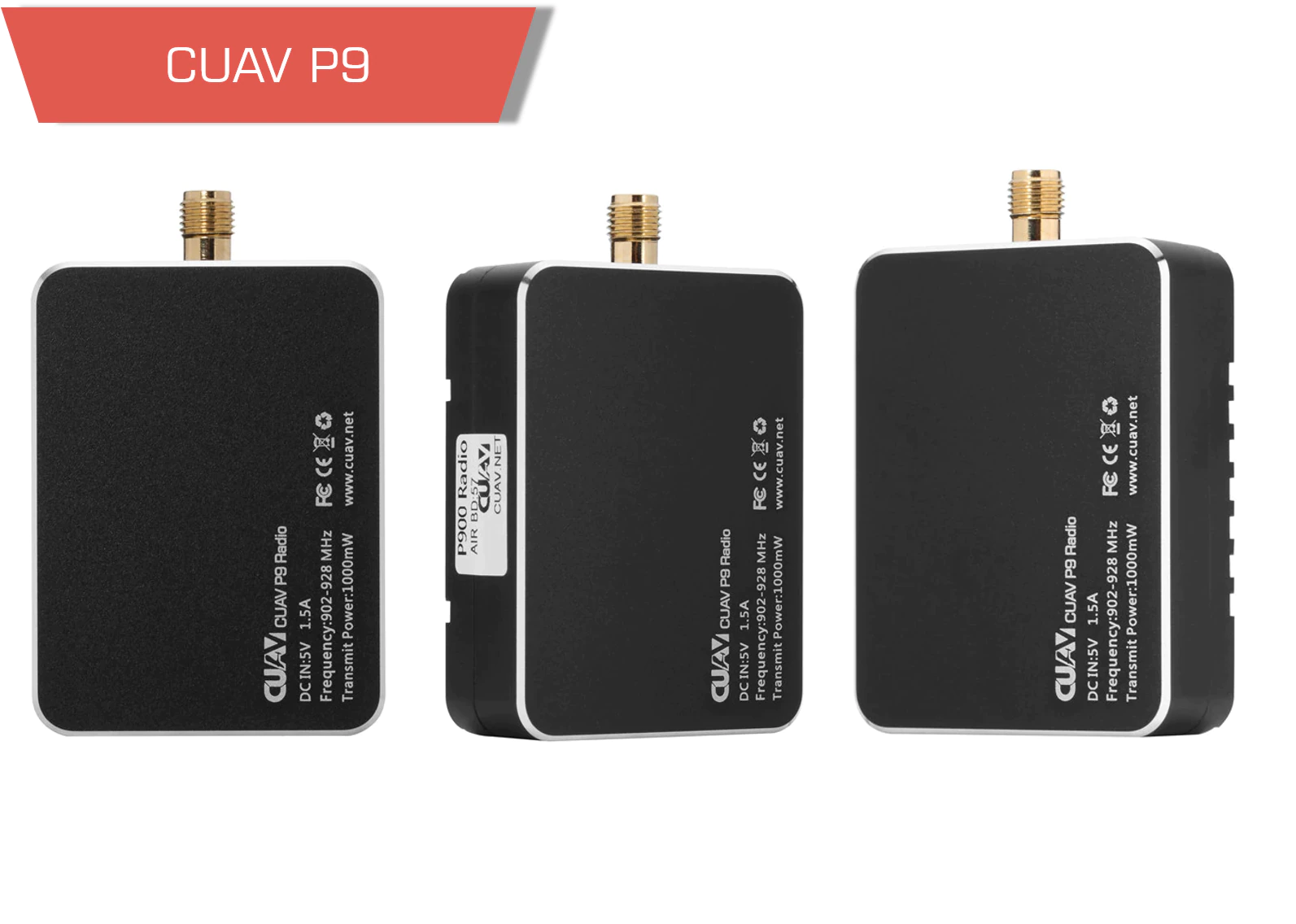 The P900 Radio is an incredibly long unit of data telemetry used in numerous applications. This device uses the frequency band of 902-928MHz for communication purposes. It supports a transmission distance of 60km and a link rate of 276kbps. P9 Radio has a wide voltage input range of 3-12s. In addition to supporting point-to-multiple and relay communication, it also meets the communication requirements in a wide range of applications. A Dual End Switchover P9 is equipped with TTL and USB ports, making it possible to switch between the air terminal and the ground terminal at any time. In the event that there is damage, the module can be paired with another module in order to reduce the cost of using it .
If you have any questions regarding our products, use the Motionew Contact us page to consult our engineering team.
Specifications
| | |
| --- | --- |
| Working frequency | 902-928 MHz |
| Transmission technology | frequency hopping |
| Forwarding error detection | Hamming /BCH/Golay/Reed-Solomon |
| error detecting | Error Detection 32 bits of CRC, ARQ |
| encrypt | Optional (see –AES option) |
| range | 40 mile ( s ) (60 km) |
| sensitivity | -110 dBm @ 115.2 kbps |
| | -108 dBm @ 172.8 kbps |
| | -107 dBm @ 230.4 kbps |
| output power | 100mW – 1W (20-30dBm) |
| serial interface | 3.3V CMOS TTL |
| Baud rate | 57600(Changeable) |
| Airspeed | 115 – 276 kbps |
| operator schema | Mesh, Auto Routing, Store and Forward,Self Healing, Packet Routing Modes |
| Blocking | ± 1 MHz > 55 dBc |
| | ± 2.5 MHz > 60 dBc |
| | ± 5 MHz > 65 dBc |
| | > 930 MHz > 70 dBc |
| | < 890 MHz > 70 dBc |
| Remote Diagnostics | Battery Voltage, Temperature, RSSI,Packet Statistics |
| Service voltage | 5.0V + -0.25V |
| Interface current | Sleep < 1mA |
| | Idle 3.5mA |
| | Rx: 35mA to 80mA |
| | Tx : 800mA to 1200mA |
| | |
| --- | --- |
| Connectors | |
| Antenna interface | SMA |
| Interface | GH1.25-6P&USB |
| Environmental | -55℃ ~ +85℃ |
| Weight | 51.2MM*38.2MM*15.5MM |
| | |
| --- | --- |
| Order Option S | |
| -AES | 128-bit AES Encryption (requires permit for export outside of Canada and USA.) |
| -ENC | Enclosed Model |
Product contents
Product contents
Documents