T900 Mini Datalink, 900MHz 1W Digital Datalink Module
Description
T900 Mini, 900MHz 1W Digital Datalink Module
The T900 Mini Datalink series is a miniaturized digital radio of the T900 series. The T900 Mini mainly includes separate Air and Ground models. The only difference between the two is the interface. The air model is mainly used for the UAV end, while the ground model uses the Type C interface for the ground end. Both of the ground and air units have an SMA Female RF connector to connect the antenna.
The ground model has 2x USB C interfaces, named "USB" and "DC5V". The former has both data and power connections, while the latter can only provide power. On the Air model, an XT30 connector is provided to power the module using a 7-26v source of power, and a 4pin JST-GH connector for the data communication interface. The pins on the JST-GH connector are RX, TX, GND, and VCC, the VCC pin providing 5v@1A output power to use for other external accessories. 
Both of them have the characteristics of small size, good integration, and high sensitivity. T900 Mini works in the frequency band of 902~928MHz and has 1W transmission power. In a good environment, the maximum transmission distance can reach up to 60km.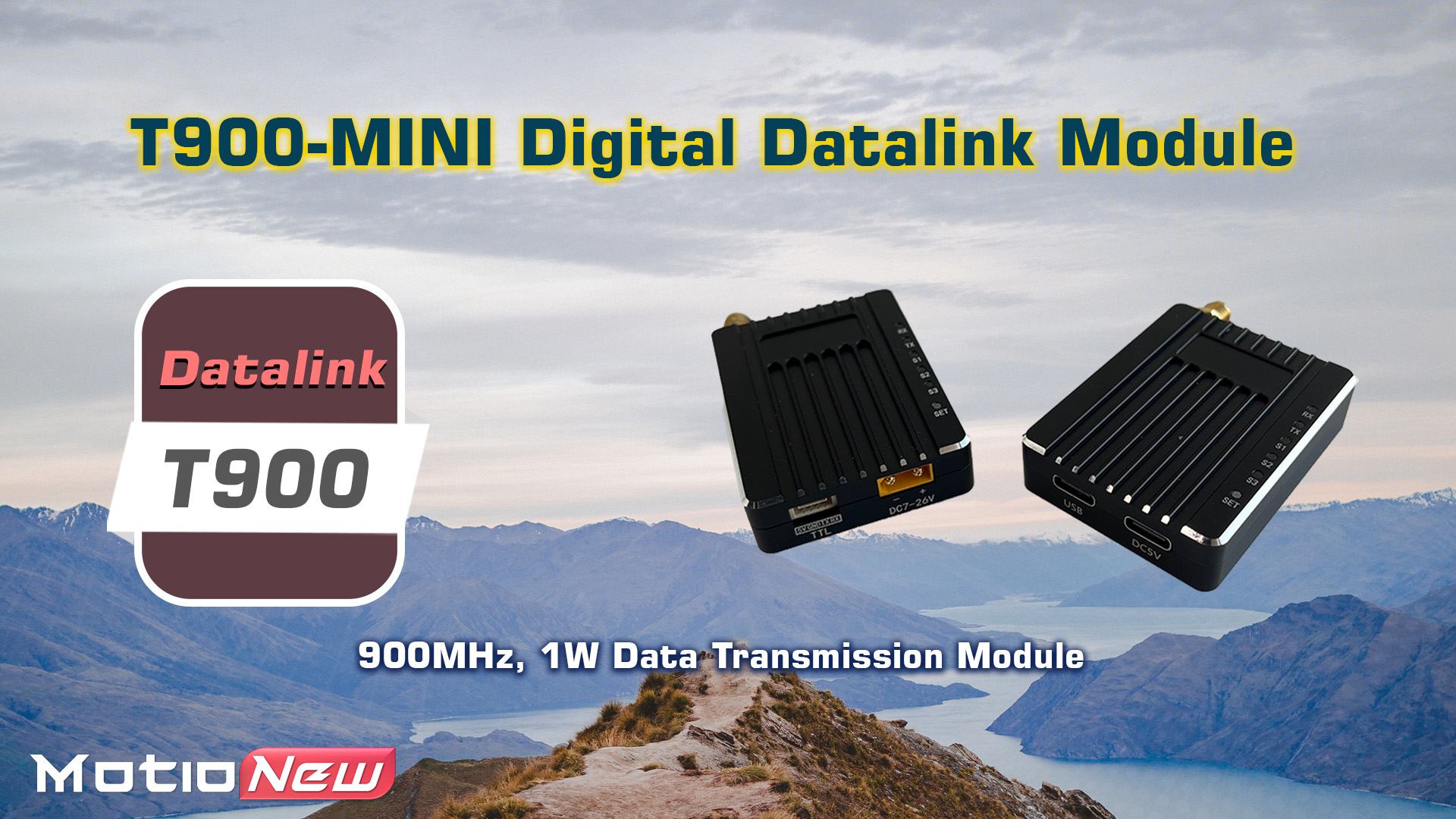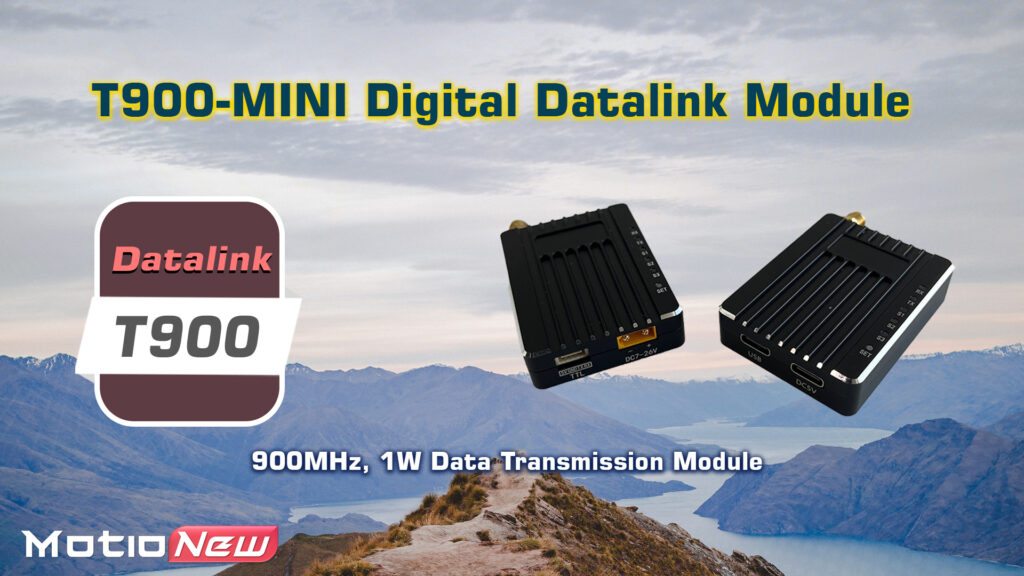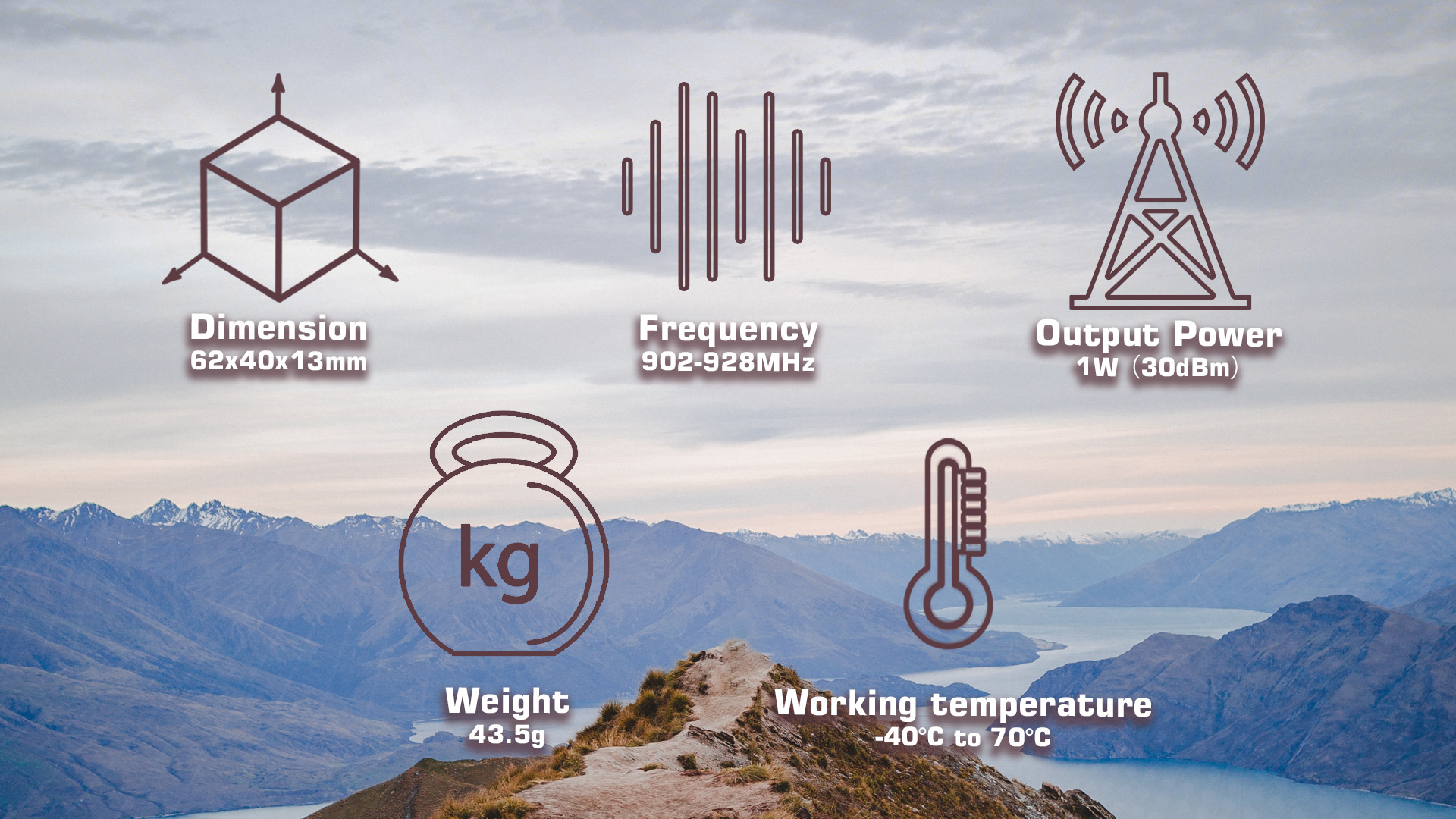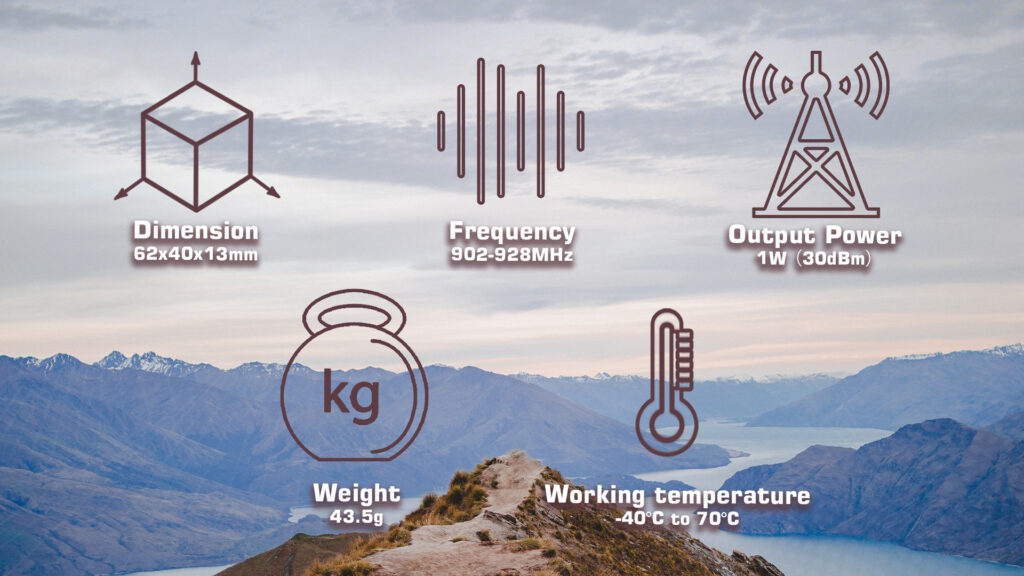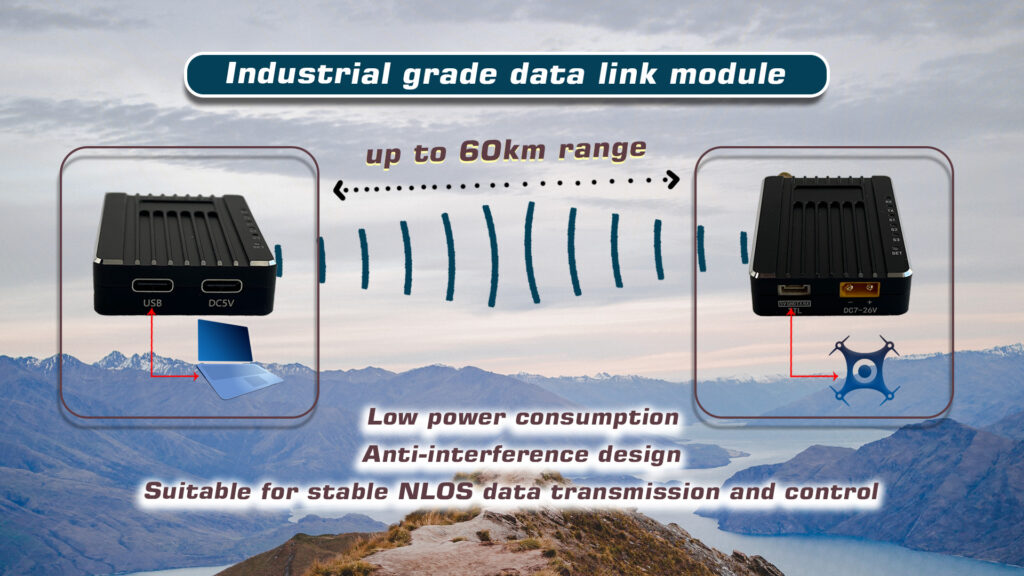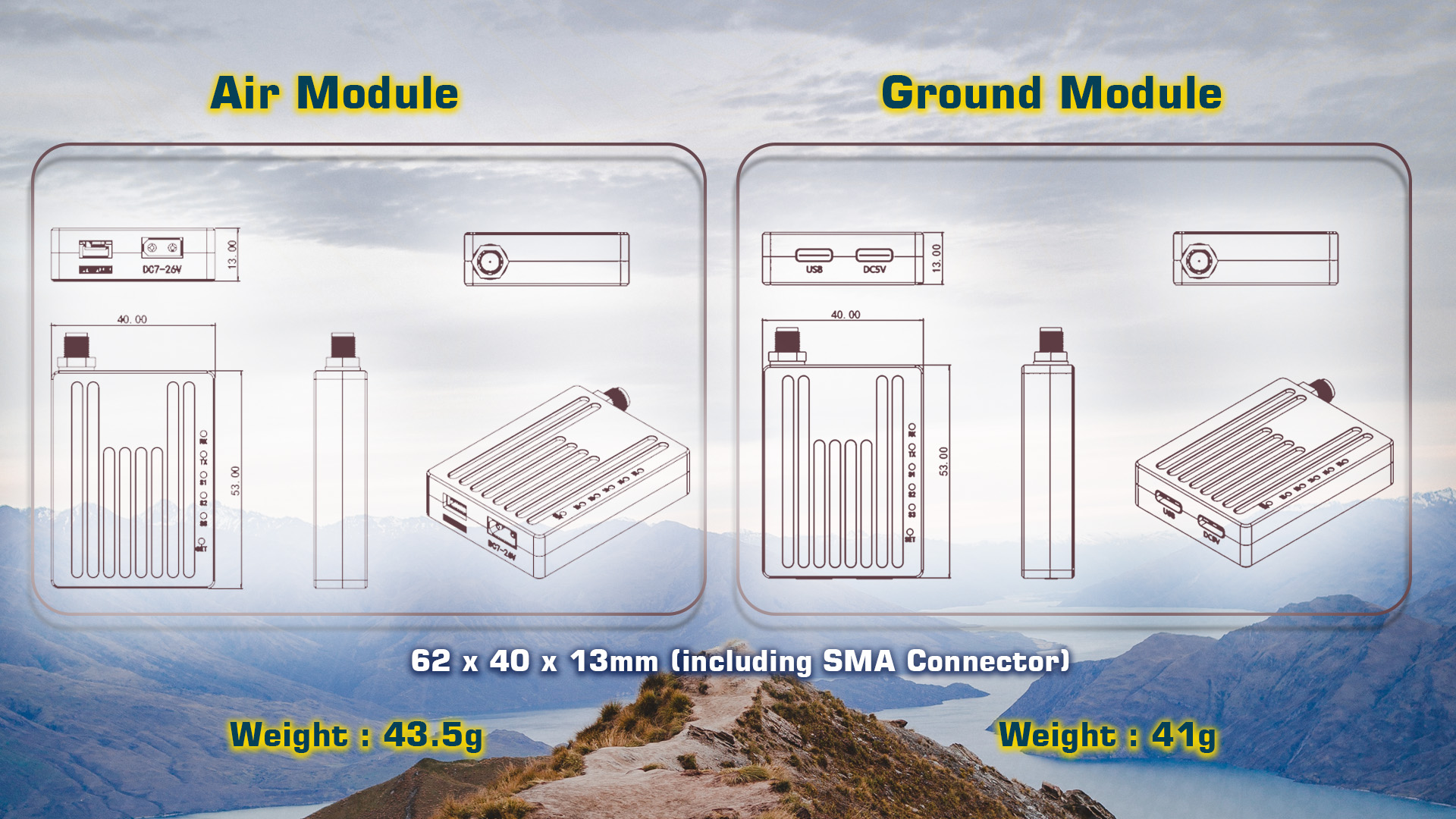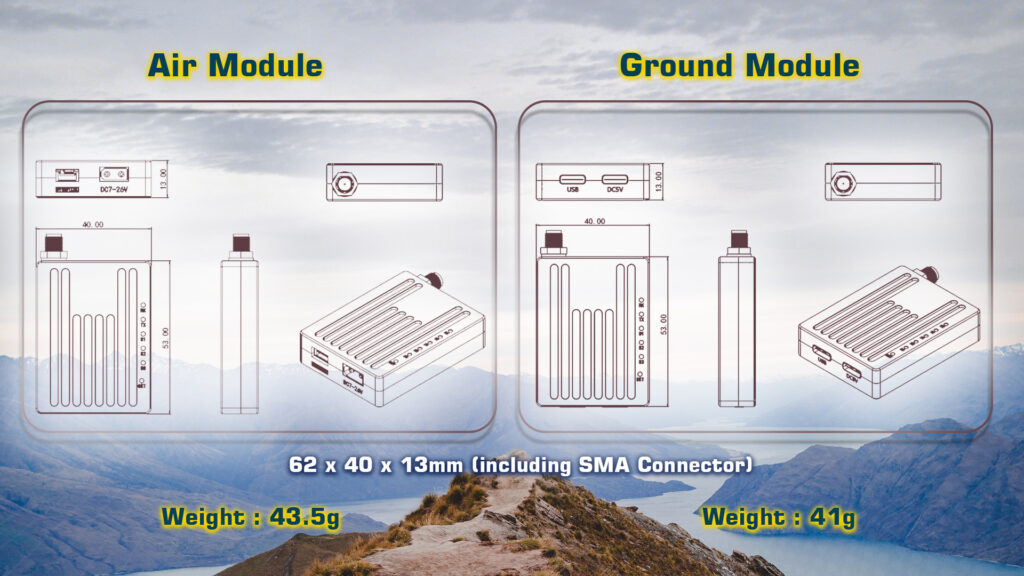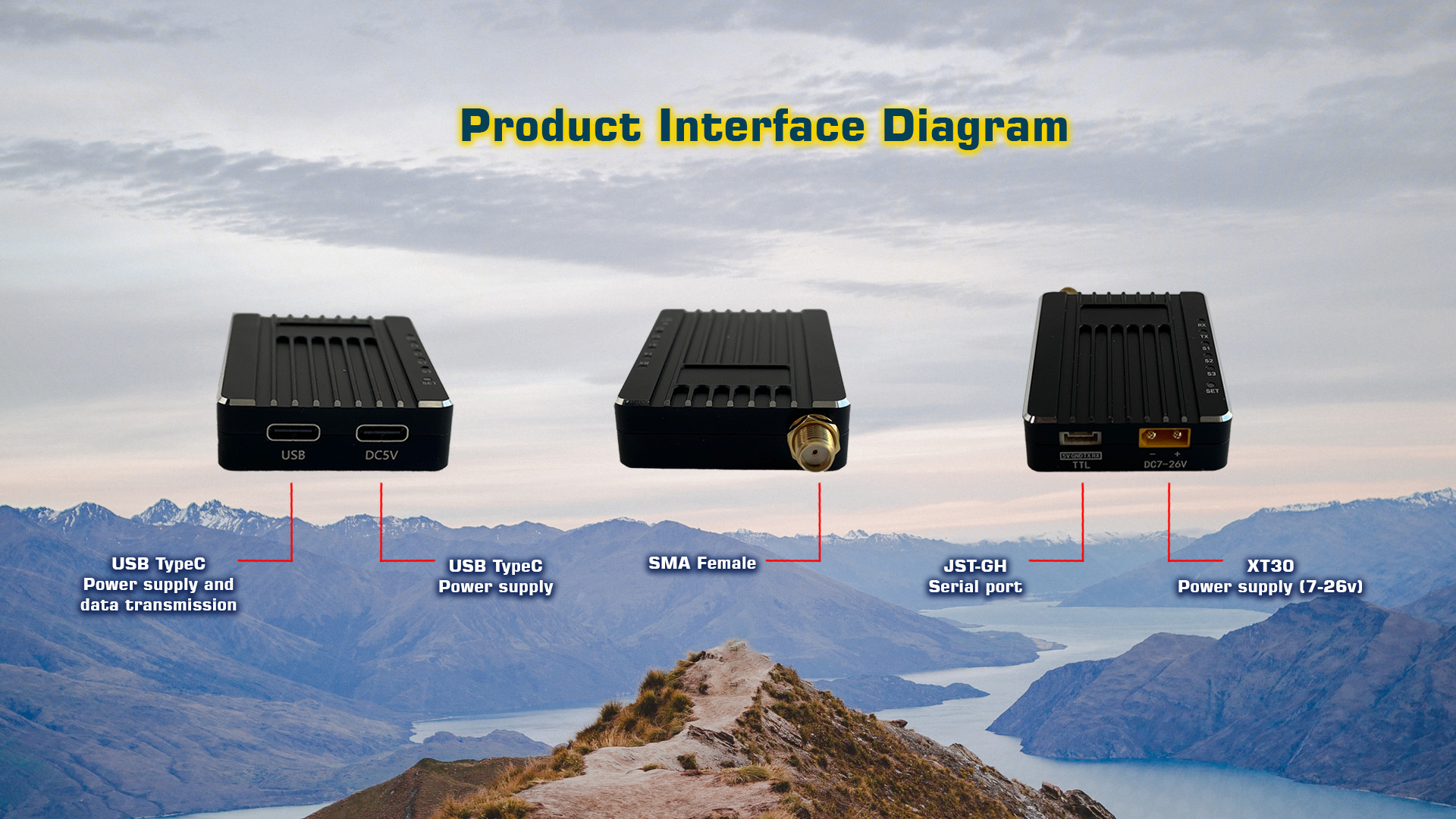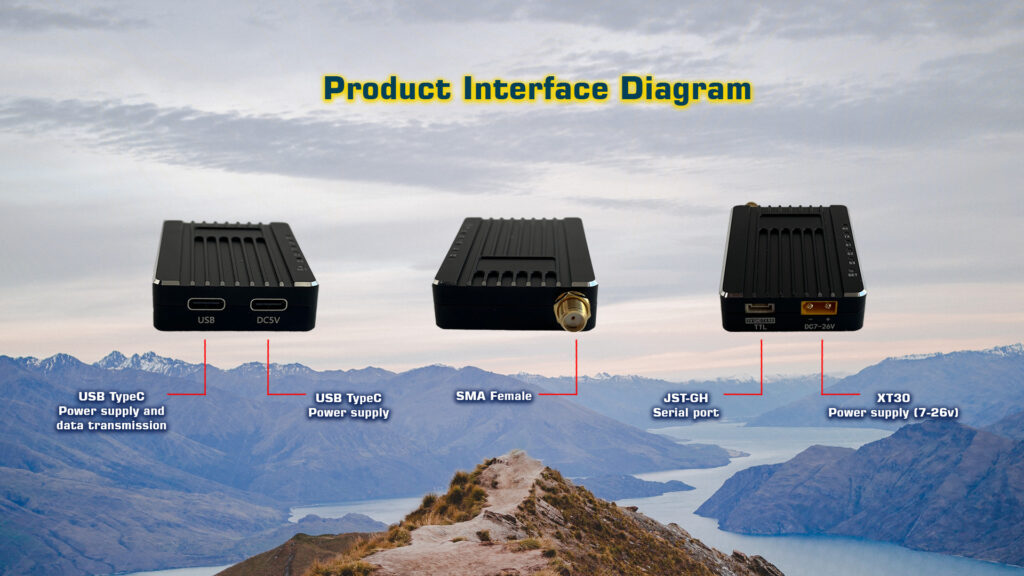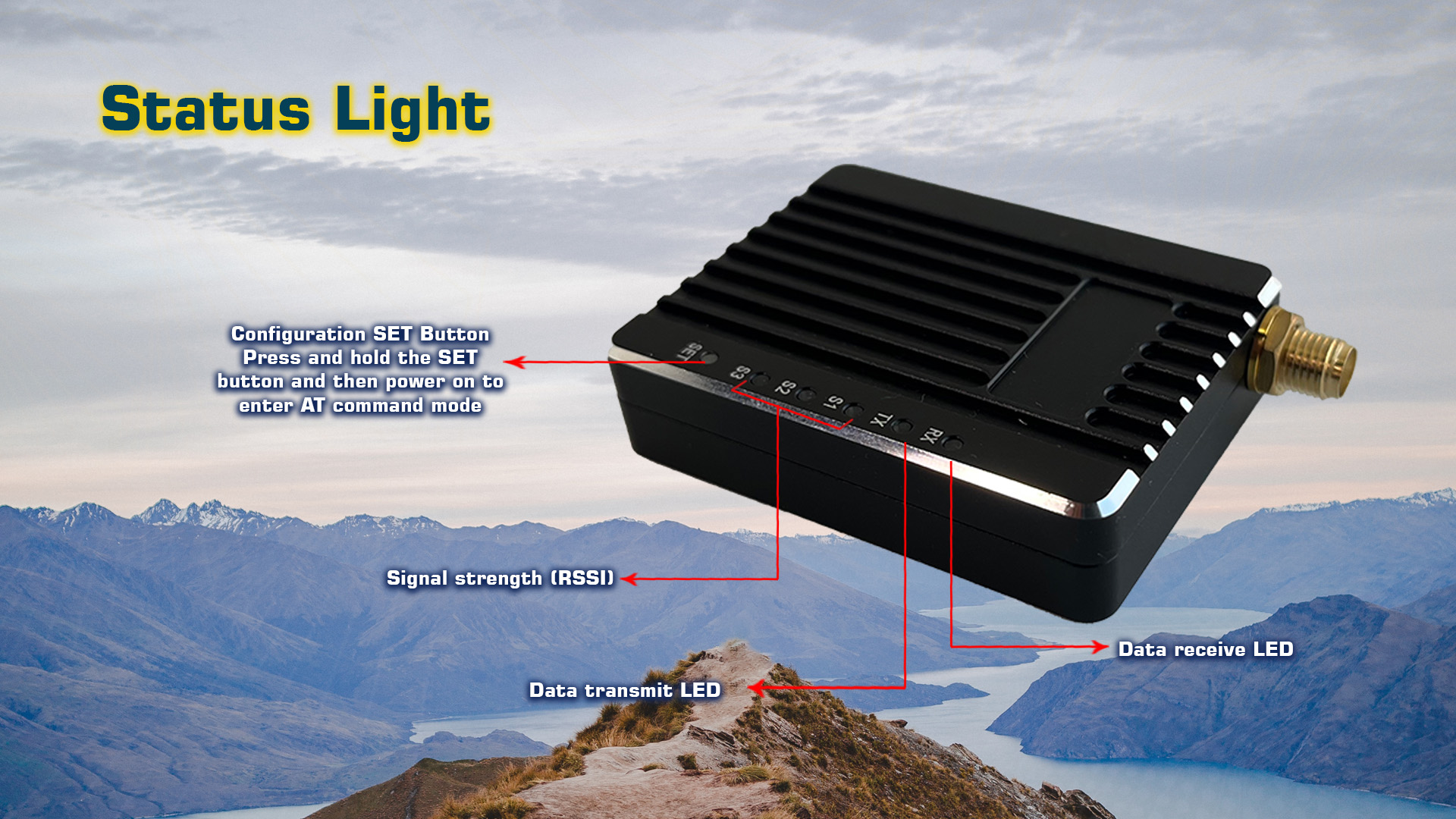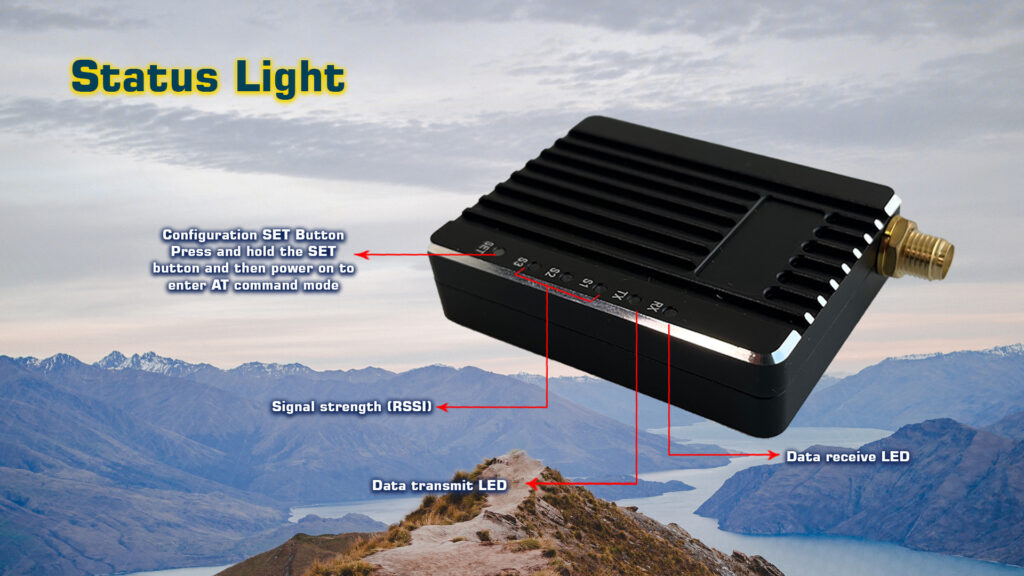 Additional information
| | |
| --- | --- |
| Weight | 1 kg |
| Dimensions | 12 × 6 × 3 cm |
Specifications
| | |
| --- | --- |
| Frequency | 902-928MHz |
| Spread Spectrum Mode | FHSS |
| Power | 1W (30dBm) |
| Data rate | Up to 276.4kbps |
| Serial Port Baud rate | Up to 921.6kbps |
| Data Encryption | 256-bit physical layer encryption |
| Ground unit (Transmitter) | Power USB port, Data USB port |
| Air unit (Receiver) | Power XT30 Port, Data jst-gh 4pin |
| Power input | 7-26v |
| Transmission Range | up to 60km (*note: Depend on the environment) |
| Operation Temperature | -40℃~+70℃ |
| Dimension | 62x40x13mm |
| Weight | 43g |
Product contents
1x Transmitter, 1x Receiver, 1x cable set (XT30 Power, jst-gh data, RF extension, 2x Type C to Full USB), 2x 2.5dBi omni-directional Antenna