RushFPV MAX SOLO VTX 2.5W VIDEO TRASMITTER
65.90 $
Description
RushFPV MAX SOLO VTX 2.5W VIDEO TRASMITTER
Enhance your FPV (First Person View) experience with RushFPV MAX SOLO, compact and lightweight FPV Video Transmitter. Designed with cutting-edge features and superior performance, this transmitter is a must-have for any FPV enthusiast or professional pilot.
Measuring a mere 40x24x10.5mm in size and weighing just 15g (without cable), this FPV video transmitter is incredibly small and lightweight. Its compact design ensures easy integration into any FPV setup, without compromising on performance or functionality.
Equipped with 48 channels (37 channels for US) and various power levels, this video transmitter offers unparalleled flexibility and adaptability. With power levels ranging from PIT (power-off pit mode) to 25mW, 1000mW, and a maximum power output of 2.5W (Special conditions apply), you can easily adjust the output power to suit your specific needs and flying conditions.
The FPV Video Transmitter accepts a wide input voltage range of DC 7-36V, making it compatible with 6S LiPo batteries. This ensures stable and reliable performance even during demanding flights. Additionally, the transmitter provides a DC 5V output with a maximum of 500mA, allowing you to power other FPV accessories directly from the transmitter.
With its CVBS PAL/NTSC video input and 6.5M MONO audio input, this transmitter ensures high-quality video and audio transmission. Enjoy clear and crisp visuals, allowing you to fully immerse yourself in your FPV flights. The MMCX 50Ω antenna connector ensures a secure and reliable connection with your antenna, minimizing signal loss and maximizing range.
The FPV Video Transmitter features Smart Audio support, enabling external control and adjustment of various settings. This allows you to conveniently configure and fine-tune your transmitter without the need for additional equipment or complex setups. Enjoy seamless and hassle-free control over your FPV system.
Don't be fooled by its small size and lightweight construction; this FPV video transmitter packs a punch when it comes to performance and durability. Built to withstand the rigors of FPV flying, this transmitter is crafted with high-quality materials and advanced engineering. It ensures reliable performance, even in challenging environments.
Upgrade your FPV setup with our Small and Lightweight FPV Video Transmitter. Take advantage of its compact design, advanced features, and superior performance to elevate your FPV experience to new heights. Whether you're a beginner exploring the world of FPV or a seasoned professional pushing the limits, this transmitter is your gateway to thrilling and immersive FPV flights.
Order your Small and Lightweight FPV Video Transmitter today and embark on a new era of FPV adventure and excitement. Discover the freedom and adrenaline rush of FPV flying like never before.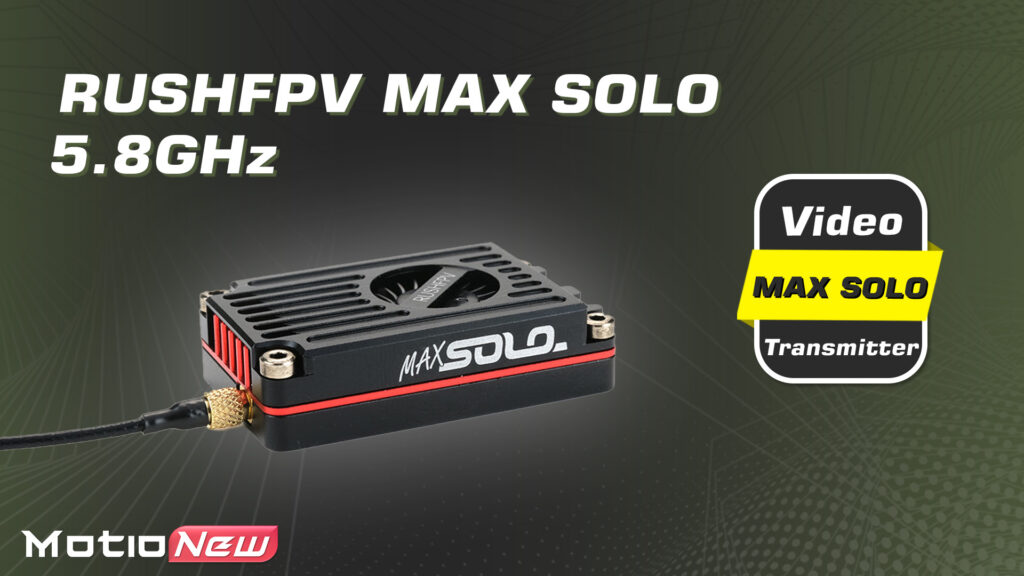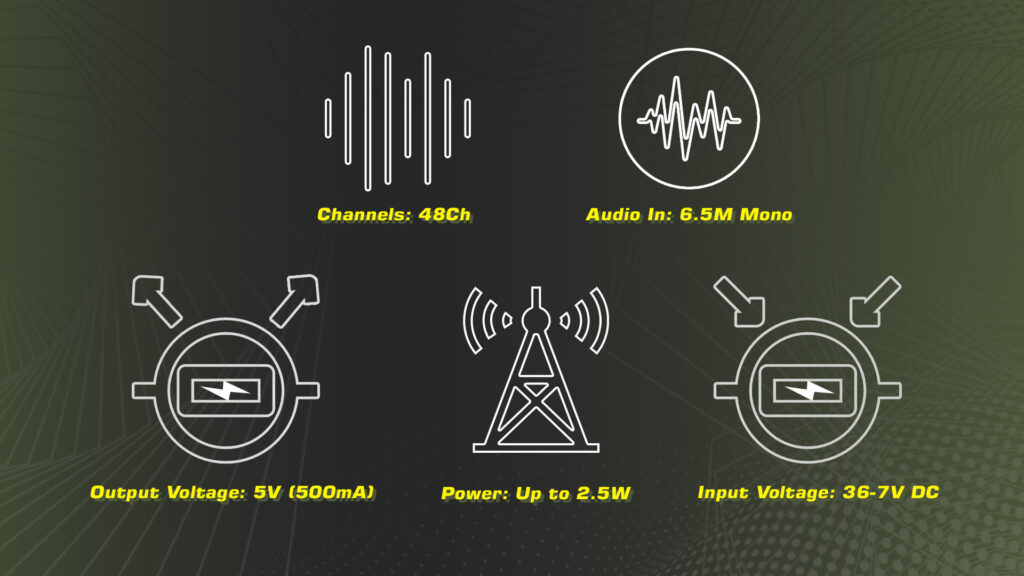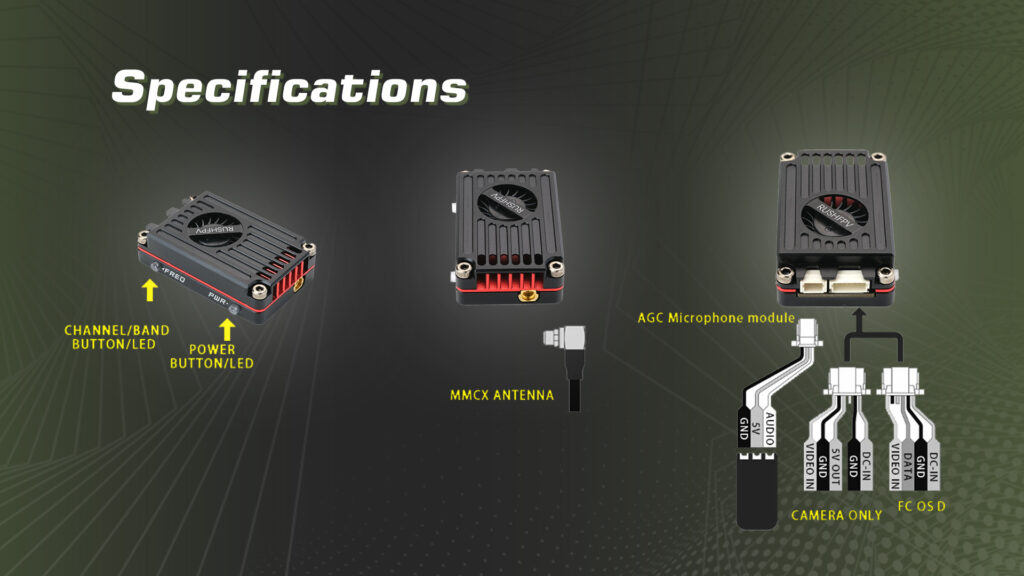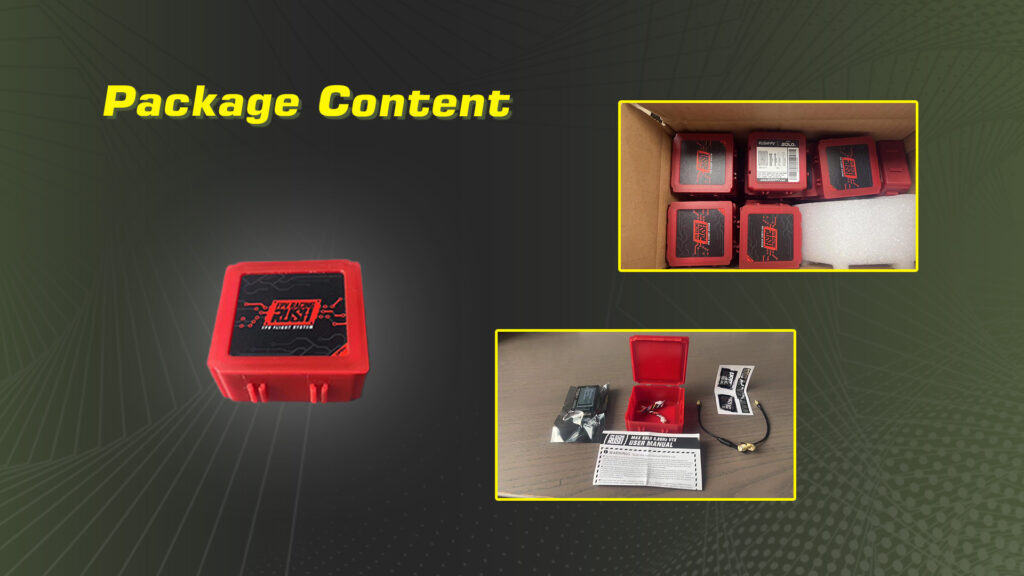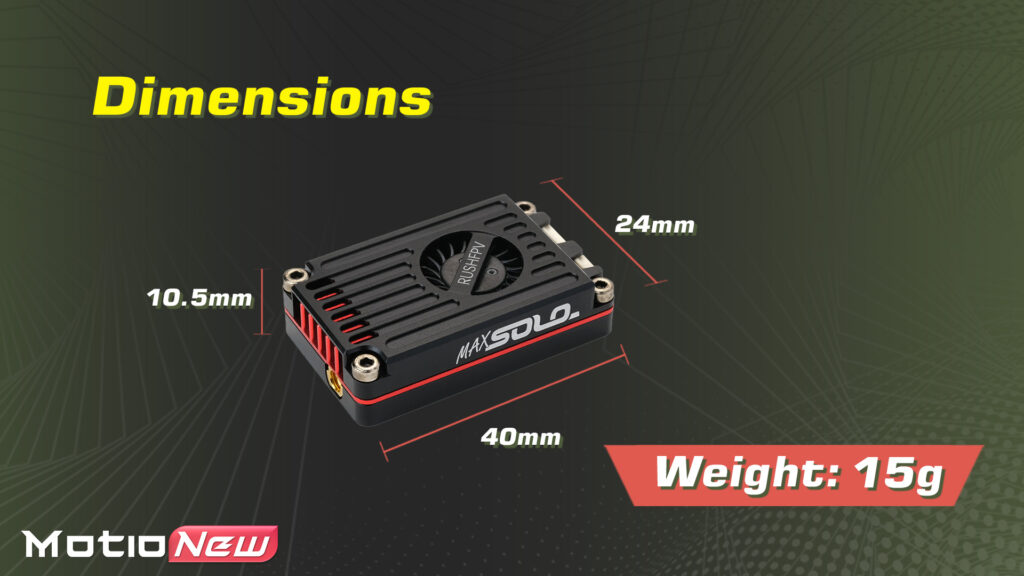 Additional information
| | |
| --- | --- |
| Weight | 1 kg |
| Dimensions | 10 × 10 × 10 cm |
| Channel | 48CH, 37CH(US Version) |
Specifications
Channel

48CH/37CH (US)

Power Level

PIT-25mW-1000mW-MAX

*

Input

DC 7-36V (6S LiPo)

Output

DC 5V (Max 500mA)

Video In

CVBS PAL/NTSC

Audio In

6.5M MONO

Antenna Connector

MMCX 50Ω

External Control

Smart Audio

Size

40x24x10.5mm

Weight

15g (Without Cable)
*MAX Power level can provide 2500mW (34dbm) or more power depending on the environment's ability to dissipate heat
Documents
Click here to download the user manual
Product contents
1x RushFPV Max Solo + Cables and antenna connectors
1x user manual