ISDT X16 Battery Charger, 2~16S Lipo Batteries, 1100W Dual Channel
704.93 $
Description
ISDT X16 Battery Charger, 2~16S Lipo Batteries, 1100W Dual Channel
The ISDT X16 Battery Charger is a game-changer for all drone enthusiasts and RC hobbyists. With its remarkable features and cutting-edge technology, this charger is designed to provide a seamless and efficient charging experience. Whether you're a professional pilot or a casual hobbyist, the X16 is the perfect companion for your charging needs.
Supporting a wide range of battery types, including 2~16S LiFe, LiPo, LiHv, and even ULiHv batteries (ultra-high voltage lithium batteries with a 4.45V cell voltage), the X16 charger offers unmatched compatibility. No matter what battery you use, the X16 can handle it with ease. With a maximum total output power exceeding 2200W, this charger delivers high-performance charging for your batteries.
One of the standout features of the ISDT X16 is its dual-channel parallel charging capability. This means you can charge two batteries simultaneously, saving you valuable time. With the ability to charge and discharge cycles, your batteries will become more durable, ensuring they last longer and perform at their best.
With the integrated Bluetooth connection function, the X16 charger allows you to connect to your mobile devices. By using the "isdGO" app, you can easily control the charger, monitor the charging progress, and access detailed parameters of each channel. The app also allows you to preset charging tasks, simplifying the charging process with convenient one-button charging. Additionally, the charger supports OTA upgrades, ensuring you have the latest firmware and features.
Safety is a top priority with the ISDT X16 Battery Charger. It features built-in short-circuit protection, overload protection, under-voltage protection, over-voltage protection, and over-temperature protection. This ensures that your charging process remains safe and stable, protecting your batteries and equipment. The charger supports both AC 120V and AC 220V voltage inputs, giving you flexibility in power supply options.
The X16 incorporates a high-speed processor for synchronous parallel charging. This allows for efficient and balanced charging across both channels. With a maximum parallel charging power of up to 1800W (@220V AC), you can experience lightning-fast charging speeds. The X16 delivers a charging current range of 21~35A, providing rapid and reliable charging for your batteries.
Equipped with a 2.8-inch LCD sunscreen, the X16 offers clear and distinct visibility, even in various lighting conditions and angles. With its low power consumption and adjustable auto-brightness feature, the display ensures optimal visibility and readability. The IPS screen provides a wide 178° visible angle, allowing you to monitor your charging process comfortably.
In conclusion, the ISDT X16 Battery Charger is the ultimate charging solution for drone pilots and RC enthusiasts. With its unrivaled compatibility, dual-channel parallel charging, mobile operation capabilities, safety features, efficient synchronous charging, and superior display, the X16 sets a new standard for high-power multifunctional lipo chargers. Experience the future of charging technology with the ISDT X16 and take your charging efficiency to new heights.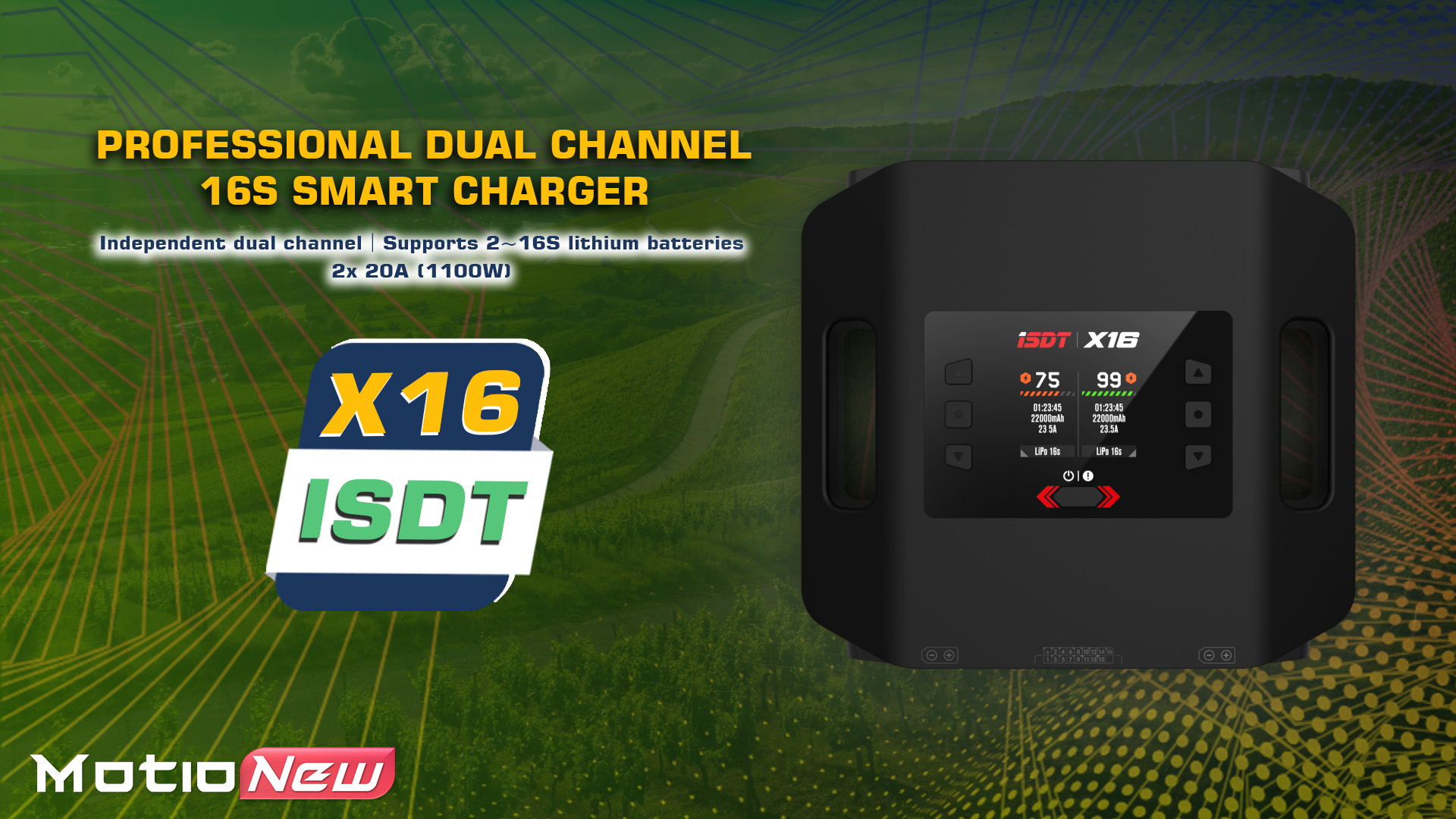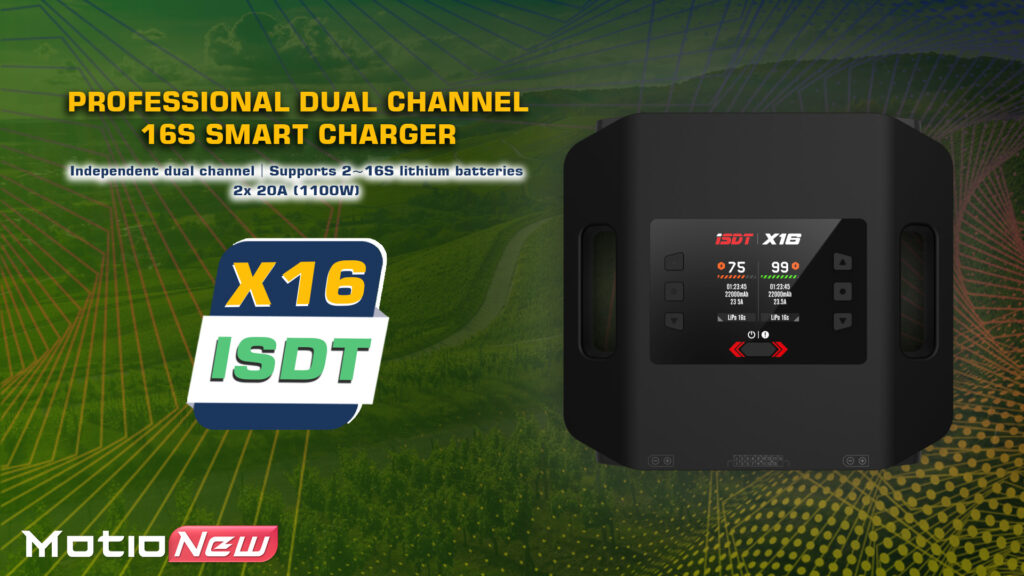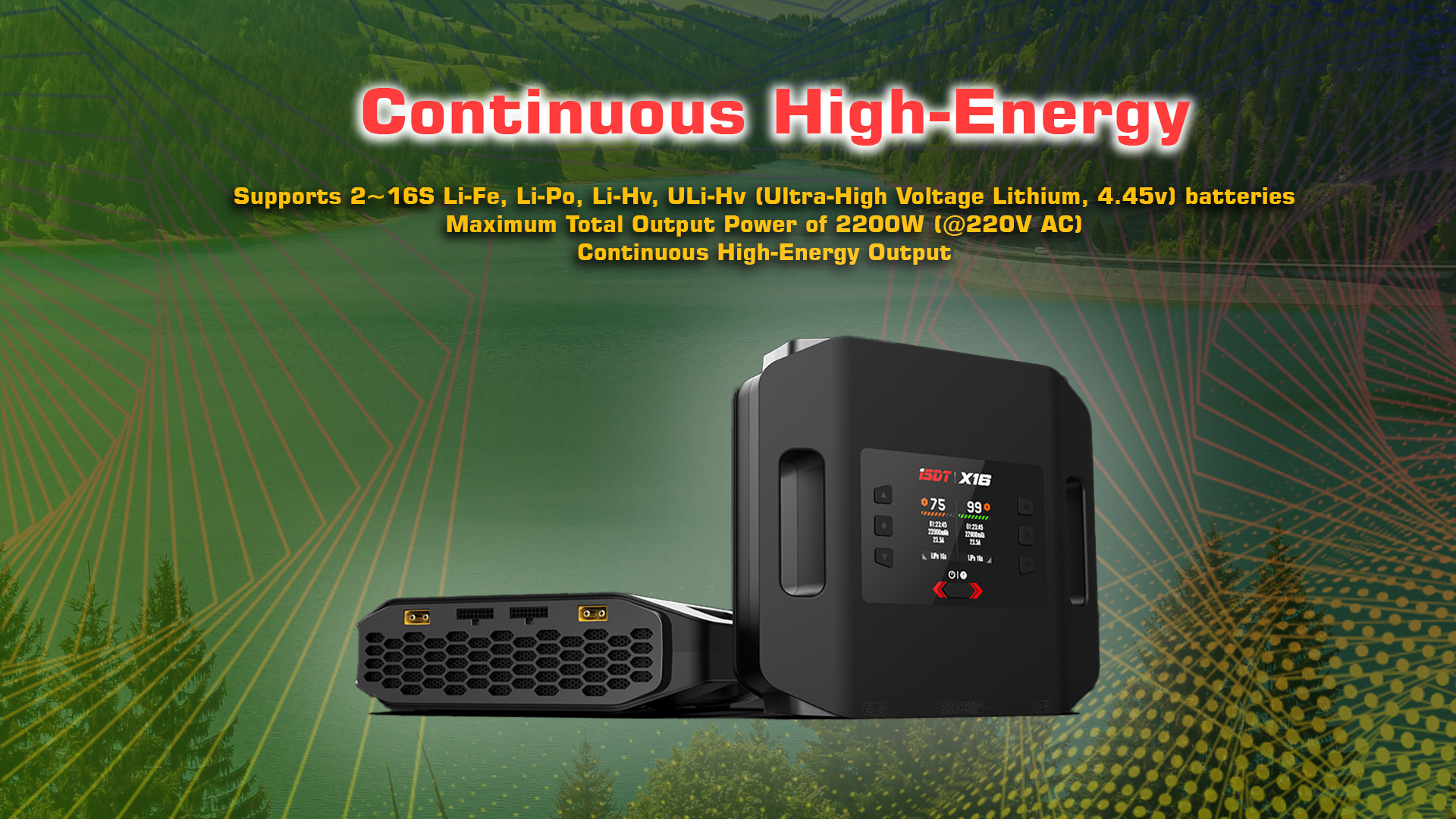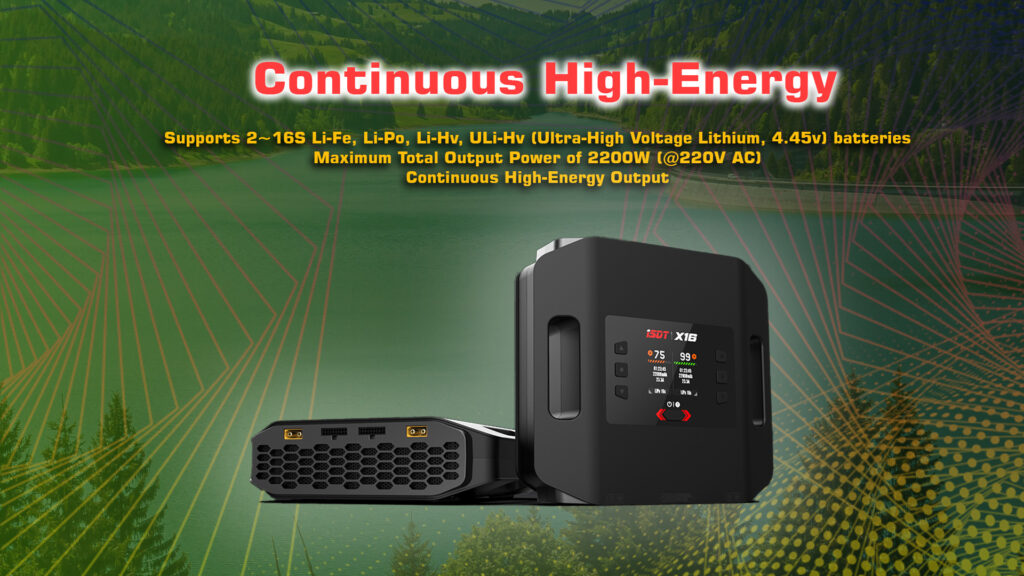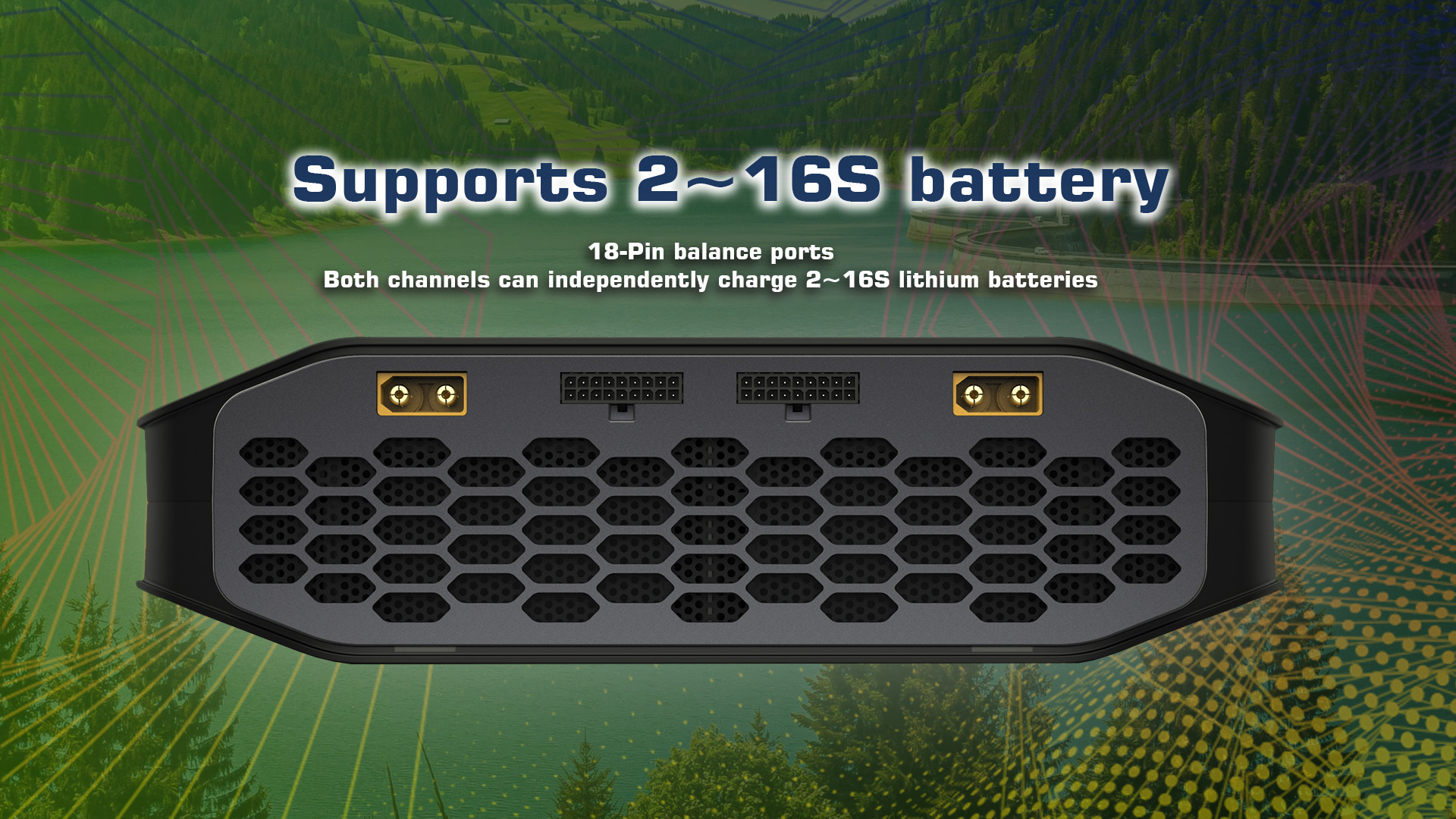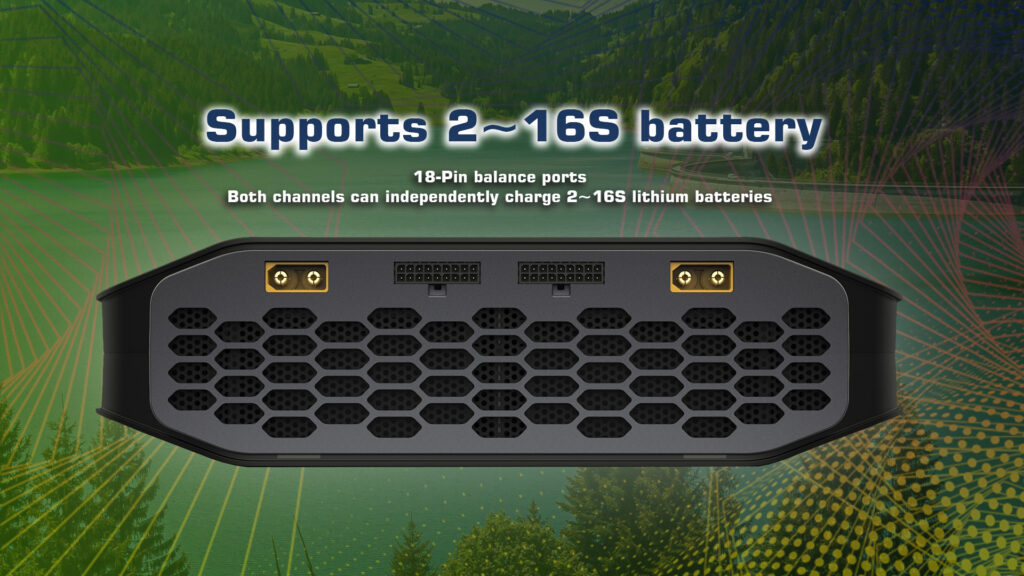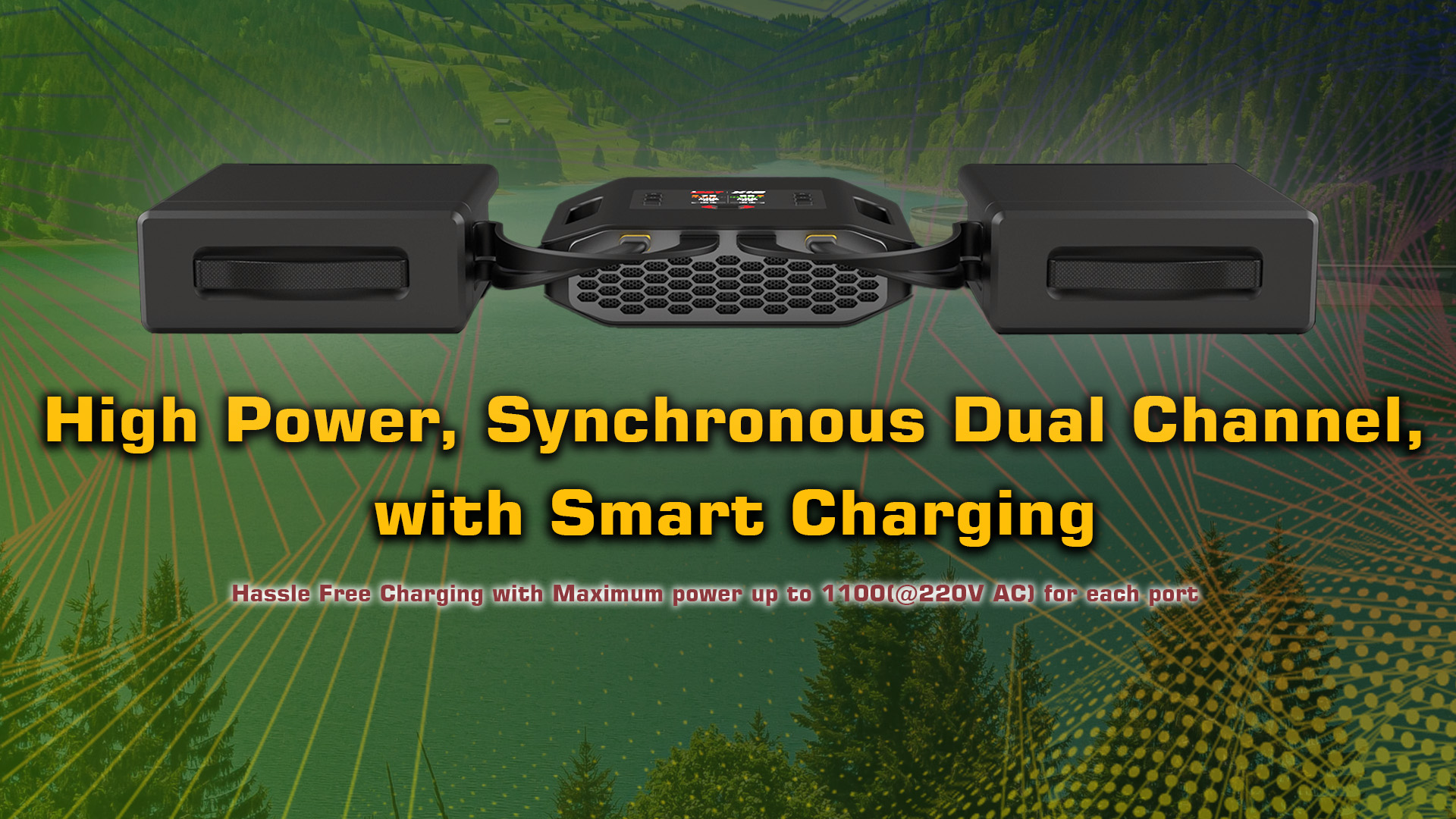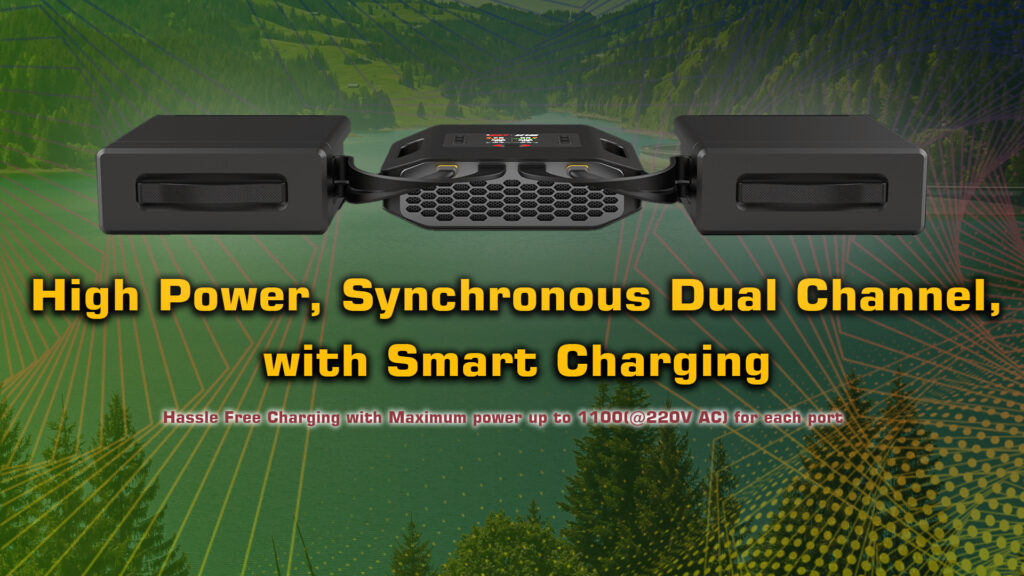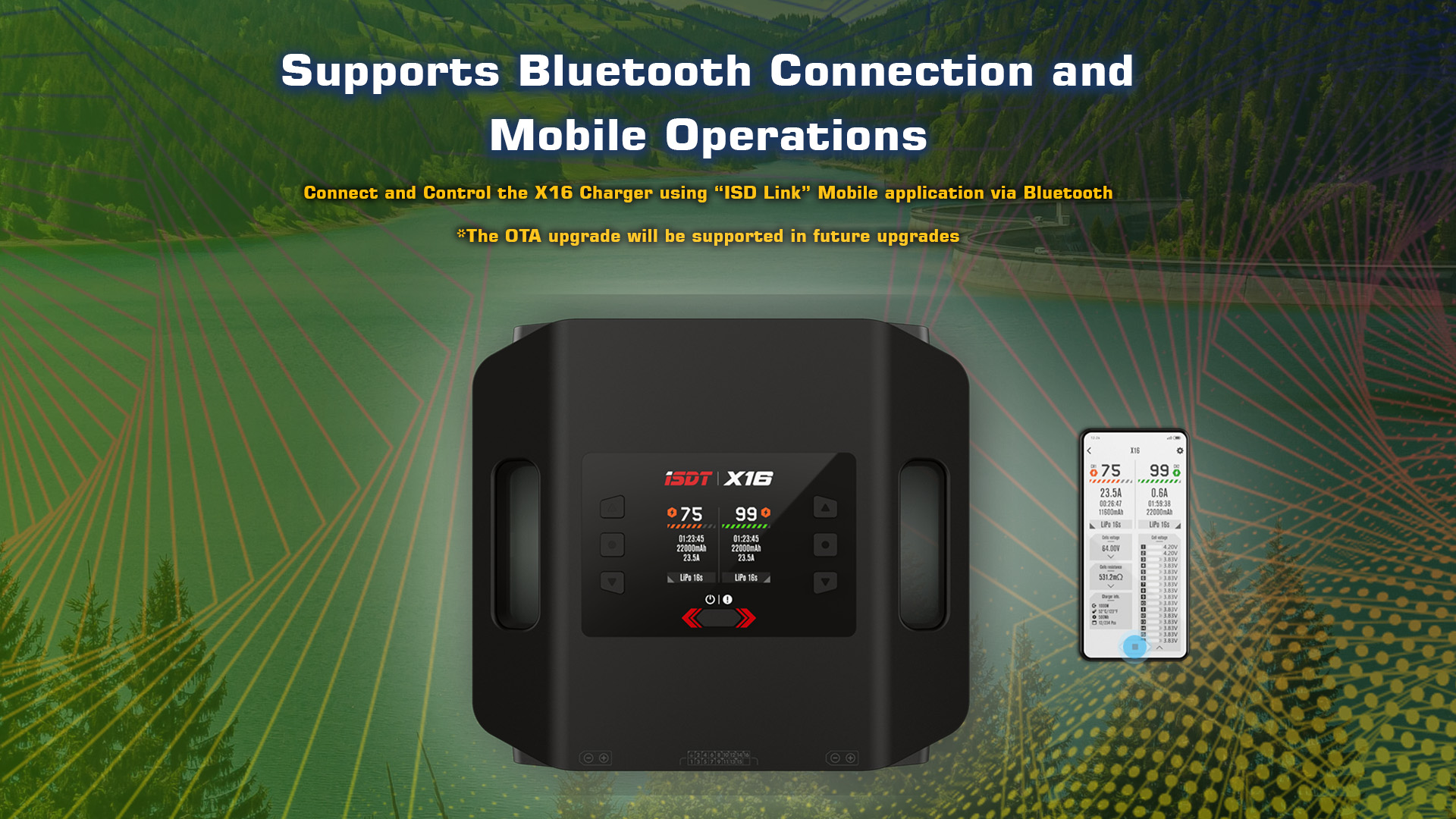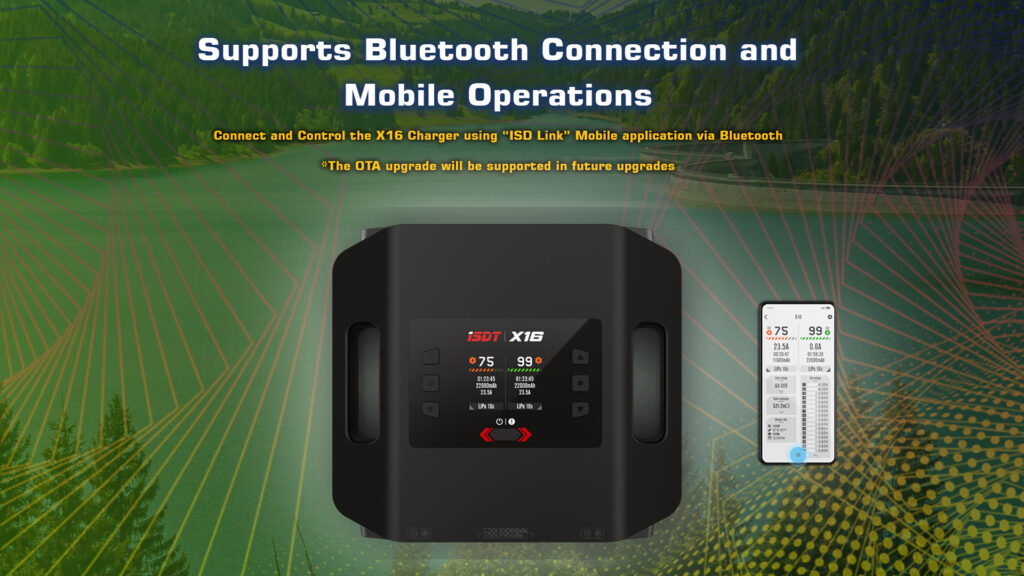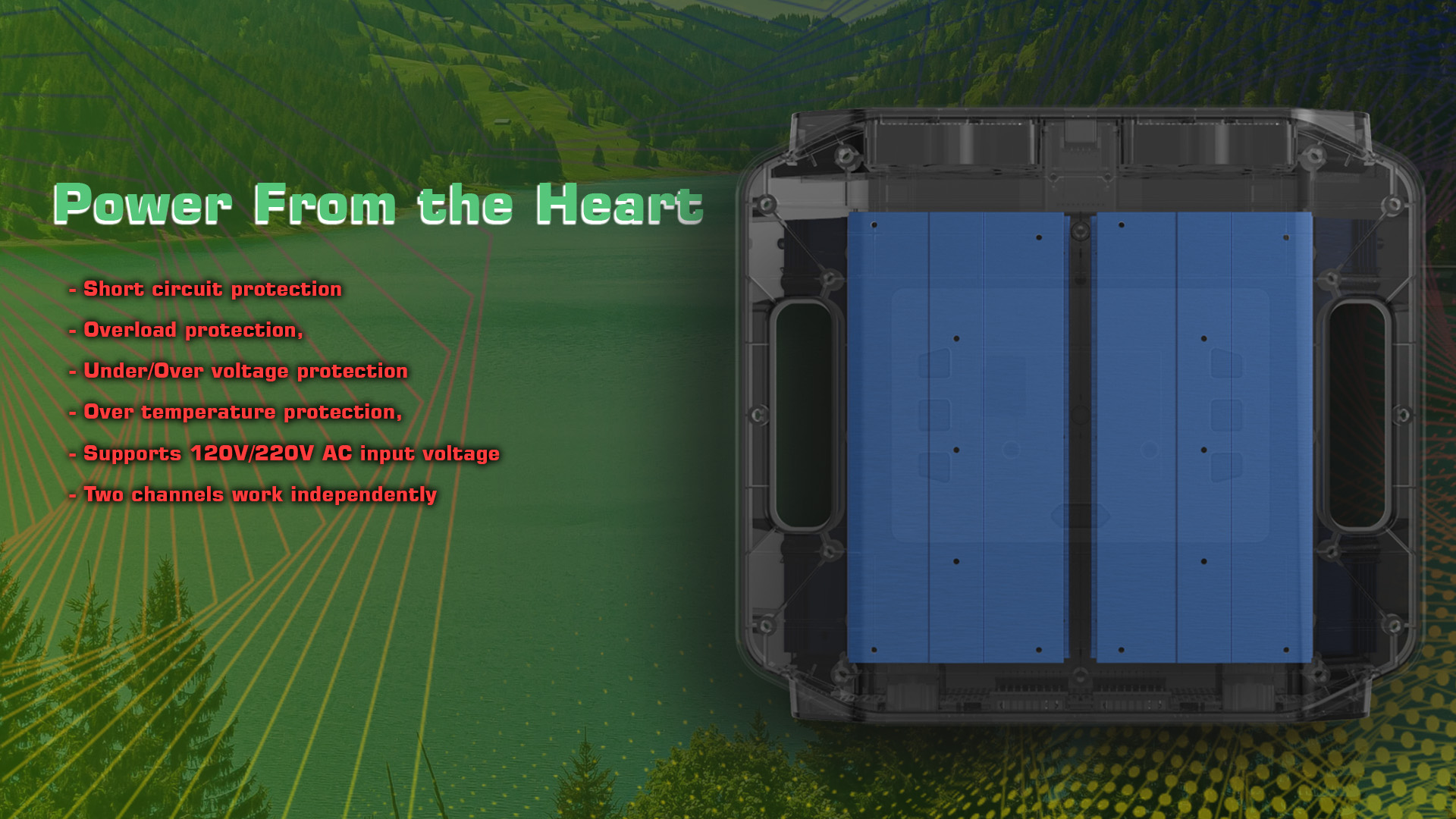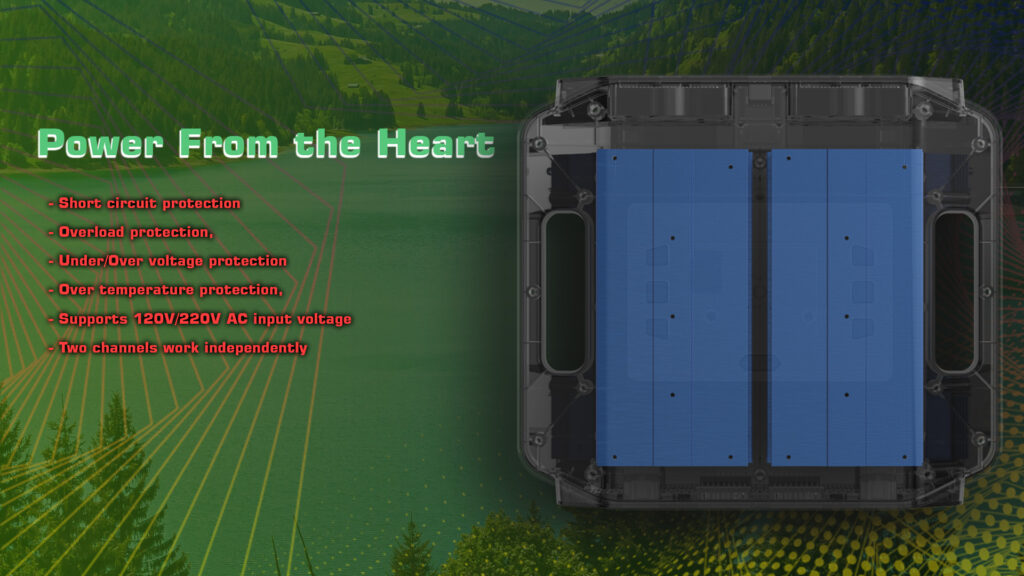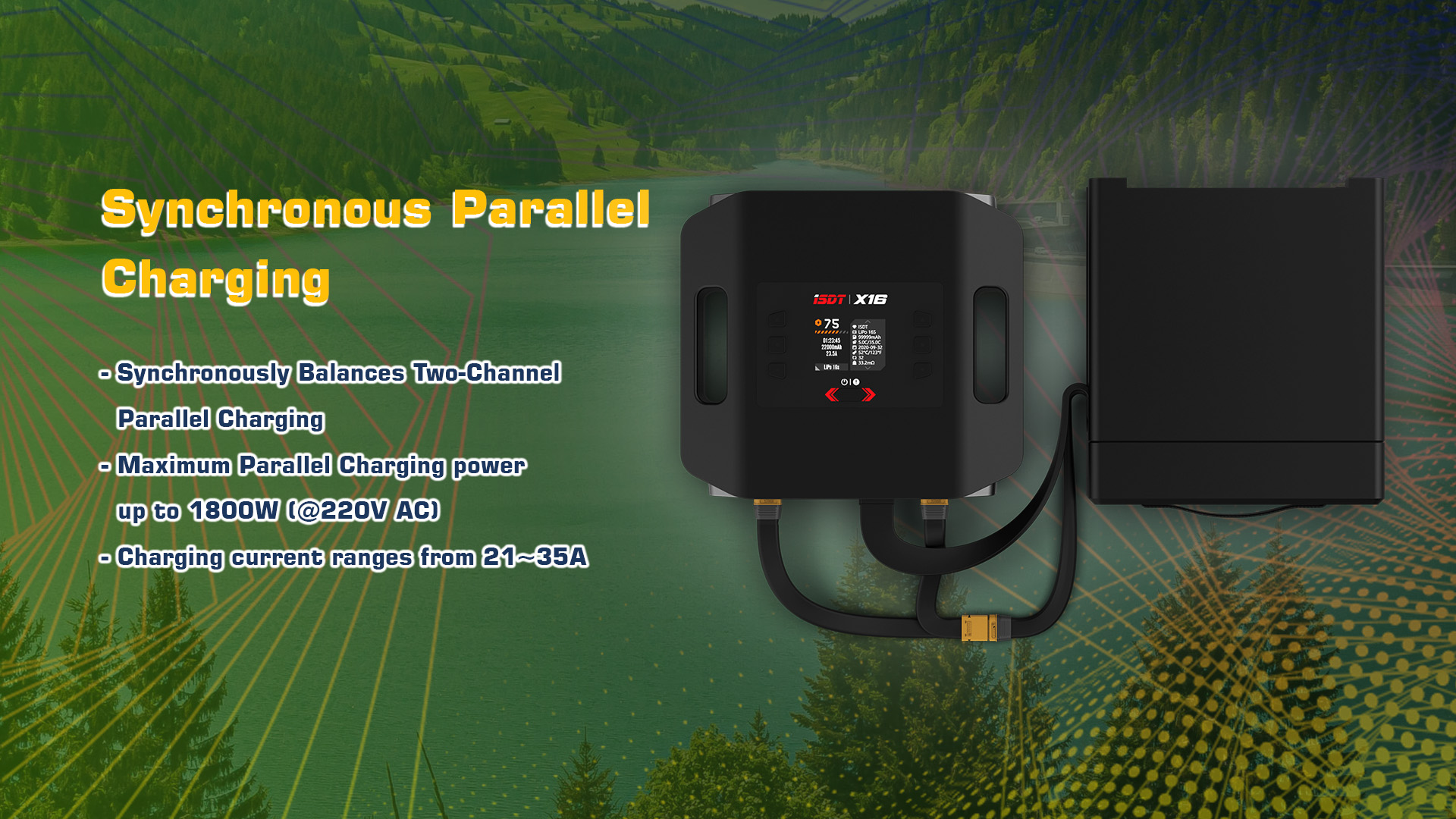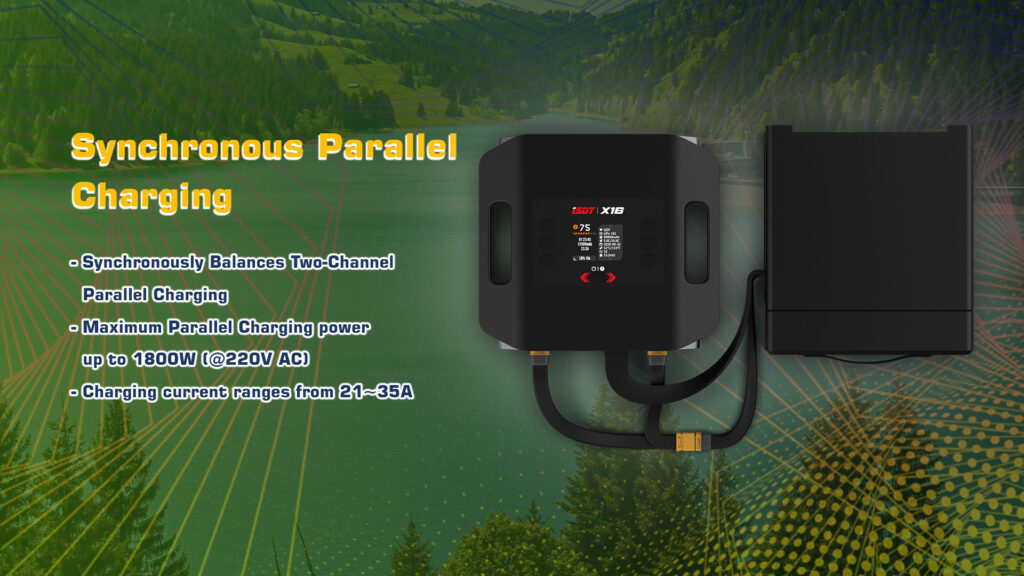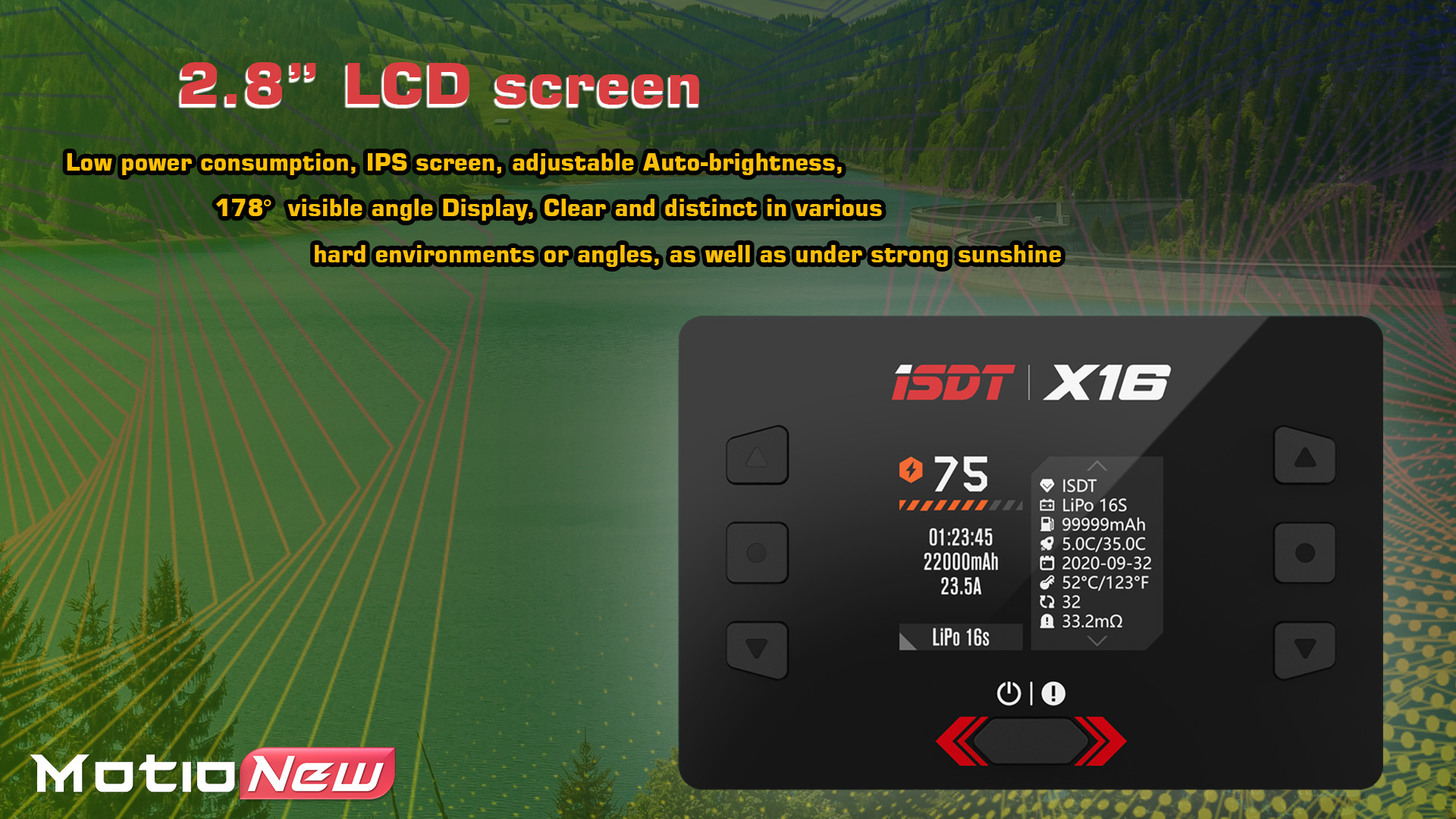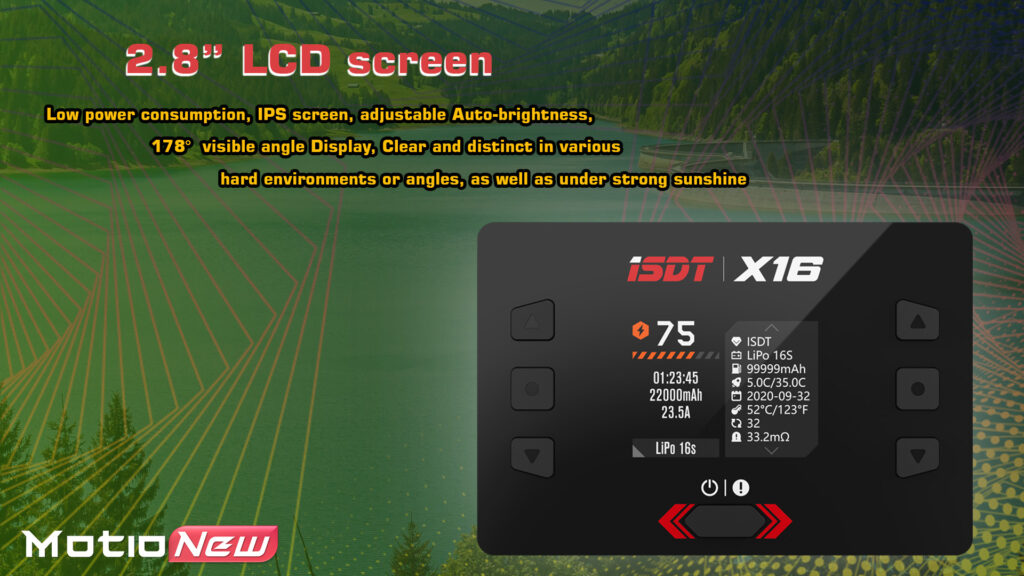 Additional information
| | |
| --- | --- |
| Weight | 4 kg |
| Dimensions | 29 × 26 × 10 cm |
Specifications
Input voltage

AC 100~240V

Output voltage

DC 10~72V

Charging current

1.0~20.0A ×2

Discharging current

0.5~3.0A ×2

Max. charging power

1100W ×2(@220V AC)

800W x2(@110V AC)

Max. discharging power

50W ×2

Balance current

1.5A/Cell

Supported battery types and cell count

LiFe,LiPo,LiHv,ULiHv (2~16S)

Abnormal voltage alarm

Support

Parallel charging power and current

Support

Working temperature

0℃~40℃

Storage temperature

-20℃~60℃

Dimension

276×246×82mm

Weight

About 3.5kg
Product contents
1 x ISDT X16 Lipo Charger
Documents
Click here to download the user manual