ISDT B60 B80 battery Charger, smart professional 22S Lipo Charger
664.69 $
Description
ISDT B60 B80 battery Charger, smart professional 22S Lipo Charger
ISDT B60 B80 battery Charger is a smart professional 22S Lipo Charger with up to 3000W Charge power with balance charge capability. This fast charger is suitable for a variety of battery types, specifically LiFe, LiPo, LiHv, and ULiHv Batteries.
Combination of a single channel of max. 3000W output power, 80V high voltage, and 40A high current makes ISDT B80 B60 a strong and powerful batter charger. The charger is designed only for large batteries. It is equipped with a 22S balance port that can support 6S to 22S LiFe batteries and up to 18S LiPo batteries.
The designed mobile application connects wirelessly to the charger and allows you to change the charging parameters and do an Over the Air (OTA) upgrade from your cellphone.
Aluminum alloy is used to build both inside and outside parts to achieve toughness. Using aluminum as the body shell's material provides a sophisticated look, as well as better heat dissipation in coordination with the built-in fan.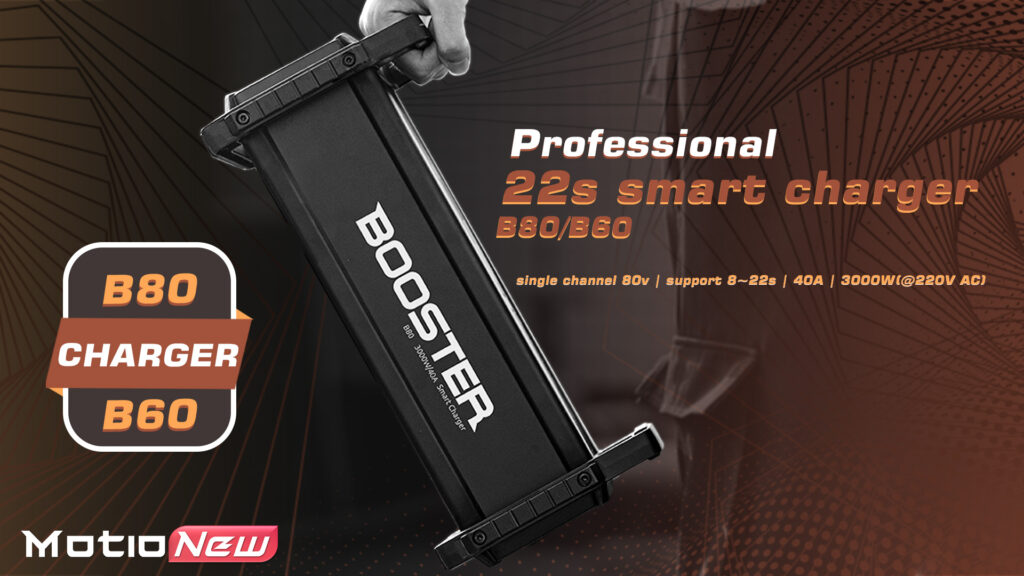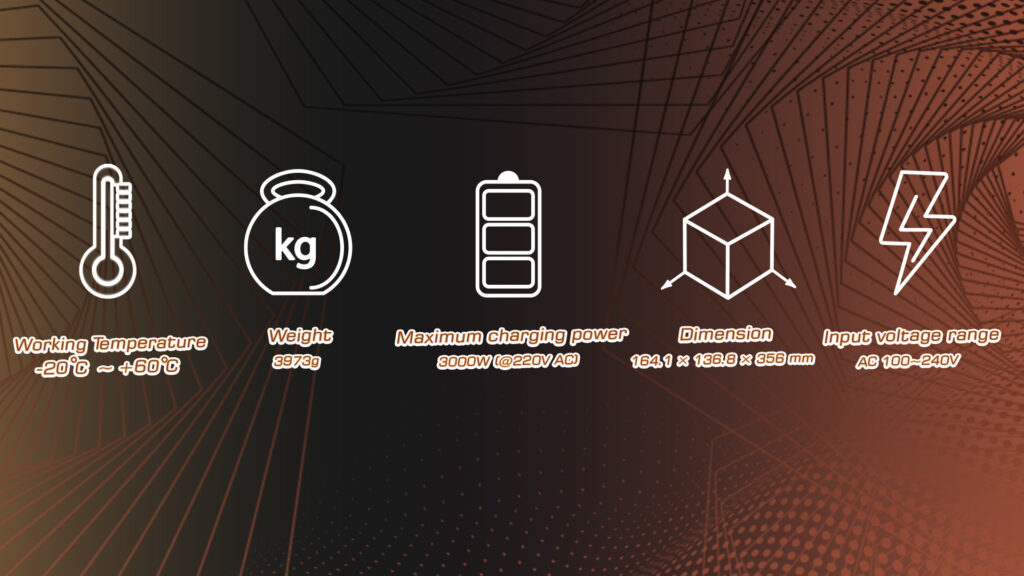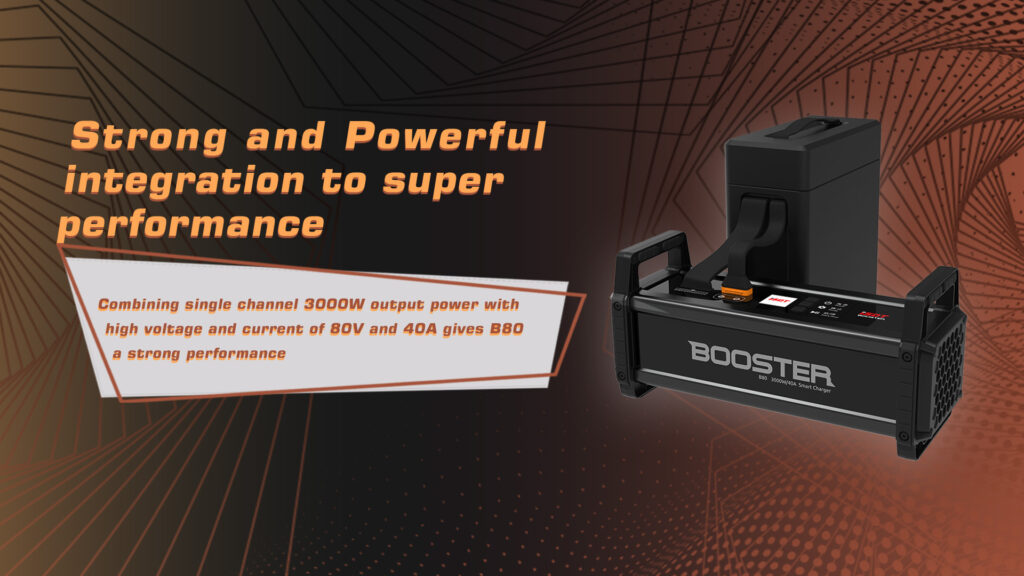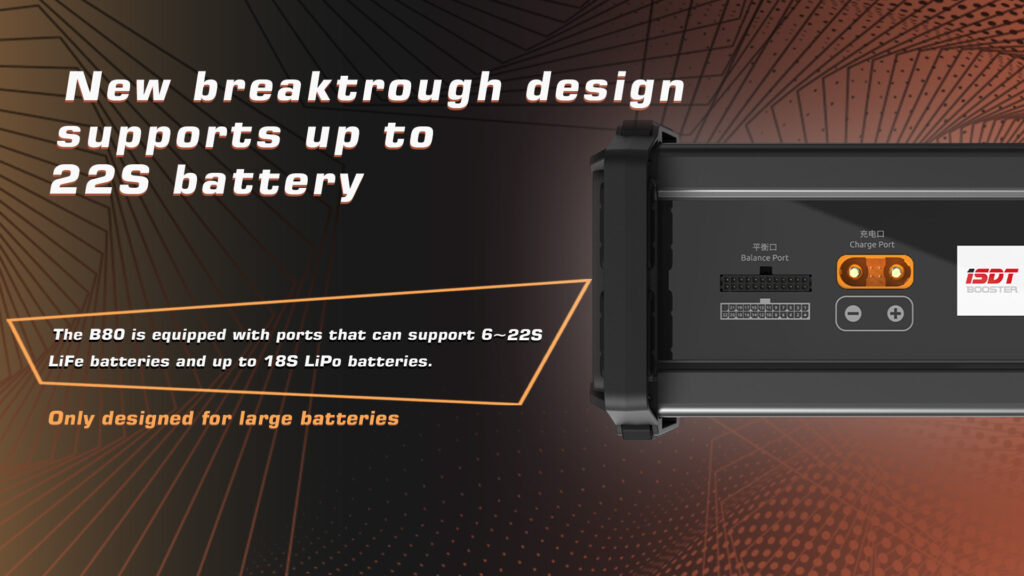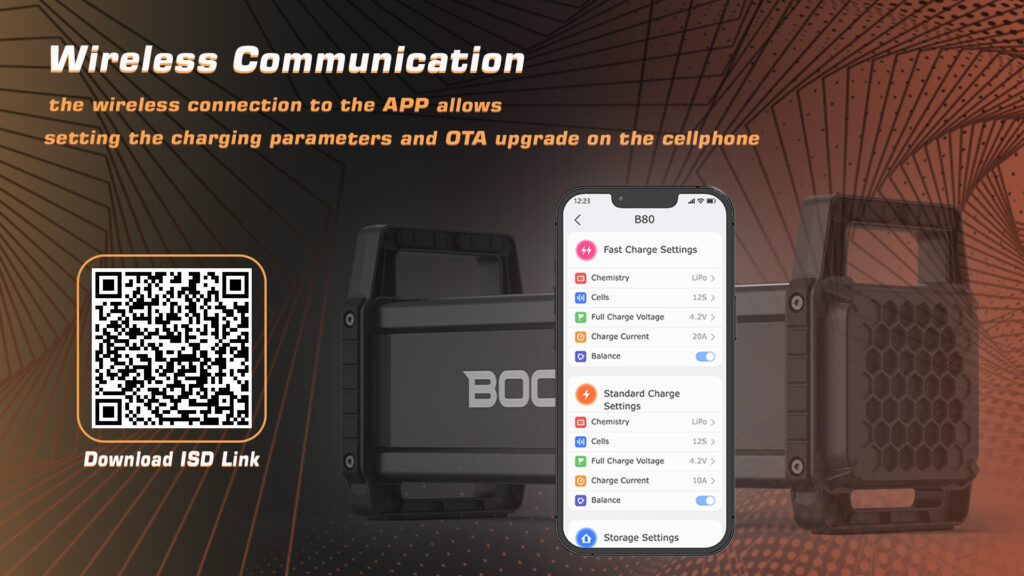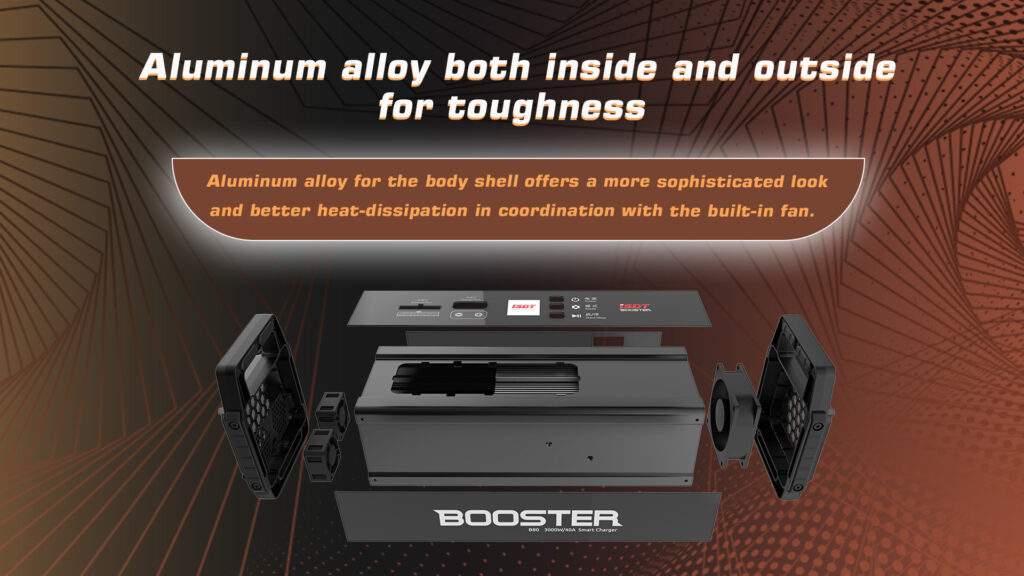 Additional information
| | |
| --- | --- |
| Weight | 5 kg |
| Dimensions | 40 × 15 × 20 cm |
Specifications
Model

B80

B60

Input voltage range

AC 100~240V

AC 100~240V

Output voltage range

DC 20~80V

DC 20~58V

Maximum input current

AC 16A

AC 16A

Maximum charging power

3000W (@220V AC)

1500W (@110V AC)

1400W (@100V AC)

3000W (@220V AC)

1500W (@110V AC)

1400W (@100V AC)

Maximum discharge power

200W

200W

Supported battery types and cell count

LiFe (8~22S), LiPo (6~18S), LiHv (6~18S), ULiHv (6~18S)

LiFe (6~16S), LiPo (6~14S), LiHv (6~13S), ULiHv (6~13S)

Charging current

1.0~40.0A (Max)

1.0~55.0A (Max)

Discharging current

0.5~5.0A (Max)

0.5~5.0A (Max)

Balance current

2A/Cell Max

2A/Cell Max

Abnormal voltage alarm

Support

Support

Incorrect cell count setting alarm

Support

Support

BattAir

Support

Support

Working temperature

0~40℃

0~40℃

Storage temperature

-20~60℃

-20~60℃

Dimension

356 × 136.8 × 164.1 mm

356 × 136.8 × 164.1 mm

Weight

About 3973g

About 3973g
Product contents