SkyRC PC3000H LiPo/LiHV Quattro Battery Charger
698.00 $
Description
SkyRC PC3000H LiPo/LiHV Quattro Battery Charger
SkyRC PC3000H is an intelligent and fast agricultural drone that can charge up to 4 pieces of 12S and 14S LiPo and Lithium-polymer High Voltage LiHV batteries. With CAN communication protocol, a variety of battery types are supported: smart batteries, legacy lithium batteries, and LiHV batteries (4.35V).
PC3000H has a maximum output power of 3000W and provides up to 60A current. It is possible to choose from four different modes of charging: 1. Fast Charge, 2. Standard Charge, 3. Charge, and 4. Storage. The charger provides a seamless experience by instantly recognizing and automatically charging the connected battery. The user interface is simple and intuitive. 
Real-time data of charging time, battery percentage, and every single cell's voltage are displayed on the provided LCD display. With high power output on all four channels, four batteries can be charged simultaneously in charge mode at a maximum charging power of 3000W with the AC input 220V. For example, a 28000mAh battery can be fully charged in 15 minutes which significantly saves charging time.
Usually, chargers get hot during the charge and discharge process. The wing blade design of the convection air duct reduces noise, provides high-wind performance, and significantly improves heat dissipation efficiency. Detachable ventilators are mounted at the end of the fan convection to filter out dust, sand, and other harmful substances. The detachable design makes their maintenance pretty easy, just remove and clean and install again. 
Every charging port comes with a premium and environment-friendly rubber cover to be used while not charging. The cover avoids corrosion and oxidation and extends its lifespan.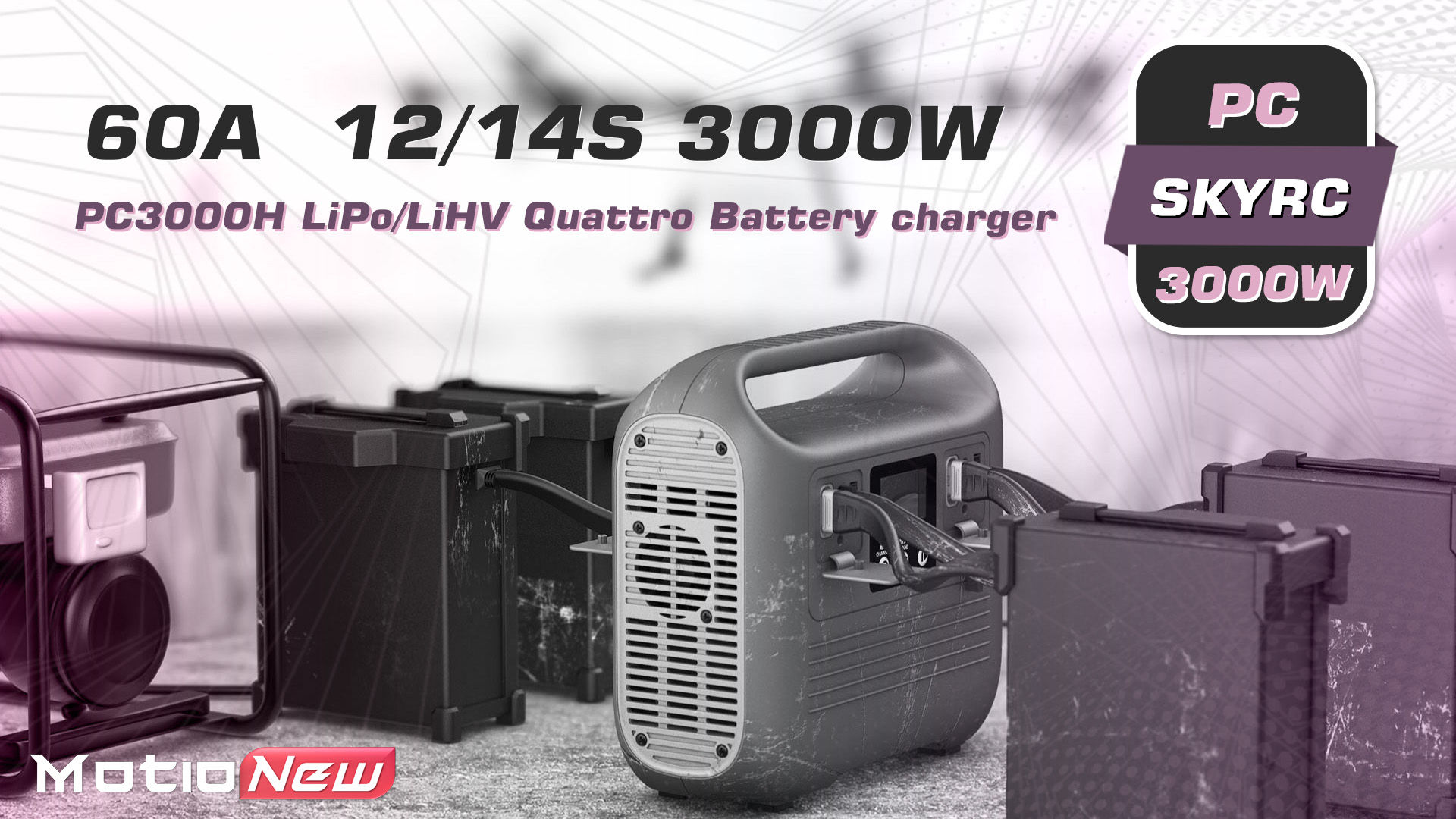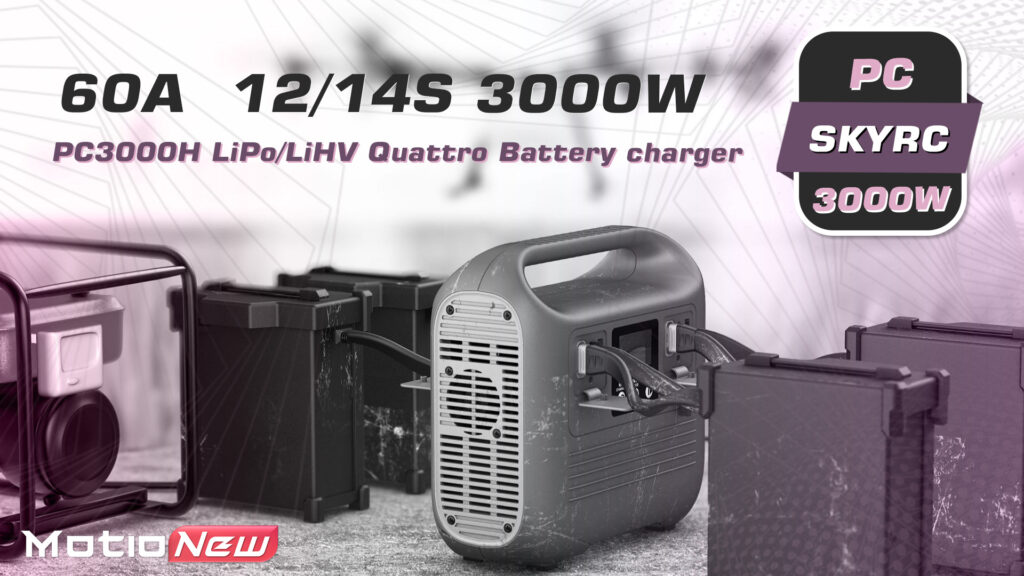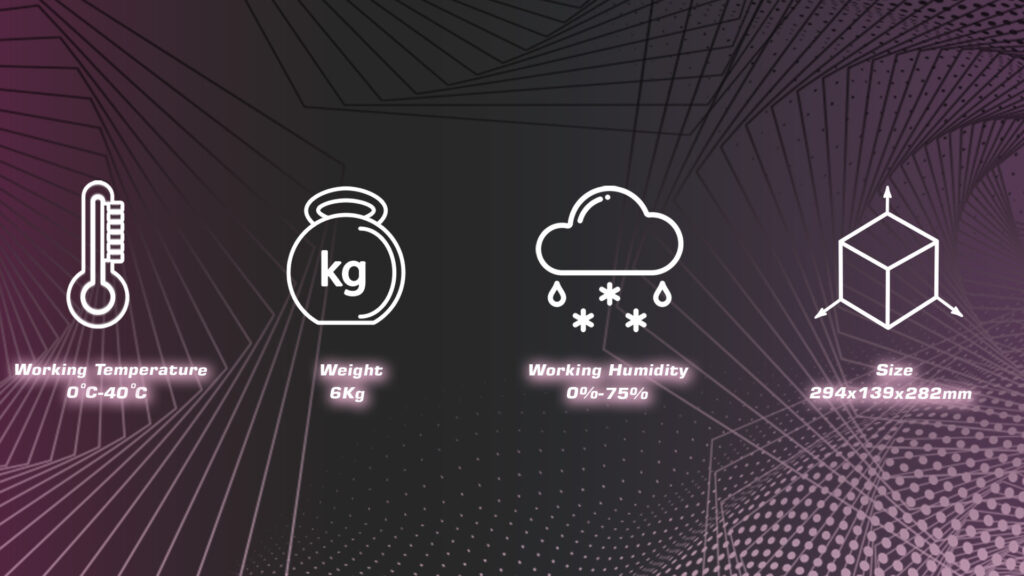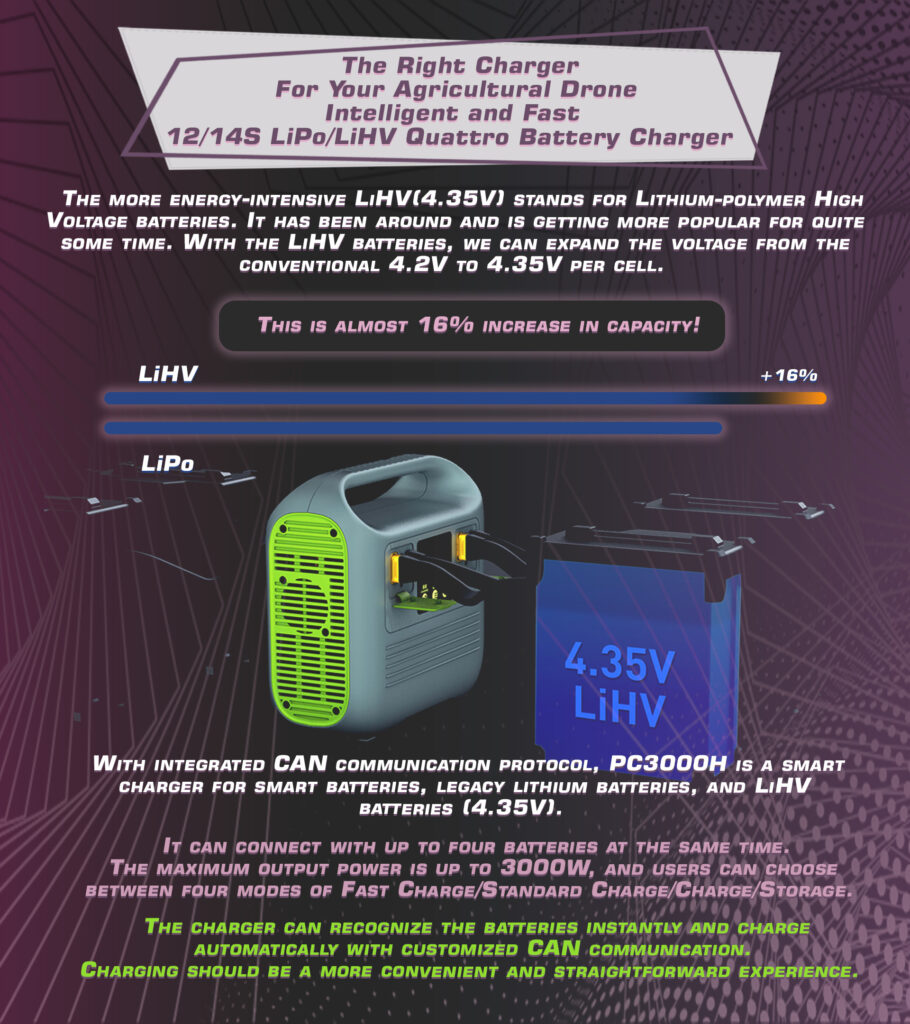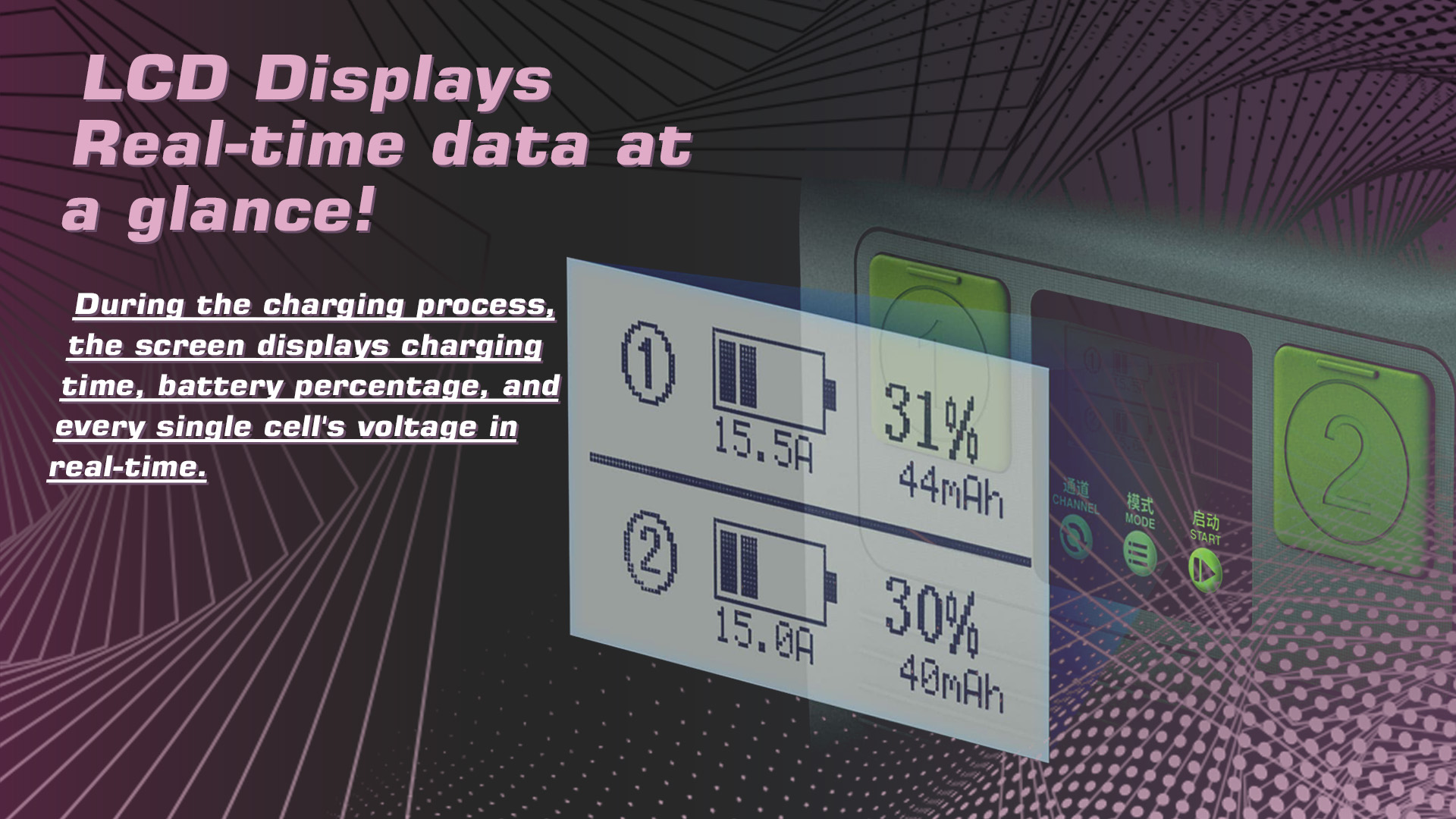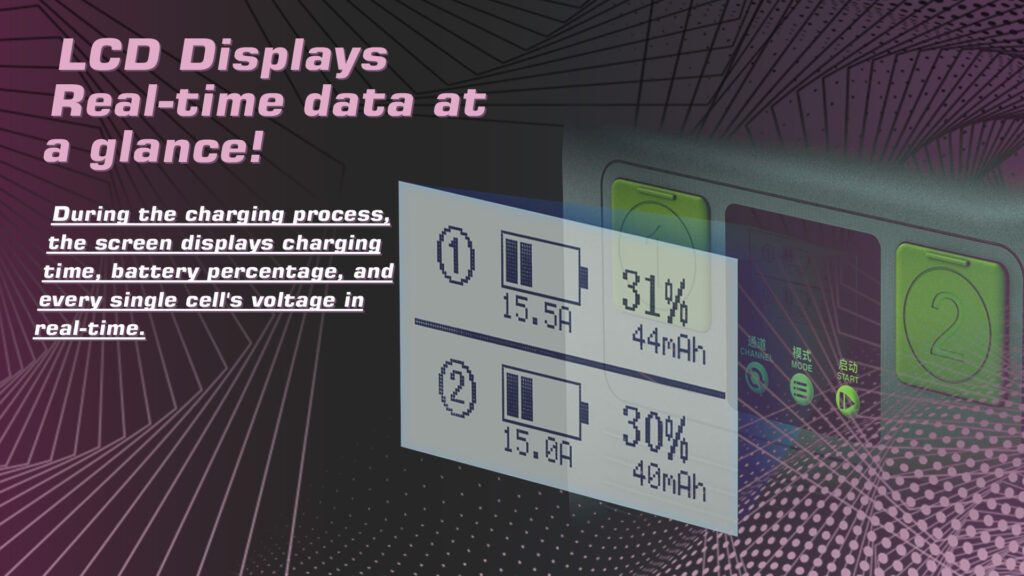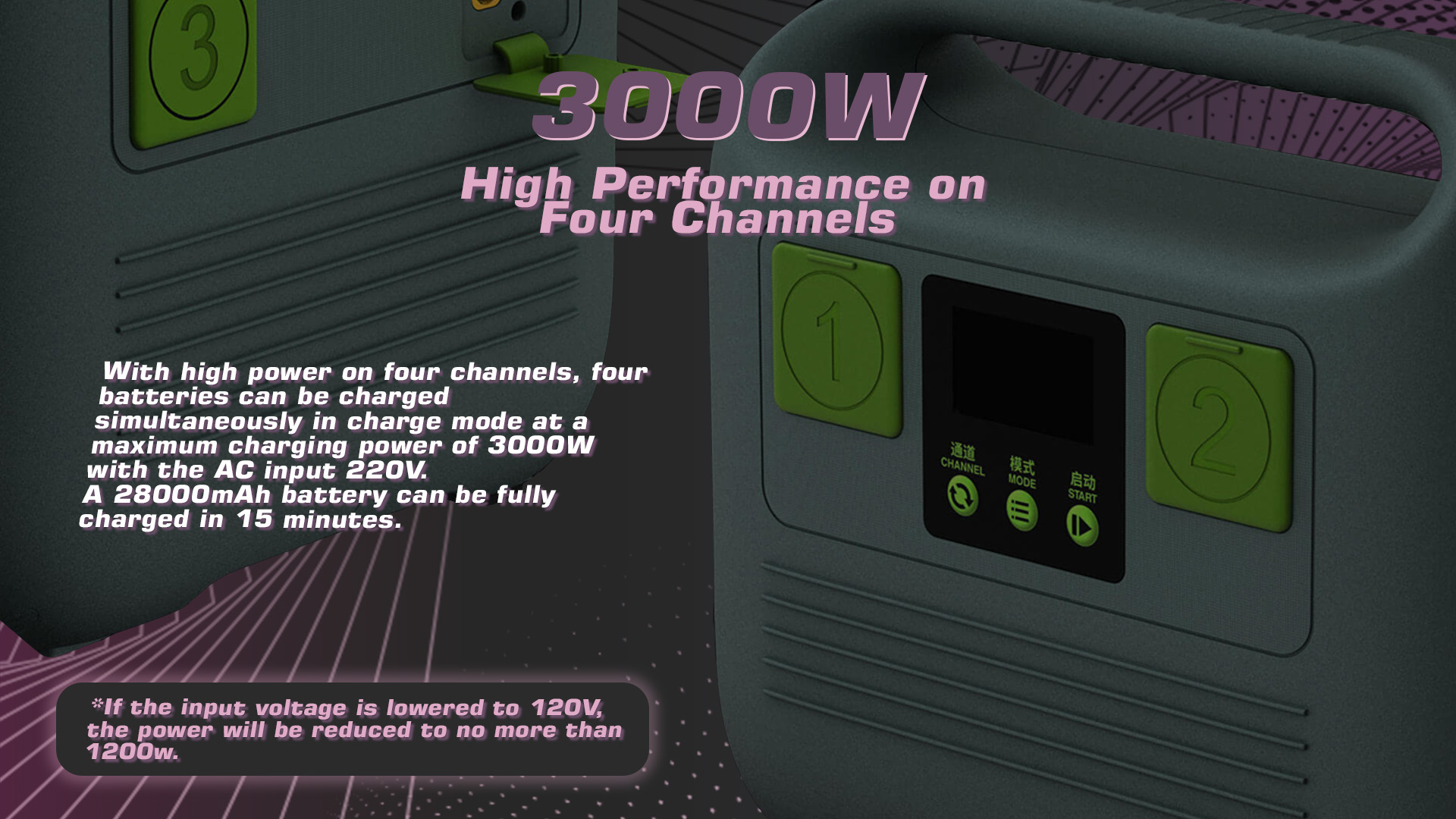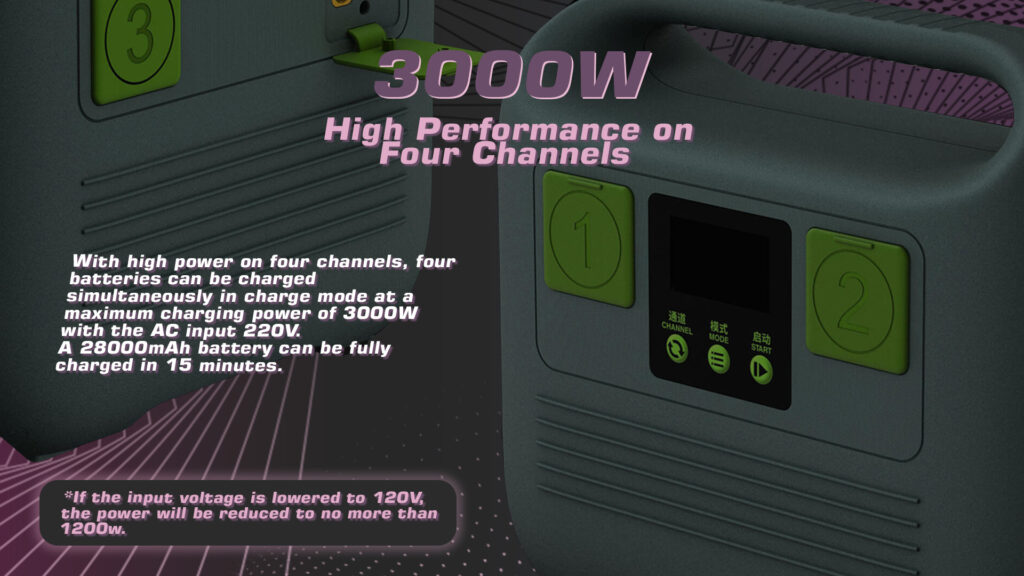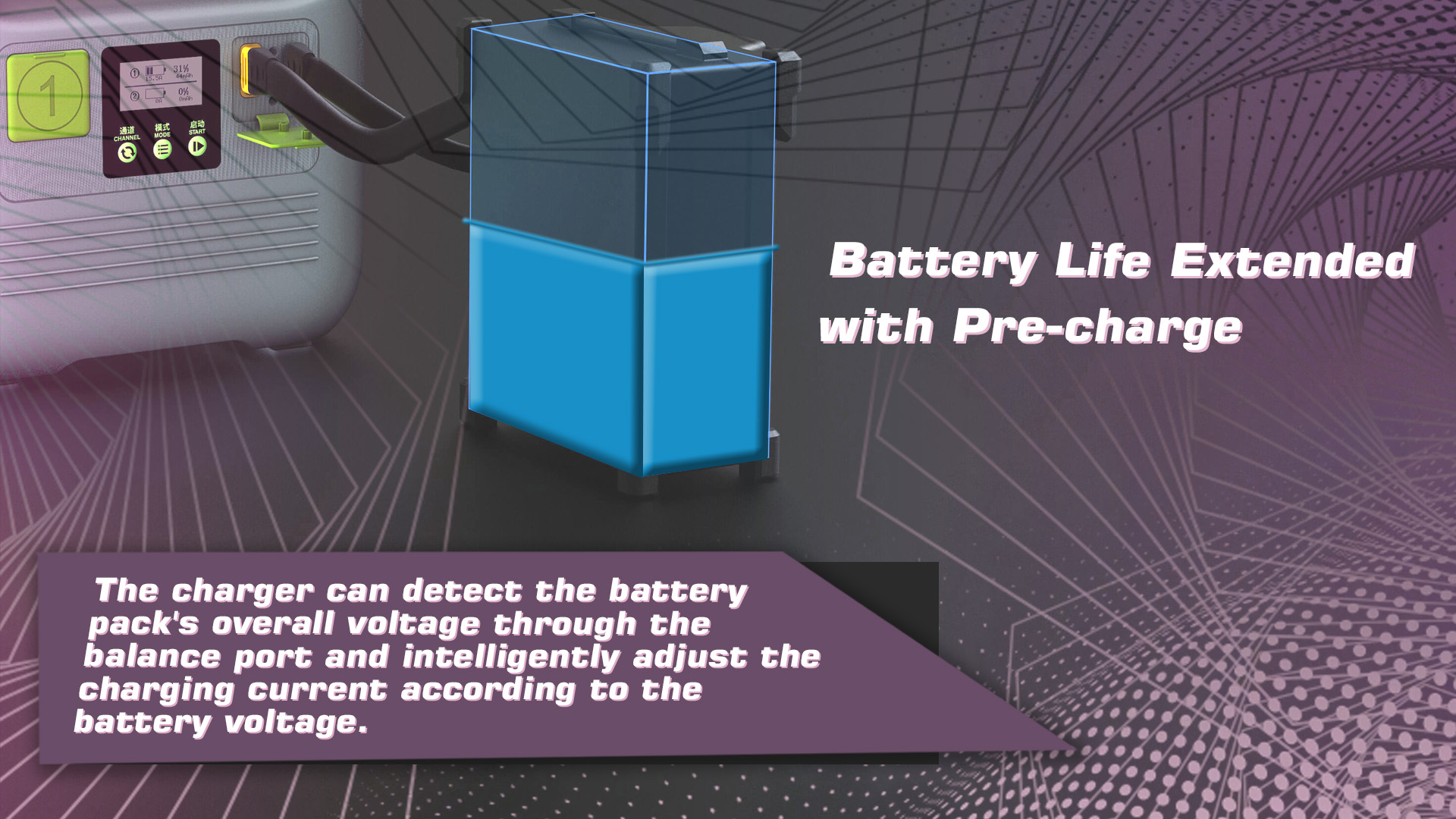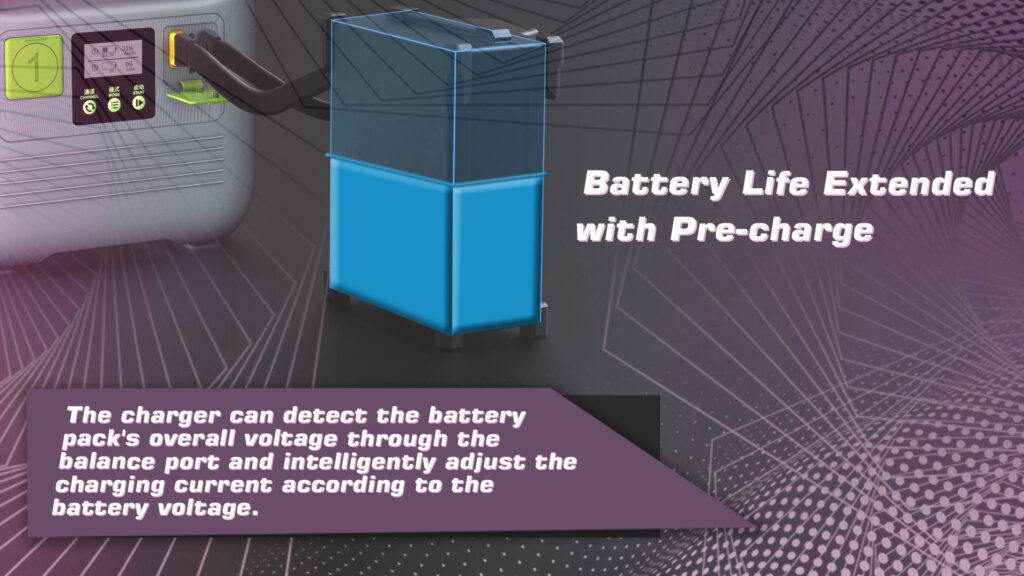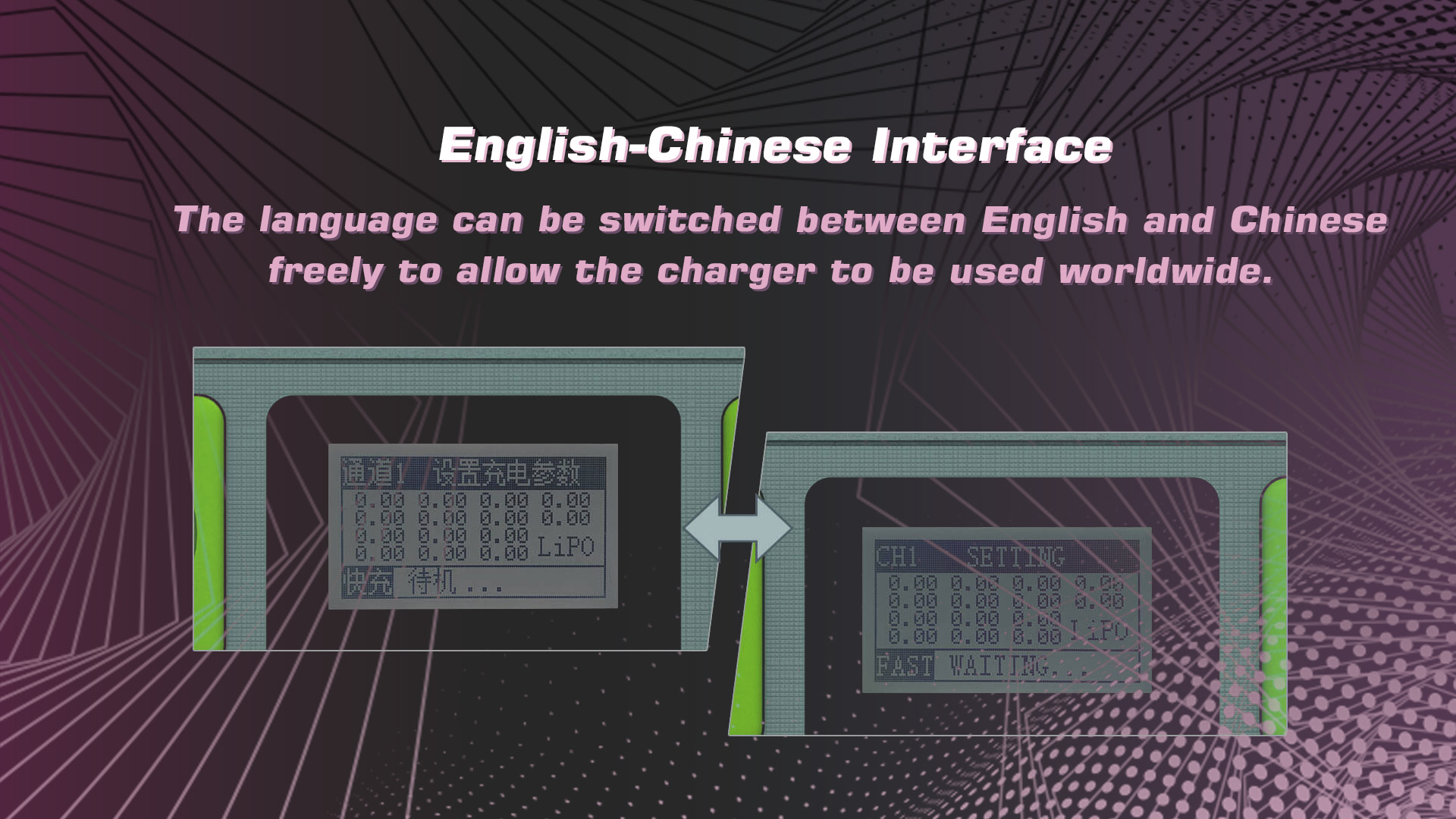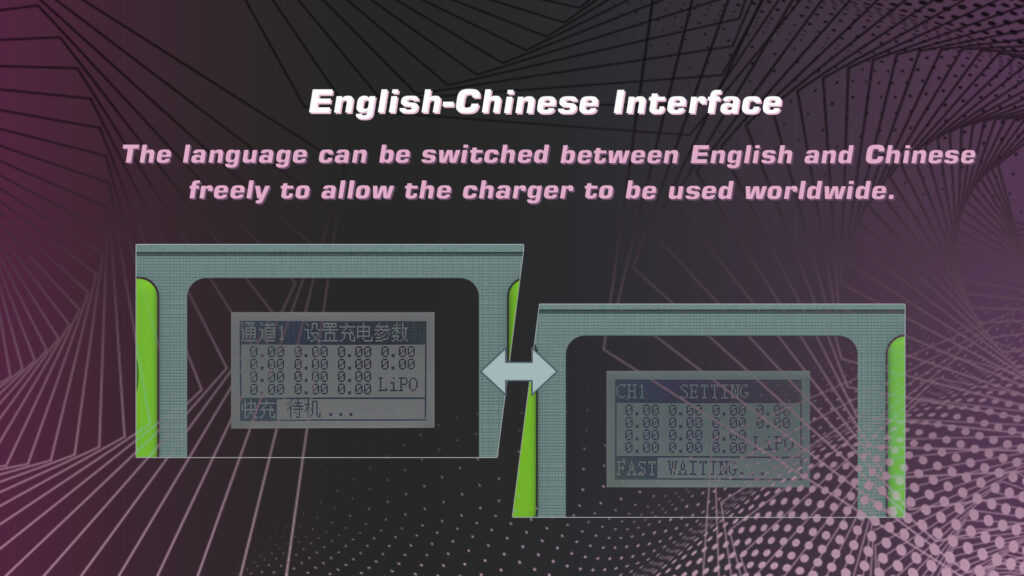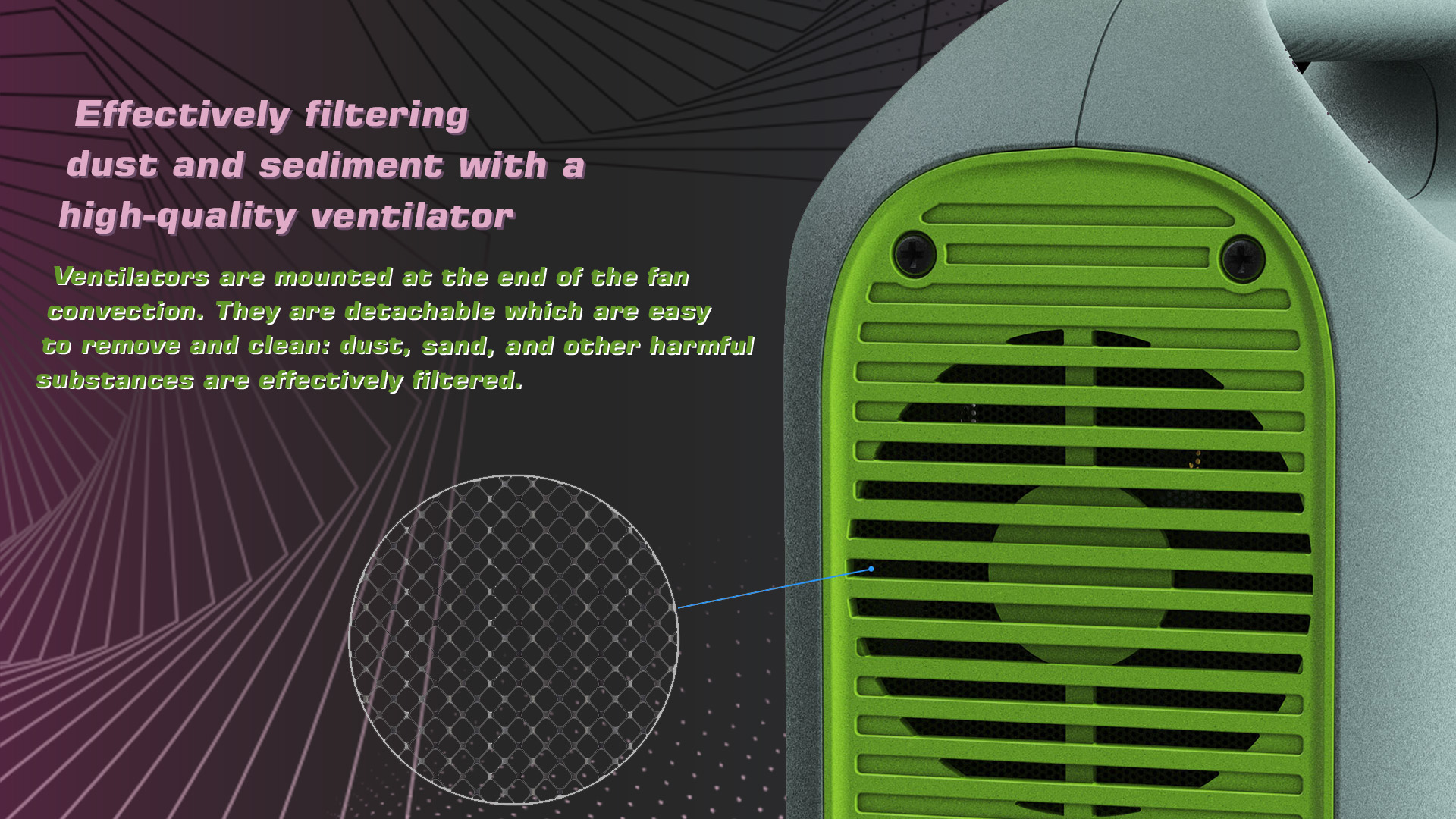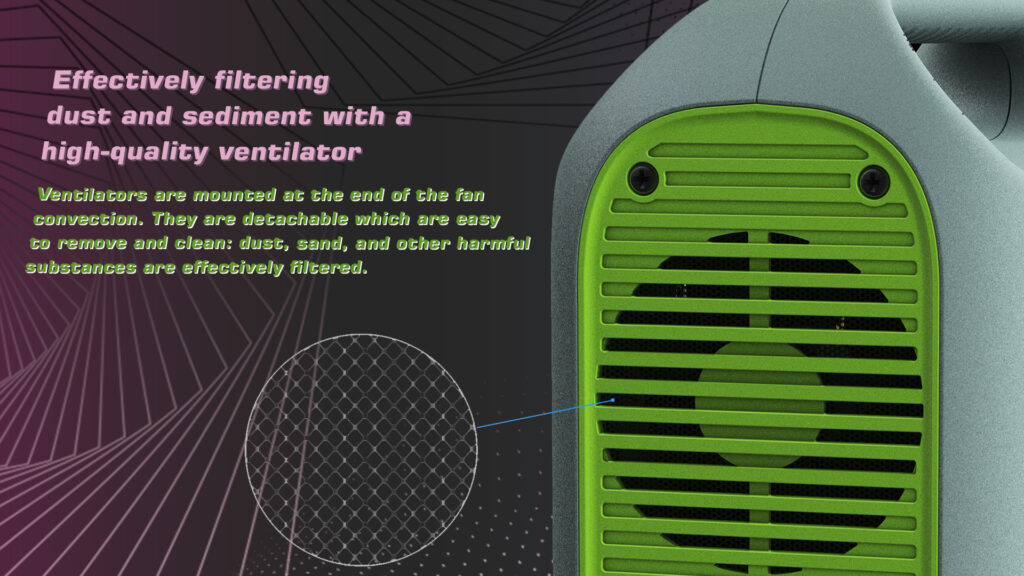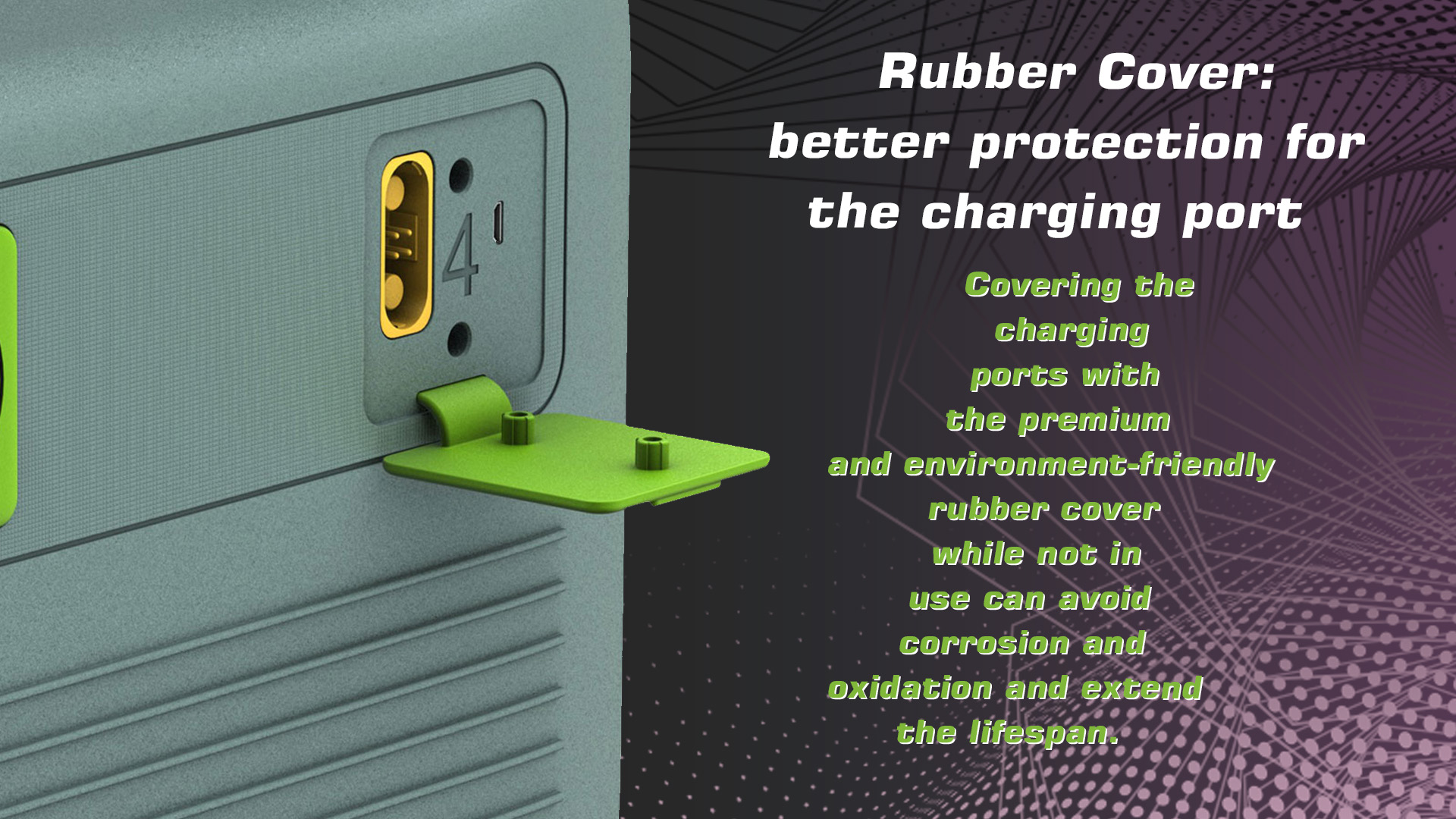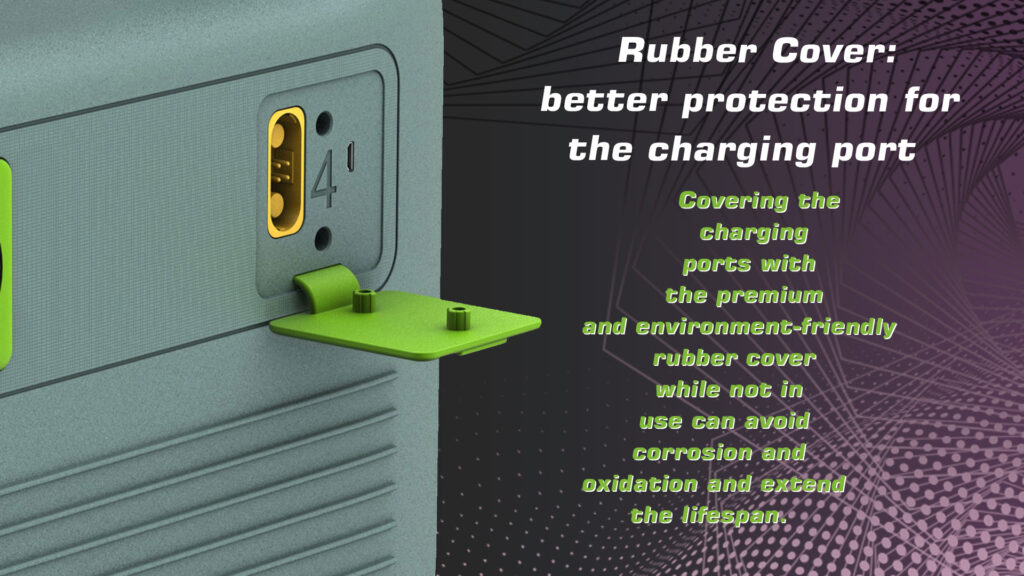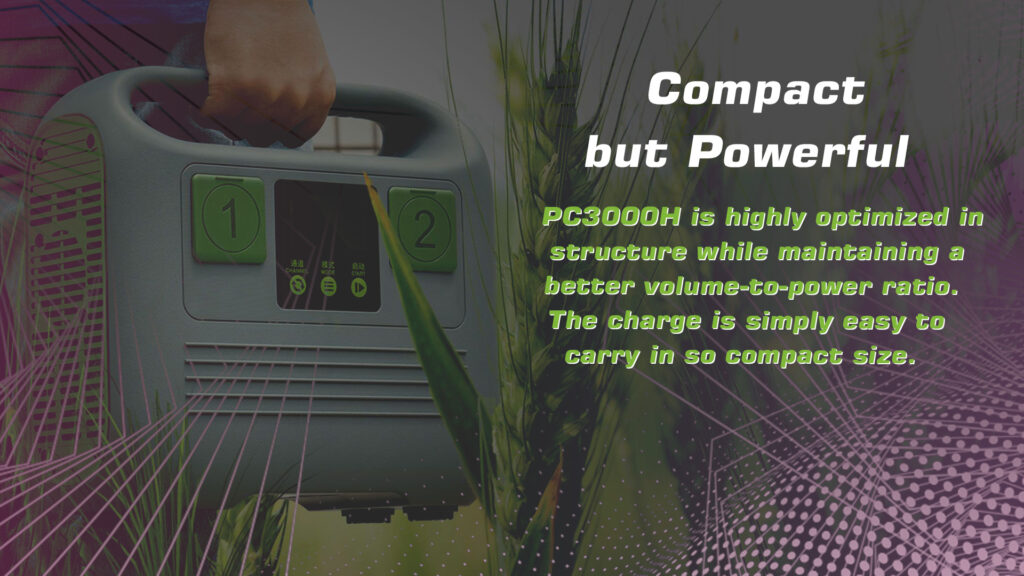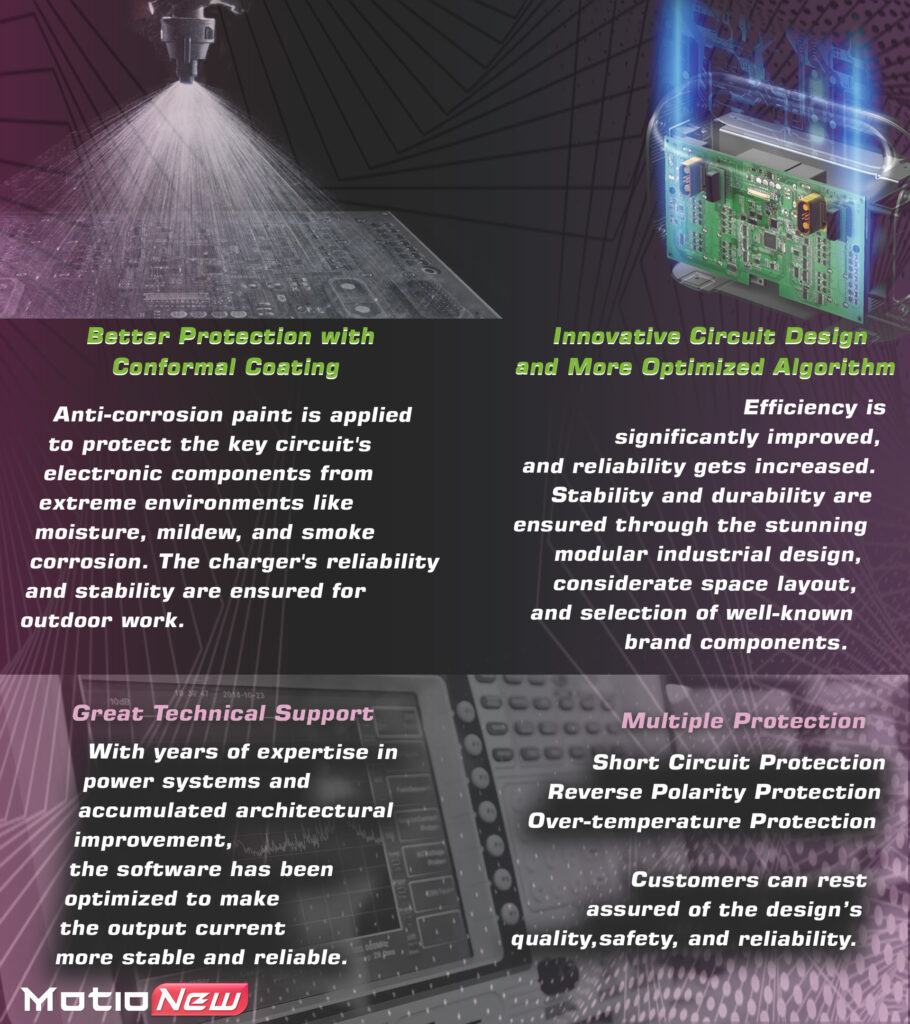 Additional information
| | |
| --- | --- |
| Weight | 7 kg |
| Dimensions | 30 × 15 × 30 cm |
Specifications
| | |
| --- | --- |
| Size and Weight | |
| Housing Material | Plastic (Flame Retardant PC+ABS) |
| Size | 294mmx139mmx282mm |
| Weight | 6Kg |
| | |
| --- | --- |
| Battery | |
| Type | Lithium Battery |
| LiPo Battery Cells | 12S/14S (4.2V) |
| LiHV Battery Cells | 12S/14S (4.35V) |
| | |
| --- | --- |
| Charge/Discharge | |
| AC 220V | |
| Fast Charge Current | max. 60A single channel |
| Standard Charge Current | max. 30A single channel, max. 60A Dual channels in total |
| Slow Charge Current | max. 20A single channel; max. 60A multi-channels in total |
| AC 120V | |
| Fast Charge Current | max. 1200W single channel |
| Slow Charge Current | max. 20A single channel; max. 1200W multi-channels in total |
| Storage Discharge Power | |
| Main Port | 50W Max. |
| Balance Port | 80W Max. (The current will be adjusted based on the balance port's temp) |
| Max Charge Output Power | |
| AC220V Output Power | 3000W |
| AC120V Output Power | 1200W |
| Discharge Power | 60W |
| Charging Mode | Fast charge /Standard Charge/ Charge / Storage |
| | |
| --- | --- |
| Working and Storage | |
| Working Temperature | 0℃-40℃ |
| Working Humidity | 0%-75% |
| Storage Temperature | -10℃-70℃ |
| Storage Humidity | 0%-75% |
Product contents
1x PC3000H charger
1x instruction manual
1x IEC C19 AC Power Cord