EFT Z Series Agricultural Drone Frame
4949.00 $ – 5647.00 $
Description
Z Series Agricultural Drone 
Z SERIES Effort-Tech (EFT) Agricultural Drone System is the INTELLIGENT & HYPEREFFICIENT solution for spraying and sowing your field to enjoy the ultimate experience.
Two load models Z30 (30kg) and Z50 (50kg) are available, with newly upgraded high-strength truss structure, wireless integrated flight control, large-flow double impeller pumps, and water-cooled centrifugal nozzles. The aircraft is the deep synergic integration of software and hardware.
Z-Series drones have an innovative and superlative structure design. Z-type folding replaced umbrella folding, which leads to a smaller size and easier transport. Double truss structure increases strength and durability. More importantly, it has a press-locking handle with an intelligent sensor. For convenient and sturdy operations, if the handle is not locked properly, the sensor will not activate and the drone will not power on.
There are two big clamshell inlets to easily pour the liquid (water or pesticide) into the tank. The tool-free housing eliminates the need for any screws or other tools to assemble the EFT Z drone. There are multiple built-in buckles inside the shell for quick assembly and disassembly. The front side of the drone is designed to be at a higher level compared to the tail, to have an aerodynamic design, and be less resistant to the wind.
This drone is full of sensors to give feedback to the user in case of any faults. It has a separate ultrasonic flow meter for each nozzle, precise weighing modules to avoid overloading the drone, and a smart feedback module which is constantly monitoring all the sensors in different parts of the drone including the motors, speed controllers, and nozzles.
The flight controller, receiver, and RTK system have a modular design and wire-free design, which are wire-free. The wire layout of the system is deeply optimized to facilitate the repair and debugging. The Z series drone structure and all the plugs are immersion waterproof (IP67). EFT Z30 and EFT Z50 have a common universal structure.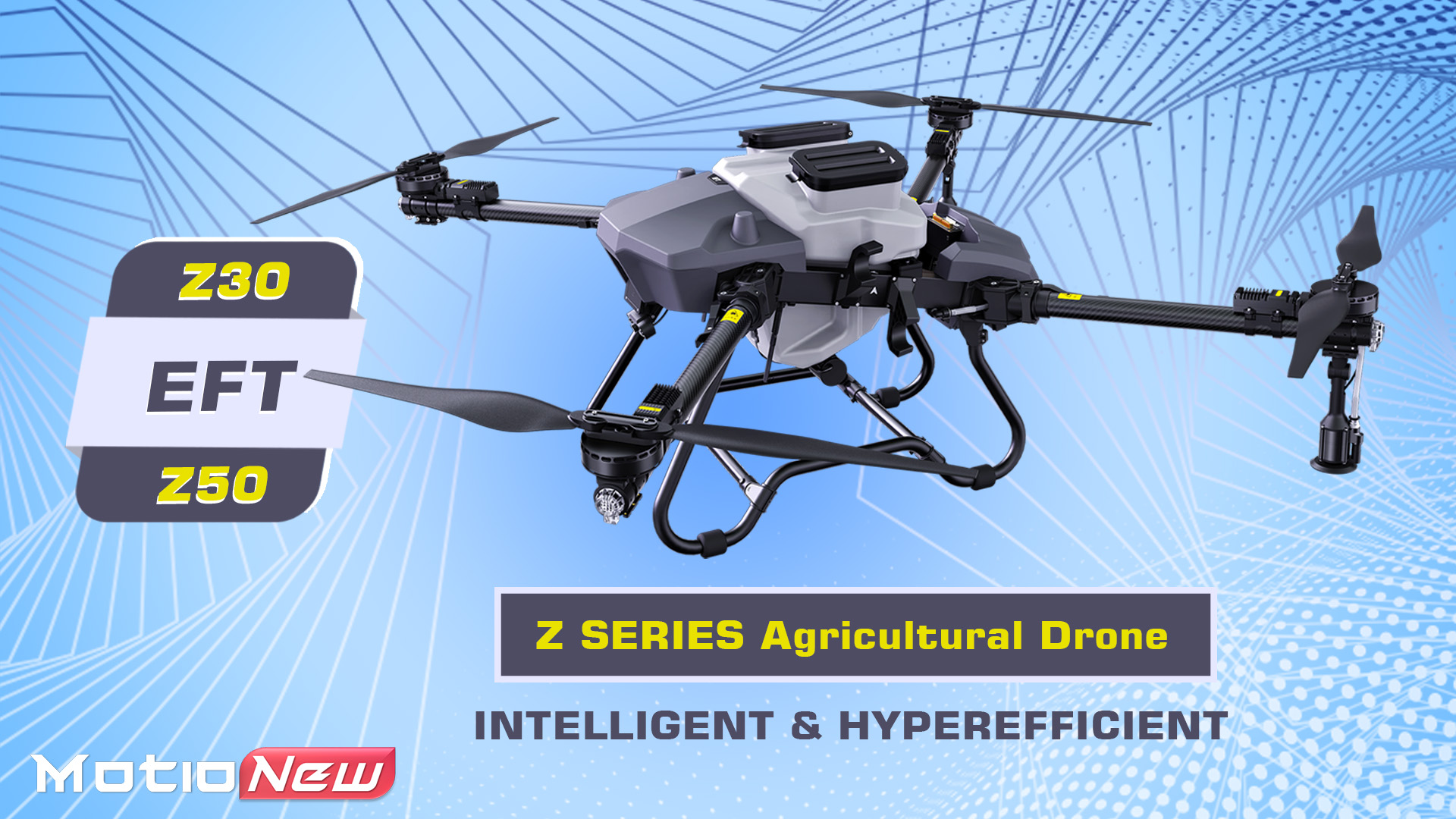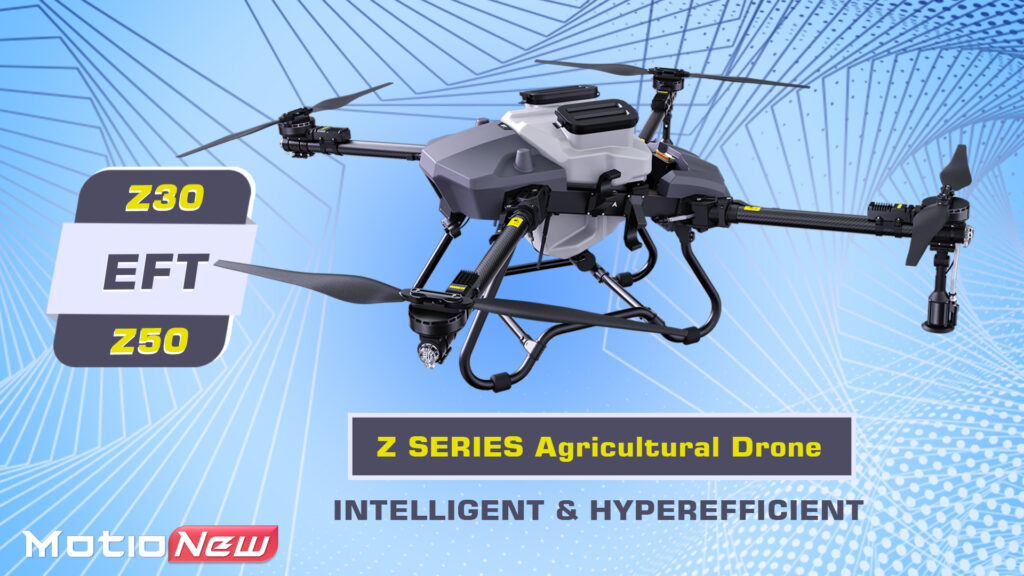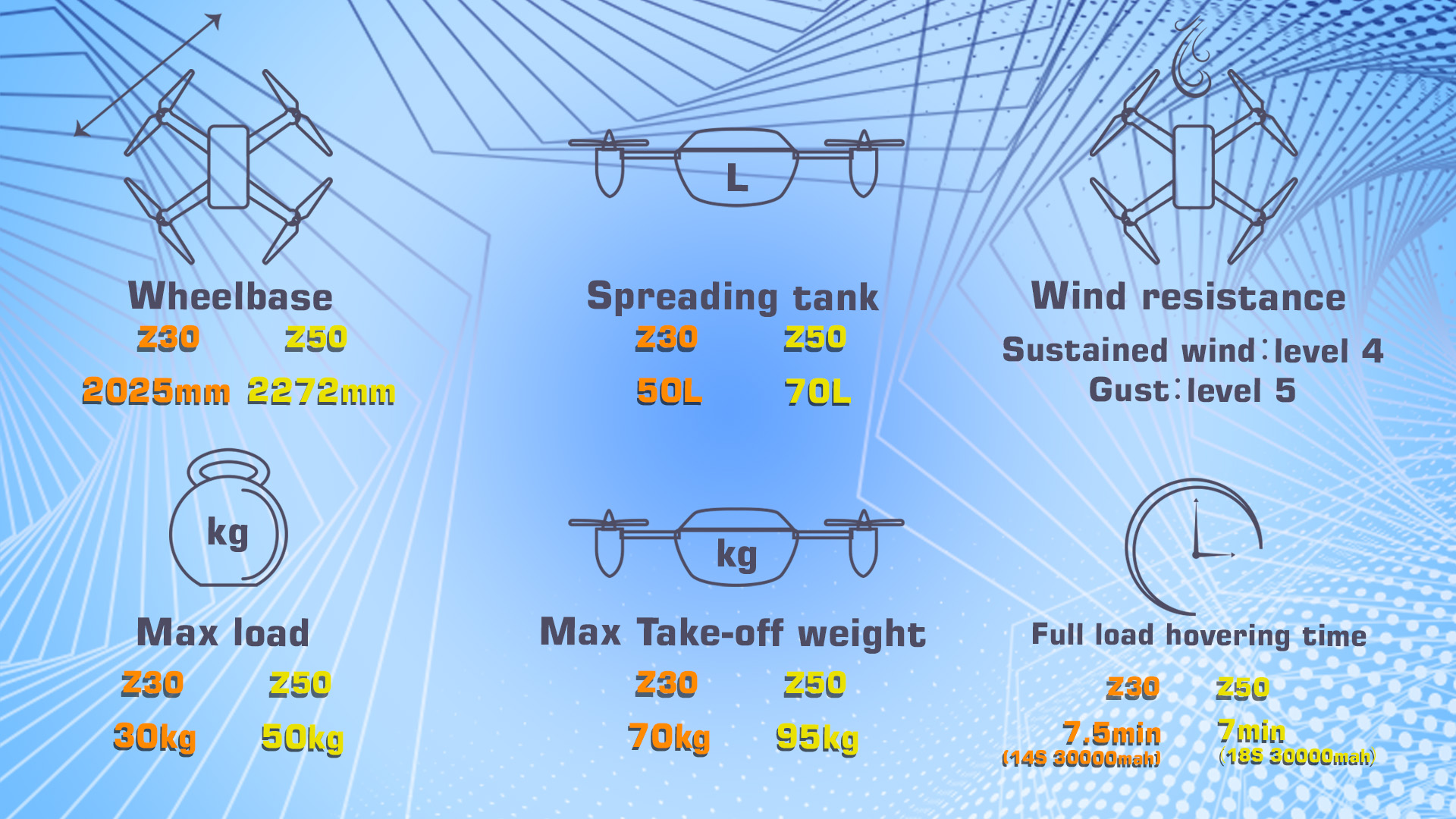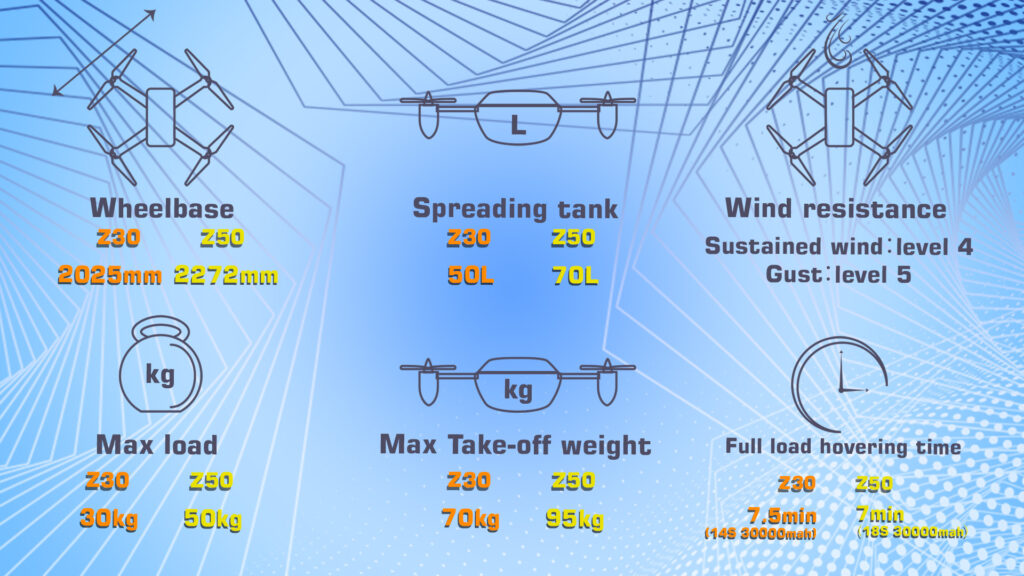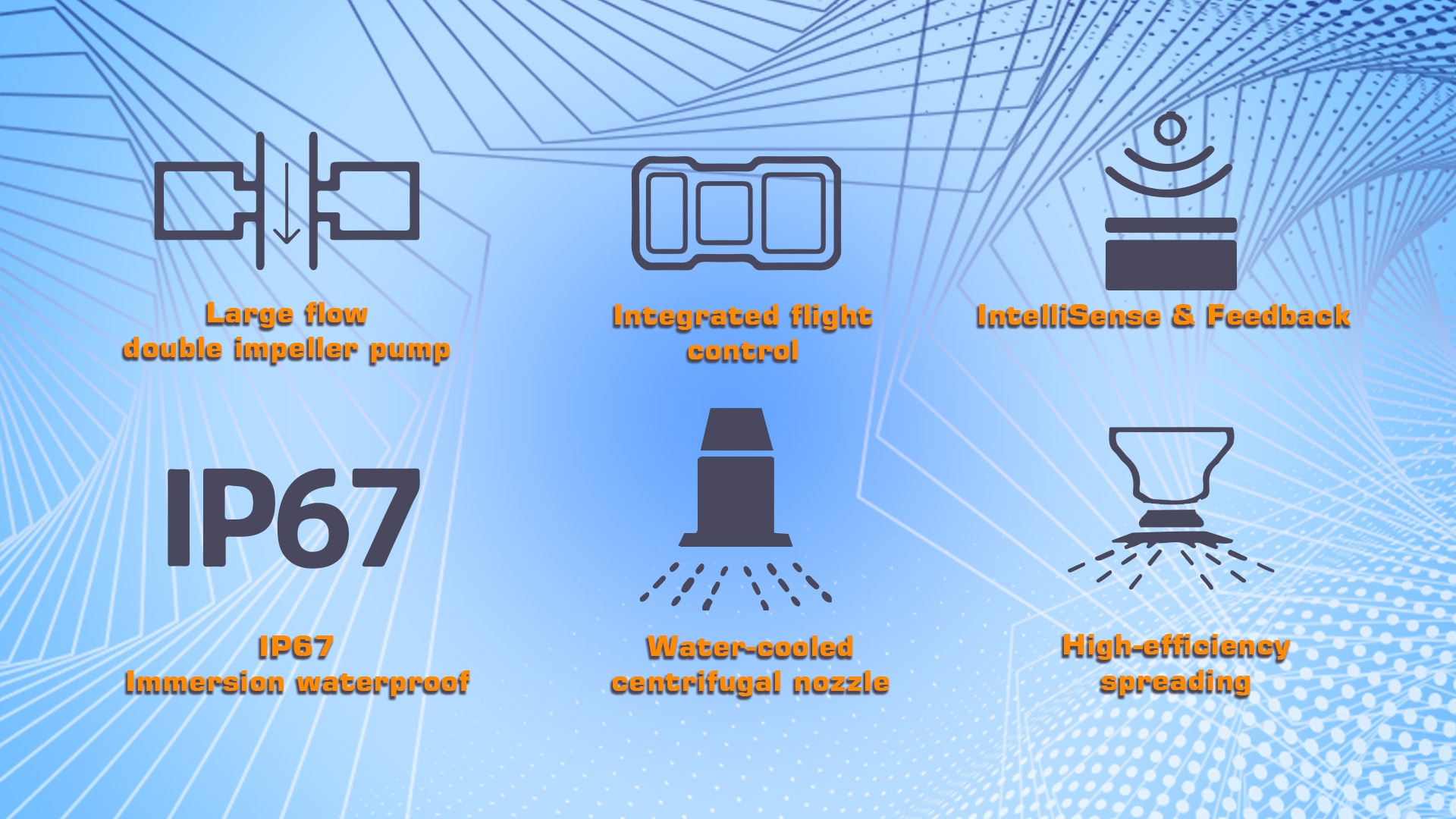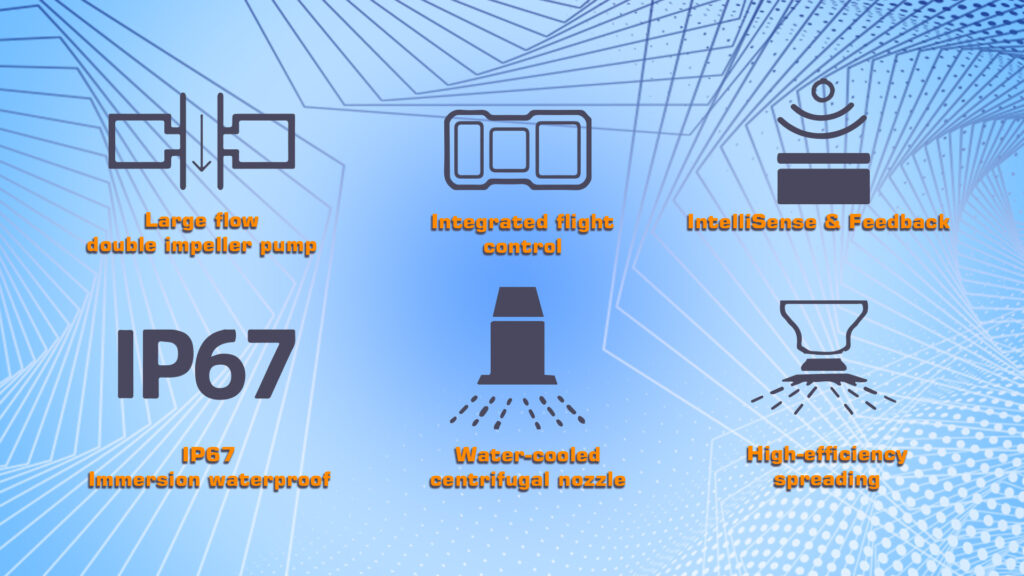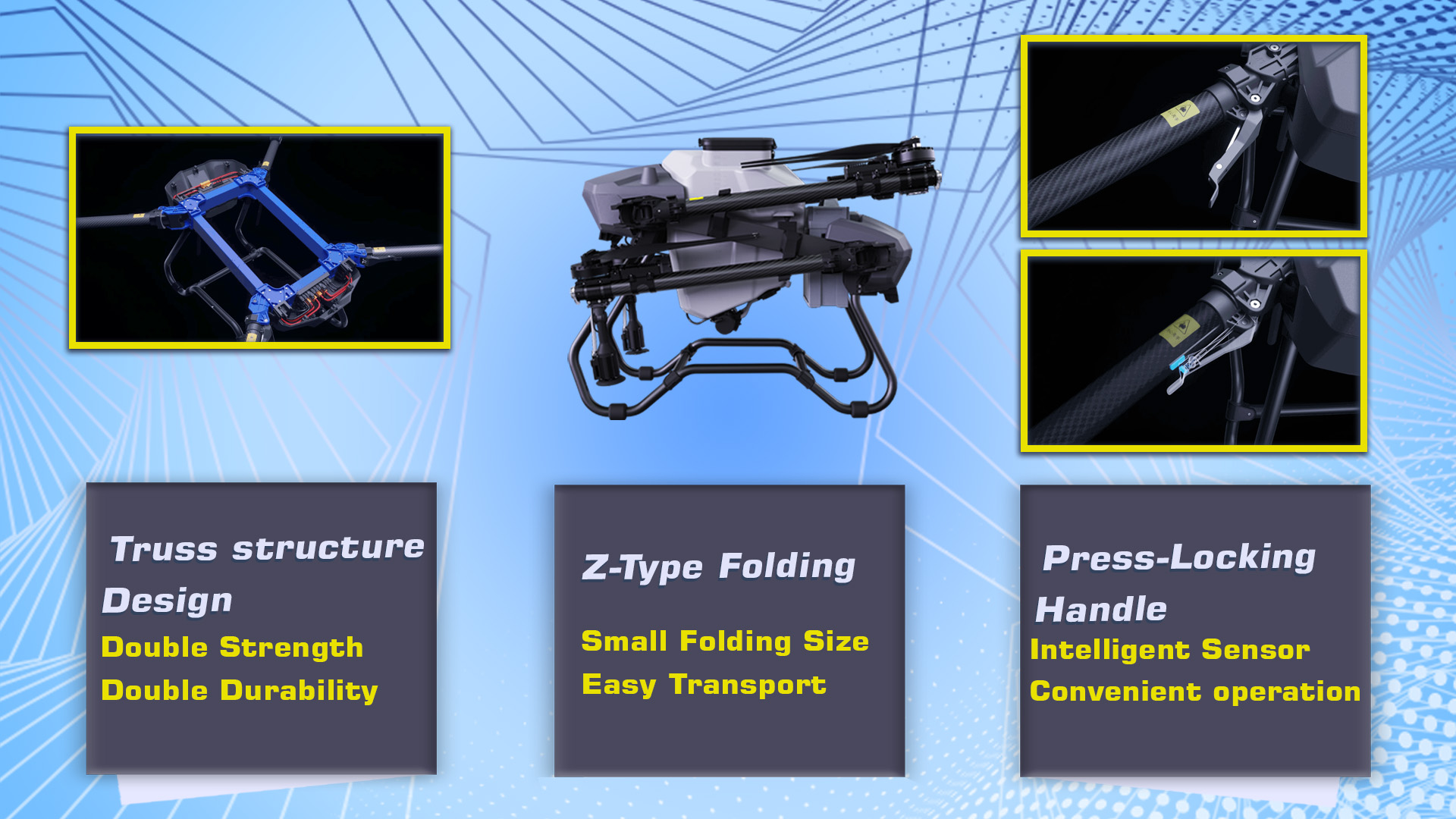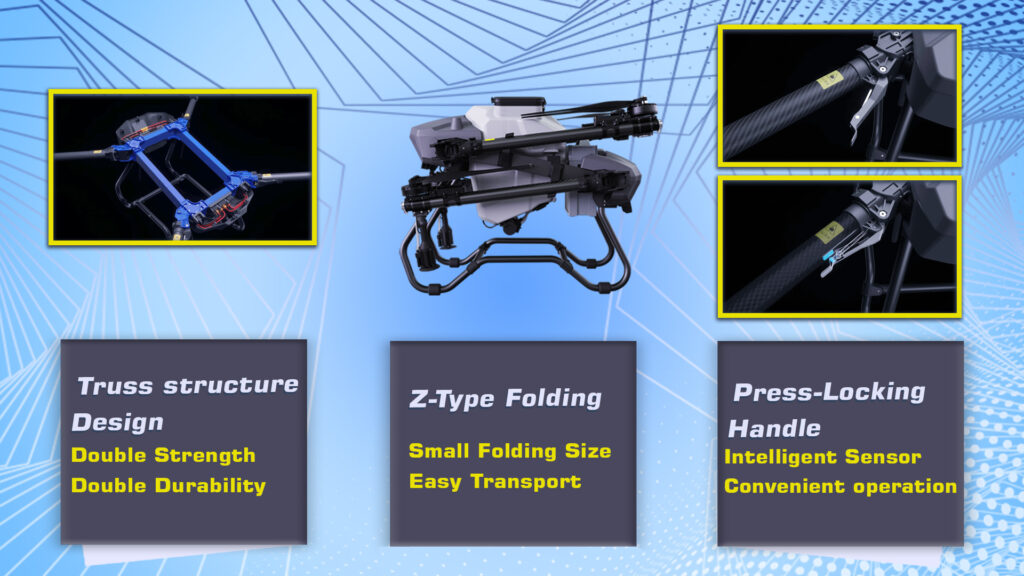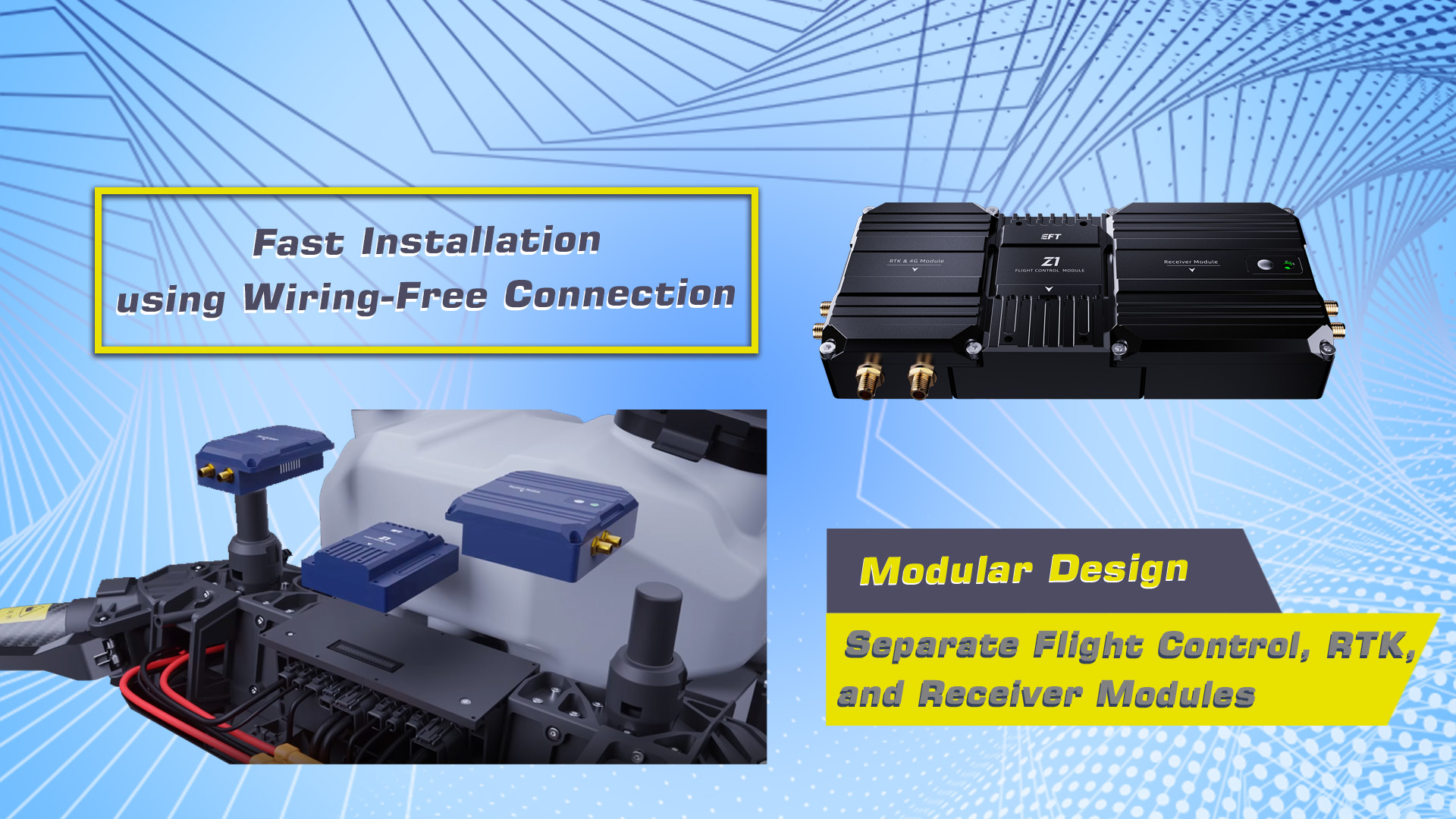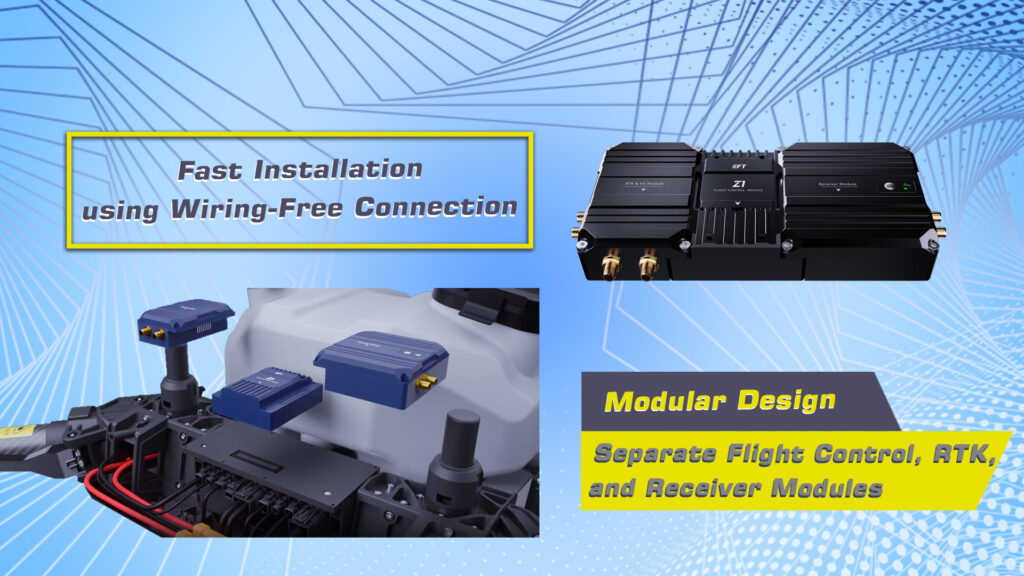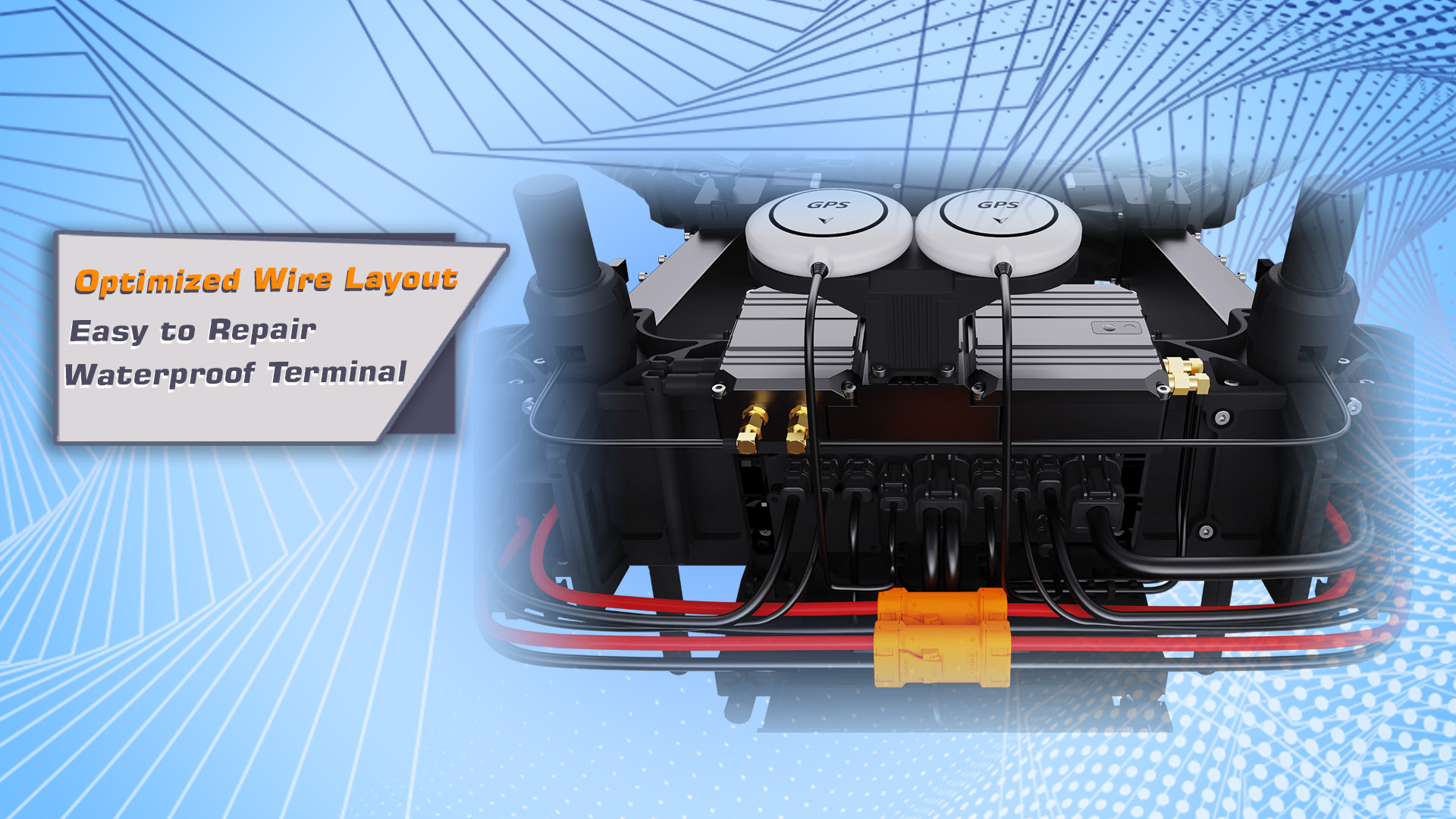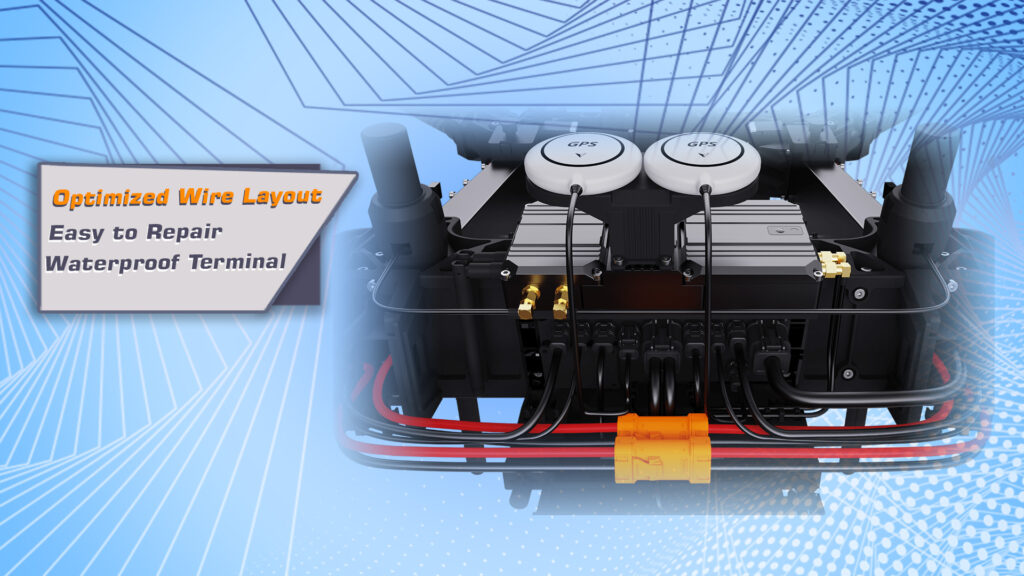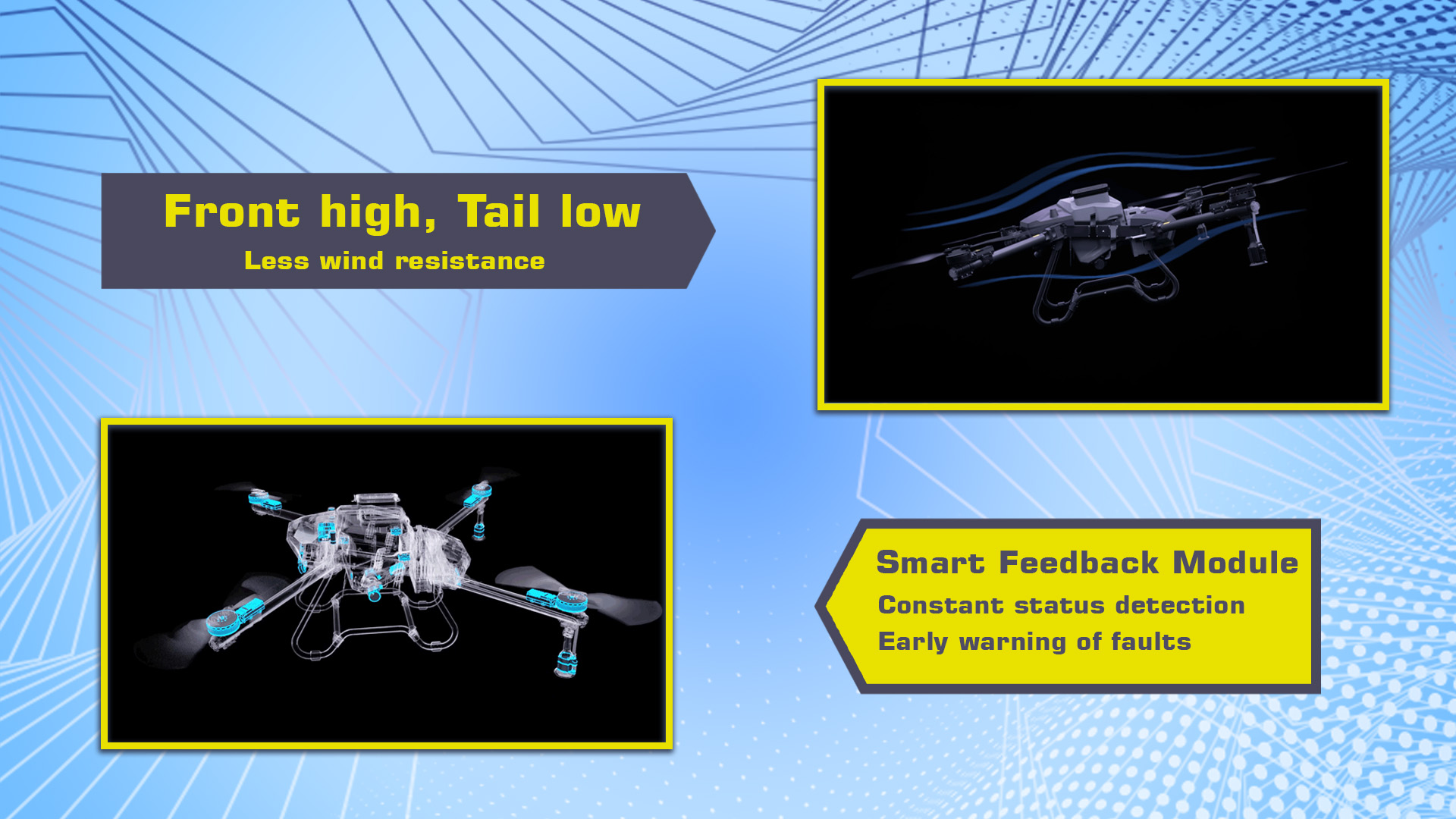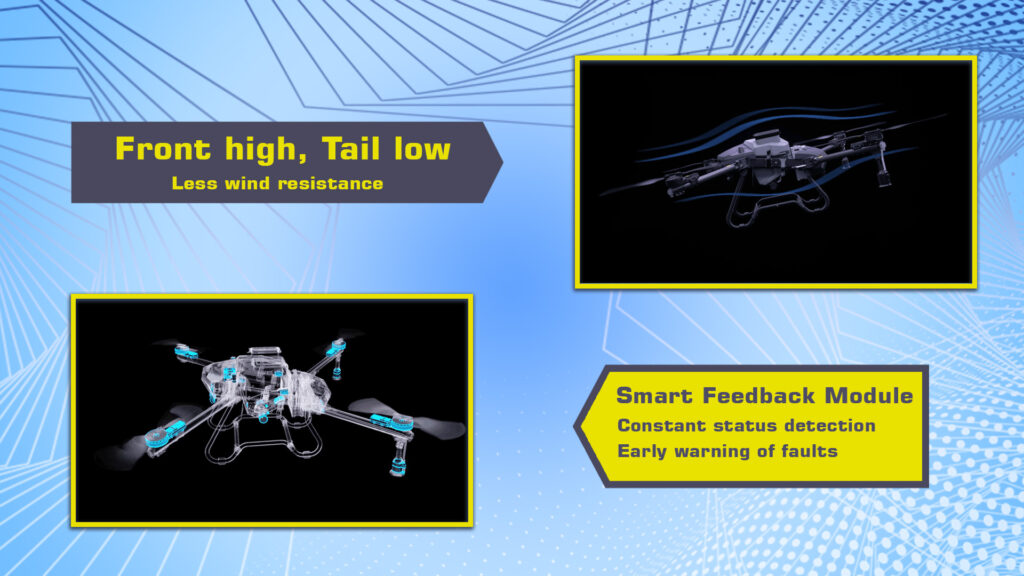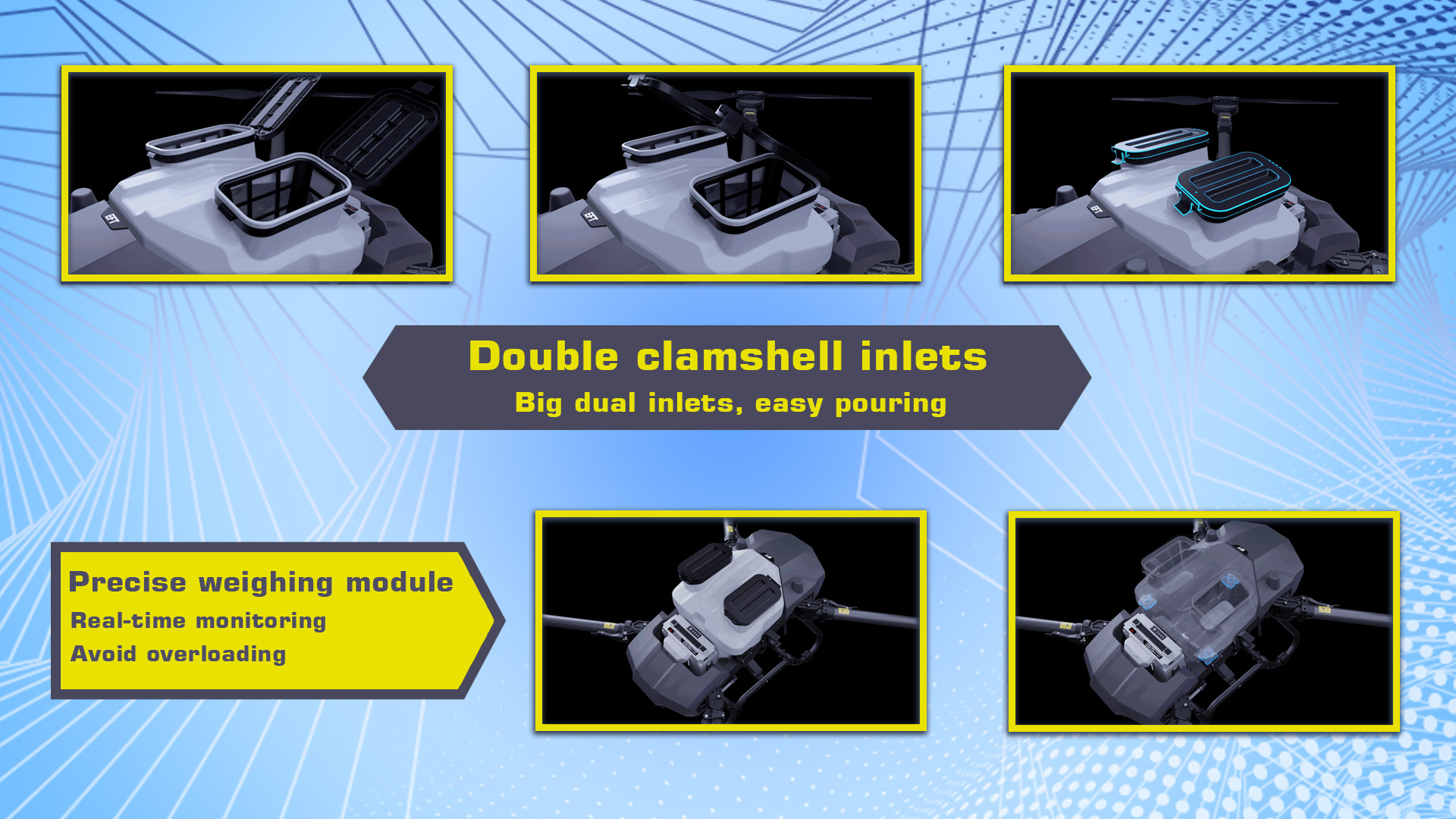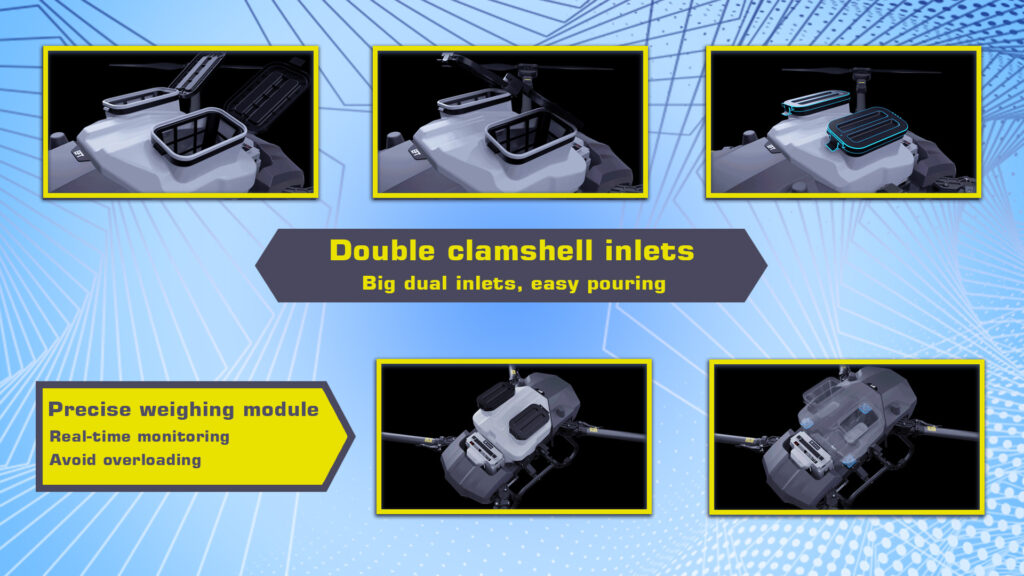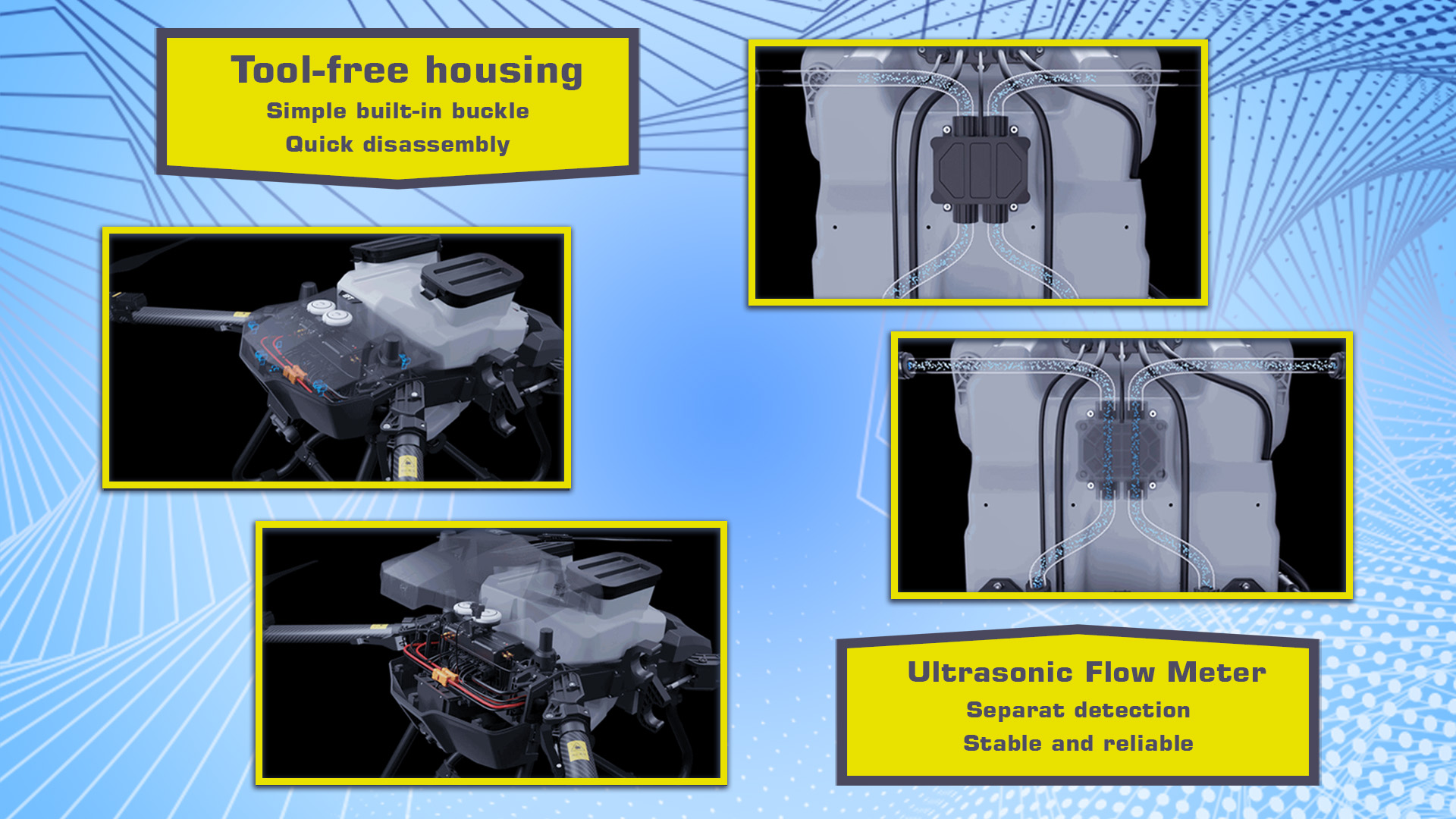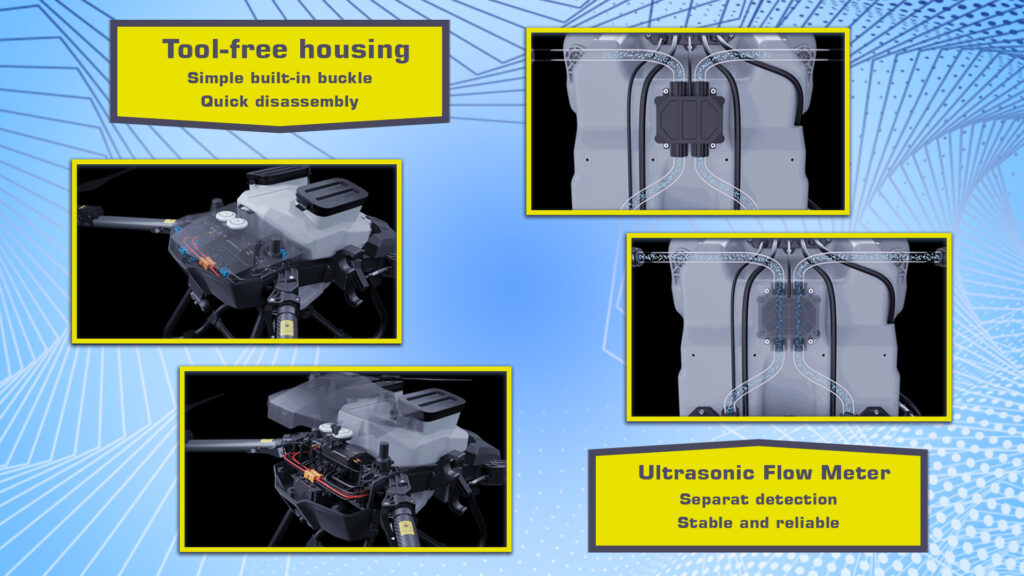 If you have any questions regarding our products, use the Motionew Contact Page to consult our engineering team.
Additional information
| | |
| --- | --- |
| Weight | 30 kg |
| Dimensions | 100 × 100 × 100 cm |
Product contents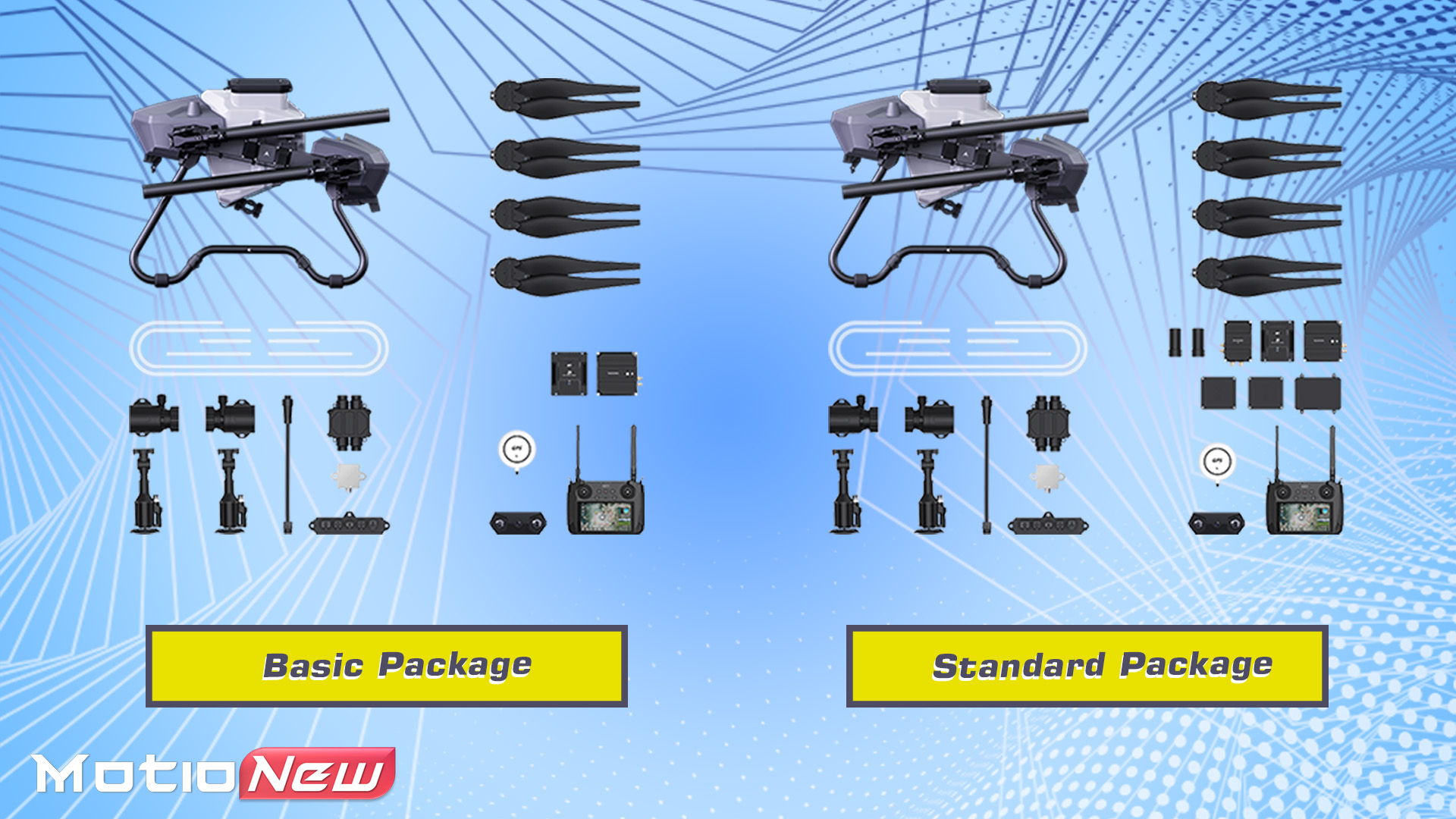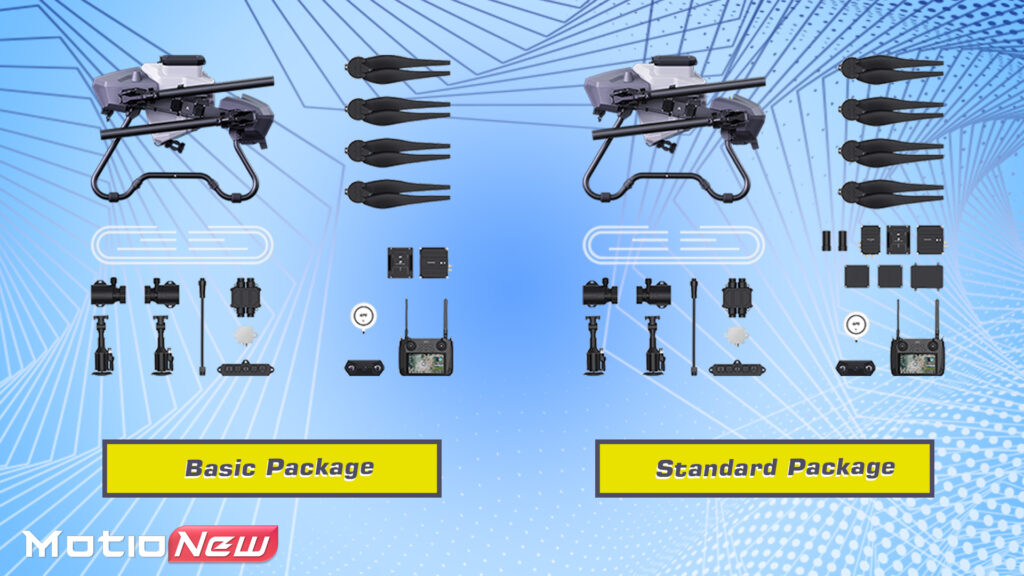 Specifications
DRONE SYSTEM
Z30
Z50

Unloaded Spraying drone weight (without batteries)

29.8kg

31.5kg

Unloaded Spraying drone weight (with batteries)

40kg

45kg

Unloaded Spreading drone weight (without battery)

30.5kg

32.5kg

Unloaded Spreading drone weight (without battery)

40.7kg

46kg

Max Take-off weight

70kg

95kg

↑ ( The weight parameters vary by ±1kg according to the final product configuration.)

Wheelbase

2025mm

2272mm

Expand Size

Spraying drone: 2435*2541*752mm

Spreading drone: 2435*2541*774mm

Spraying drone: 2845*2718*830mm

Spreading drone: 2845*2718*890mm

Folded size

Spraying drone: 979*684*752mm

Spreading drone: 979*684*774mm

Spraying drone: 1066*677*830mm

Spreading drone: 1066*677*890mm

No-load hovering time

17.5min (Test by14S 30000mah)

20min (Test by18S 30000mah)

Full load hovering time

7.5min (Test by 14S 30000mah)

7min (Test by18S 30000mah)

Working temperature

0-40℃

SPRAYING SYSTEM

Spraying tank

30L

50L (recommend 45L)

Water Pump

Volt: 12-18S

Power: 30W*2 Max flow:8L/min*2

Nozzle

Volt: 12-18S

Power: 500W*2 Atomized particle size:50-500μm

Spray width

4-8m

SPREADING SYSTEM

Spreading tank

50L

70L

Max load

30kg

50kg

Applicable granule

0.5-6mm dry solids

Spread width

8-12m

MOTOR SYSTEM

Model

11115

11122

Volt

14S

18S

KV

95kv

60kv

Maximum power

7350W

9730W

 Constant power

Constant Power

3100w

Propeller size

43inch

48inch

FLIGHT CONTROL

Operating Voltage

12-80V

Working temperature

-10~60℃

RTK

Horizontal ±0.1m,Vertical ±0.1m

GPS

Horizontal ±1.5m,Vertical ±0.5m

Wind resistance level

Sustained wind: level 4, Gust: level 5

REMOTE CONTROL

Resolution

1080*1920

display screen

5.5inch

Working time

12h

Charging time

5h (20W)

Control distance

3km (3m Height without shelter)

Weight

850g

RECOMMENDED BATTERY

Volt

14S

18S

Capacity

30000mah

30000mah

Weight

10kg

13.5kg
Documents
Please contact us for more information on the product