Sale!
MotionUAV P400 Long Range Radio Telemetry Module
Description
Overview For MotionUAV P400
MotionUAV P400 Radio is a new line-of-sight drone data link communication module from MotionUAV. It features high power, high speed, and high receiver sensitivity, making it ideal for use in drone communications systems. For the ultimate solution in design and flexibility and cost/size sensitive applications, consider the MotionUAV Series P400 radio platform based on Microhard Pico Series. Offering selectable ISM 900MHz & Licensed 400MHz modes, in a single module, this Radio Telemetry Module provides an economical solution. Consult Motionew Online Shop to see the full range of our products.
Features of this Long Range Module
Supports up to 345 kbps (@ 900MHz)

Software Selectable 400 MHz & 900 MHz Bands.

Quad Filter Stage provides Extreme Noise & Interference Rejection

Point-to-Point, Point-to-Multipoint, Store & Forward Repeater

Industrial Temperature (-55C to +85C)

Maximum allowable transit power (Adjustable)

Low Power consumption in Sleep and Sniff modes (Future)

32 bits of CRC, selectable Forward Error Correction with retransmission

Separate diagnostics port—transparent remote diagnosis and online network control

Compatible with some GPS Radio Transceivers

Microhard compatibility with 920F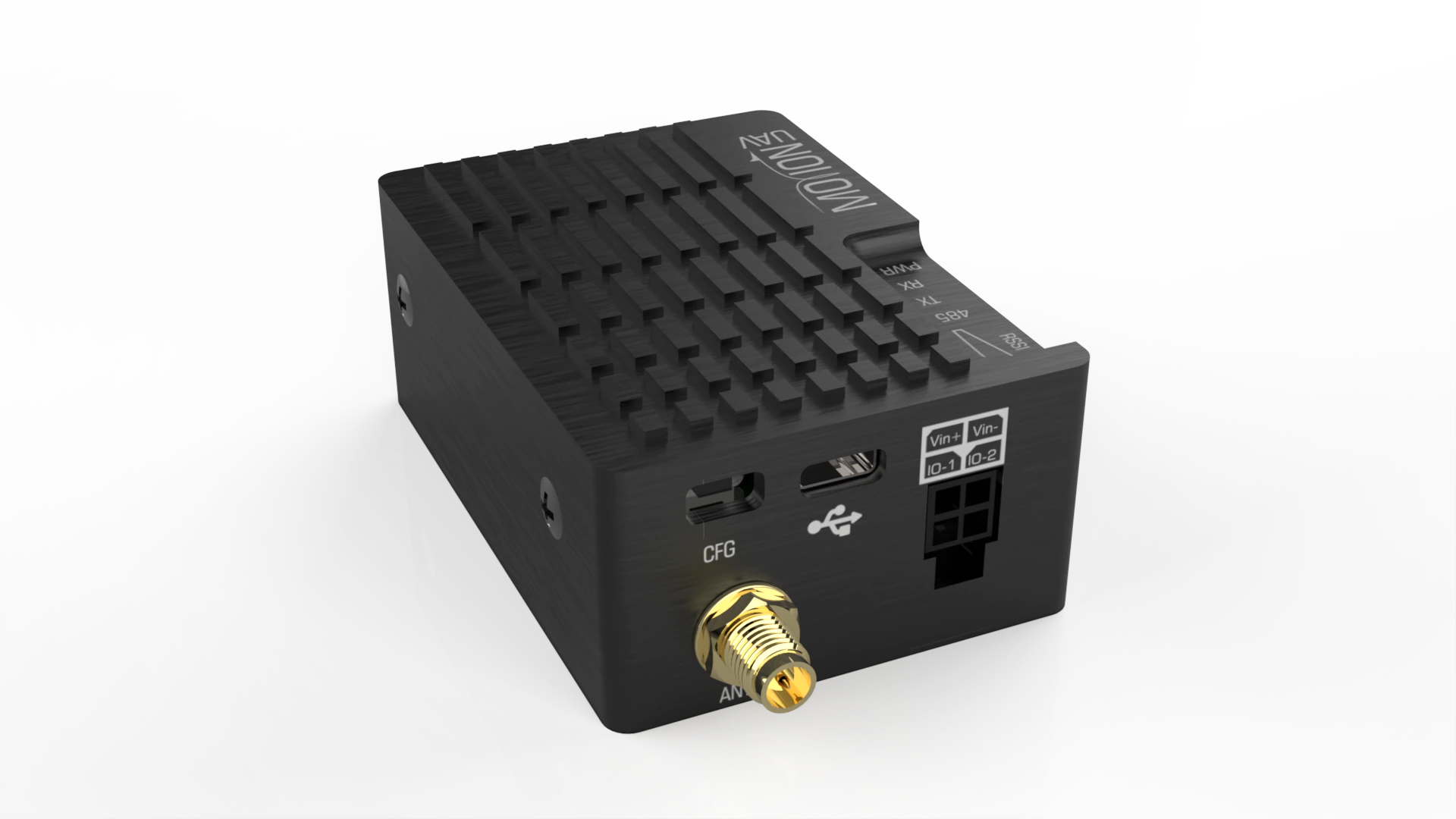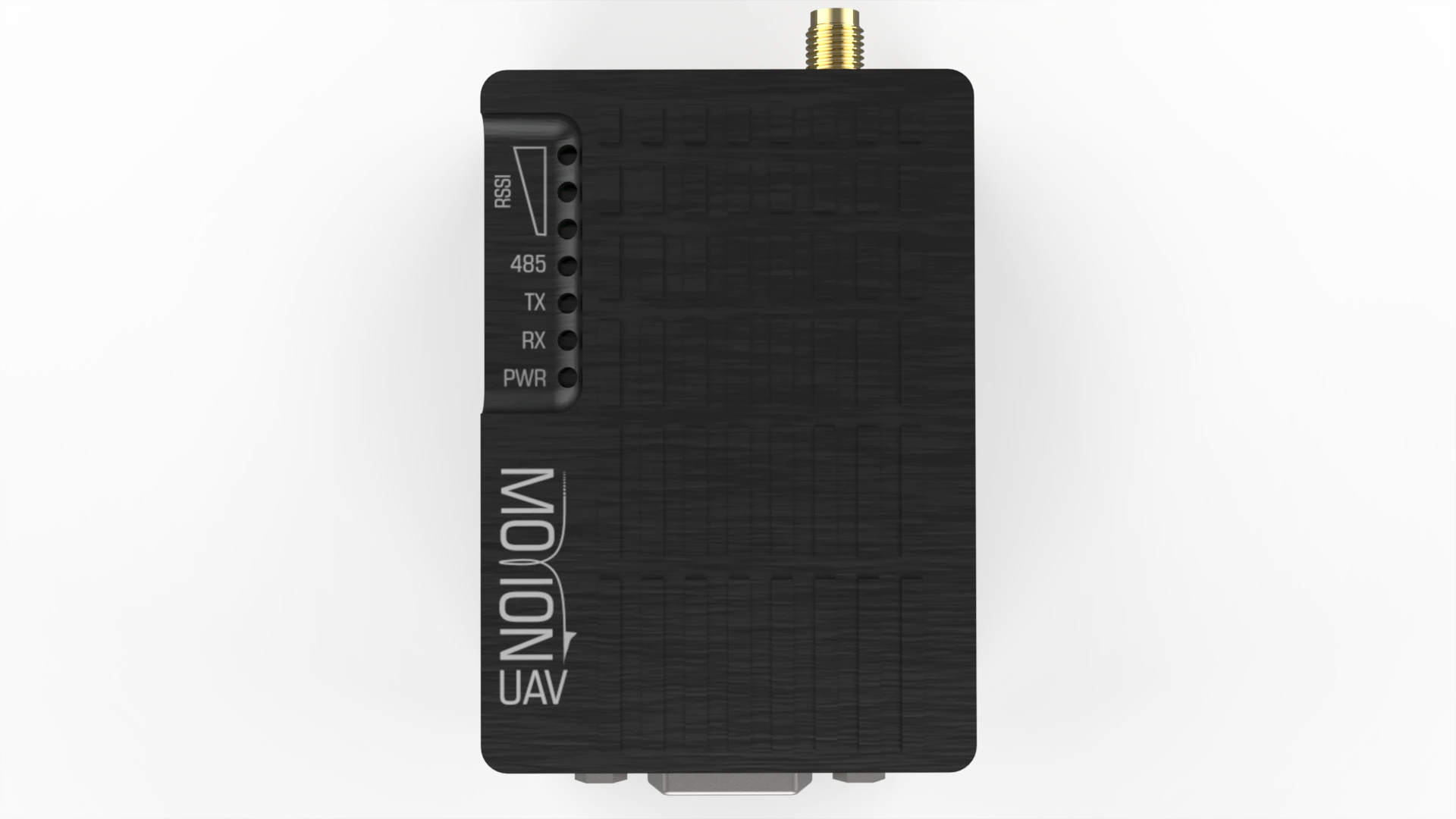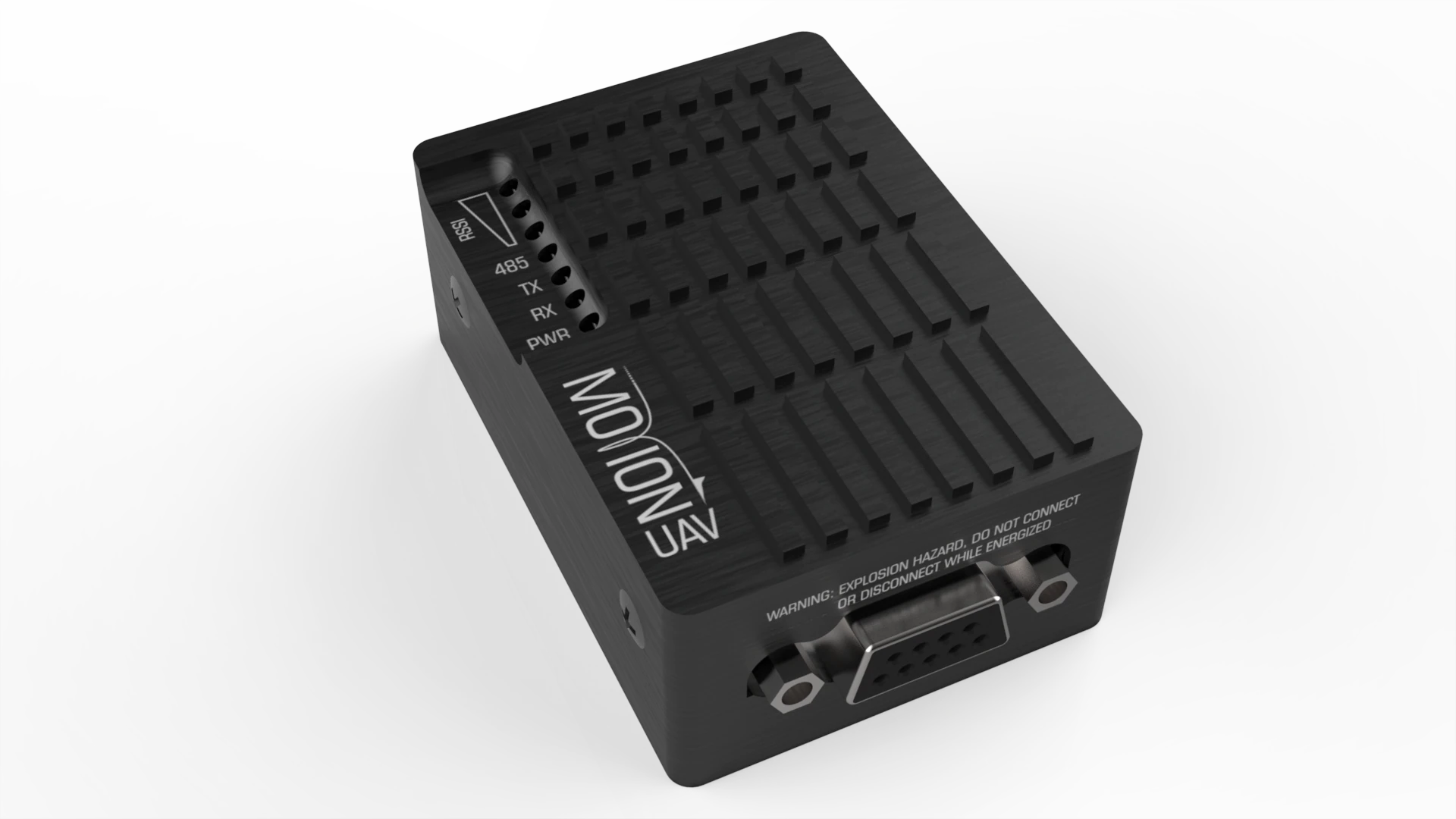 Pinouts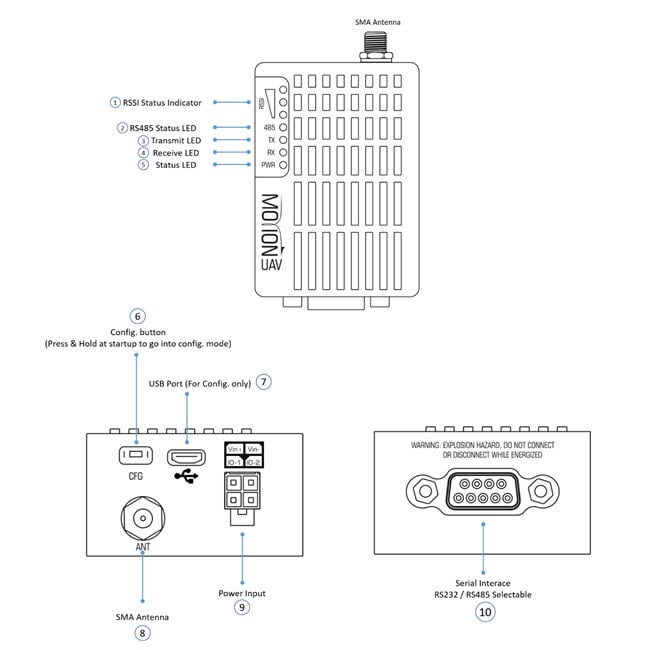 1- Receive Signal Strength Indicators ​
2- This LED will illuminate when the P400 Data port is configured as a RS485 port
​3- When illuminated, this LED indicates that the modem is transmitting data over the air ​4- This LED indicates that the modem is synchronized and has received valid packets
​5- This LED will illuminate when the P400 Enclosed is connected to a power source (9-30 VDC)

6-Holding this button while powering-up the modem will boot the unit into COMMAND mode: the default serial interface will be active and temporarily set to operate at its default serial settings of RS232 and 9600/8/N/1
7-USB Port for configuration of module. Only available on new versions
8-RP-SMA Female Bulkhead Antenna connector. ATTENTION: DO NOT POWER the module without the Antenna connected
9-Vin+/Vin– is used to power the unit. The input Voltage range is 9-30 Vdc with at least 1A current requirement
10-Data Serial interface for connection to a PC (using a R232/RS485 to USB cable) or to Pixhawk / Paparazzi / MotionUAV flight controllers (using a ​RS232/485 to TTL convertor)
​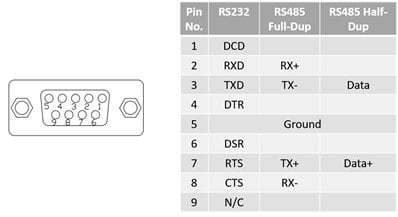 Power Requirements
The module needs an independent 2A current power supply.
General Connection Mode
Please attach a RS232-USB transmission cable to the module, in order to connect it to the computer. The default standard interface rate is 9600. The required interface baud rate can be changed according to the requirements. To do so, you need the change the configuration of the module. Please do not change the configuration if you do not know what you are doing (please do it only if you are an expert), as you may brick the module.
If you have any questions regarding our products, use the Motionew Contact us page to consult our engineering team.
Additional information
| | |
| --- | --- |
| Weight | 0.1 kg |
| Dimensions | 4.6 × 6.6 × 2.9 cm |
Specifications
MotionUAV ​P400 Specification

Spreading Method

Frequency ​Hopping, GMSK, 2GFSK, 4GFSK, QPSK

Forward Error Detection

Hamming, BCH, Golay, Reed-Solomon, Viterbi

Error Detection

32 bits of CRC, ARQ

Encryption

Optional (AES)

Range

60 miles (100 km)

Serial Interface

RS232/485 (Selectable)

Serial Baud Rate

300 bps to 230 kbps

Operating Modes

Point-to-Point, Point-to-Multipoint, Store & Forward Repeater, Peer-to-Peer

Rejection

Adjacent Channel @ 400 MHz: 60 dB

Alternate Channel @ 400 MHz: 70 dB

Adjacent Channel @ 900 MHz: 57 dB

Alternate Channel @ 900 MHz: 65 dB

Power Consumption (3.3V +/- 0.3V @1W)

Sleep: < 1mA (Future)

Idle: 20mA

Rx: 45mA to 98mA

Tx Peak: 2A

Connectors

Antenna: RP-SMA Female Bulkhead

Data: DB9-F

Environmental

-55oC ~ +85oC

5-95% humidity, non-condensing

Weight

100g

Dimensions

46x66x29mm
Product contents
Product contents