CUAV Pixhawk V5 plus UAV Flight Controller
469.00 $ – 667.00 $
Description
CUAV Pixhawk V5 Plus Overview
The CUAV Pixhawk V5 plus UAV Flight Controller is an FMUv5-based autopilot device designed and made by CUAV. This open-hardware design is aimed at both commercial and academic users. The Pixhawk V5+ Autopilot adopts a convenient modular design for user integration and allows the user to focus on designing its backplane. FMU v5 open-source hardware features more advanced processors than FMU V3, larger flash and RAM, and more stable and reliable sensors. The V5+ is fully compatible with PX4 and ArduPilot firmware. You may also take a look at the Pixhawk CUAV X7 Pro Flight Controller for the sake of comparison. 
The core part of the CUAV Pixhawk V5 plus UAV Flight Controller is integrated into the V5 core. The lower plate is detachable and serves only as an external interface carrier, giving consumers a customized space. A built-in high-performance shock absorption system allows the sensor and the main board of the flight controller to adapt to various severe environments. CUAV Pixhawk V5+ autopilot comes with five built-in sets of sensors. The flight controller monitors the multi-channel sensor data in real-time and immediately performs redundant switching in case of a fault, improving flight safety and stability. V5+ supports the RTK positioning module for precise centimeter positioning to meet your higher positioning requirements (the RTK positioning module needs to be purchased separately).
Pixhawk can be used with a wide range of robots including Drones such as Fixedwing, Multirotor, VTOL, etc, and ground robots with wheel and underwater ROV robots. By using the Pixhawk flight controller you can make your robot perform a fully autonomous mission. Pixhawk autopilot is open source so you can do the customization and integration to your own drone or other kinds of robots.
Please visit Flight Controllers for information on related products. Consult our Online Shop to see the full range of our products.
If you have any questions regarding our products, use the Motionew Support team page to consult our engineering team.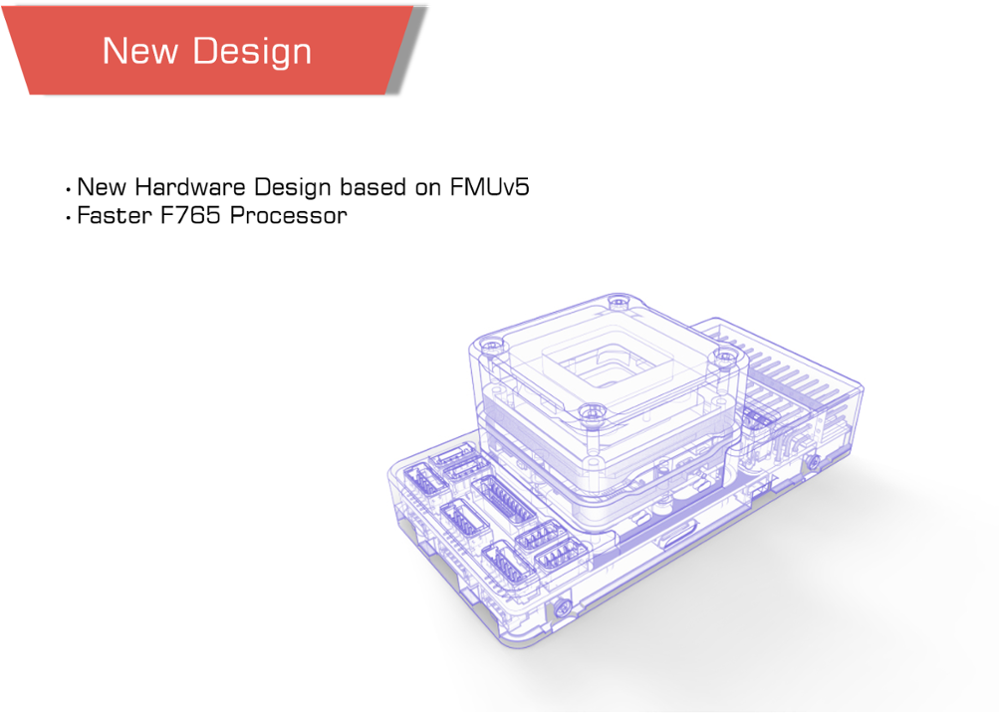 Hardwae design based on FMUv5
F765 Processor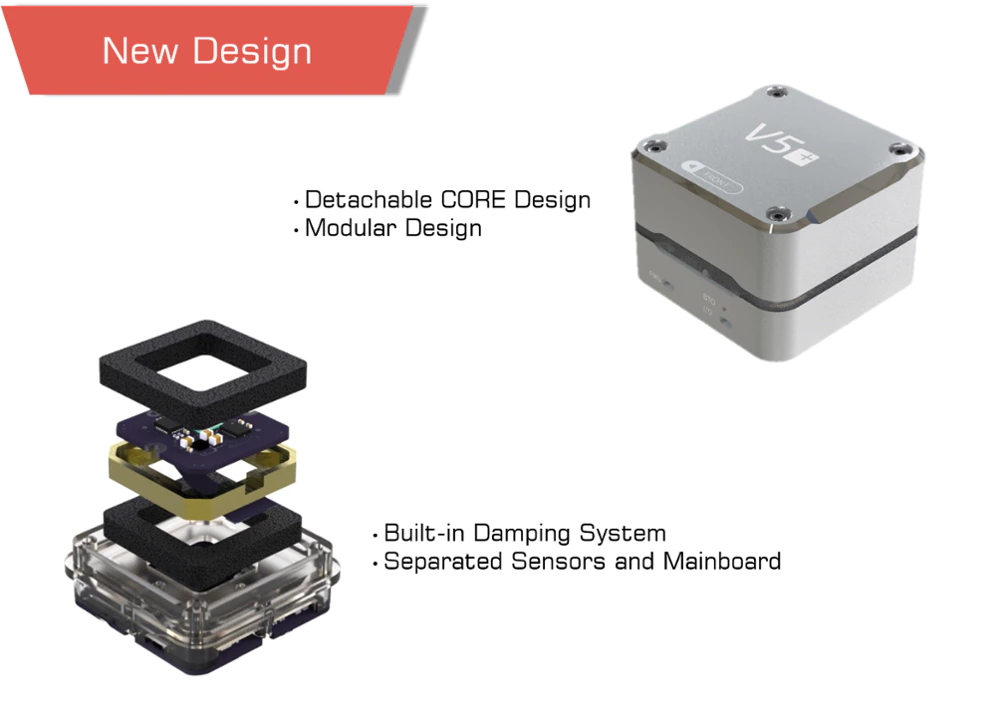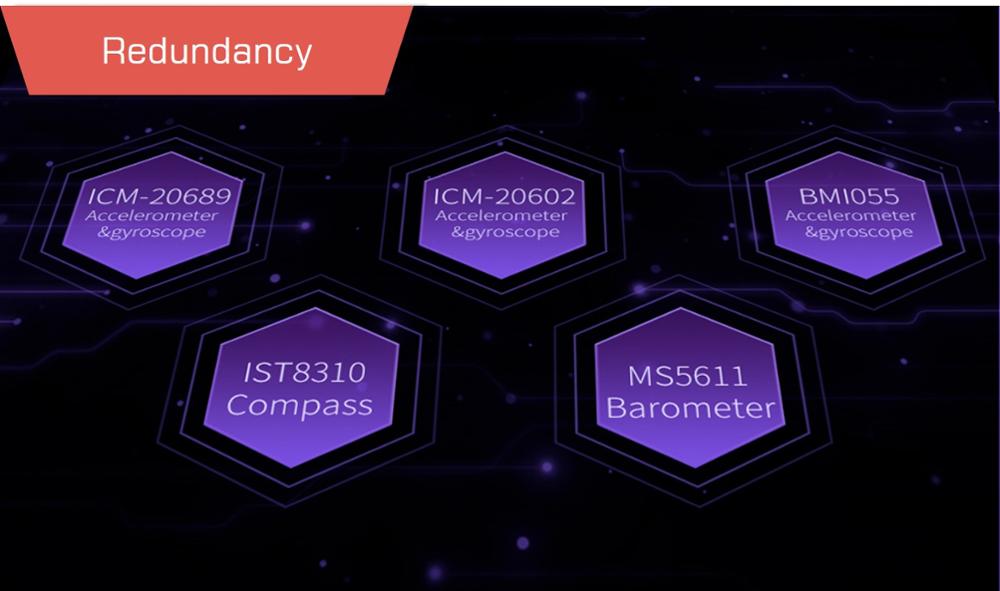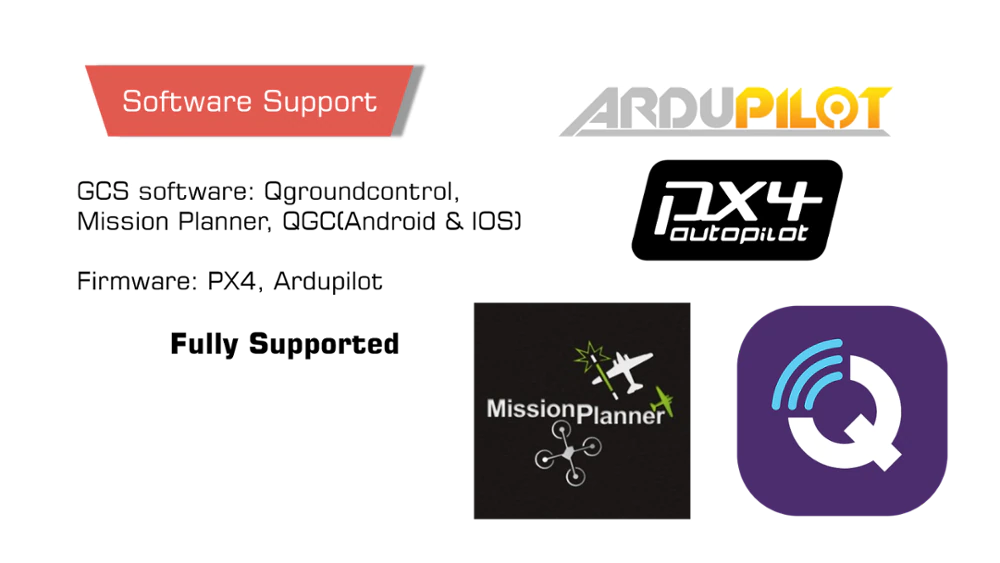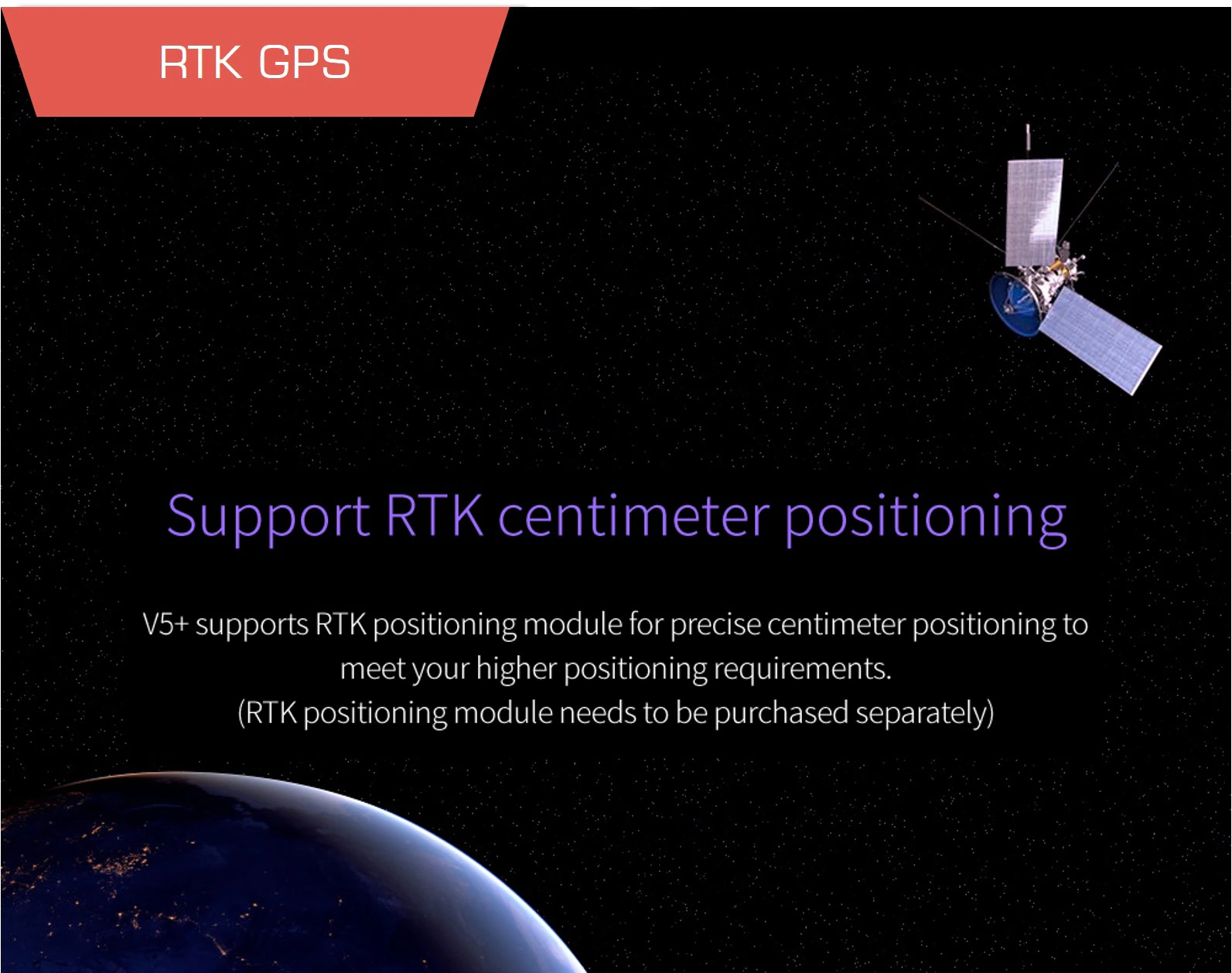 Additional information
| | |
| --- | --- |
| Weight | 1 kg |
| Dimensions | 10 × 10 × 5 cm |
Specifications
| | |
| --- | --- |
| Compatible brand | PX4 / Ardupilot |
| Weight | 90g |
| Dimensions | 85.5 X 42 X 33mm |
| Operating temperature | -20 ~ 80°C |
| Output |  8-14 PWM |
| Memory | 2MB |
| RAM |  512KB |
| IO processor | STM32F100 |
| Accelerometer/Gyroscope | ICM-20689 |
| Main FMU processor | STM32F765 |
| IO processor | STM32F100 |
| Accelerometer/Gyroscope | ICM-20689 |
| Accelerometer/Gyroscope | BMI055 |
| Magnetometer | IST8310 |
| Barometer | MS5611 |
| 8-14 PWM outputs | (6 from IO, 8 from FMU) |
| Servo output | S.Bus |
| Serial ports | 5 general purpose |
| Ports | 4 I2C |
| Buses | 4 SPI |
| Analog inputs for voltage | current of 2 batteries |
| Power | 4.3~5.4V |
| USB input | 4.75~5.25V |
| Servo rail input | 0~36V |
Documents
Product contents
Product contents
1x V5+
2x 12C/CAN cable
1x ADC3.3 cable
1x RSSI cable
1x SUBS cable
1x HV PM Power cable
1x Dupont cable
1x Pw-Link module
1x USB-TypeC cable
1x 16G memory card
1x DSM cable
1x CAN extension board