CUAV MS5525 Airspeed Sensor with Pitot Tube
108.00 $
Description
* If you are looking for a heated pitot tube airspeed sensor, please check CUAV SKYE
CUAV MS5525 Airspeed Sensor with Pitot Tube 
MS5525 airspeed sensor is a digital airspeed sensor kit developed by CUAV. It is recommended to use this airspeed for fixed-wing frames and VTOL drones in plane mode. It is usually used for detecting stalls and is helpful in windy conditions. Because it requires additional calibration, it may hard for new users to properly set it up as it may lead to unprecedented behavior unless used correctly. So it is better to not use it instead of using it wrong.

Airspeed sensors are available in analog and digital (I2C communication) versions. Using the pitot tube, static and total air pressure are measured to calculate airspeed. The placement of the pitot is essential and should be installed properly to be directly in the airstream, and the holes on the pitot should not be covered. In a setup where the propeller is in the nose, the pitot is usually mounted on the wing, which is outside of propeller airflow. The static and dynamic ports are marked on both the sensor and the pitot and should be connected accordingly.

The correct operation of the sensor can be checked using your favorite ground station choice (MissionPlanner, QGroundControl, etc.). By indirectly blowing into the tube (do not directly blow into it as you may tear the diaphragm – do it from a 40-50cm distance) or covering it using your finger, you should be able to see the sensor response.
For other drone accessories, we recommend you visit our VTOL Drone Store in MotioNew.
This Airspeed Differential Sensor Kit is suitable for V5+, V5 nano, Pixhawk, APM, PX4 Flight Controllers, and RC Model Airplanes.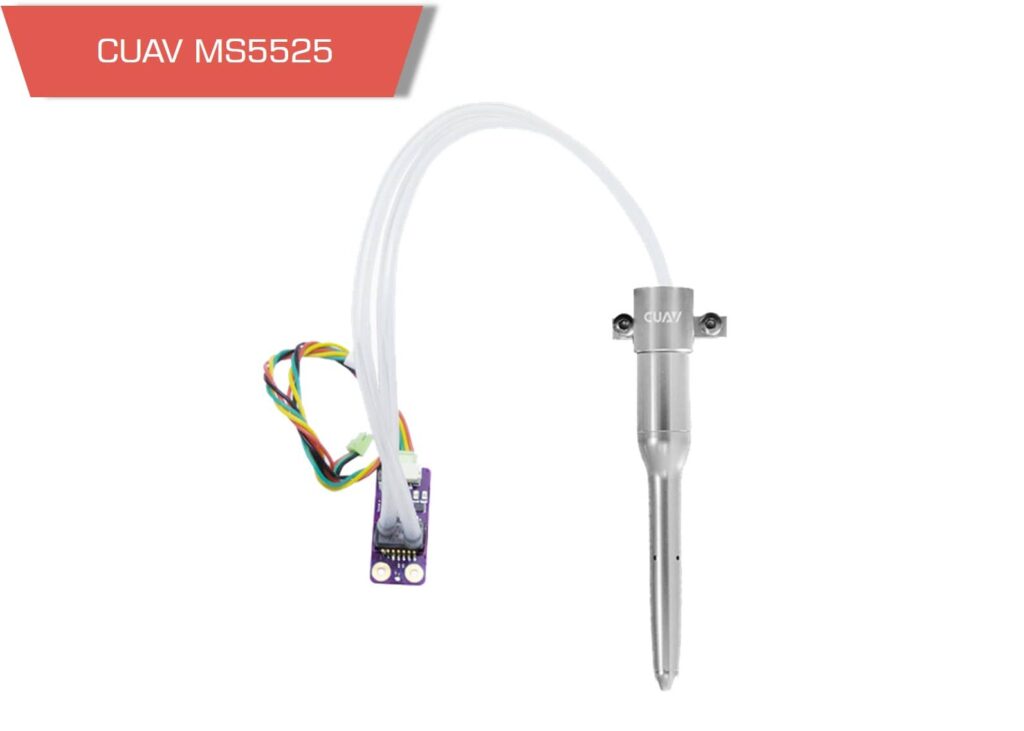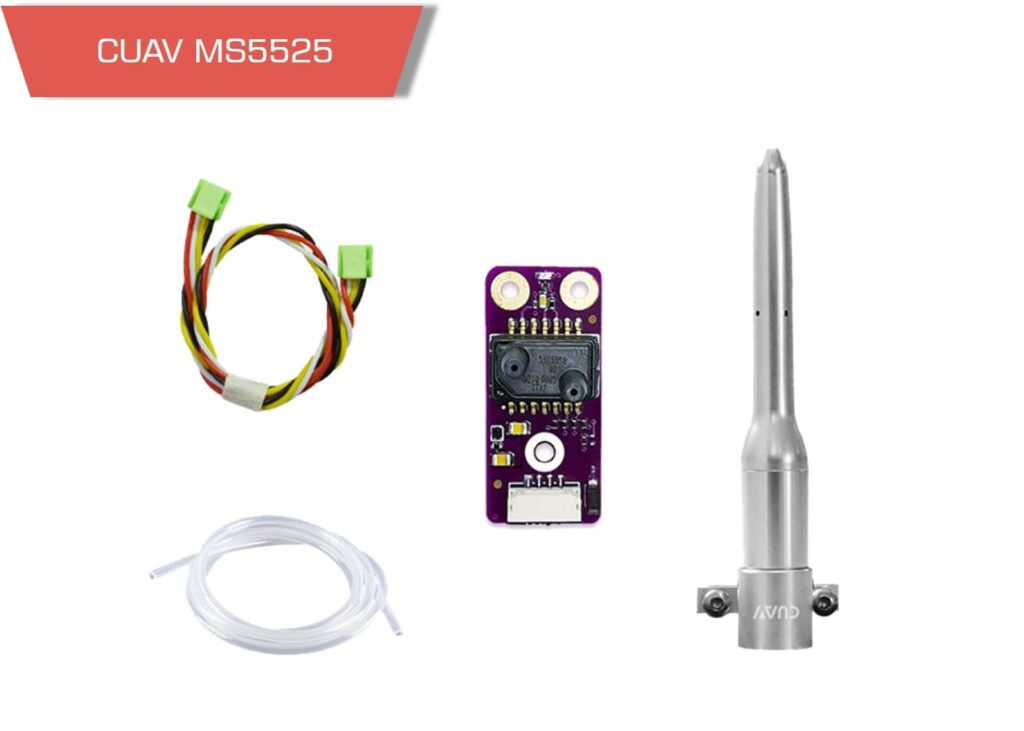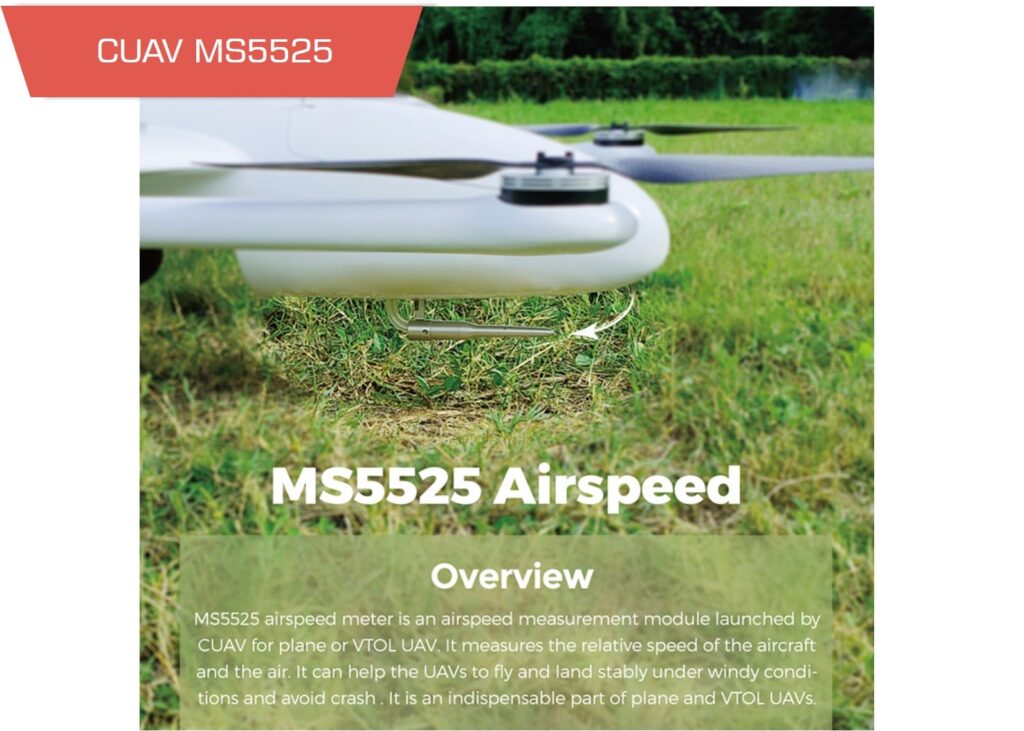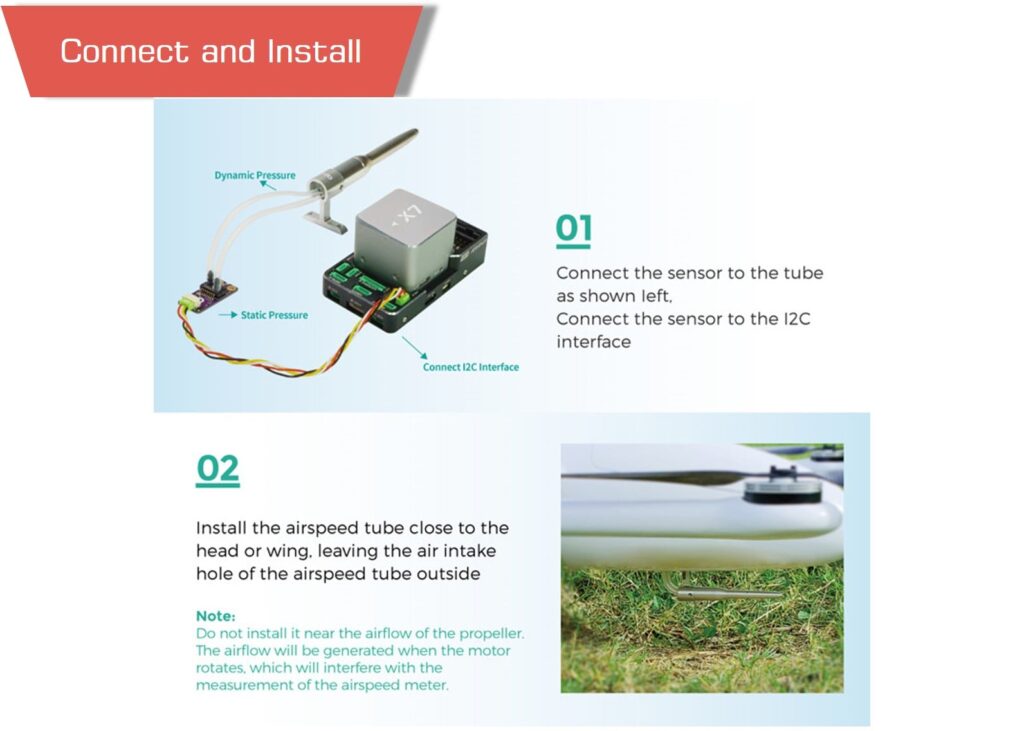 Notes about this installation:
Please do not install it near the airflow of the propeller. The airflow will be generated when your motor rotates, so don't place it close to that. As a result, the airspeed meter will be unable to measure the airspeed.
In case you have any questions regarding our product, please feel free to contact our engineering team using the Motionew Contact page.
Additional information
| | |
| --- | --- |
| Weight | 0.8 kg |
| Dimensions | 10 × 10 × 10 cm |
| Bundle | pixhawk version, V5+ and x7 series version |
Specifications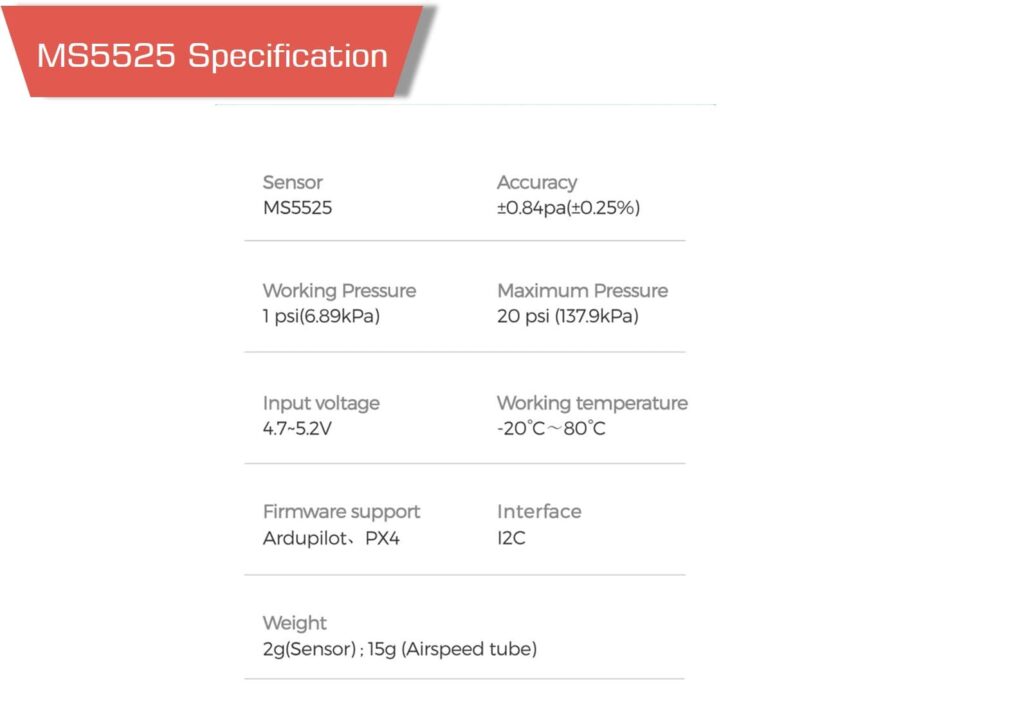 Product contents