SIYI MK15 Mini Handheld
450.00 $ – 549.00 $
Description
SIYI MK15 Overview
and a 1080P digital image transmission. There are 4 versions available, suitable for both agriculture drones and other industrial drones or normal multi-rotor UAV drones.
Main Features of this Mini Handheld GCS:
There is a 15 km digital image transmission distance, and 1080P at 60 frames per second video transmission.
The UAV operating system is Android 9.0
This Radio Control has an 8-core processor, 2GB RAM, and 16GB of internal storage.
The device is IP53 Waterproof/Dustproof
The device is equipped with an ISM band of 5.8G
An HD screen with a brightness of 1000 cd/m2 is provided by the 5.5″ size.
It is equipped with a radio signal and a datalink
This digital transmission has an IP67 camera and a LED light
It contains a built-in battery of 24000mAh and will last 15 hours or more in 15 hours and charge in 3 hours
It supports dual FPV for both front and back cameras
It has a 180ms latency
-Designed to support dual RTK mapping modules
For other drone Ground control station, we recommend you visit our Handheld GCS  in MotioNew.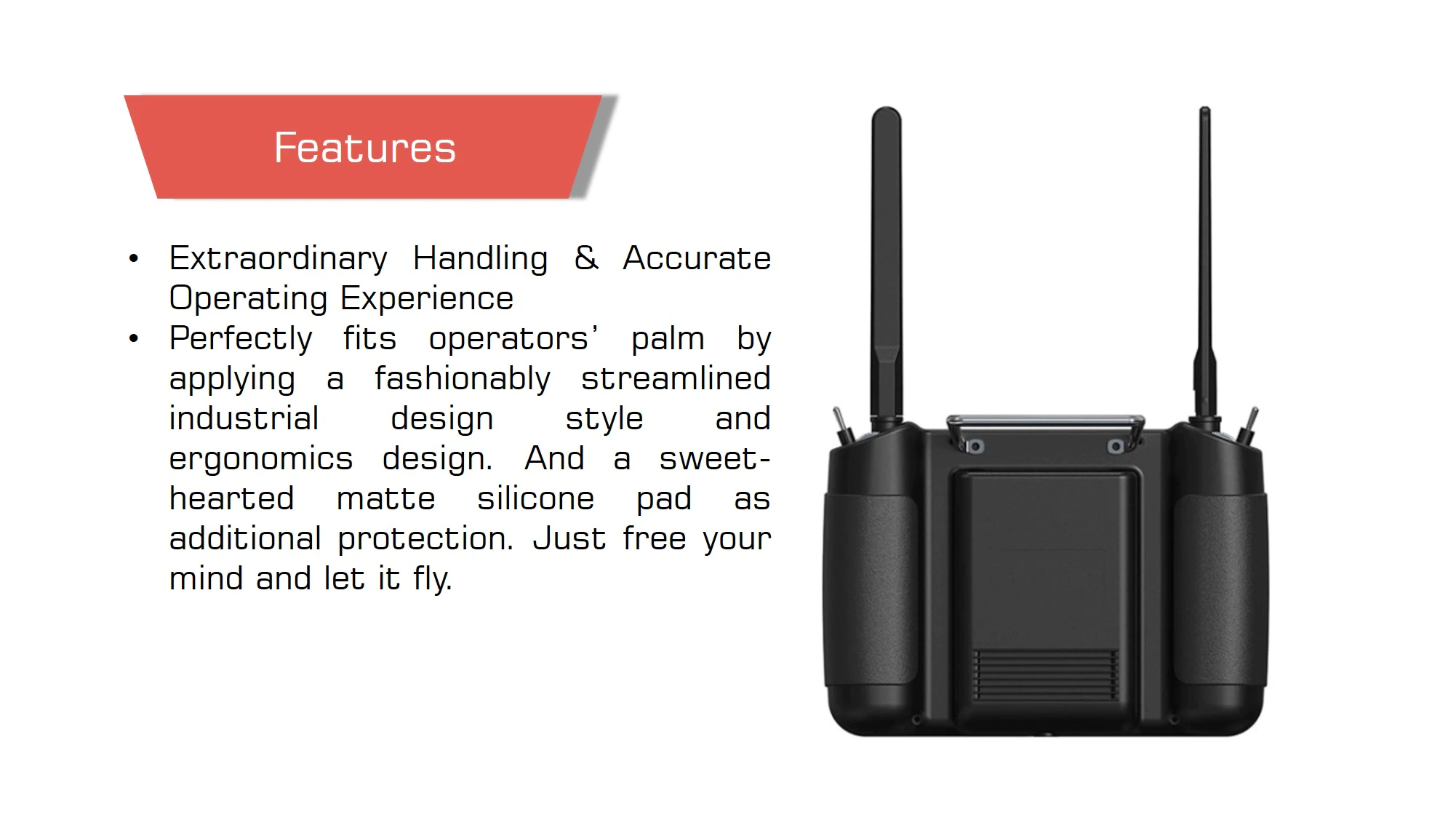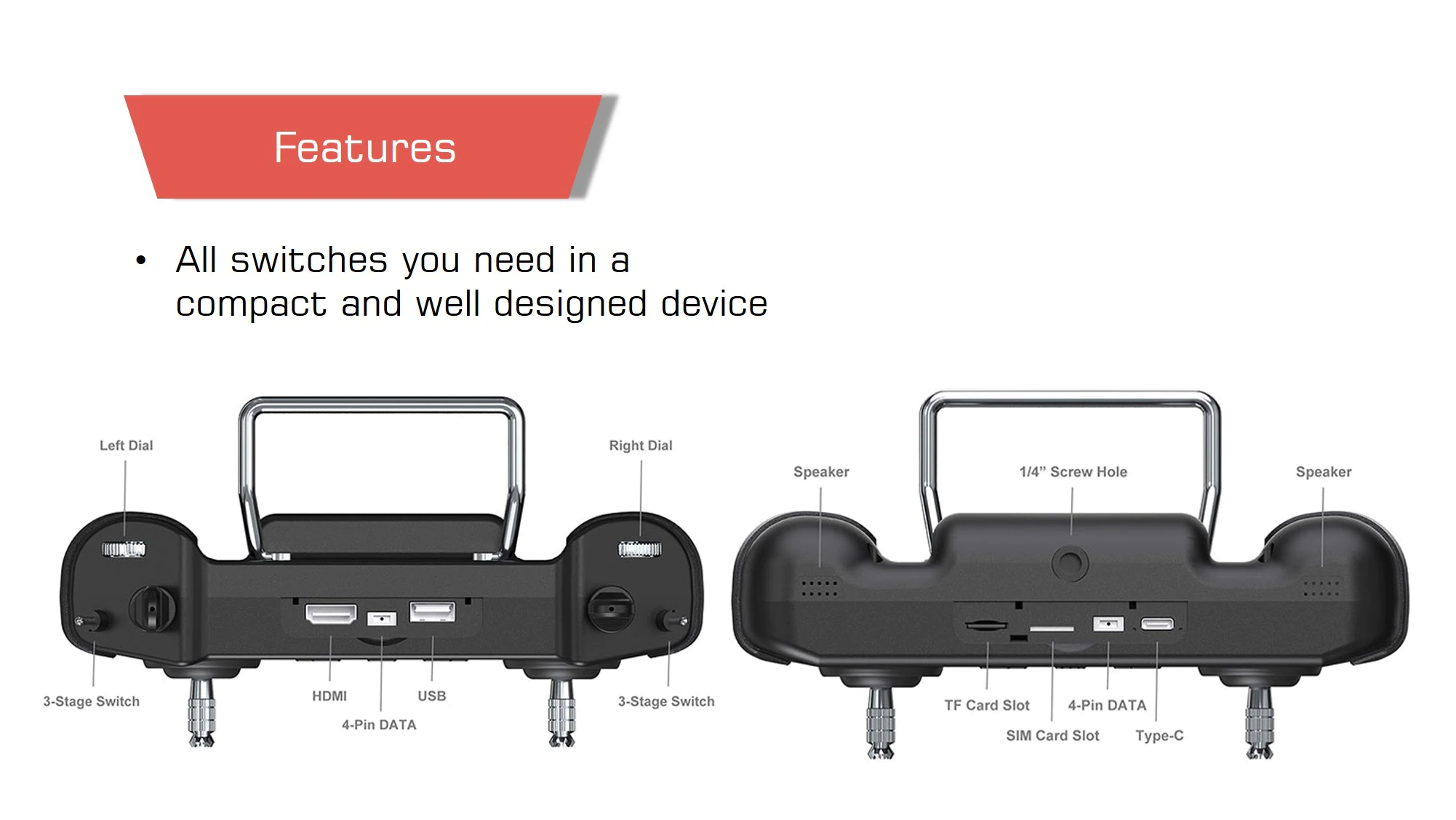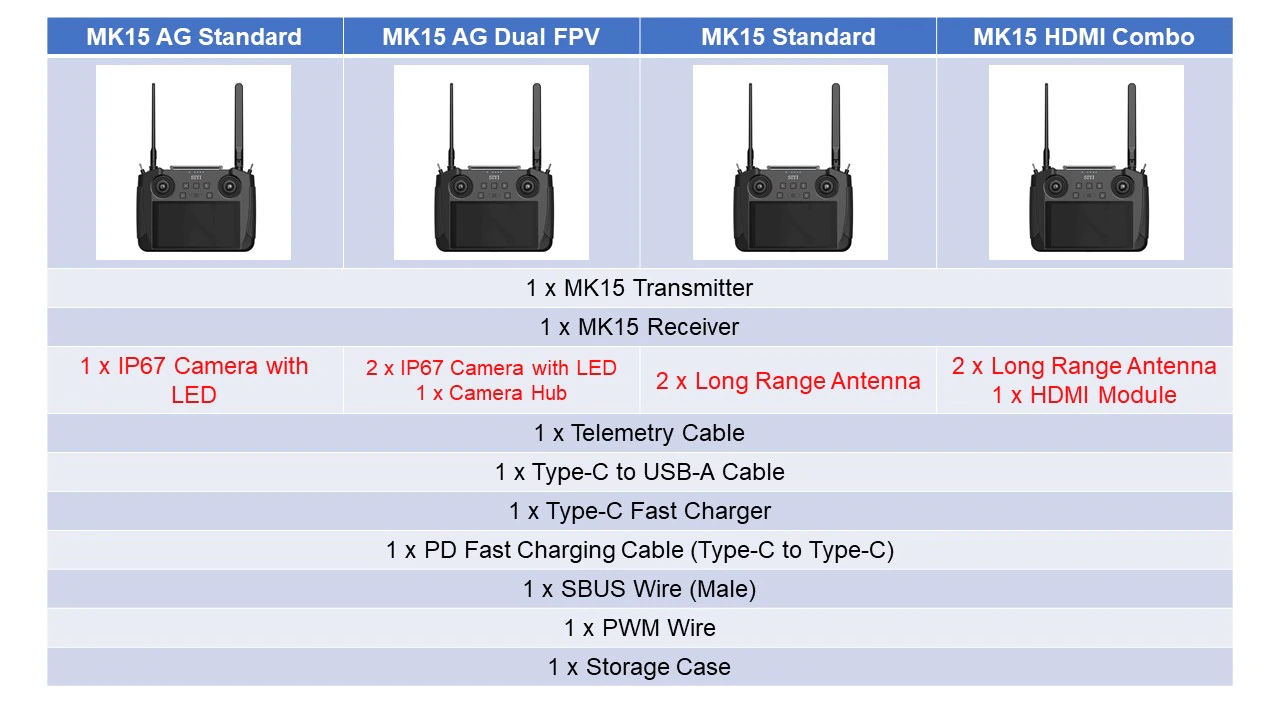 In case you have any questions regarding our product, please feel free to contact our engineering team using the Motionew Contact page.
Additional information
| | |
| --- | --- |
| Weight | 2 kg |
| Dimensions | 19 × 14 × 5 cm |
Specifications
overall

Max transmission distance

15km

AG control range

3.5 km

(flying at 3 m height)

Working frequency

5.8 GHz

channels

13

Data link supported FC

Pix

APM

Video link supported GCS

Q ground control mission planner
Transmitter

            Support system

Support system

           dimension

189 x 138 x 41

           Working Frequency

5.8 GHz

            Battery

24000mah Built-in Battery-15H long working life-3H fast charging

            Waterproof

 IP53 Waterproof/Dustproof

IP67 Camera and LED

            Working temperature

-10-55 c
Product contents
MK15 AG Standard Includes:
1 x Transmitter
1 x Receiver
1 x IP67 Camera with Dual LED
1 x PIX Telemetry Cable
*Other Accessories TBD
MK15 AG Dual FPV Combo Includes:
1 x Transmitter
1 x Receiver
2 x IP67 Camera with Dual LED
1 x Camera Hub
1 x PIX Telemetry Cable
*Other Accessories TBD
MK15 Standard Includes:
1 x Transmitter
1 x Receiver
2 x Long Range Antenna
1 x PIX Telemetry Cable
*Other Accessories TBD
MK15 HDMI Combo Includes:
1 x Transmitter
1 x Receiver
2 x Long Range Antenna
1 x HDMI Module
1 x PIX Telemetry Cable
*Other Accessories TBD