Ultra Power UP 240 AC DUO 240W Battery Balance Charger
104.90 $
Out of stock
Description
Overview of Ultra Power UP 240 AC
UP240AC Duo Charger is one of the Ultra Power Battery balance chargers, known for their exceptional durability and reliability, and it is no different. To ensure a high-quality product is delivered, Ultra Power uses the best internal components available during manufacturing!
Additionally, this Lipo charger includes features such as Li-Po balance charge, Li-Po fast charge, Li-Po storage, and an internal balancer. Aside from that, this drone charger can also be used to power other DC devices such as chargers, lathes, lights, etc. There is 240W of power coming out of this device, and it can be used to distribute power. Furthermore, its screen will provide an indication of the voltage of each cell, the total pack voltage, as well as the highest and lowest voltages of each cell on the battery. Moreover, it supports the distribution of power between CH1+CH2=240W. As an example, a combination such as 240W+0W, 200W+40W, 180W+60W, and 120W+120W can be used, for example. The Ultra Power UP240AC Dual Charger is the perfect charger if you are looking for a best drone lipo charger of the highest quality. For a complete overview of the products we offer, check out Motionew Online Shop. The motionew Power Solutions provides information on related products that are available on the company's website.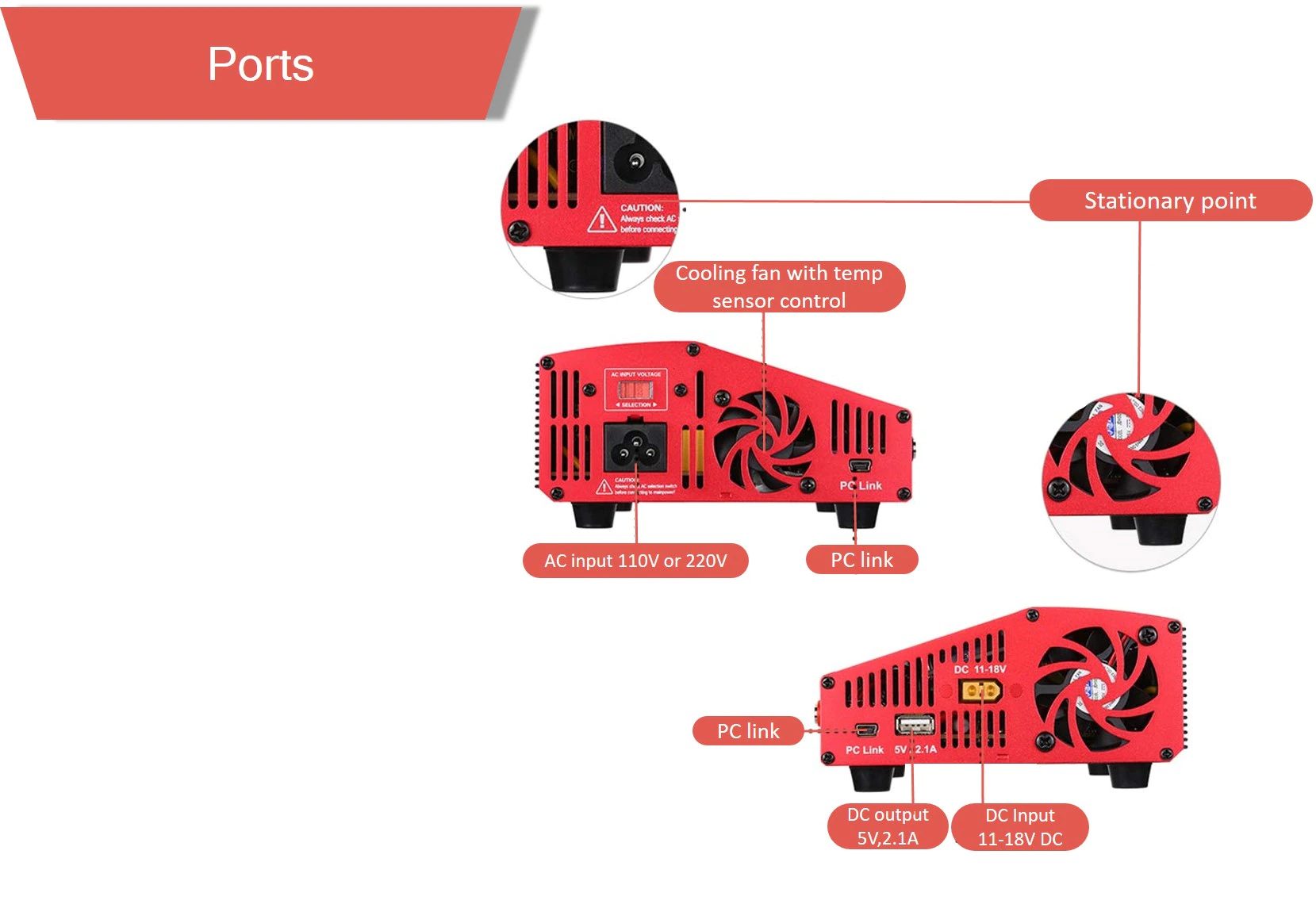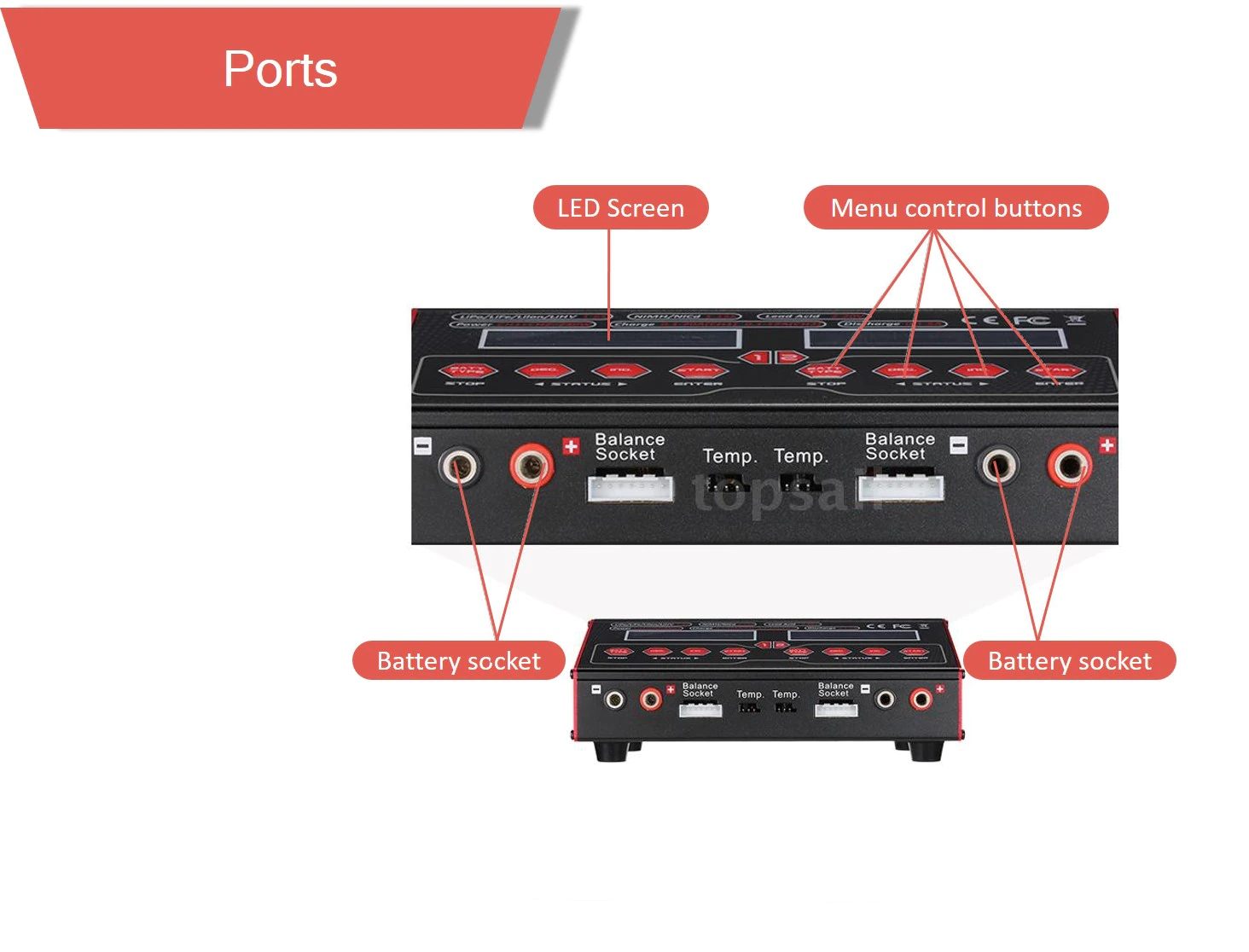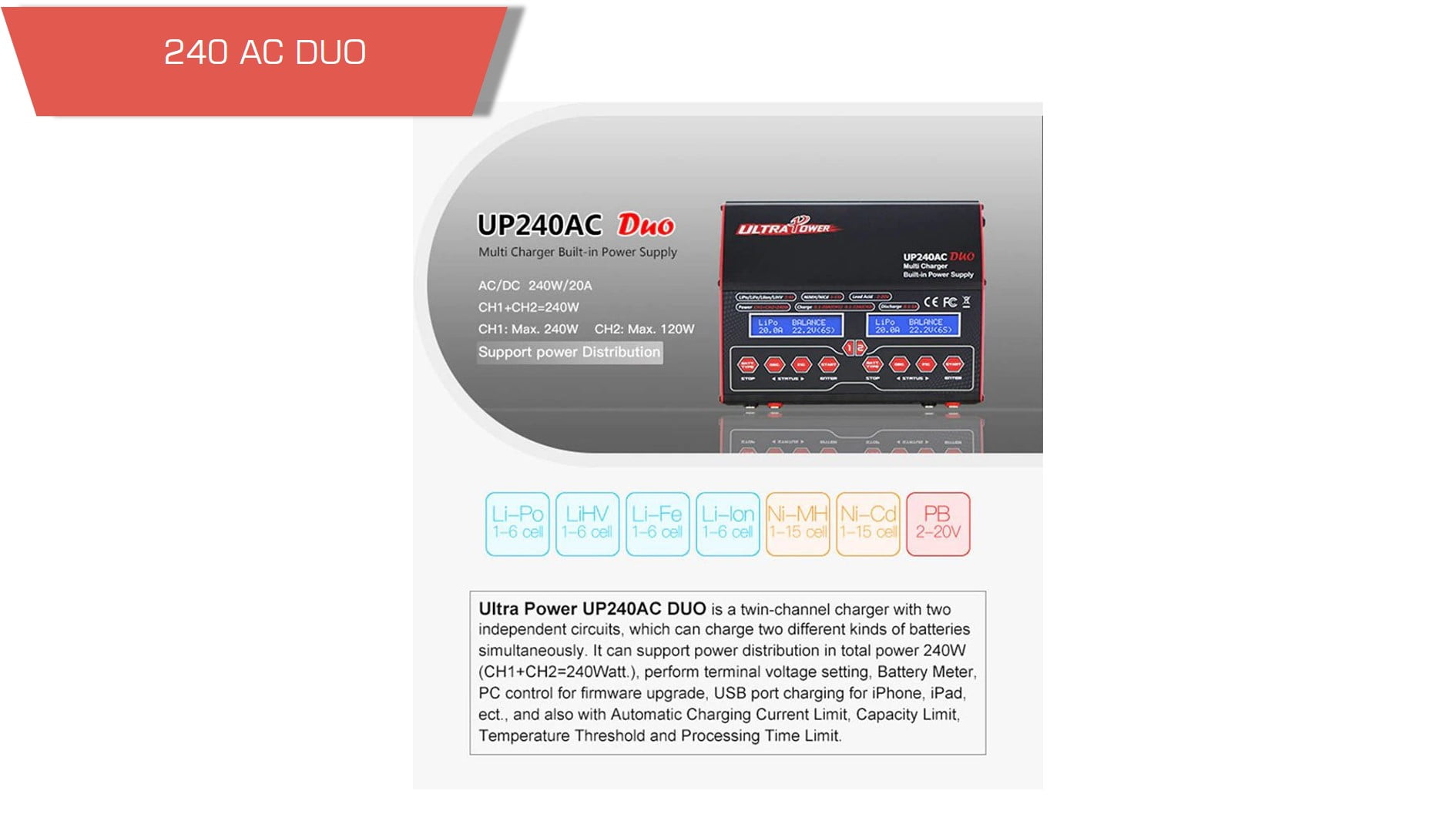 Best Lipo charger
If you have any questions regarding our products, use the Motionew team of experts page to consult our engineering team.
Additional information
| | |
| --- | --- |
| Weight | 1.2 kg |
| Dimensions | 18 × 14 × 6 cm |
Specifications
| | |
| --- | --- |
| Input voltage |  110 or 220V DC 11.0-18.0V |
| Brand Name | Ultra Power |
| charge power | CH1 CH2=240W CH1 Max.240W CH2: Max.120W |
| Charge current | Max.25W CH2: Max.10W |
| Discharge current | 0.1-20.0A CH2:0.1-12.0A |
| discharge power | 2 * 10W |
| Item Dimensions | 180x139x60mm |
| Item Weight | 1.2KG |
| Battery data memory | 10 Profiles |
| Pb battery voltage | 2V-20V (1-10cells) |
Product contents
Product contents