ViULinx FX 5W Long Range Digital Link with Antenna Tracker
Description
Overview of ViULinx FX 5W
Viulinx FX 5W Digital HD data and video transmission system, with the Xilinx FPGA series and Analog Device transceiver model AD936x offer over 150km line of sight with no interference at 1.4GHz frequency. It is the best choice for use for live video and data streaming with a downlink throughput of 2~8Mbps (10MHz bandwidth) and uplink throughput of 300kbps (10MHz bandwidth). In contrast to other ViULinx datalink modules, it does not have an HDMI output port on the ground unit but features up to 3 Ethernet interfaces (customizable). QGroundControl and MissionPlanner can be used to receive both video and telemetry data from the air unit through the Ethernet port. Two Serial-USB connectors (customizable) are provided to capture telemetry data on the device. You can extend the range of your radio controller to more than 30km by connecting the SBUS or PPM output. Even though its latency is dependent on your input video device, the ViuLinx system adds less than 200ms, which is among the best.
In contrast to the compact All-in-One design, everything is packed in a just 176×139.3×27.8mm package (air module), and the total weight is just 668g.  Equipped with telemetry transmission, image transmission, and radio control, this package includes everything you need to fly your drone. A great feature of the program is that it is compatible with many open-source flight controllers, like Pixhawk, APM, BetaFlight, etc. It is very convenient to power air and ground units with a 24V DC input (or equivalent to a 6-cell Li-Po or Li-ion battery). You can feed video input from your camera via Ethernet on the air unit. Your flight controller can be connected directly to the Telemetry and RC ports.
To receive the data on the ground side, you have two options. The first option is to use the Ethernet port for Video output and Serial-USB for telemetry connection. Or as the second option, if you like to be portable and do not want a really heavy setup, you are so in luck. Simply connect the Ethernet port of the ground unit to your device, and by installing QGroundControl, you can have both Video and Telemetry data streamed to your tablet and displayed on QGroundControl. Now you can easily monitor and control your drone. 
Using a patch antenna on the ground side can increase the datalink communication range. When using a patch antenna, it is important that the ground antenna faces the direction of the air unit. However, in long distances, small deviations in the direction can lead to a large error. Using an antenna tracker can help to always point the ground-side antenna toward the air unit. This version of FX 5W comes already equipped with an antenna tracker structure to help with easier operation.
Consult MotioNew Online Shop to see the full range of our products. Moreover, if you are interested in long-range wireless video you can visit the video and data link page.
If you have any questions regarding our products, use the MotioNew Contact us page to consult our engineering team.
Long-Range Digital Link Feature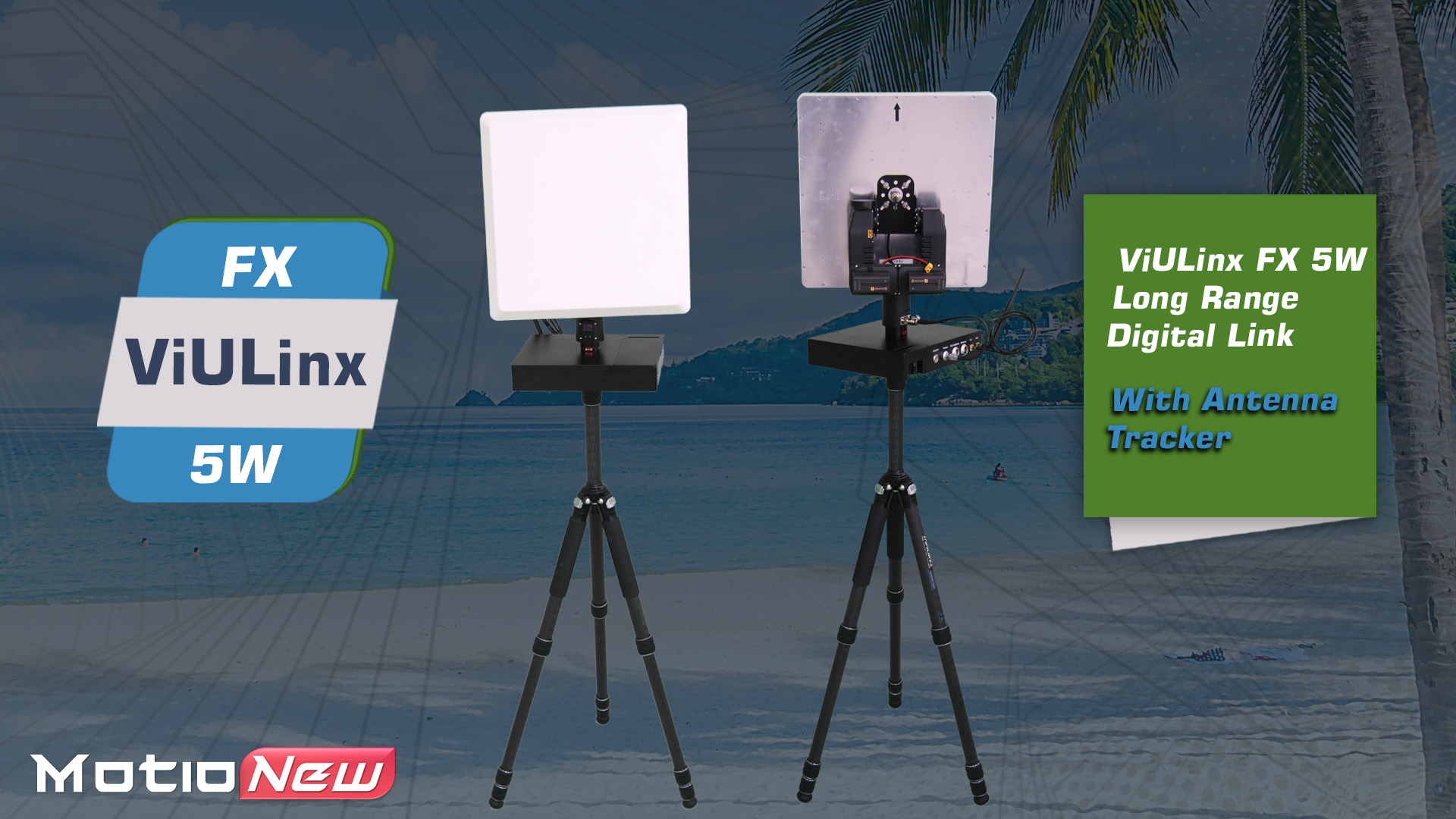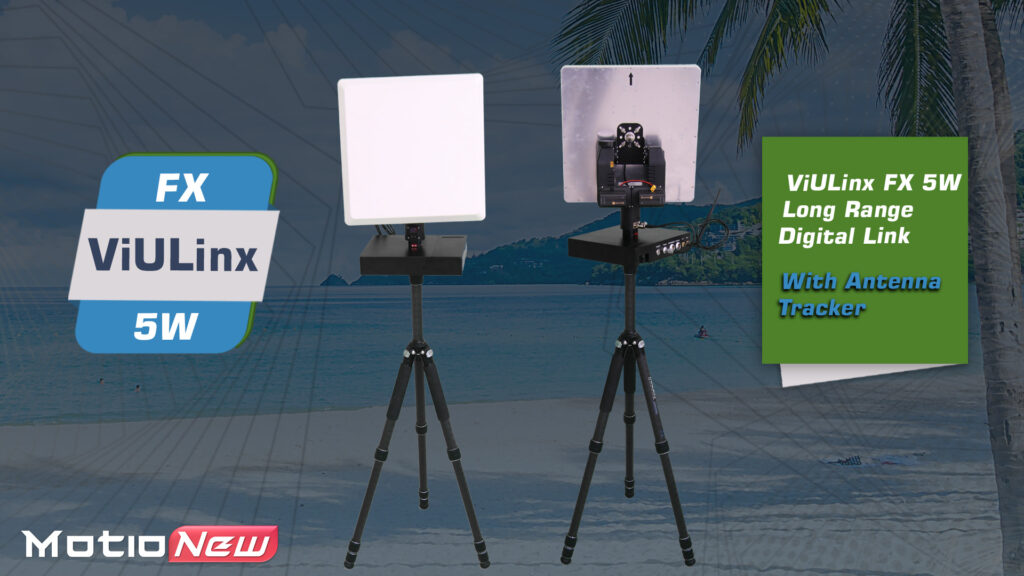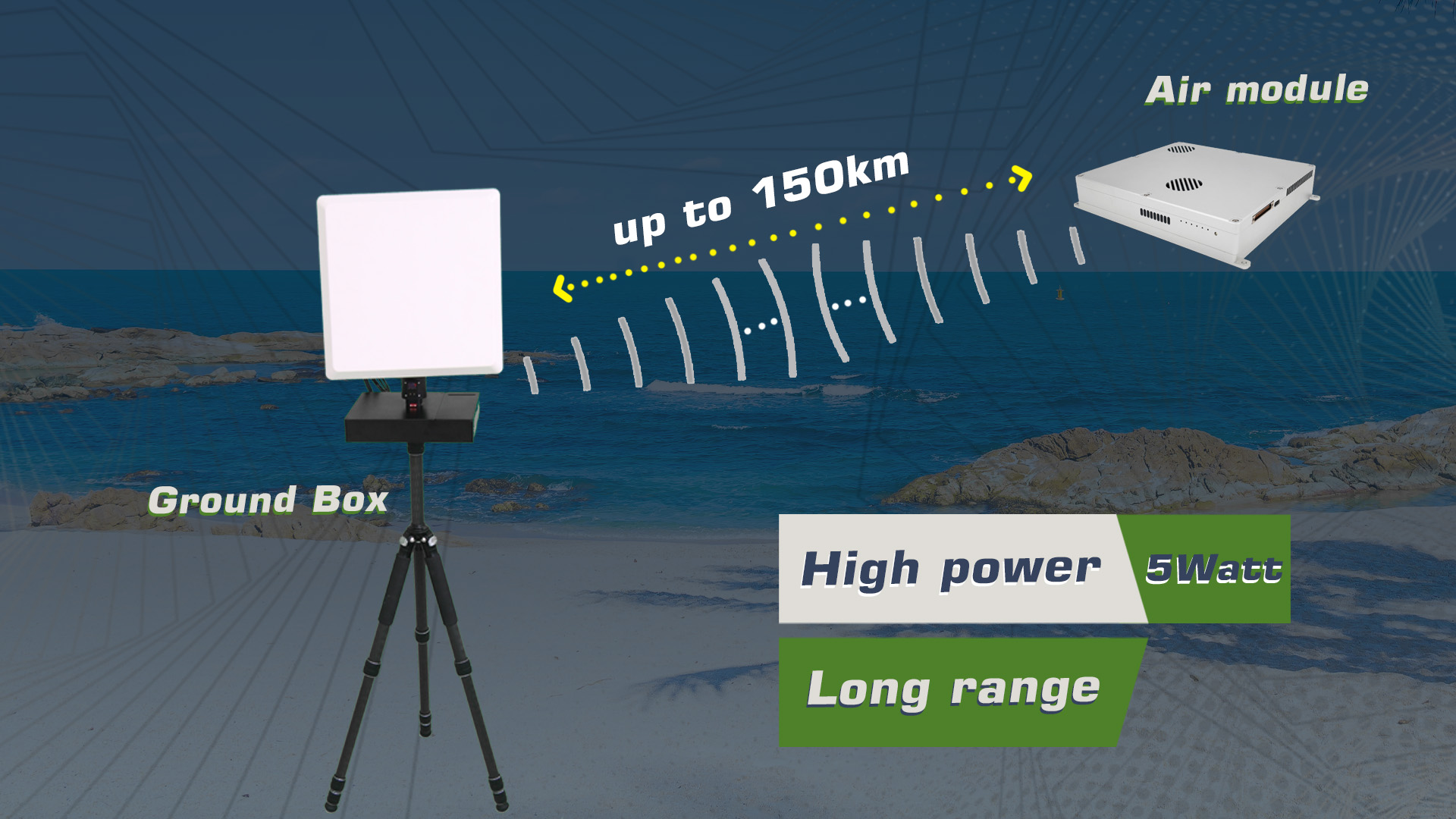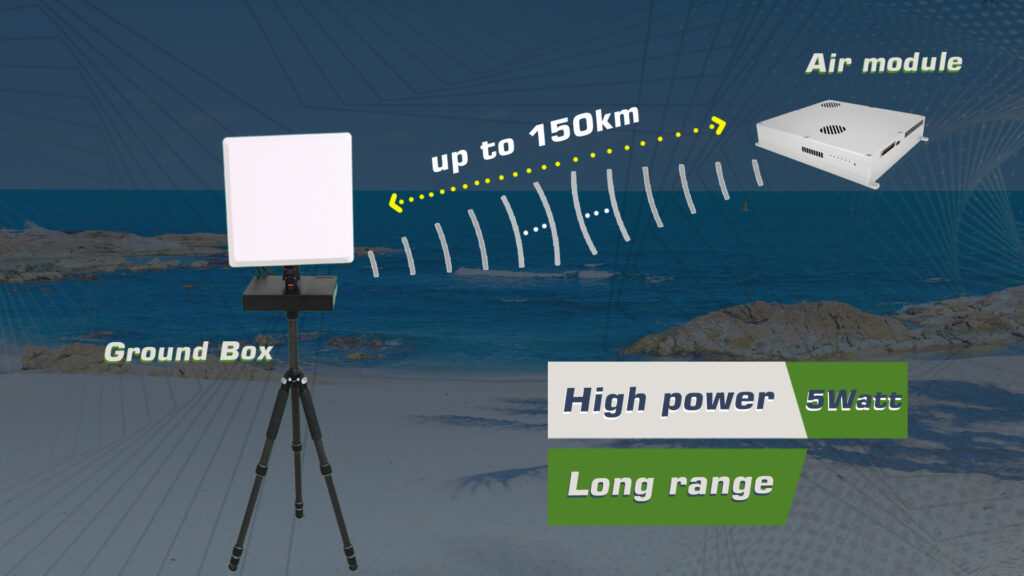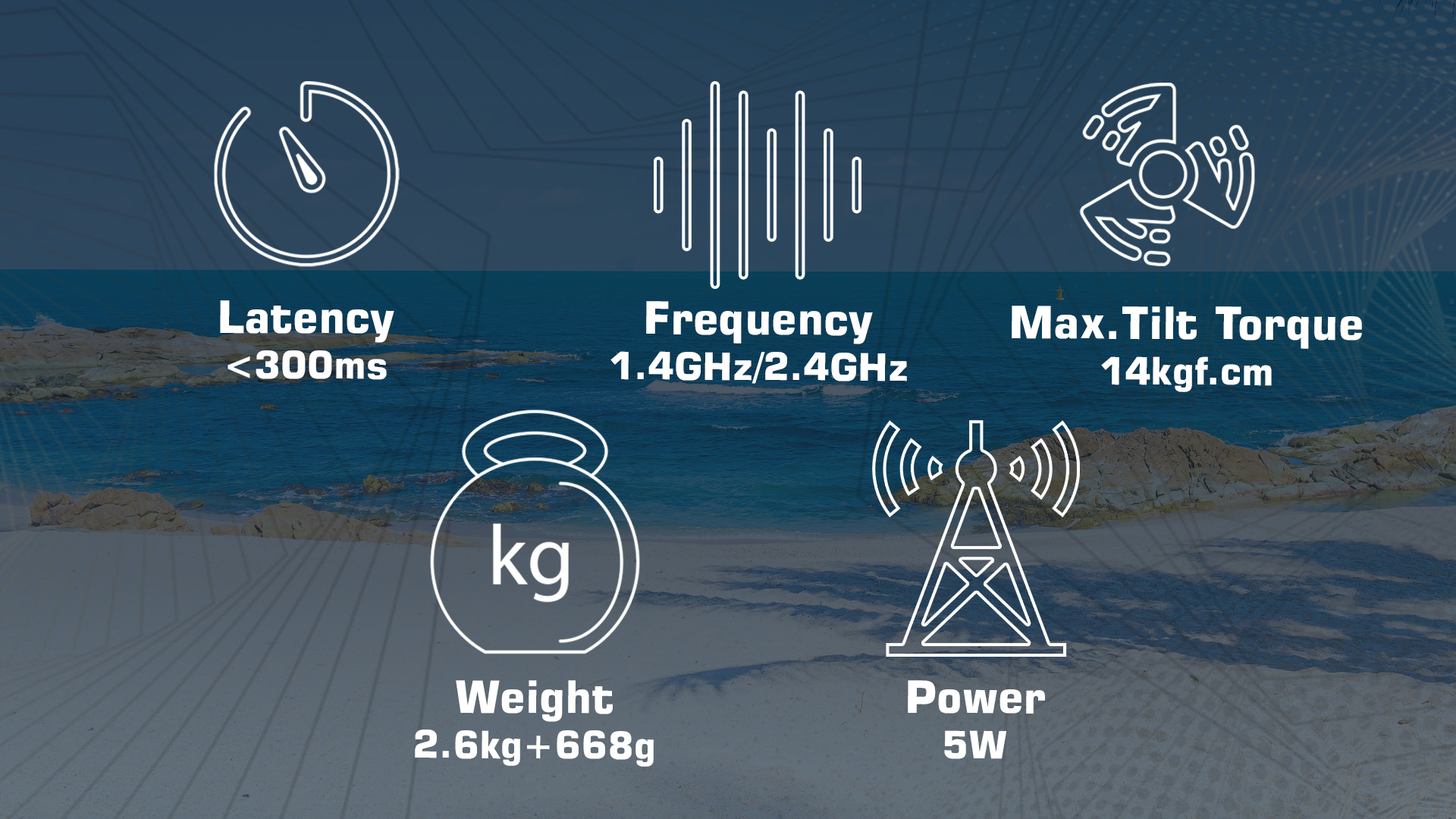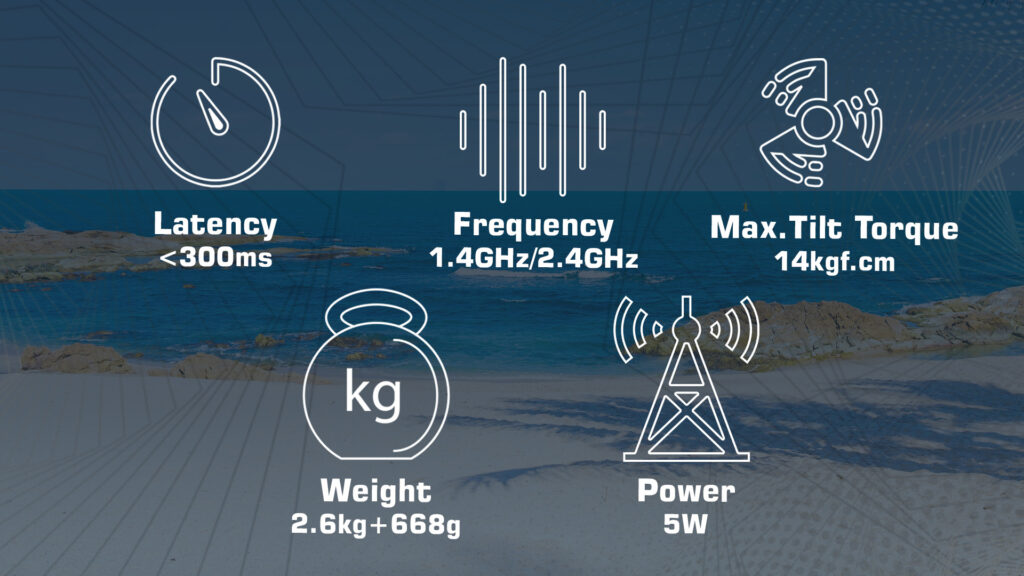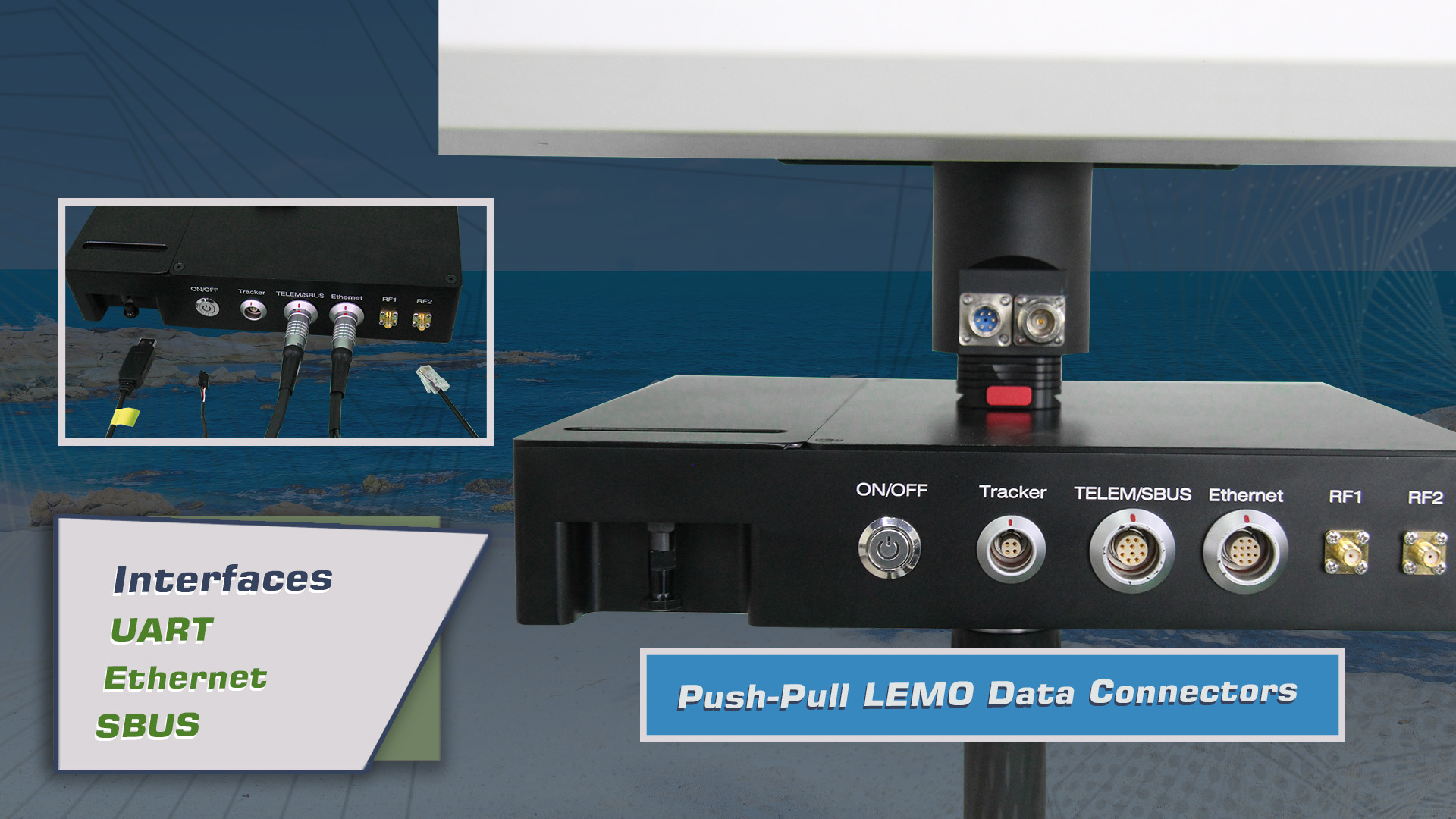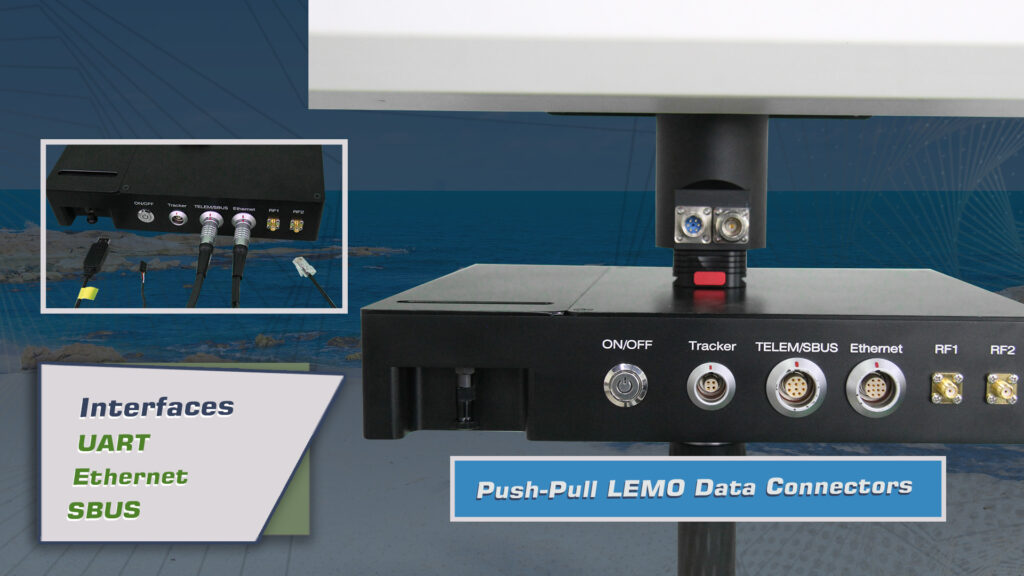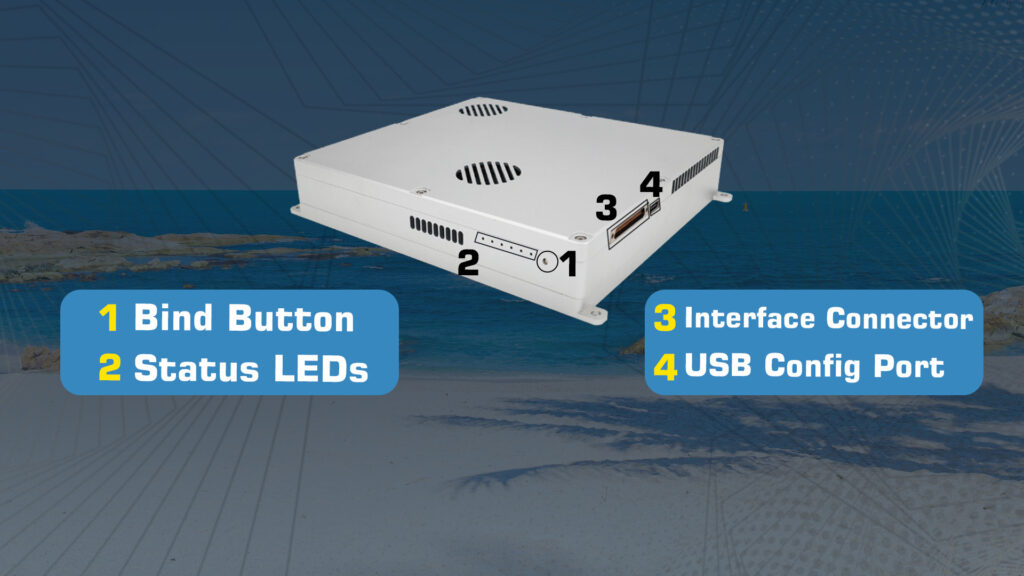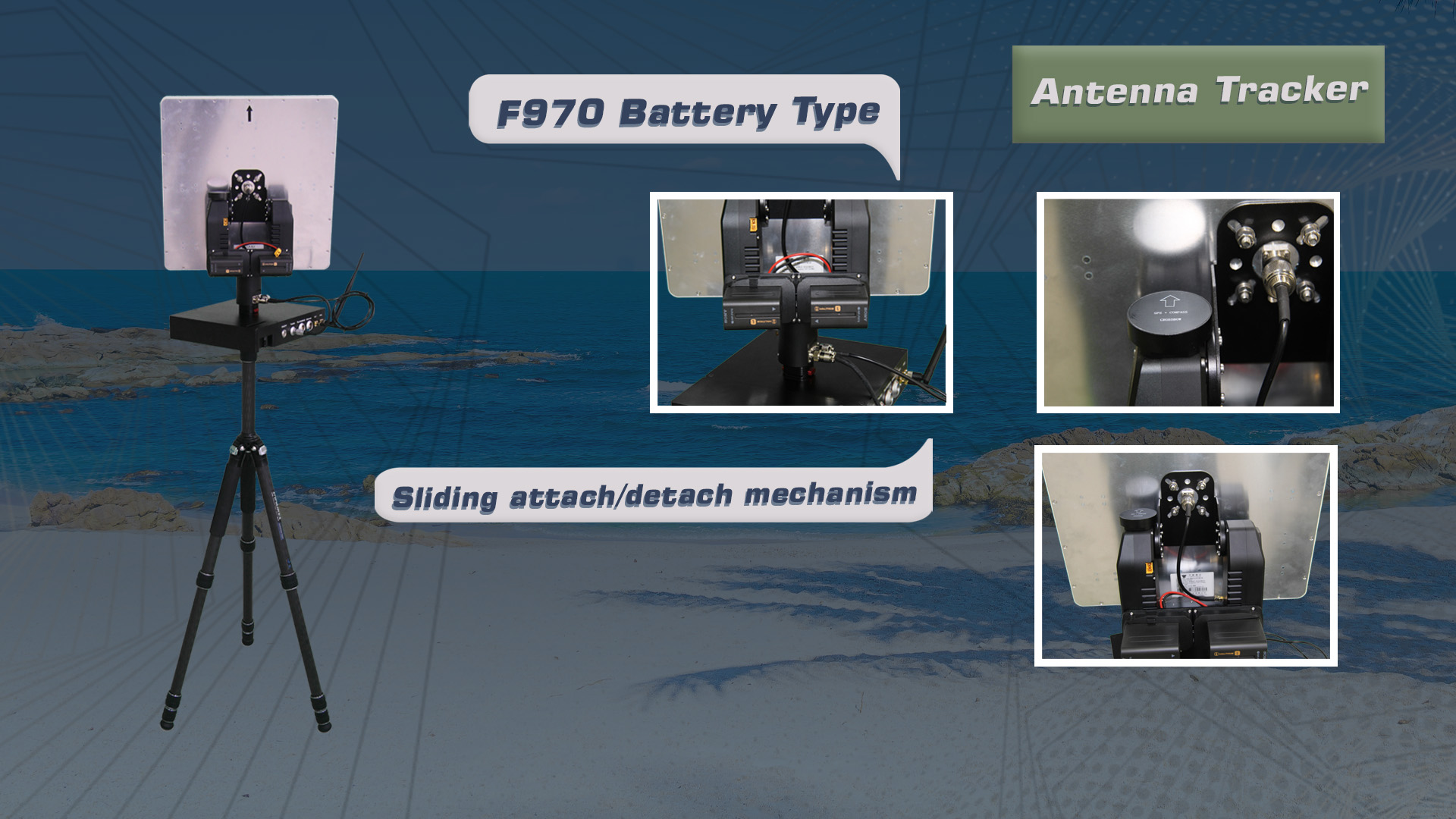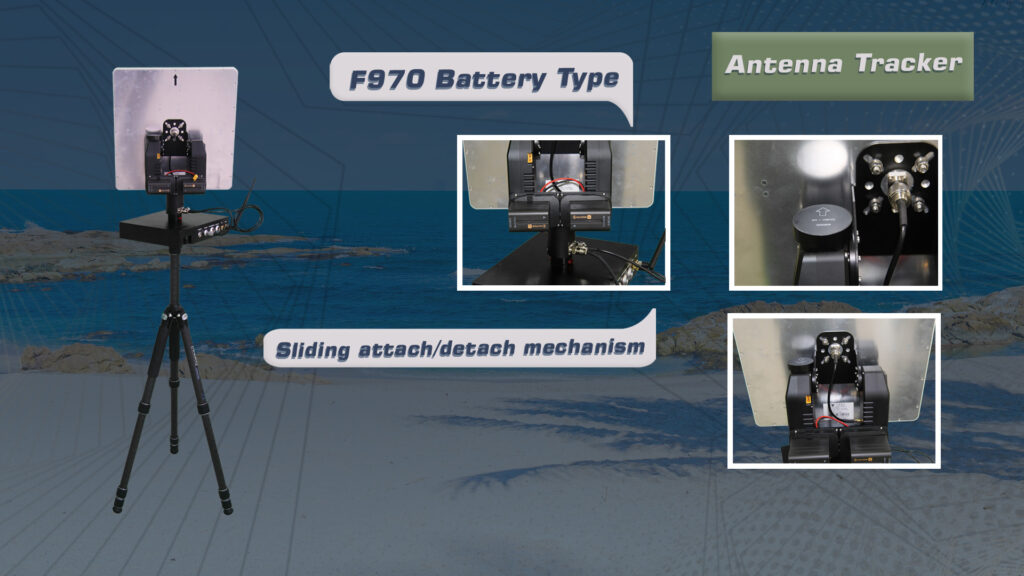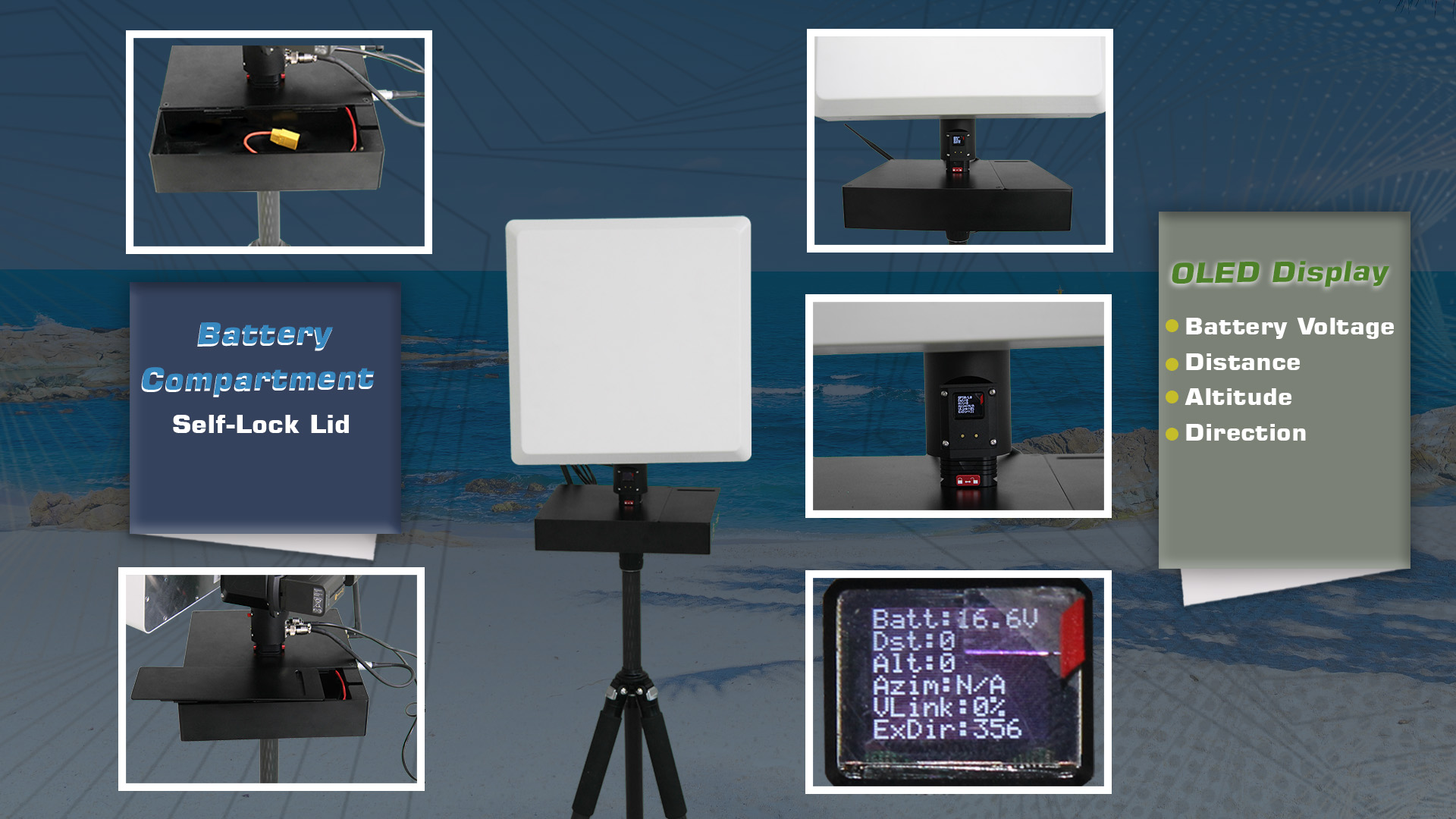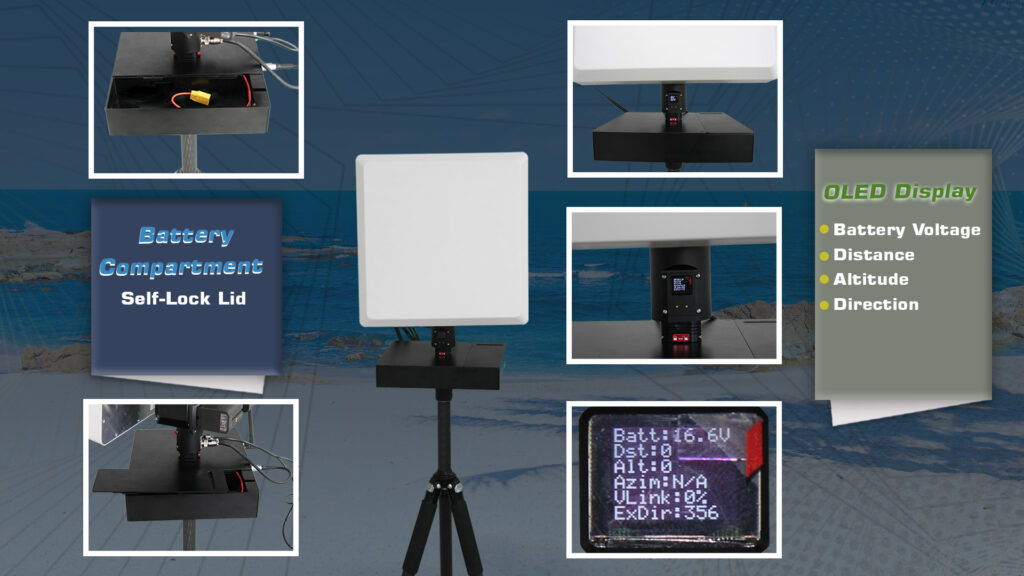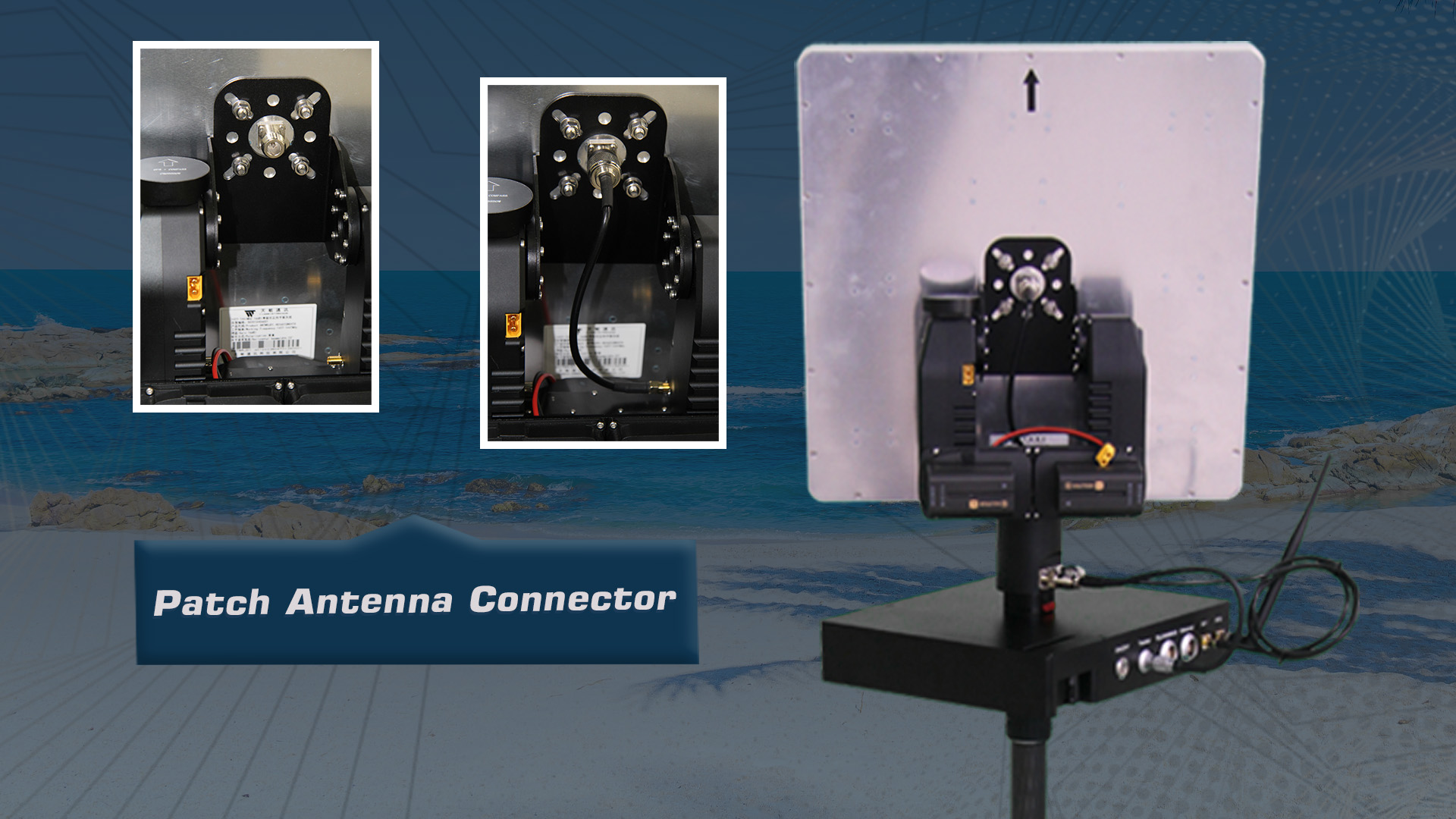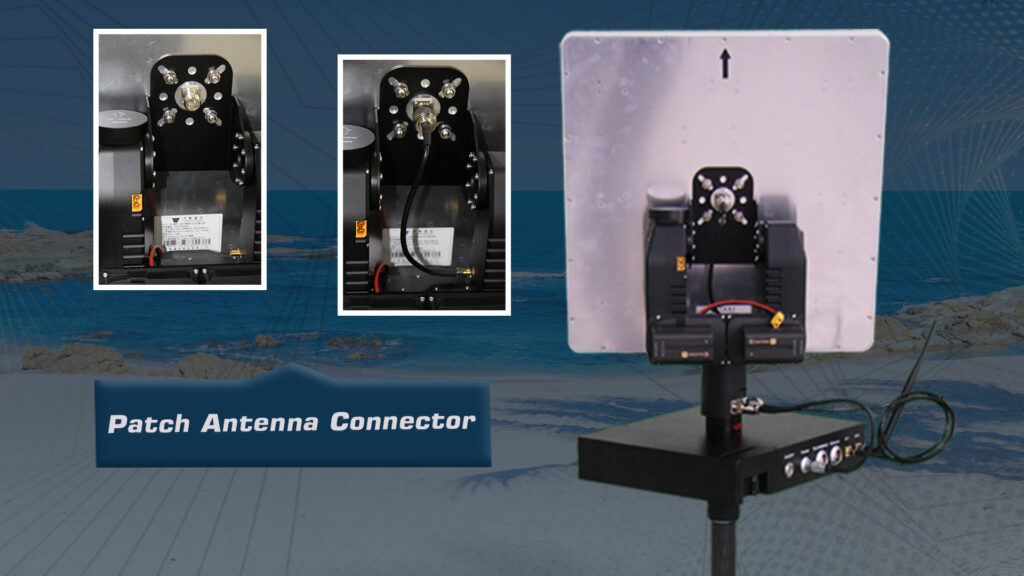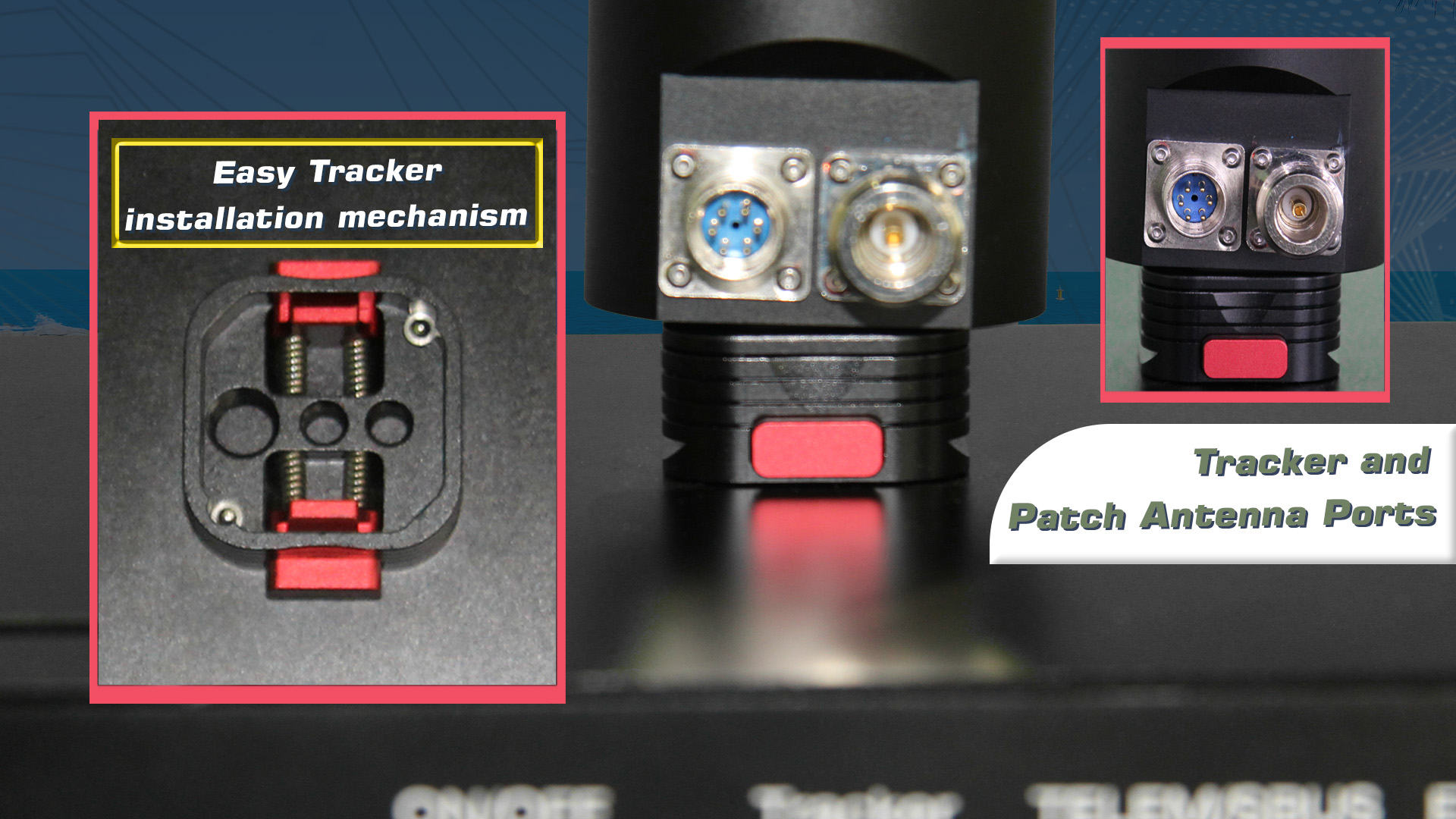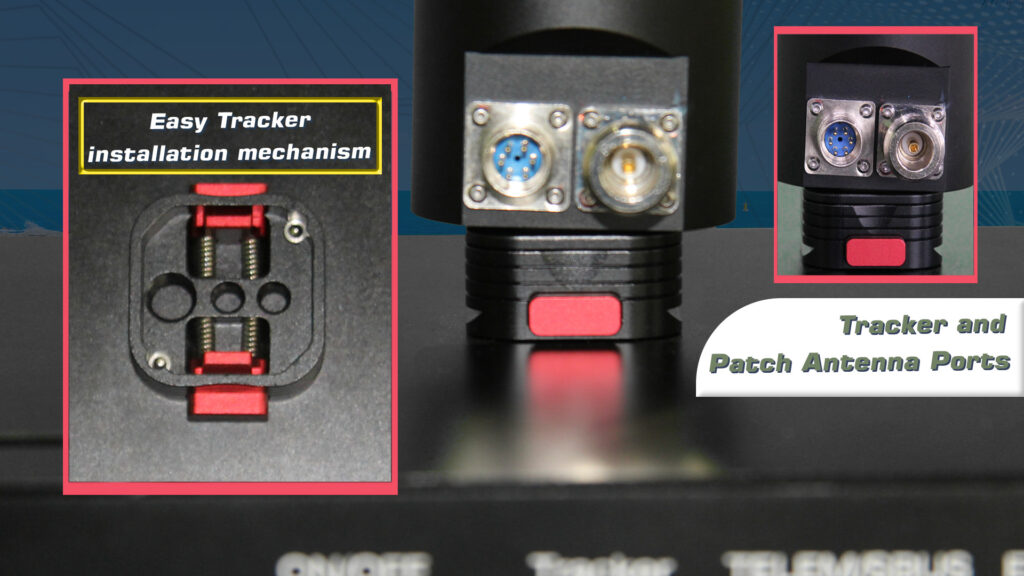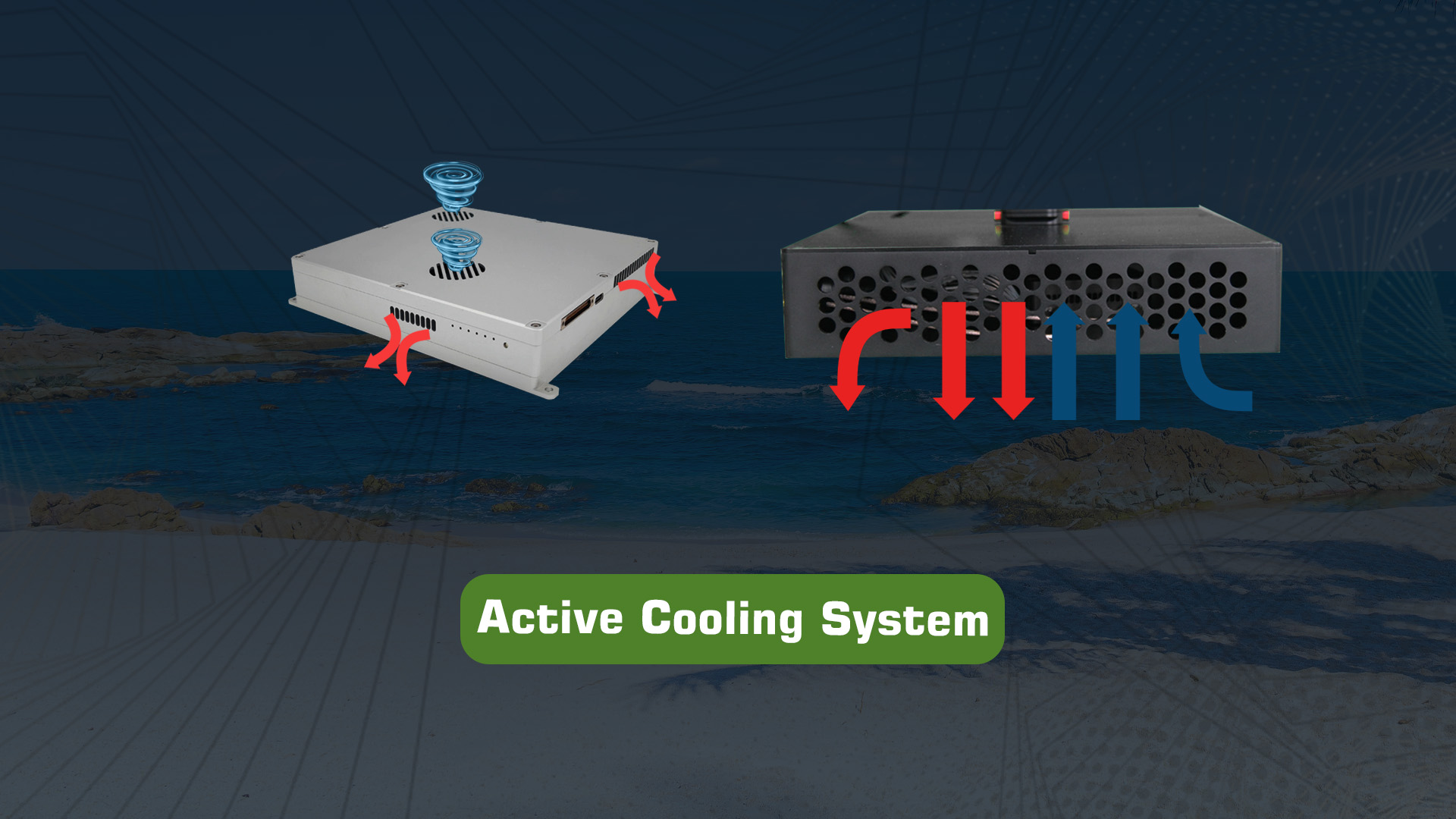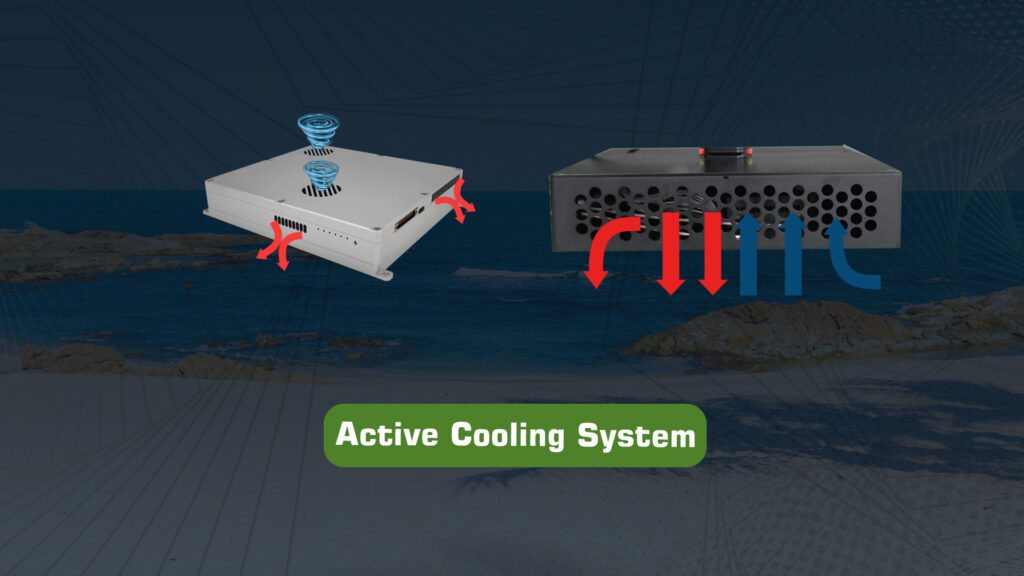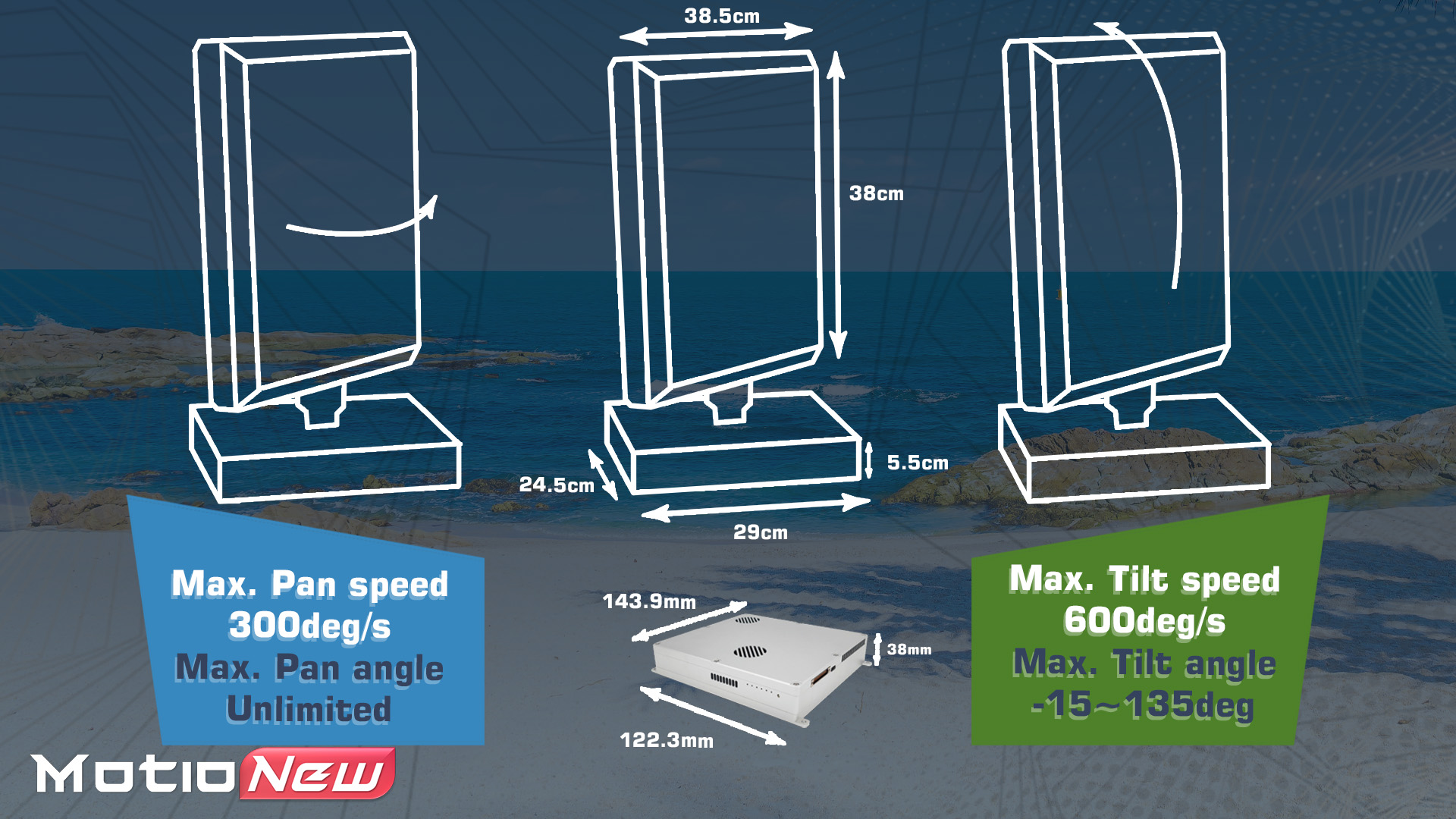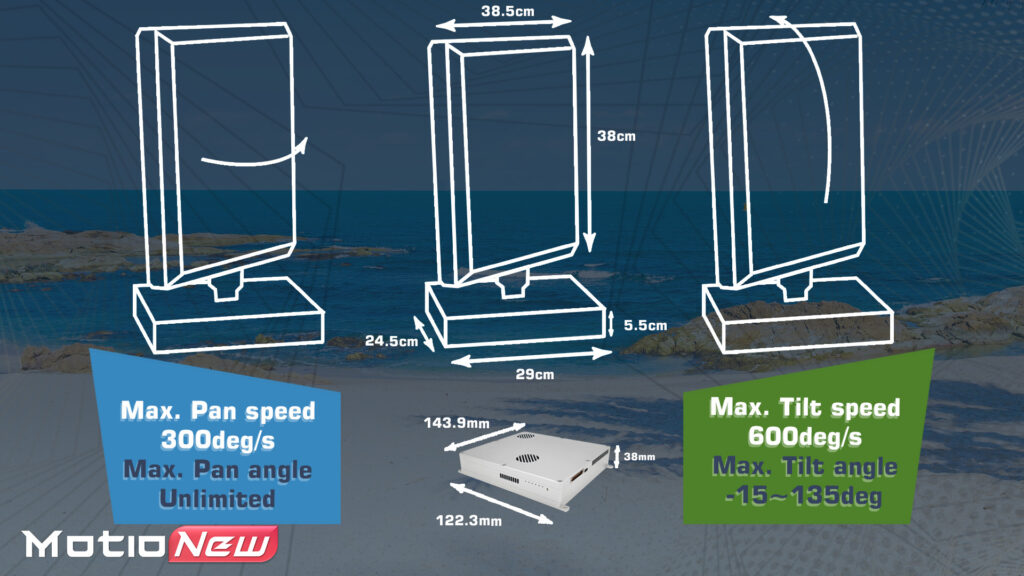 Additional information
| | |
| --- | --- |
| Weight | 10 kg |
| Dimensions | 100 × 50 × 10 cm |
Specifications
Specifications

Frequency

1.4GHz / 2.4GHz

Bandwidth

10MHz (uplink), 10MHz (downlink)

Power

5W 37dBm

Modulation

OFDM

Constellation

BPSK, QPSK, 16QAM

FEC

LDPC (1/2, 2/3, 3/4, 5/6)

Duplex

TDD

Downlink throughput

2.3Mbps ~ 8Mbps

Uplink throughput

600kbps

Voltage

18v~26v

Working temperature

-20ºc~50

ºc

Size

176×139.3×27.8mm

Weight

668g

Video interface

Ethernet

Other interface

Serial,PPM/S.BUS
Documents
Product contents
1x Air module + antenna
1x Ground module + antenna
1x Air and Ground Cable set