Crossbow Automatic Antenna Tracker (AAT)
1383.53 $
Description
Crossbow Automatic Antenna Tracker for Drones
The Crossbow automatic antenna tracker (AAT) allows you to enhance data transmission distance and quality by continuously directing your high-gain panel AAT toward your flying aircraft, thereby improving the on-board antenna system of your unmanned aerial vehicle (UAV). The primary function of an AAT is to automatically direct the long-range antenna on the ground precisely towards the aircraft, enabling the receiver to be able to pick up the strongest signals possible at any given distance from this. The Crossbow tracker is compatible with our drone data transmission product line and is compatible with flight control systems that use MAVLink, such as Pixhawk.
There are several benefits to the Crossbow AAT gimbal, including excellent directivity, 360° tracking, as well as MAVLink interfaces, which allow the ground unit of the data transmission module to be connected to the  tracker via MAVLink. In addition to the battle-tested AAT MAVLink interface, the panel AAT always points directly at your drone and adjusts automatically for better signals even when the distance for communication is extremely long. There are a variety of applications in which the Crossbow AAT can be used for long-range data links, long-range video links, and telemetry systems.
An AAT with a high gain is recommended in order to improve the reception quality of a signal, and these AATs are known for their narrow reception angles, which makes them an ideal choice. In order to ensure successful operation of these AATs, the Crossbow AAT processes the flight data of the drone, such as its latitude, longitude, and altitude, at any given moment.
In order to operate the Crossbow AAT, a 12-16V (3S*4S) DC power supply is required. The recommended power supply solution for this device is to use two easy-to-install NP-F980 batteries (7.4V 6600mAh). It is also possible to use the GPS/Compass module in conjunction with the Crossbow AAT, which will not require you to set up a home position, and you can move your tracker and keep tracking even when the drone is flying. This plug-and-play module allows you to move your tracker and keep track without setting a home position.
It is possible to transmit information from the tracked drone to the ground station using three different means: the use of a wireless analog video link, the use of a wireless HD video link, and the use of a wireless digital data link. You are welcome to contact Motionew's team of experts directly if you have specific applications requiring a custom design of the signal transmission.
What is Features of Crossbow AAT ?
Two-button OLED menu interface for fast and convenient parameter setting in daylight

Ultra-directionality extending transmission distance

360-degree tracking

1/4-20 standard tripod holder quick mounting plates

MAVLink interface for ground antennas unit connection

Compatible with flight control systems like Pixhawk

XT60 power port

Supports directional high-gain antennas: Yagi and Panel.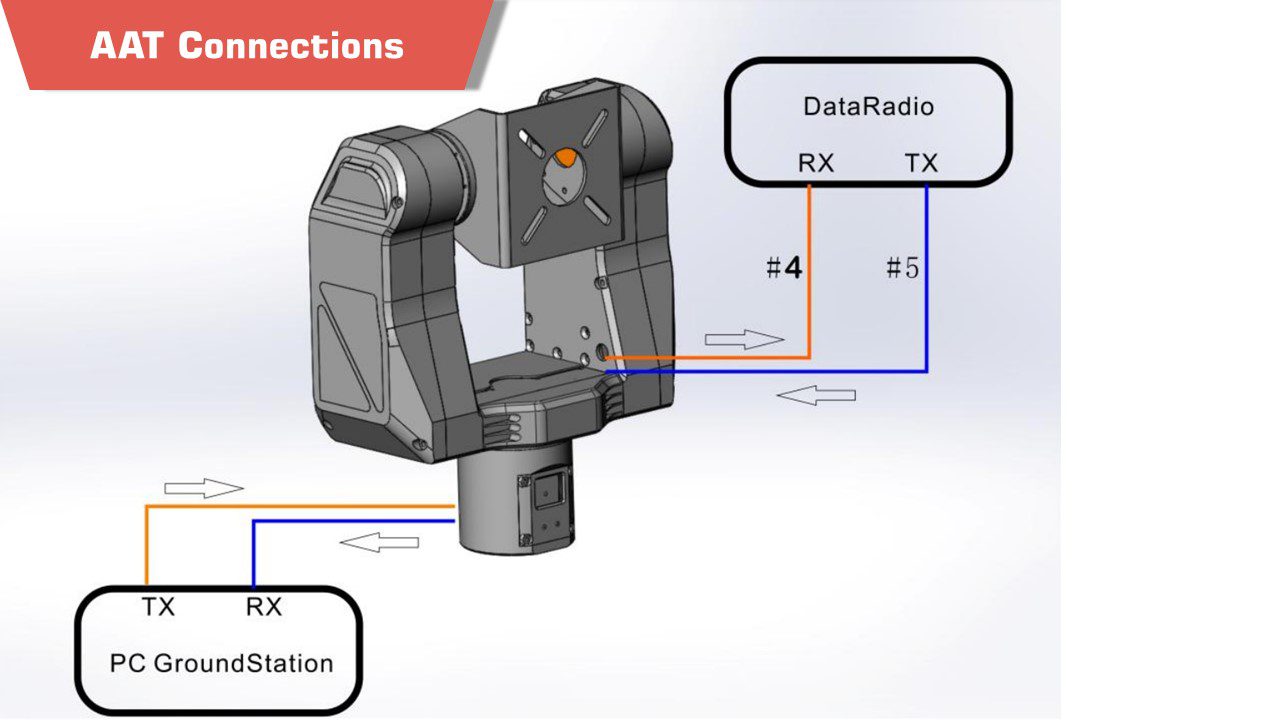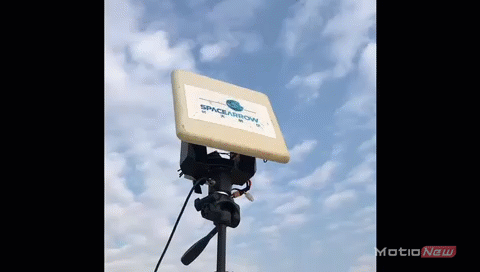 Additional information
| | |
| --- | --- |
| Weight | 2.65 kg |
| Dimensions | 25 × 25 × 25 cm |
Specifications
Specifications
Tracking Ability
MAX PanSpeed
300deg/s
MAX TiltSpeed
60deg/s
MAX PanAngle
Unlimited/450deg
MAX TiltAngle
-15deg~135deg
Mechanical/Electrical specifications
Weight
2.6kg
MAX Tilt Torque
14kgf.cm
Operating Voltage
12~16V DC
Power Consumption
< 15W (Typical)
Protocol Interface
MFD VBI
All MFD

Autopilots/TeleFlyPro/TeleFlyTiny supported

MAVLink
MAVLink V1.0/V2.0 supported

Product contents
Your Purchase Includes:
1x Crossbow Automatic Antenna Tracker (antenna not included)
1x Power Cable
2x Data Cable