ViULinx FX 2W with antenna tracker -- digital datalink and videolink
Looking for a powerful easy-to-use datalink module? You are in the right place. Operating your drone has never been easier thanks to ViULinx FX 2W with antenna tracker. You do not need a separate module for your RC, data, and video anymore. Instead, they are all embedded into this powerful digital link to be transmitted over a single channel. The module works at 1.4GHz (2.4GHz is also available as an option) and has 2W transmit power. Long-range operations of up to 100km are possible. 
With a high-gain patch antenna, the operation range is exceeded up to 100km. When using a patch antenna, it is needed for the ground antenna to always point toward the UAV. However, in long-range operations, small deviations in angle direction can lead to a large tracking error and thus low signal-to-noise ratio at both ends. This is where an antenna tracker comes to help.
The ground module and antenna tracker are installed on top of each other on a tripod. The ground module is screwed on the tripod, and the antenna tracker and the antenna are installed on top of the ground module with an easy locking mechanism. The antenna port of the ground module first goes to the tracker, and from there goes to the patch antenna itself with two separate connectors to allow for 360° rotation of the tracker.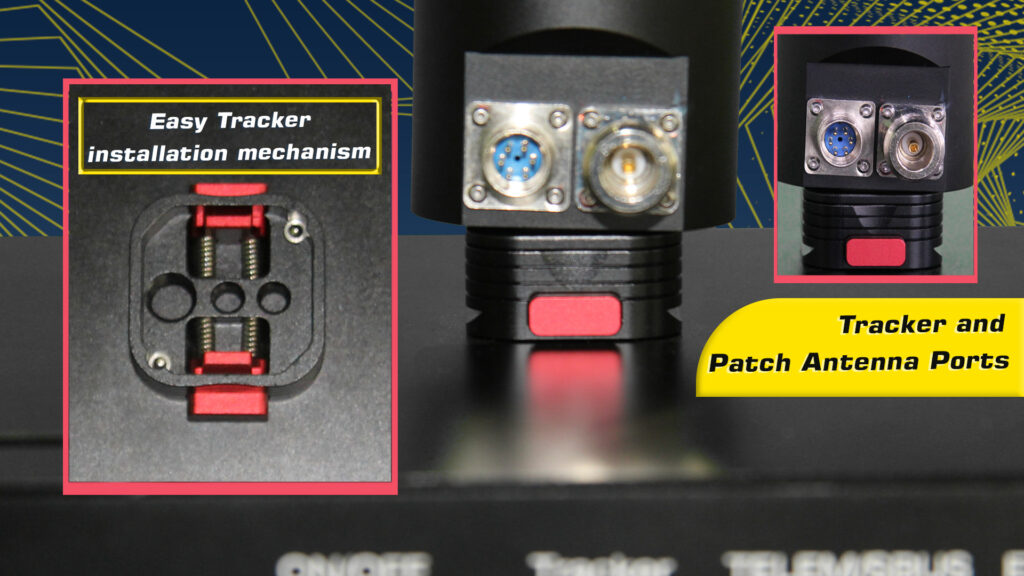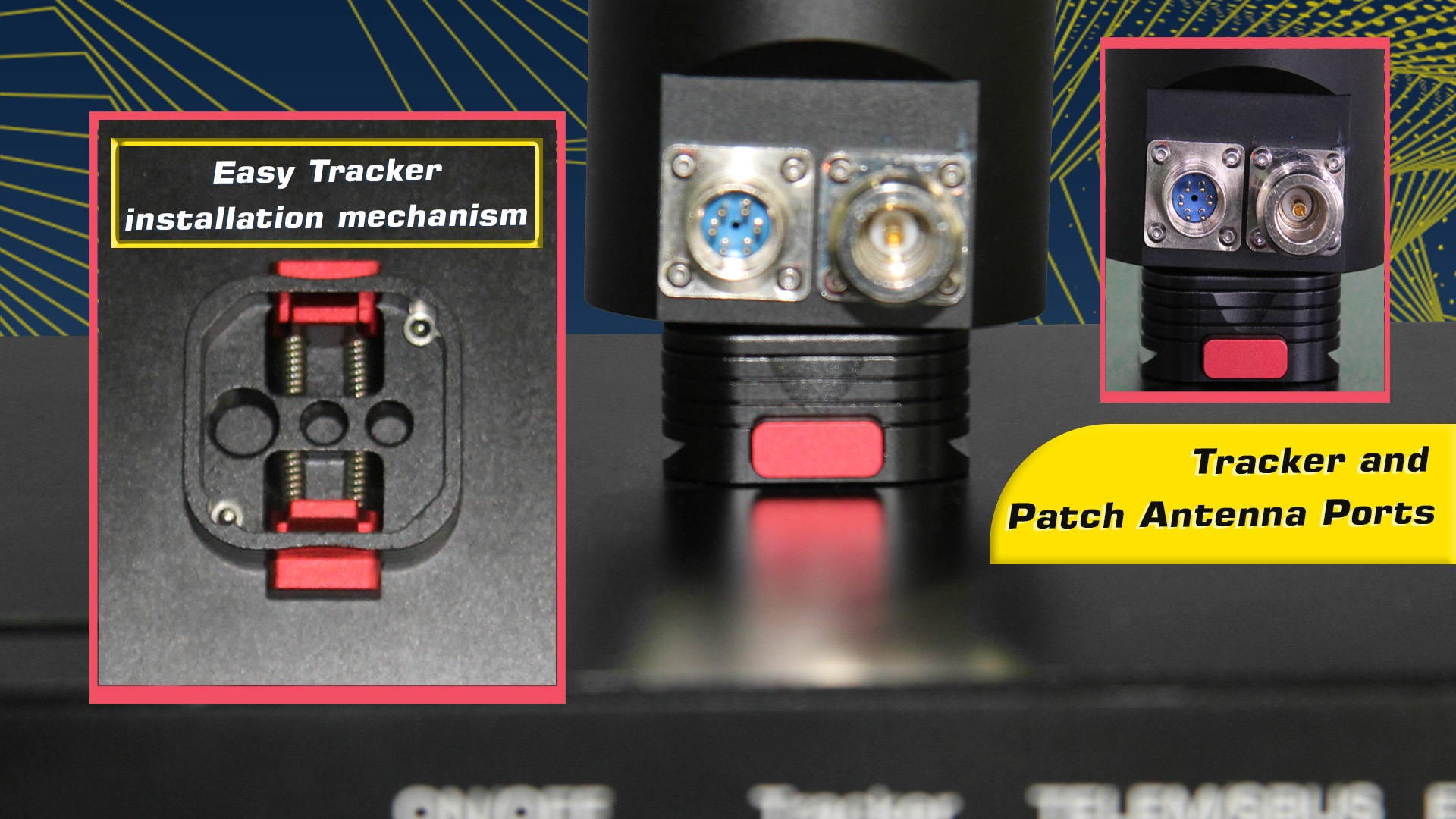 The modules have an active cooling system with fans installed on both of them. You need to make sure that during the installation of the modules, air holes and the fan inlet and outlet are not blocked by any external part.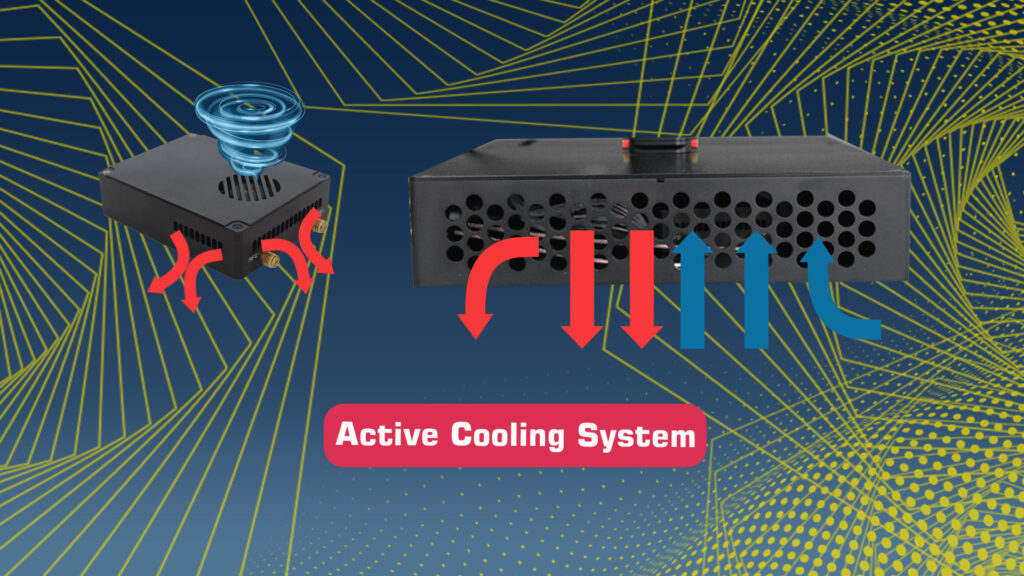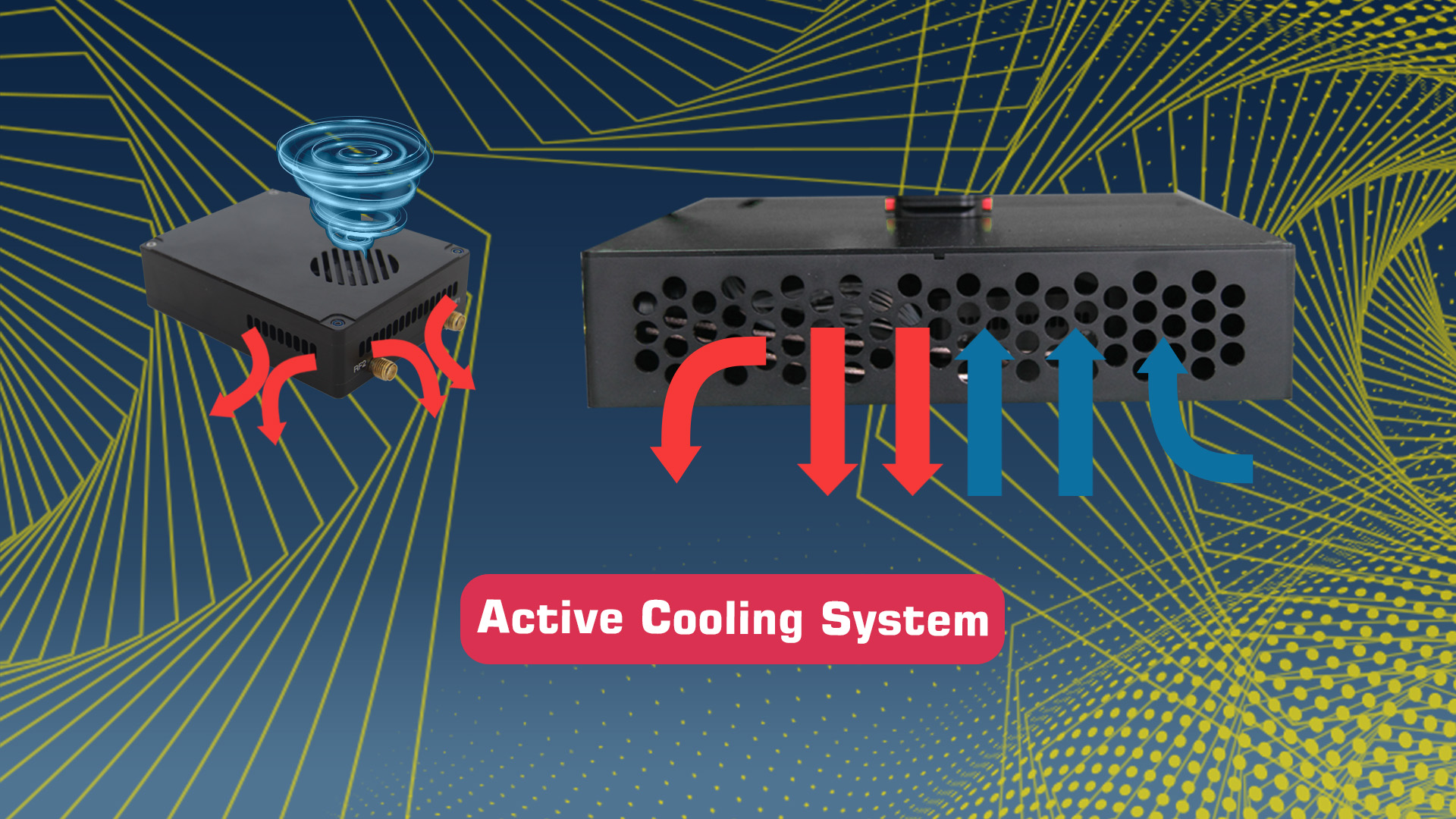 The data and ethernet ports are dual on the ground and air sides. On the airside, two 6-pin data connectors connect to the Telemetry ports of the autopilot, and two Ethernet ports can connect to the Gimbal camera or other accessories that you may have. Having an ethernet port allows using an IP camera or other accessories with the network protocol. 
On the ground side, there are also two Ethernet ports as well as two USB ports for connecting the device to the PC. The air side uses a J30J-37 connector (37-pin connector), and the ground side uses three different LEMO connectors for Tracker, Telemetry/SBUS, and Ethernet ports.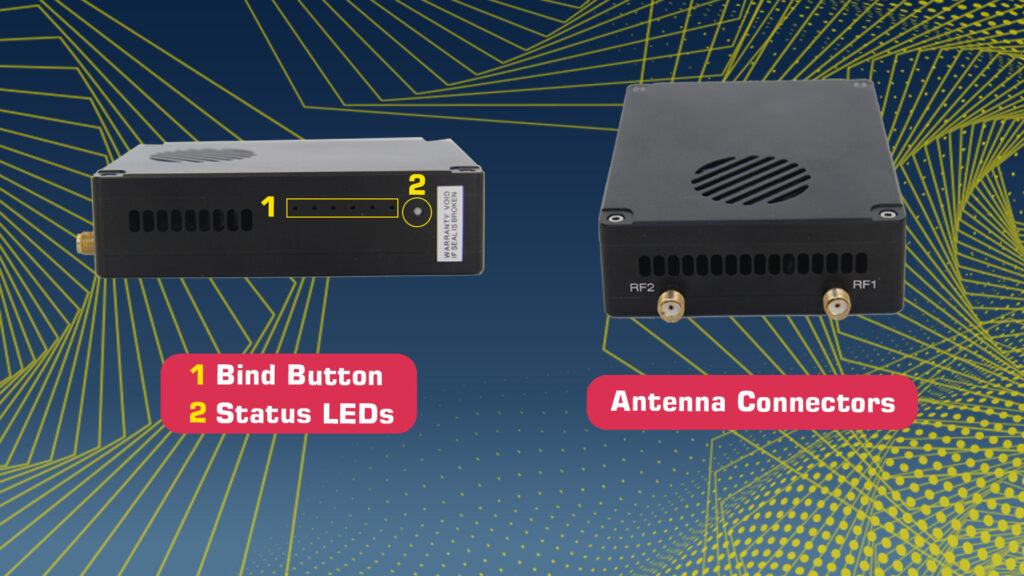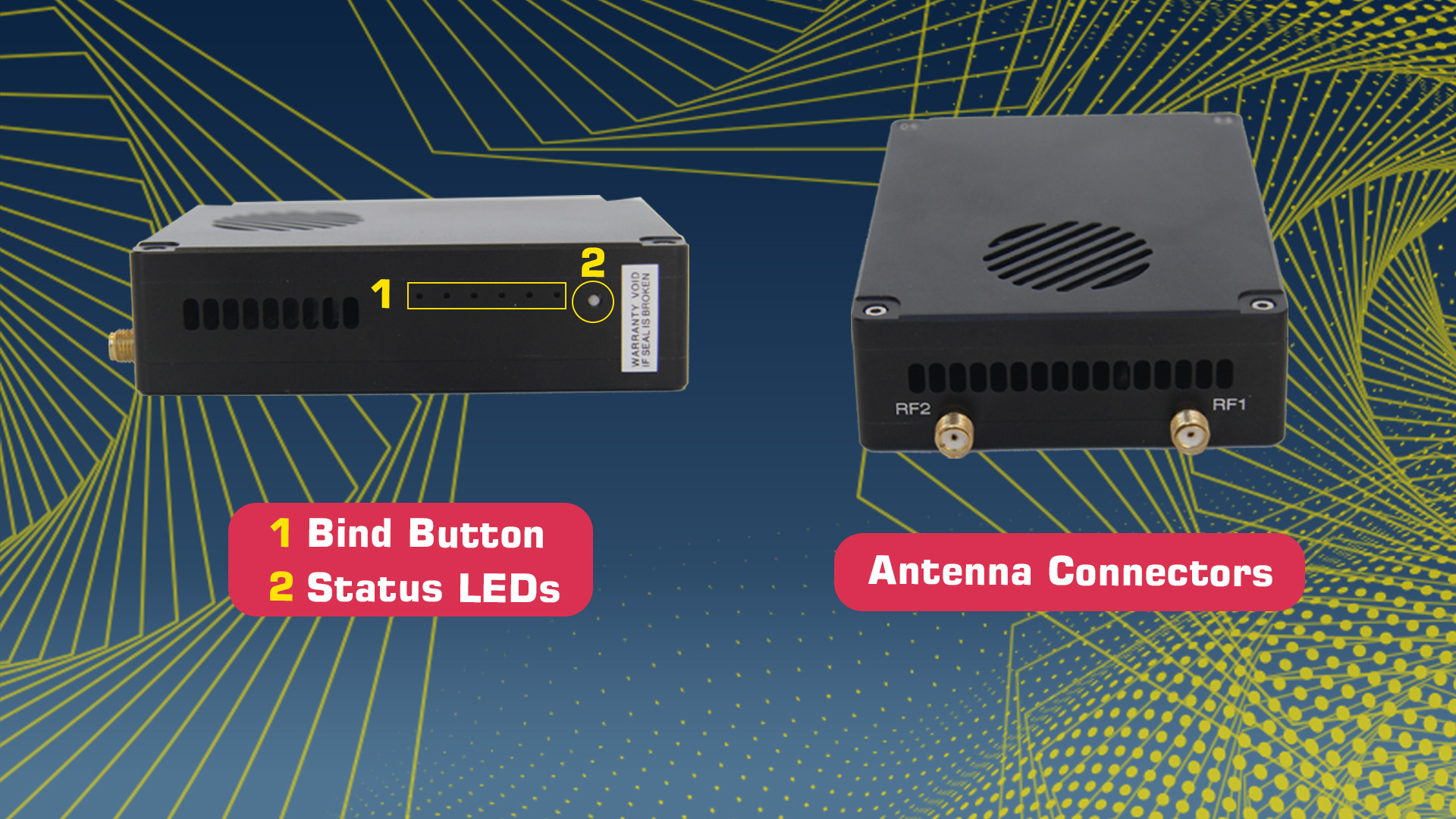 Two antenna ports are available on each side (air and ground sides), which are SMA Female type. The air side uses two small-size fiberglass antennas, while the ground side uses a patch antenna (as was mentioned earlier).
A bind button and status LEDs are mounted on the side of the units. They will show the power status, ethernet status, radio link status, and bind mode.
For the Ethernet ports, it doesn't matter which one you use, since the data are broadcasted on different ports. Both video and telemetry data can be received using the ethernet port. The reception of video depends on the format that your device uses. For example, some Gimbal cameras use RTSP for video streaming. Telemetry data is received on UDP and each telemetry connector's data (from air side) is broadcasted on a separate UDP port. 
Regarding the USB connectors, each connector works with its corresponding connector on the air side. So if you have connected both Telemetry connectors on the air, you should have data on both USB connectors or only on the one that you have connected the corresponding connector on the air side. This digital datalink is compatible with all conventional GCS software including MissionPlanner and QGroundControl.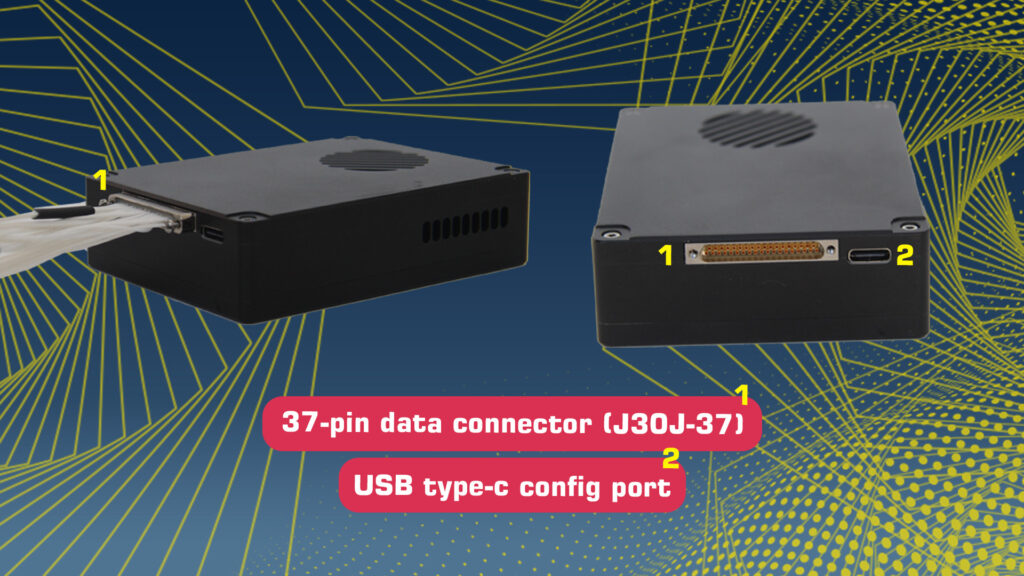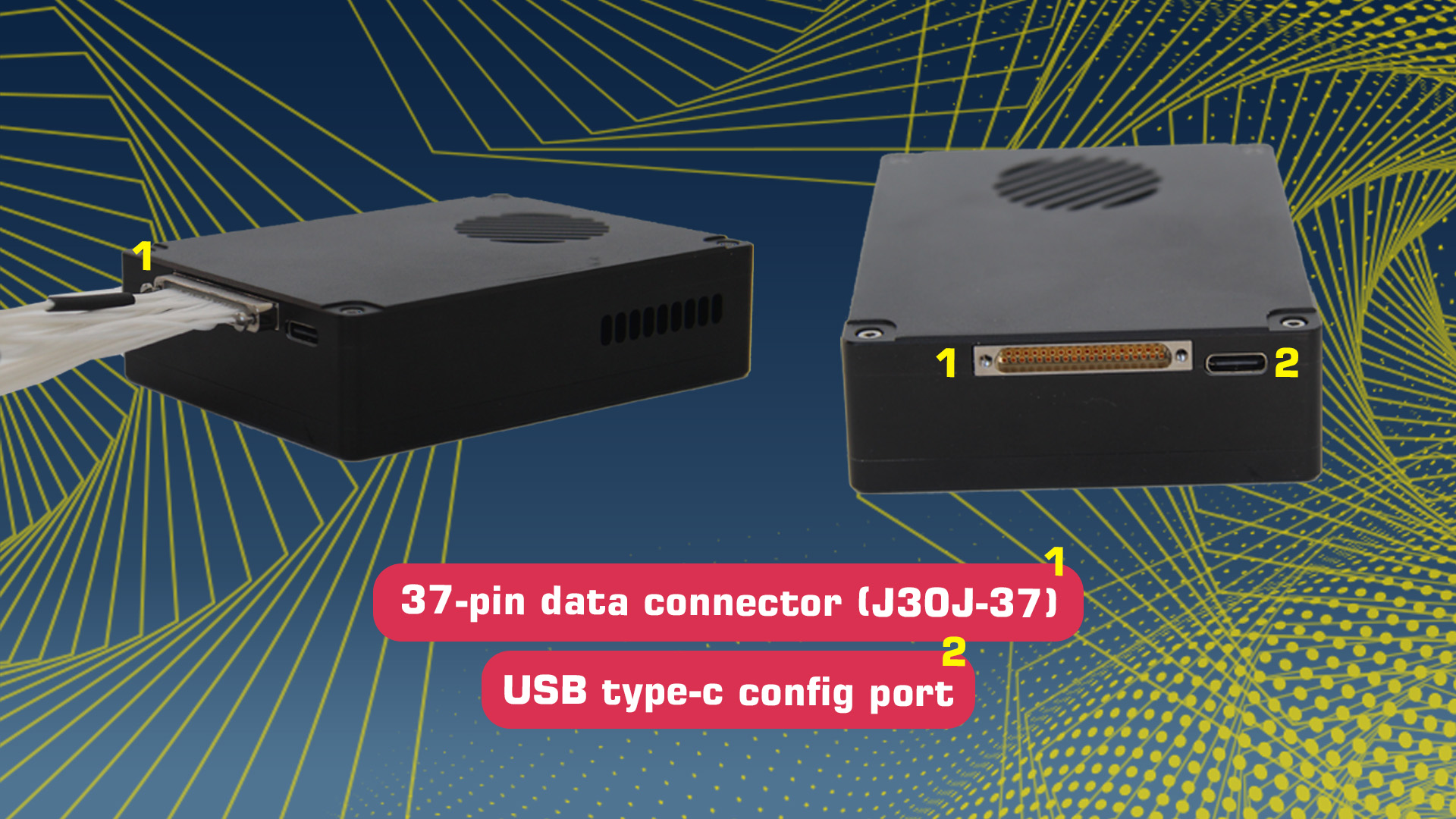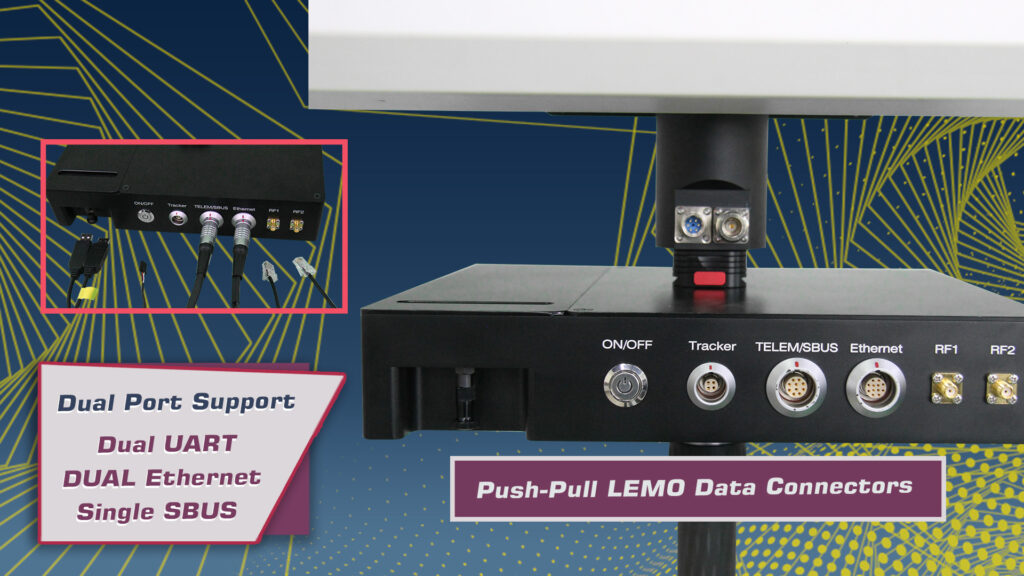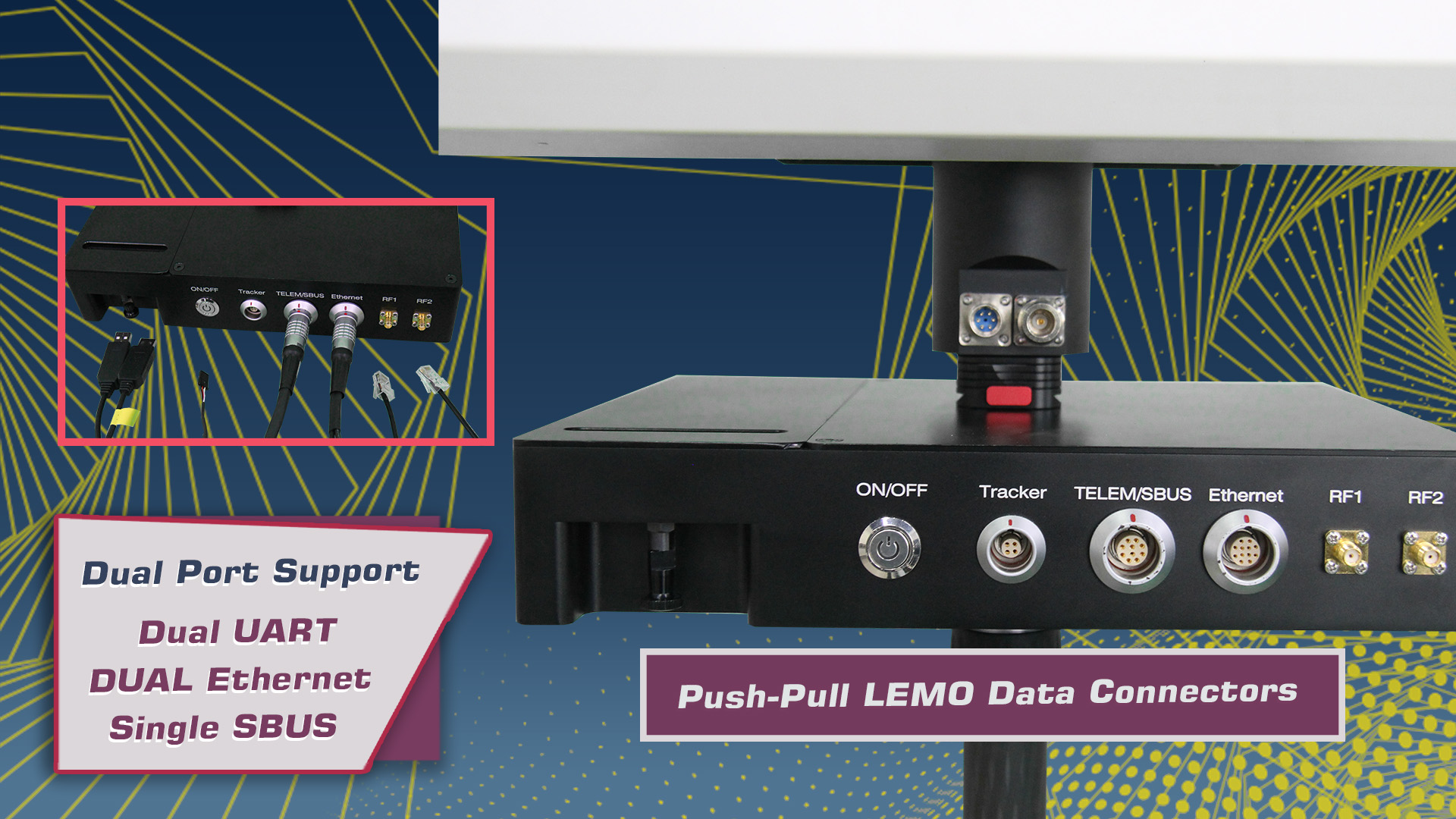 There is an OLED display on the system to show some basic information including Battery Voltage level of tracker, as well as the Distance, Altitude, and Direction (Azimuth) of the UAV. There is a big battery compartment which is for powering the ground datalink module itself. The module uses an XT-90 battery connector, which is internally connected to the installed ON/OFF button on the box. The battery compartment has a self-locking lid to hold it firmly in its position.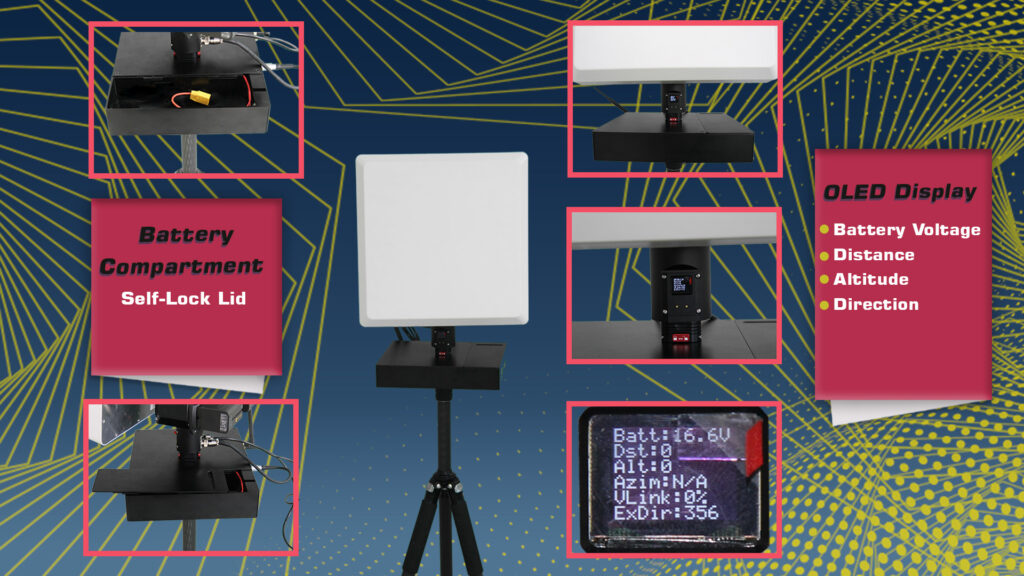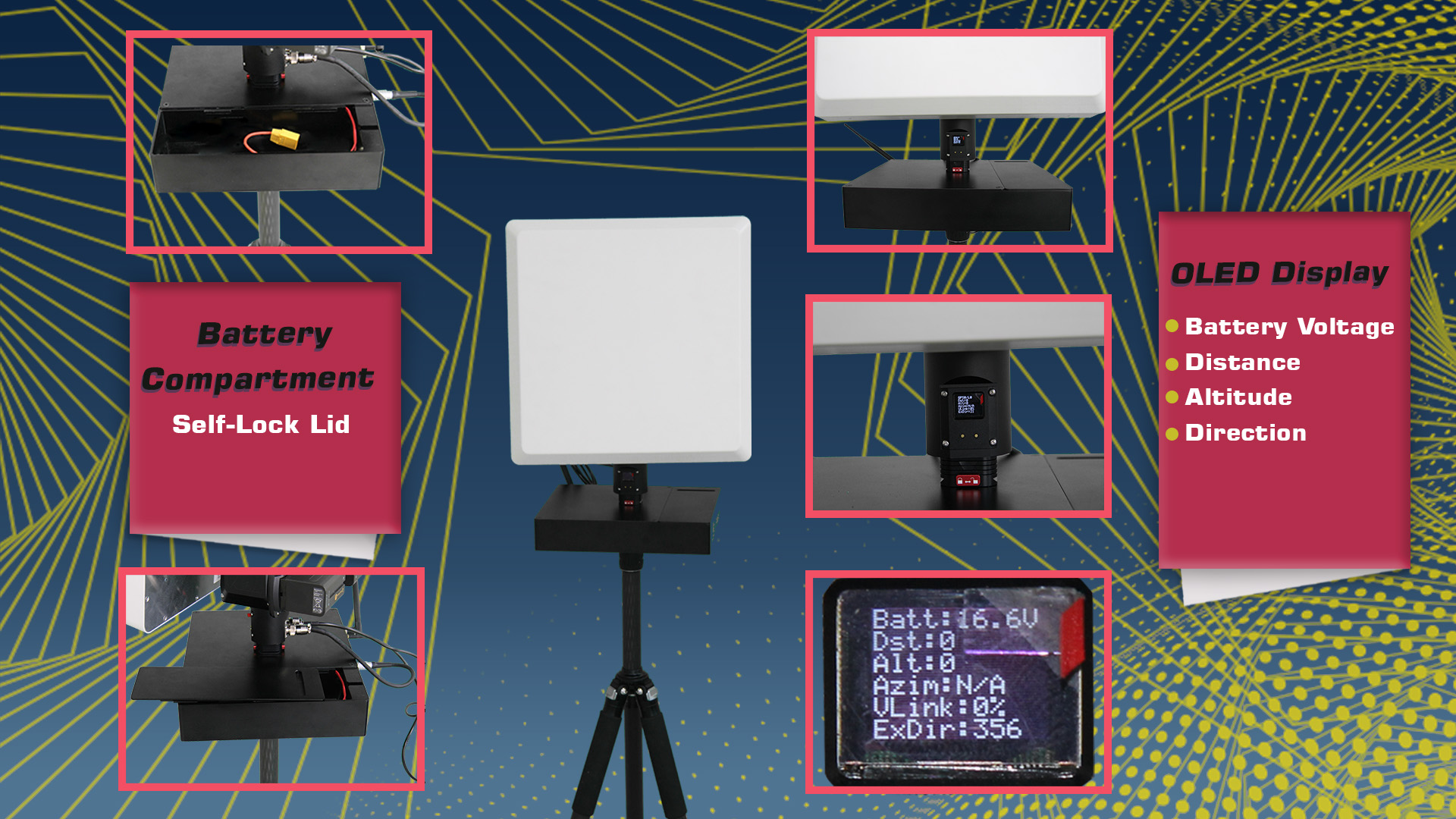 Two separate F970 camera-type batteries are used to power the tracker system. It has an easy-to-use and fast sliding mechanism for attaching and detaching the batteries.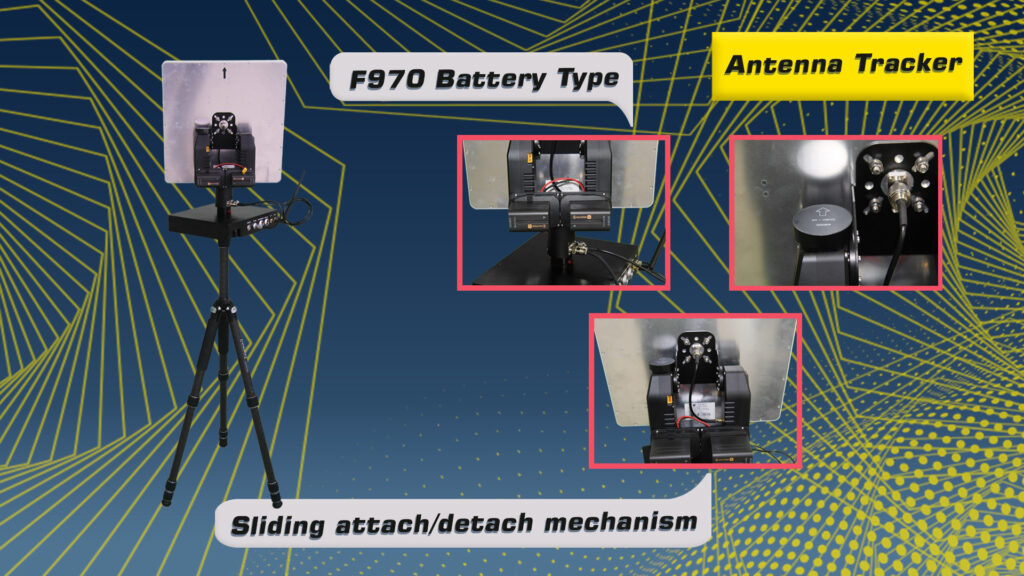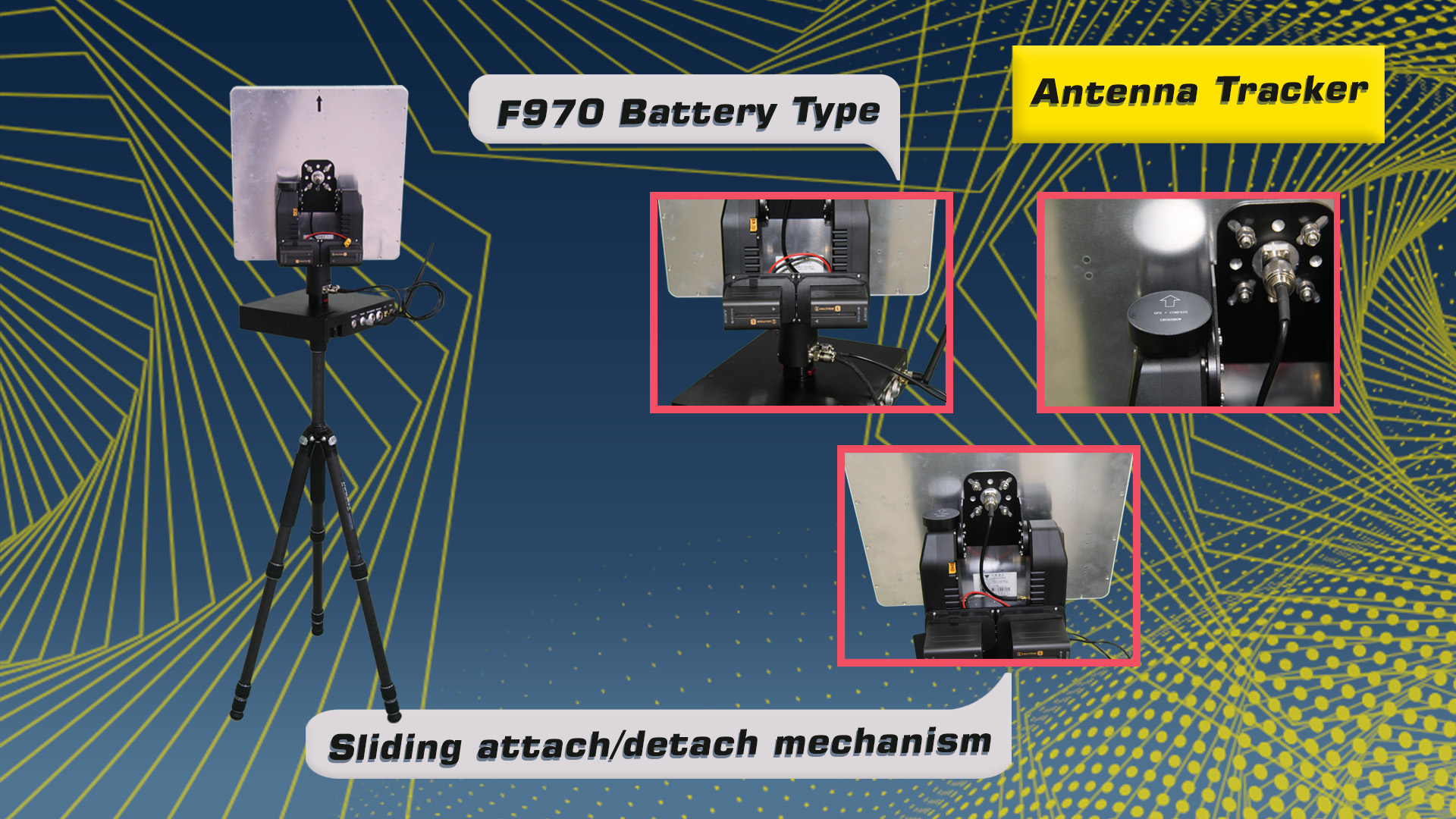 Here are a few parameters of FX 2W digital datalink:
Main Parameters

Bandwidth

10MHz (uplink), 10MHz (downlink)

Power

2W

Modulation

OFDM

Downlink throughput

2Mbps ~ 8Mbps

Uplink throughput

600kbps

Encryption

AES128/256

Interface

Ethernet, USB, TTL, RS232, RS422, PPM/S.BUS

Power consumption

18W(air unit); 10W(ground unit)

Latency

<300ms (Camera dependent)

Dimension

92.5×70.3x25mm

Weight

198g

Antenna Interface

2x SMA
Visit the Motionew Online Shop to view our entire product line to see the latest products and more products similar to this new Datalink.